There's a lot to be gained from embracing brick-and-mortar retail today. After all, it can give you the best of both worlds: you can pick up local foot traffic and provide rich customer experiences that reliably convert, then add an e-commerce component to also sell your wares online. You can even use each one to promote the other: recommend your online offers to people in your store, and allow online shoppers to use click-and-collect for maximum convenience.
But even with a prime location, you have to look for ways to stand out from the crowd, because the influence of e-commerce is extremely powerful: it's so much easier to reach people online and tempt them to buy directly through their devices without needing to make a trip. That's why today's top traditional retailers turn to multichannel marketing methods.
By using a variety of offline and online channels, you can build up your brand as a powerhouse, encouraging people to buy from you and giving them reasons to visit your physical store. It's easy to mess up a multichannel strategy, though. To help you escape that fate, we're going to look at 5 multichannel mistakes that you simply must avoid:
#1 Overlooking the value of real-world events
When thinking about the multichannel approach, rookie retailers can concentrate too strongly on the digital world, forgetting that it's not the only place to find new audiences. What about real-world events? If you look at how top companies operate, you can see they're increasingly realizing how powerful such events can be for promoting products, services, and even brands.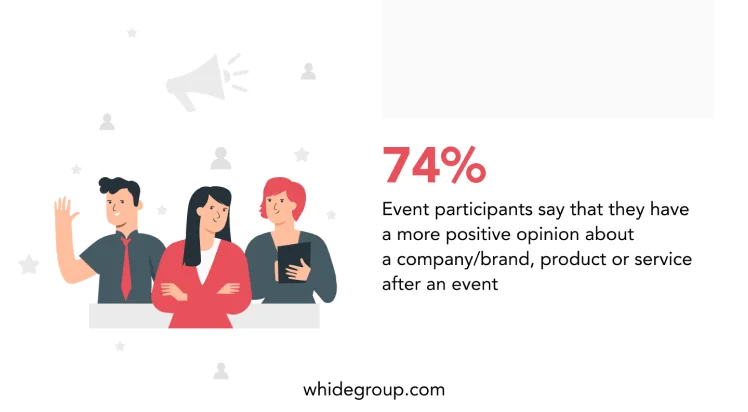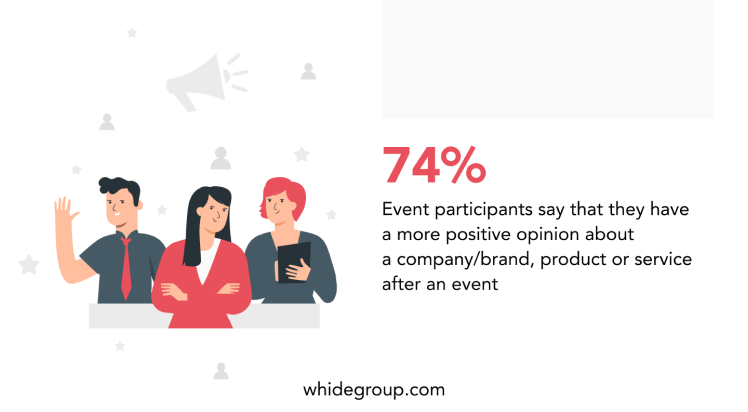 One option that's become quite popular is hosting a pop-up shop. Quite simply, you find a suitable location with a lot of foot traffic, pay to use it for a day or so, and set up a stall to represent your store. You can talk to people, introduce your brand, demonstrate selected products and showcase others using exceptional product photos, explain your services, give away branded merchandise, and even sell through an electronic point-of-sale (POS) system.
You can also try hosting a live event of some sort in your community, or simply sponsoring one. It's a great way to draw attention to your company in a way that's likely to get you viewed positively — and provided you're not overly forceful, you can still try to sell directly at the event.
Remember, though, that it isn't about drawing people away from your main store: it's about leaving your comfort zone to introduce new people to what you have to offer, with the goal of becoming a destination store (something that shoppers might travel for some time to visit).
#2 Selecting insufficient support systems
Trying to keep all of the disparate threads of a multichannel strategy together can be a major source of frustration, especially when you're maintaining both a physical store and an online outlet for it. You need all the help you can get, and that calls for software support. Unfortunately, a lot of rookie retailers take a very relaxed approach to software systems, simply using whichever systems they happen upon instead of properly researching their options.
There's practically no limit on what you can achieve using productivity and automation tools, because there are so many great tools to choose from. Here are some initial thoughts of tool types you might want to consider using:
A suitable supply chain manager like NetSuite
A customer relationship manager such as Salesforce
A multichannel support system like Zendesk
If you decide to wing it and look for tools after you need them, you'll lag behind the times, and you'll never develop the necessary expertise to use them effectively. Invest in them before they become necessary, ensuring that they all sync up neatly with your physical premises, and make them core parts of your operation to save you time and money as you scale your business.
You might also like

#3 Trying to use too many channels
If several channels are better than one channel, then all the channels must be better still, right? So goes the logic of attempting the omnichannel approach to retail — but it doesn't work that way in reality. Instead of precision-targeting, every last avenue, budget and time limitations ensure that it actually leads to shotgun marketing with diluted content quality.
Take the idea of the pop-up shop, for instance. Making full use of that opportunity will involve talking to as many people as possible, being personable, representing the brand well, and presenting the products in the best possible light. Now imagine trying to run that pop-up shop for a day while also staying highly active on Twitter, Facebook, Snapchat, Instagram, and Pinterest.
Would that greatly support your efforts, or would it render you unable to give anything your full attention, driving away visitors to your pop-up shop and leading to typo-laden social posts with very little to say? The latter seems a lot more likely. Besides, if you perform really well at that pop-up shop, visitors will share it on social media, so that could end up being covered for you.
And with a regular brick-and-mortar store to run, you'll always have daily tasks to deal with — tasks that will interfere with rampant social media use. The most sensible approach is to pick between 2 and 4 channels to target, and target them extremely well with excellent content.
#4 Using the same approach for every channel
Staying below 280 characters is vital for Twitter. but it's a terrible idea for a blog, and even worse for a published promotional newsletter. The formats are totally disparate, and the distinctions don't end there. This is because every channel has a different audience with unique expectations. Now, there are software tools capable of reworking content to fit different platforms. Just write one post and have it automatically tweaked to suit every social media channel. However, we don't recommend them.
Why? Because it's about so much more than just format. Think not only of those different audiences but also of people who follow your brand across channels. Do you want to come across as boring and repetitive, or as exciting and creative? The marketing funnel leading to someone visiting your store could span numerous stages, and each stage should feel fresh.
When someone walks into your store and wants a comprehensive list of all your products, they don't need to see your carefully-polished sales descriptions: you already have them on the hook, so you only need to give them their options and stay out of the way. Cater your content to the context and you'll be in a good position.
#5 Failing to connect the targeted channels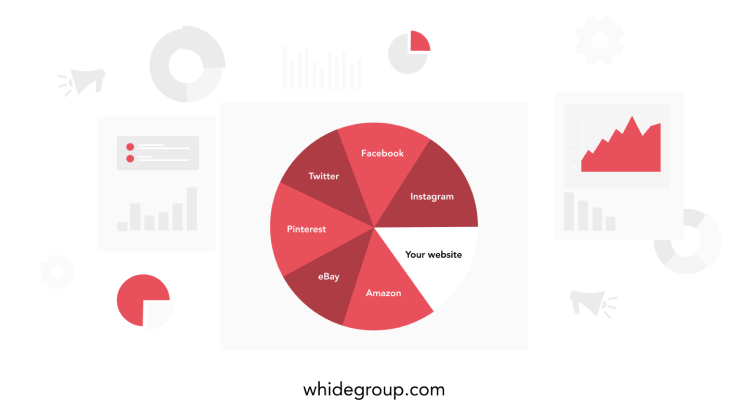 New brick-and-mortar retailers can make the mistake of imagining that their physical stores won't fit with the kind of digital tracking that big e-commerce retailers invest in so heavily. This simply isn't true, particularly since so many elements of offline business are now dealt with through cloud-based systems. You can (and should) bring everything together.
This certainly goes for your marketing and sales channels. If someone attends your real-world event, then visits your Twitter page, then goes to your store, you need to know that exact sequence. It will inform how you adjust your content. For instance, your analytics might indicate that people who go from your Facebook page to your website don't typically go on to purchase anything — asking why could identify conflicting messages that are easily corrected.
And to encourage these cross-channel experiences, you must ensure solid link coverage. Aim for maximum interconnectedness: each channel should push people towards other channels, so that anyone who isn't ready to purchase something can keep investigating your brand and perhaps reach a decision at a later time.
Final Thoughts
While it's absolutely true that marketing your store and products through multiple channels is a powerful tactic, it's a risky proposition when you don't know how to approach it. If you take steps to avoid these 5 mistakes, you'll have a much greater chance of turning this modern approach to your advantage.
The views and opinions expressed in this article are those of the author and do not necessarily reflect the position of our editorial team. If you have something to add, we will be glad to hear your thoughts in the comments section below.
https://whidegroup.com/wp-content/uploads/5-mistakes-small.webp
300
772
Rodney Laws
https://whidegroup.com/wp-content/uploads/whidegroup_logo.png
Rodney Laws
2020-01-14 15:52:50
2022-02-07 18:16:13
Going Multichannel? Here Are 5 Mistakes You Need to Avoid
Going Multichannel? Here Are 5 Mistakes You Need to Avoid