E-commerce only requires you to sell online. Anything beyond that (anything regarding detail) is for you to decide, and that goes beyond product types. Each seller operates in a different way after selecting the best e-commerce business model that suits its:
Budget
Operational preferences
Products
Target audience
If you're aspiring to enter the world of online retail, or you're already part of it but suspect that your business isn't everything it could be, then seriously considering existing types of e-commerce business models is a good use of your time. You might discover that there's one model, in particular, that could bring you much greater success than your initial conception of the company.
To help you decide where to go within the e-commerce marketplace, we're going to run through six best e-commerce business models, explaining how they work and which types of business they suit. By the end of the article you should have formulated a decent idea of which one of them is the best fit for your business. Let's get started.
Dropshipping
This e-commerce model has become very popular in recent years for one key reason: it's about as simple and accessible as e-commerce can be. The premise is straightforward. Dropshippers don't actually stock the items they ostensibly sell. Instead, they merely curate and list items available from third-party suppliers, bumping up the prices to provide their profit margins.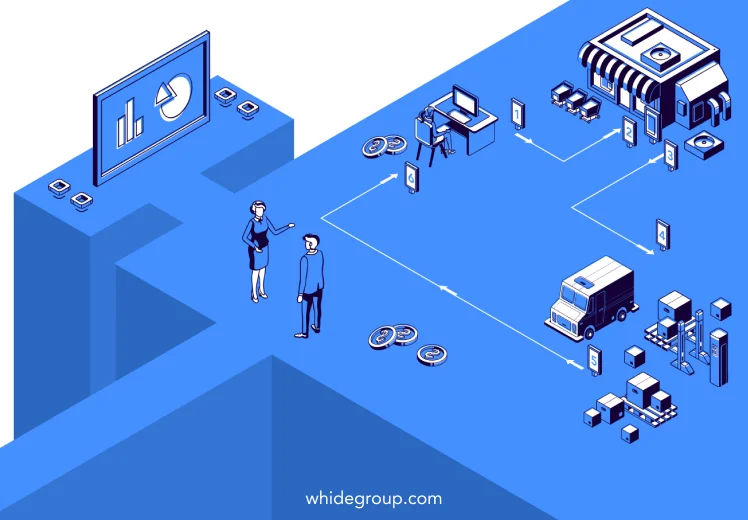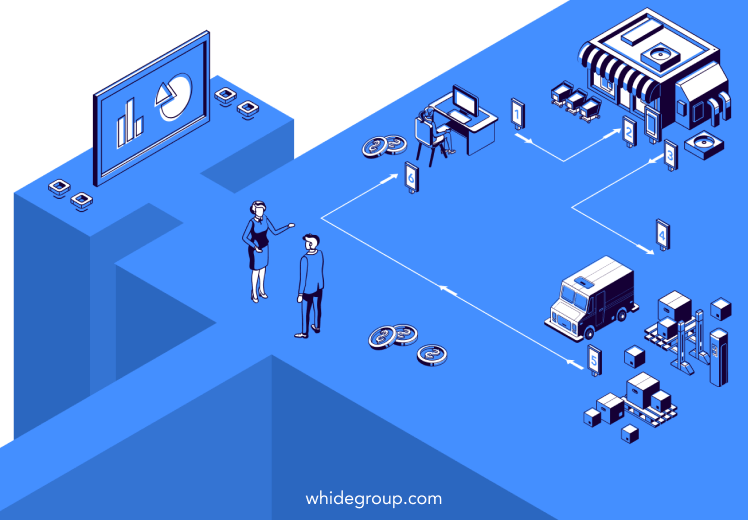 When an order is placed, the seller merely passes the details to the product supplier to be fulfilled (along with the payment for it in accordance with the supplier-listed cost). The supplier takes everything from there: sourcing the item, packaging it, and shipping it. The seller then keeps the amount they charged on top of the supplier's price (and hopefully profits).
The advantages of this approach are obvious, which is to say that anyone can sell online. You don't need warehouse space, manufacturing facilities, employees, or even much of an idea of how to manage a business. You just need to be able to build an e-commerce website that's compatible with dropshipping suppliers (and you don't need much money for that). This is why you'll sometimes read success stories of teenagers setting up dropshipping stores between school assignments.
The disadvantages balance things out, of course. It's tough to make a huge profit in dropshipping since you're outsourcing almost everything: if you can't sell a product at a 10% markup or thereabouts, you'll really struggle to get anywhere. You also have a very limited pool of products to choose from, and it's a pool that many other sellers are using. That makes it extremely difficult to stand out from the crowd.
Selling Digital Products Online
You don't have to sell physical products, regardless of the approach you take to receiving orders. Some sellers instead choose to offer digital products: downloadable utilities and resources that require no shipping and can be provided instantly. There are obvious overlaps with dropshipping in that you can sell downloadables without needing a lot of the practical requirements for selling conventional products.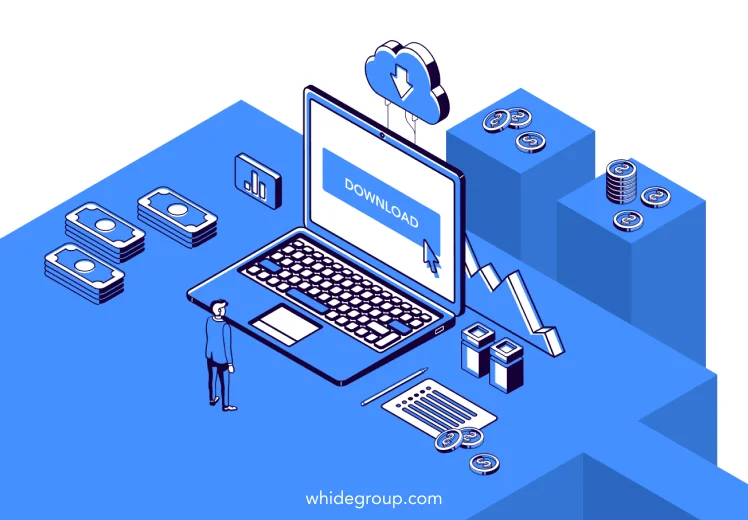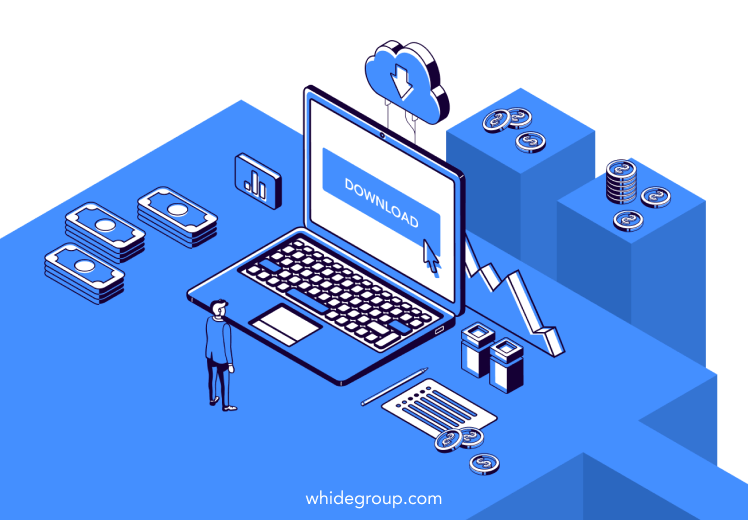 Selling utilities is generally about offering registration keys for applications or games. There are two ways to go about this: you can arrange some kind of deal to serve as an official reseller for developers or development companies (which is tricky), or you can act as an unofficial reseller (this is often frowned upon, and many resellers acquire their keys in questionable circumstances, making it a tough model to recommend if you care about legitimacy).
Resources, though, are generally more viable. Examples of digital resources you could offer include written guides, ebooks, video tutorials, creative shorts, songs, podcasts, and application templates. If you bring a lot of expertise to the table and you're confident that you could build up a solid group of interested followers, you could do fairly well with this.
On-demand production
While you may have heard of print-on-demand services, that's an overly-narrow view of this e-commerce model, and one of the main reasons for this is the progress of the 3D-printing industry. At this point, you can carve out an interesting place in the e-commerce world by providing creative manufacturing services, even without being a conventional manufacturer.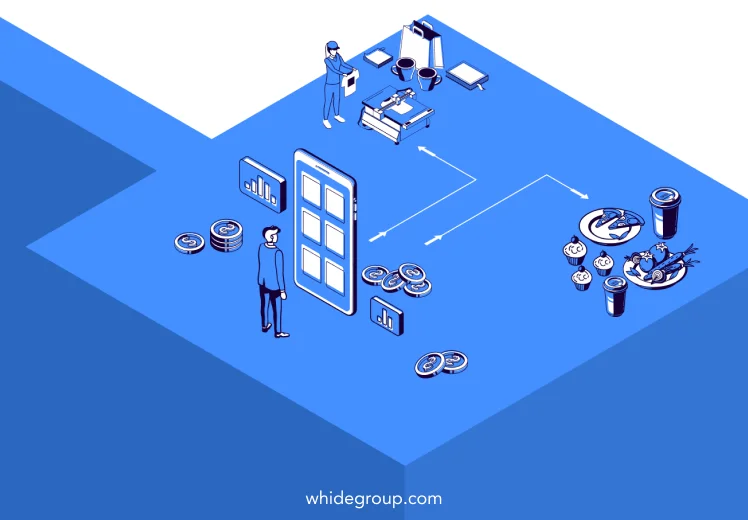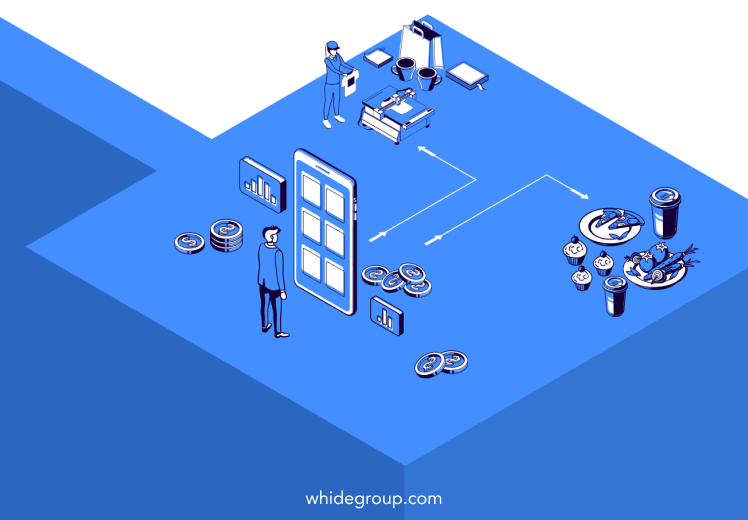 The print-on-demand model is about having a simple and repeatable product that is made desirable through being customizable. For instance, while it's tough to get far selling plain white shirts, you can put a custom print on such a shirt and sell it at a decently-profitable price. This easily applies to various items of clothing. You can buy generic hats, gloves, coats, etc. and profit nicely from them due to some simple custom designs.
Add 3D printing into the mix, and even more can be done. What about custom figurines? You can start with a generic model (whether original or taken from a design library) and allow shoppers to select customization options: change the color, add a logo, add a pattern, even change the scale to a certain extent. 3D printing equipment is very expensive, but it's possible to recoup that money (and more) through selling custom prints.
White Label E-commerce
Similar in some ways to a combination of dropshipping and on-demand production, white label e-commerce storefront involves sourcing generic products but rebranding them to be sold as your own (it's particularly common for selling electronics). In some cases, the rebranding process might be as simple as adding a logo, changing the packaging, and perhaps creating original documentation.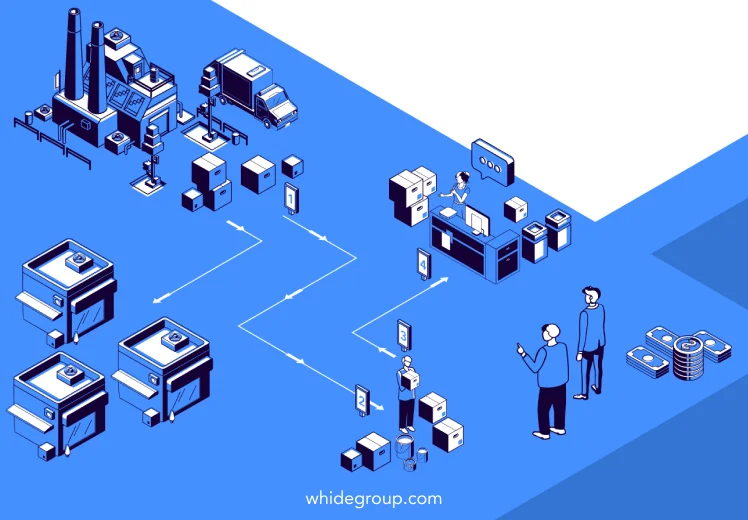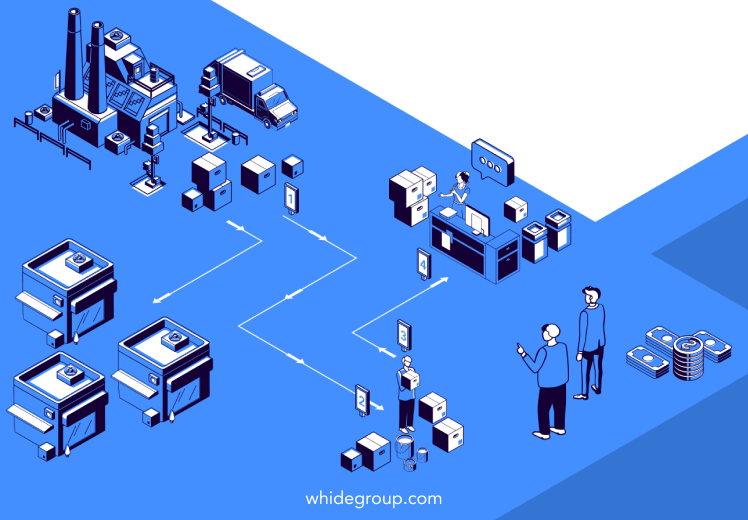 In other cases, brands can get a lot more creative with their use of white label products: they can even make significant alterations to them to elevate their value or make them more useful. The core concept of using generic products as a base is what really matters. What you do with those products afterwards is up to you.
Private Label E-commerce
While white labeling outsources the design and production of products, private labeling only outsources the production. This is an interesting e-commerce business model for those entrepreneurs who have a lot of creative ideas but lack the engineering expertise and/or the production equipment needed to turn those ideas into practical realities.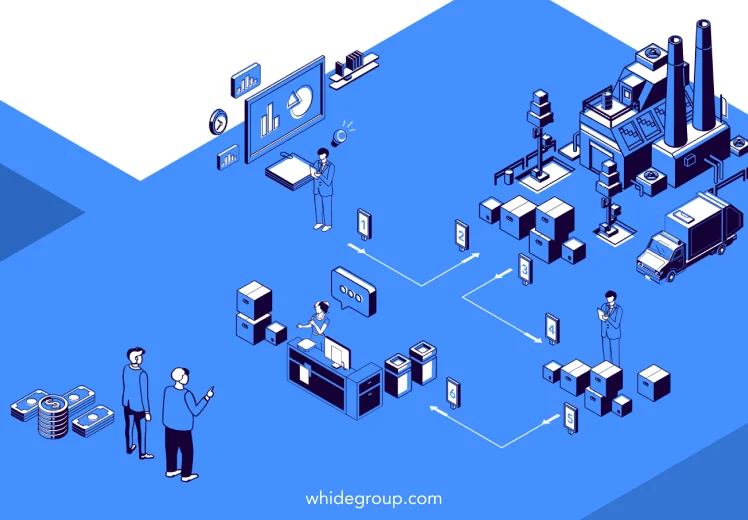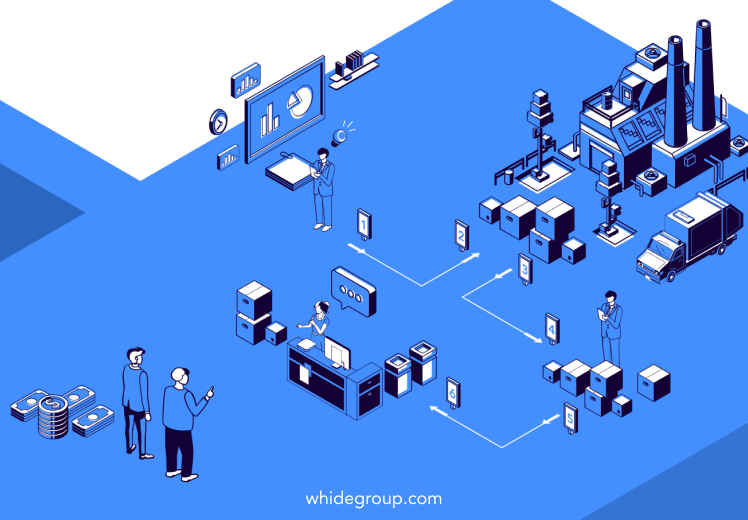 Let's say you come up with a great concept for a new type of phone accessory. You can draw up the blueprints, get them checked out by expert designers, then send them to a private label manufacturer to be built upon. What happens after that is up to you. You can route your orders to that manufacturer (as you would with dropshipping), or have them send the finished products to you so you can stock, list and sell them as regular items.
Subscription Based E-commerce Business Model
If you've paid any attention to the retail world in the past decade or so, you can't have missed the subscription-box trend pushed ahead by companies like Loot Crate and Dollar Shave Club. The idea is straightforward: if you often want (or need) a certain type of product, you can save money and time by committing to a subscription service that will provide it on a regular basis.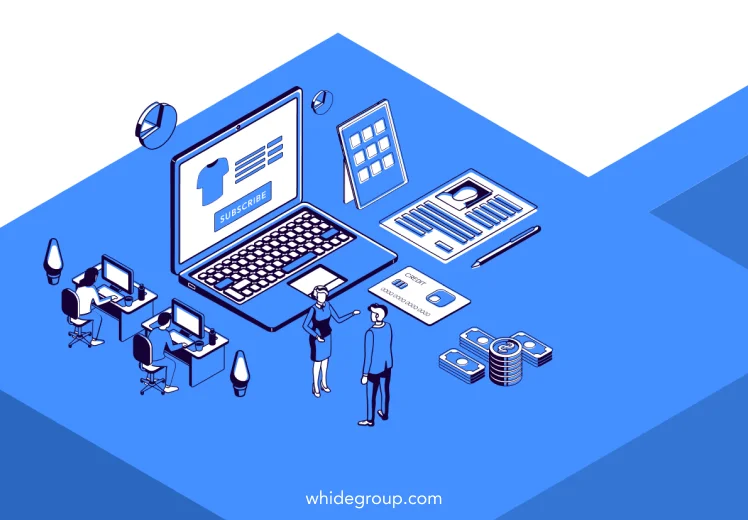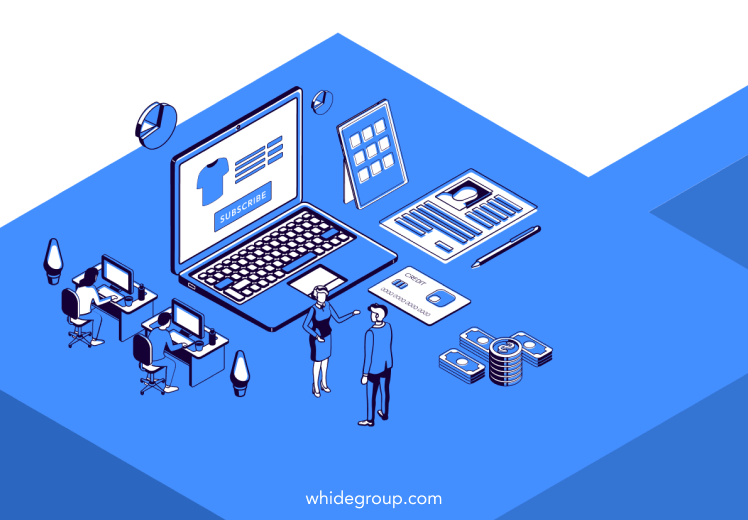 Depending on the service and your chosen configuration, you can get a shipment every week, month, or even quarter. The most common arrangement is monthly. Subscription sellers thus have fairly regimented workloads, which makes things much easier. They do need to work on their products and curated arrangements, of course, but they suffer less churn than other retailers (even if that's partially due to the customers forgetting to unsubscribe).
Keep in mind that customers are getting savvier when it comes to savings and harder for subscription sellers to win over, so if you want to try this model, you need to have a compelling value proposition. Even if your product (or array of products) is fairly cheap, someone who subscribes could end up paying you a lot of money over time, so you'll have a tricky task convincing people that you're worth it.
Final Thoughts
Which model is right for you?
Having been through various models of e-commerce, we can now return to the titular question, but the answer is likely what you expected from the beginning: it depends on various things, including how much work you're willing to put in, what types of product you want to sell, and what skills you currently possess or are prepared to develop.
If you just want to start selling so you can get to grips with the fundamentals of online retail and marketing, try dropshipping. It's low-cost, easy to try, and extremely safe: the worst-case scenario is that no one buys what you're offering, in which case you just move on. And if you can manage to persuade people to buy dropshipping items, you'll know you've developed some significant promotion and presentation skills.
Otherwise, the field is entirely open for you to try different types of business models in e-commerce. You can create your own products, customize generic items, sell digital products, offer a monthly subscription… Figure out what makes the most sense for your specific needs and attempt it. If it doesn't work out, you can learn from it and start over again. Sometimes you need to fail multiple times before you can succeed.
The views and opinions expressed in this article are those of the author and do not necessarily reflect the position of our editorial team. If you have something to add, we will be glad to hear your thoughts in the comments section below.
https://whidegroup.com/wp-content/uploads/business-model-small-2.webp
300
772
Rodney Laws
https://whidegroup.com/wp-content/uploads/whidegroup_logo.png
Rodney Laws
2020-03-10 16:24:56
2022-02-07 18:16:28
6 Most Popular E-commerce Business Models and Strategies: Which Is Right for Your Business?
6 Most Popular E-commerce Business Models and Strategies: Which Is Right for Your Business?