Exquisite Design for Your Automotive Store
Whether your e-store goals involve automotive parts, racing accessories, or you have an eye for the classics, when you have a love for cars, everyone knows about it. When it comes to your automotive store website, you want a presentation that reflects your passion. Since your customers will have the same kind of passion about cars as you, Whidegroup will design a site to keep them coming back. Along with a responsive web design, outstanding graphics, an organized site map and more, Whidegroup will create an automotive e-commerce website that focuses on your target audience. We provide intuitive navigation, and maintain branding consistency, while keeping your homepage simple with crisp and clean product images so that your customers can focus on the products rather than get overwhelmed by the glitz and chaos that may be found on other sites. These are just some of the things we do to give our clients the best in web design.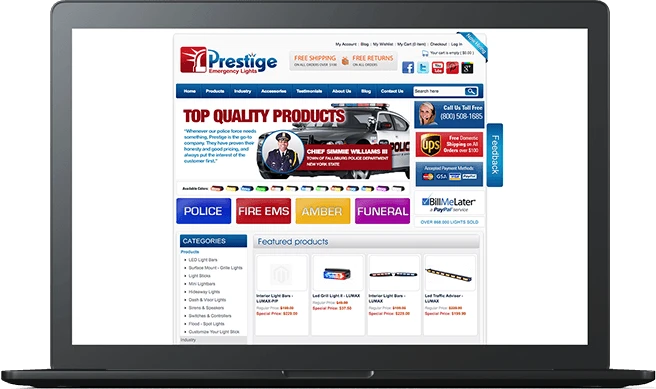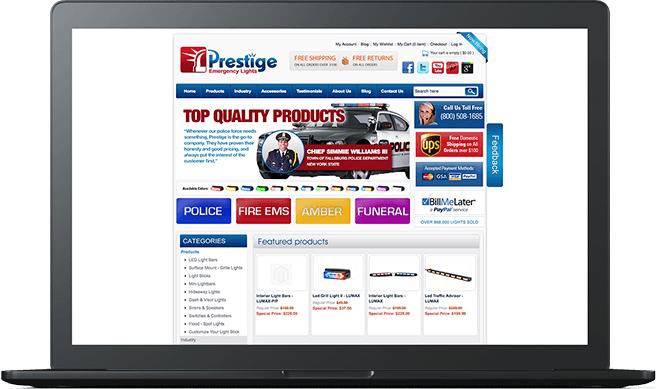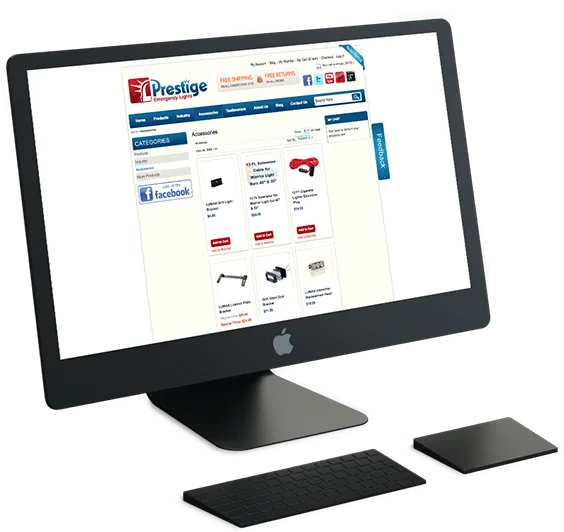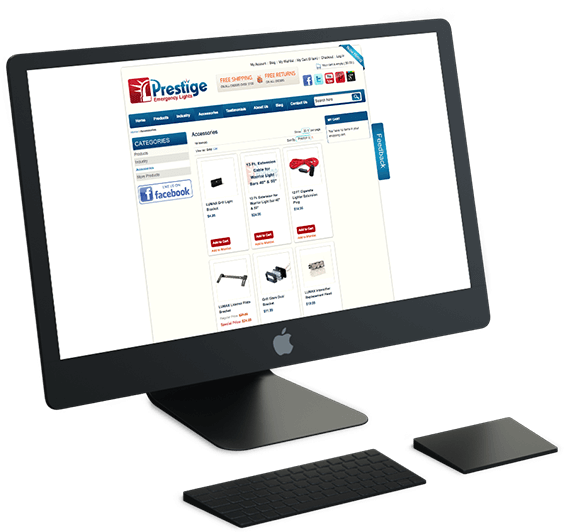 Development Services for Online Automotive E-Stores
At Whidegroup, our job is to deliver a finished product designed to increase your sales, attract more visitors, and help you be an
e-commerce success. We give our clients the complete circle of web design service. From front and back-end development, to integration of third-party apps and platforms, with consulting, quality assurance, and more, all on a choice of e-commerce platforms such as Magento or WooCommerce. We work closely with our clients to learn their business needs, giving them the freedom of choice in e-commerce platforms, any of which we can handle with a professional hand. We can provide scalable services designed to grow with your business, as well as SEO and other marketing tools. Our websites are always secure, with PCI and GDPR compliance, and they are built to the latest standards in design. We'll take care of your e-store design, so you have the space to concentrate on your business process.
Website Features for Your Automotive Store
RMA Reporting and Flow
RMA software makes the product return and refund process run smoothly for your customers and can incorporate any warranty or repair time periods. RMA communicates efficiently with clear instructions, keeping your customers happy and likely to return.
Payment Method Selected Exactly for Your E-store
The payment methods you select to accept for your e-store can make or break your business. If you fail to give your customers satisfactory options, they'll wander off your page. We'll make sure you implement the right options for your target audience.
Security Provisioning
We use two-factor authentication on client websites to ensure user security. When your customers feel confident using your website, they're likely to return. Our two-factor authentication and firewall protect against things like phishing and fraud.
Considered Shipping
Shipping is a major aspect of the e-commerce world, with options sometimes making or breaking e-shop owners. We help you comb through a variety of shipping solutions to help the process be hassle-free for your customers, including automation and more.
SEO
SEO's a key aspect of successful e-commerce ventures. When implemented well, it brings your page to the front of search indexes, which means your potential customers are more likely to click through to your e-store. We know how to make great SEO.
Up-sell/ Cross-sell/ Related Items
We use these common techniques to help you increase your sales. They offer convenience for your customer, which often means a happy return shopper. These sale boosters work by keeping your visitors on the site longer, encouraging them to shop more.
Extra-Accurate Search
We can implement a search feature that makes looking for a product on your website fast, easy, and intuitive. We can also deliver a useful product filtering and sorting system, giving customers more control over how they can view your products.
Scalability of the Platform
A good e-commerce platform integrates business needs like
a well-oiled machine. Our customizable and adaptable platforms make sure your business capabilities, from inventory management to accounting software, are consistently available and functioning.
How Much Does It Cost to Build an Online Automotive Store?
When doing automotive e-commerce web development, we start with a needs assessment to ensure an end-result that's the perfect solution to your e-commerce needs. We'll learn about your business and goals, and work out what requirements need to be met for your e-store to thrive, spending somewhere between 48 and 144 hours. Next is the back and front-end development, each of which can take anywhere from 52 to 200 hours. After this, we focus on the live server environment setup and deployment, requiring between 9 and 27 hours. Professional end-to-end automotive e-commerce solutions development takes anywhere from 162 to 549 hours, all depending on the store's requirements and the complexity of the project. At Whidegroup, we offer our clients the best in web design because we deliver a high-quality professional website at a price between 35 to 55% cheaper than similar services by automotive website design agencies located in places like the USA, Canada, or Western Europe. For more information on our rates and services, please drop us a line!
TELL US ABOUT YOUR PROJECT - WE'LL RESPOND WITHOUT DELAY!