Team
1 back-end developer
1 front-end developer
1 project manager
Technologies
PHP, Magento, MySQL, CSS, HTML, JS
Industry
Study and Tutoring
Background
Teaching Me is a free Australian website that provides education and tuition services as well as supplying learning resources and local classes. On this platform children, students, and adults can explore their interests, acquire any new skills, learn, and further their careers.
Our Goal
To provide our visitors with the possibility to demonstrate to themselves as passionate and creative life-long learners, or perhaps as skilful and gifted tutors, ready to make a difference!
Challenge
The biggest challenges of this project were designing and building a website that would draw interest as an attractive, first-choice learning platform for people of all ages. At the same time, we had to make it tempting for visitors from the other side of the fence - potential teachers and tutors - to provide a space for these talented people to showcase their skills, and teach and earn money with this experience.
Solution
To both foster a community of eager and intelligent students, and to provide a top-quality teaching and learning experience, we implemented:
an internal platform messaging system – This allows students and teachers to stay in touch all the time, as users receive notification about new incoming messages via email;
a layered navigation – This gives user-flexibility to sort classes based on different parameters and attributes, including distance which can be calculated between the user and the class location.
Overview
This website has an attractive design and simple laconic navigation, which makes it exceedingly easy to search among the classes and find appropriate courses according to the user's location. You can find quality teachers and tutors, learning centres and local classes, as well as useful resources and guidelines.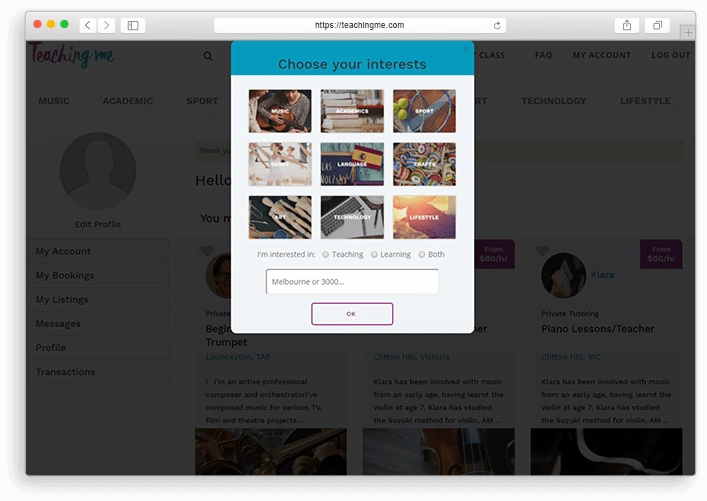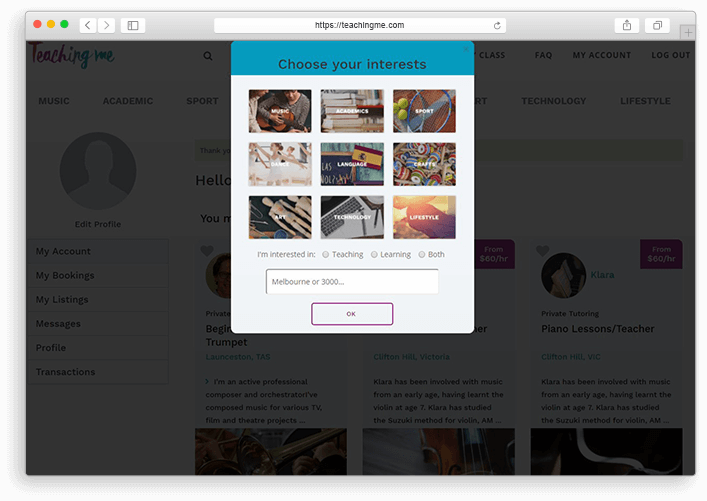 Each platform user is able to navigate Student and Teacher roles
separately or act as a teacher and student simultaneously with our single
smart account interface that can be adapted according to the user's role.
During user registration, the platform will store basic user information,
such as as user location, interests, and desired role.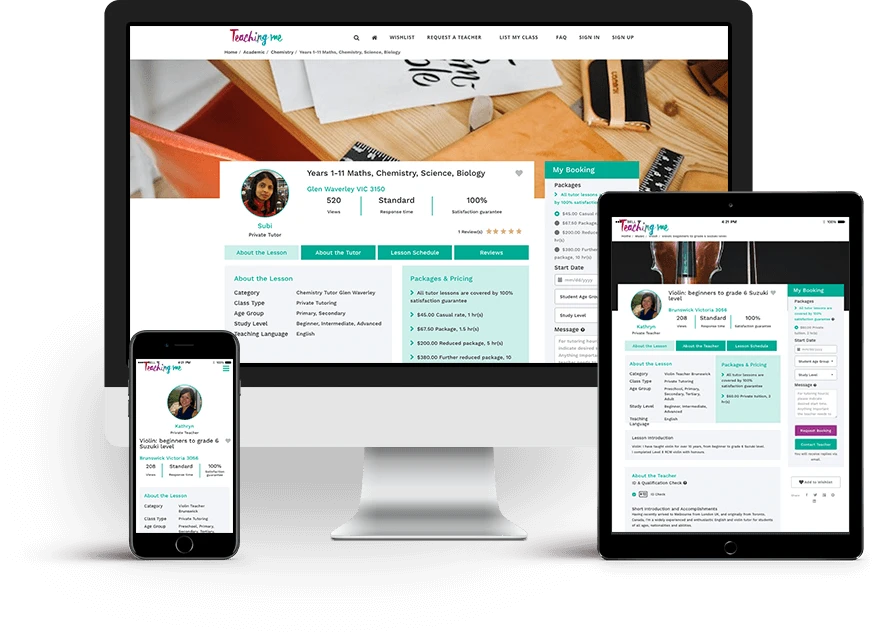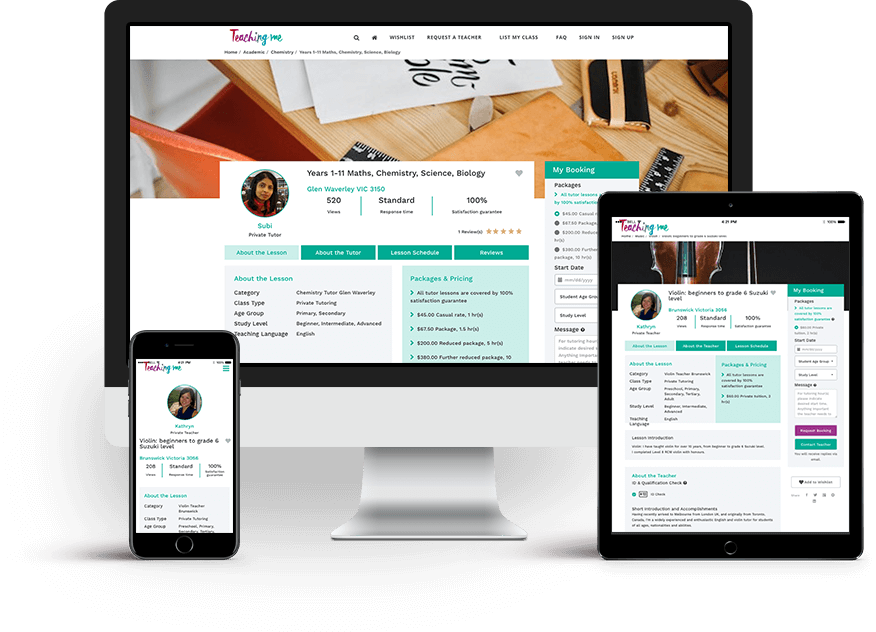 Class pages are well-structured, intuitive, easy-to-read, and can
contain class options, and a schedule.
Our main approach in creating both the desktop and mobile
website versions was to ensure a user-friendly design.
Highlights
Teaching Me is a great example of a free online website that allows users to gain a depth of knowledge in many different areas, such as languages, academic science (Maths, Chemistry, Biology, etc.), Art (Painting, Plastic Art), and even Sports and Dance, all of which are quite well-known to be very specific fields. Save your time and money by using this best-fit education resource!
If a particular user is unsure about the class and has questions, every website page contains a "Request a Teacher" form. The user just needs to specify basic class options, and the best matching tutors will be chosen by platform specialists, according to the user's needs. The user can then decide which tutor to work with. In addition to offline courses and classes, there is also the option to participate in an online class. This route allows you to get knowledge from anywhere in the world.
Another great aspect of this site is that users have the possibility to demonstrate themselves as tutors. All areas of tutoring and study are available, making it easy to simply choose yours and begin. By providing a venue for such skilled and talented people to share their knowledge, Teaching Me also provides another invaluable element – an avenue for those who desire such self-fulfilment. Teaching Me makes it possible for you to earn money, demonstrate yourself, and build your successful teaching career with our site!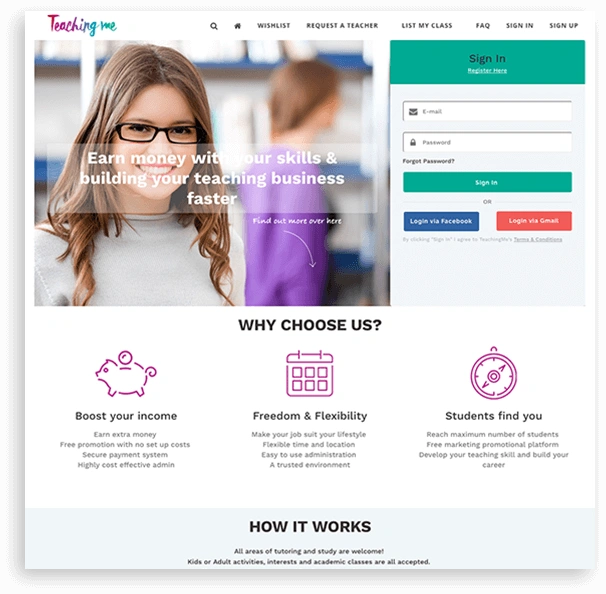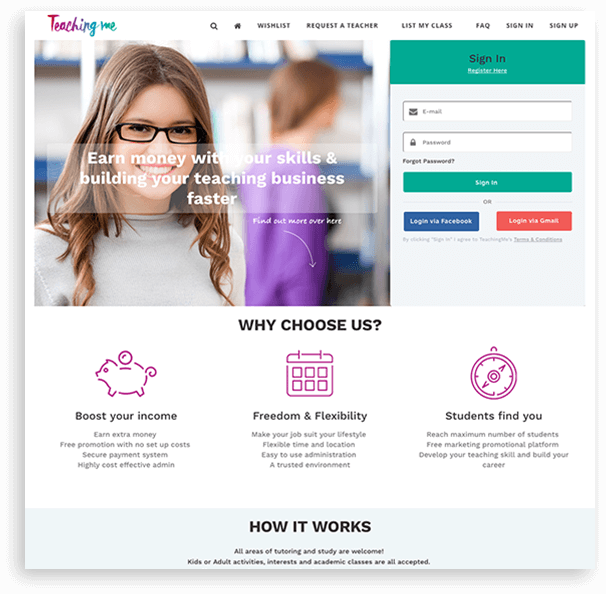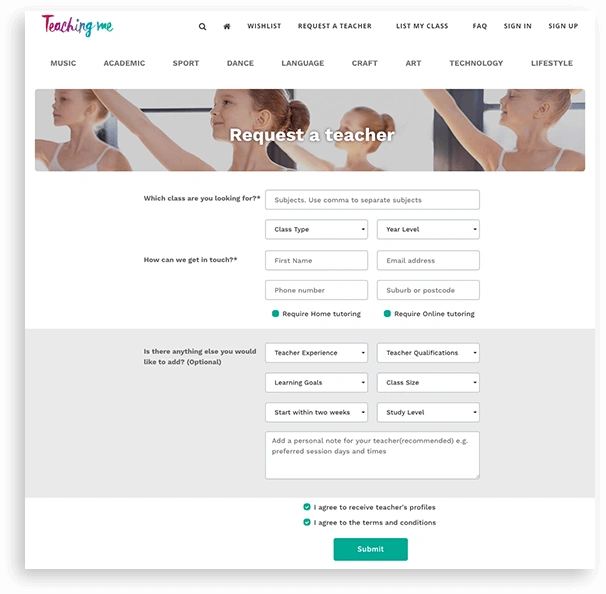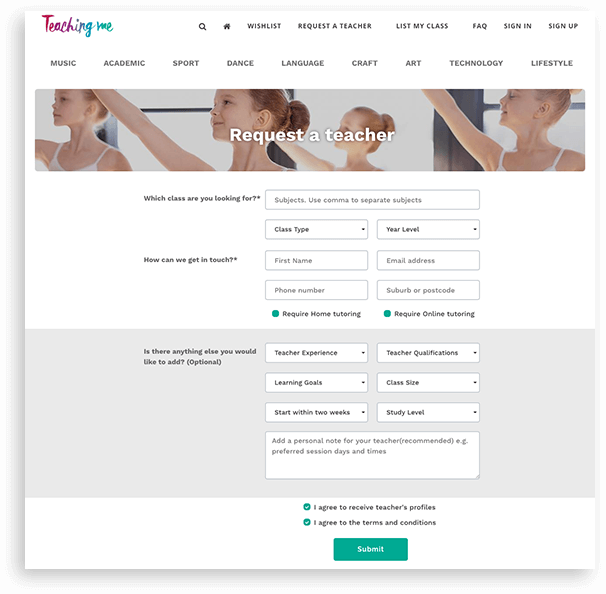 Flawless service beyond expectations. Highly recommended and very easy to work with. Thank you! Phoebe Mok, MadeBeautiful
Impressed?
Let's create great things together.
Kjellmann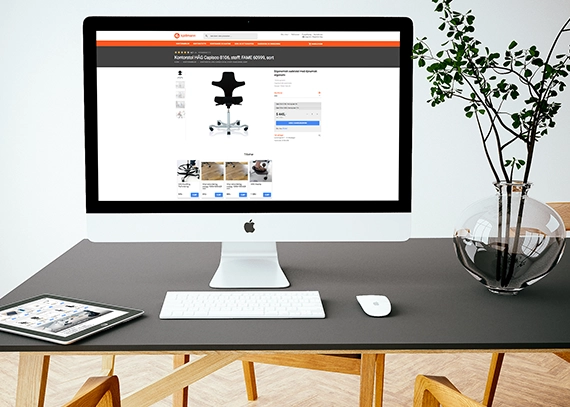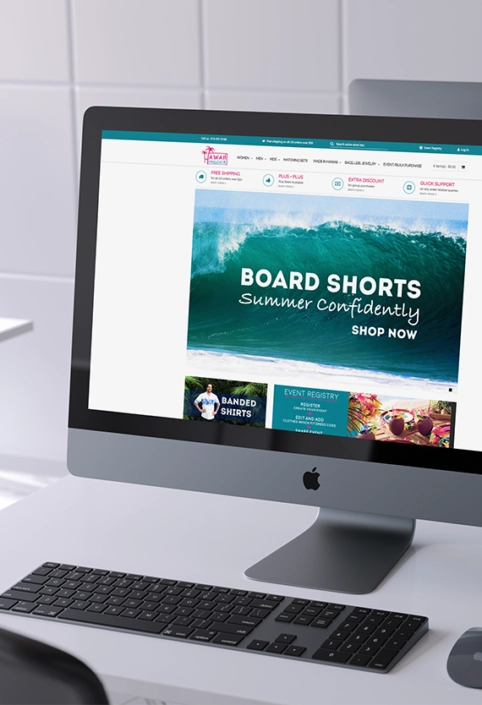 Hawaii Hangover