About Us
Result-oriented team of strong specialists
contributing to Whidegroup culture.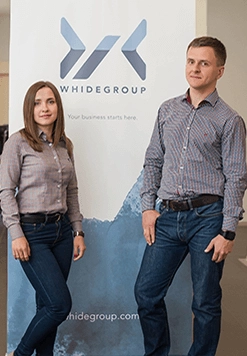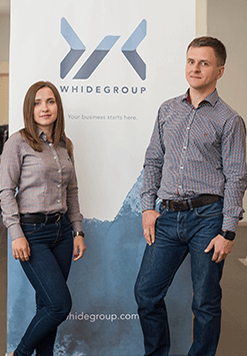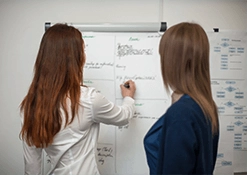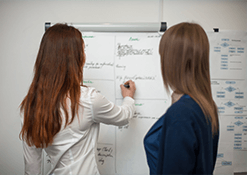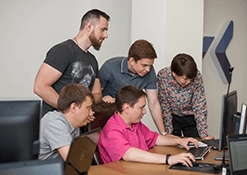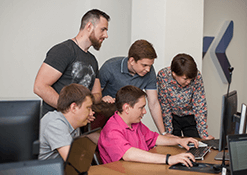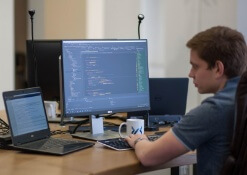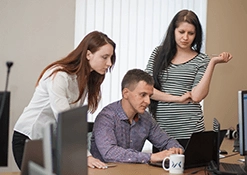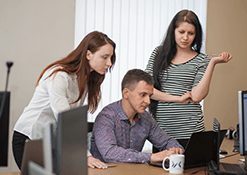 Whidegroup is a Ukrainian IT company dealing with web development, project management, start-up launching, etc. Known around the world as a bastion of strong engineering traditions, Ukraine also holds one of the leading spots in the global rating of the IT industry's professionals.
With regard to our clients' requirements, we can act as an IT Contractor, Dedicated Team, or offer you Support Plans and Project Delivery. No matter what type of cooperation you have chosen, you may rely on us and expect an outstanding outcome.
Aspiring to provide our customers with all necessary resources for goal achievement, we know well how important experience is. That's why we engage specialists with
exceptional value and solid knowledge. Only the most skilled, creative and responsible experts are committed to provide our clients with unparalleled benefits.
In our work, we mainly draw on agile methodology for project delivery. In a nutshell, it means we don't just commit to tasks and disappear, but closely cooperate with our customers, systematically delivering code snippets that work. We believe the key to a project success is constant communication and discussion of its direction, that's why we consider each client as member of our team. From the conclusion of an agreement to successfully making the website live, you'll always be up-to-date on the actions on your project. Working hard, making plans and foreseeing needs – this is what Whidegroup does to be your business partner, supporting and building the growth of your online brand.
We know finding the right partner for a specific position or project can be hard sometimes. This is why we invest in our culture of a highly-motivated and loyal team, which in turn invests in the success of each client's business. We are responsible for what we do, we support each other – and your business too.
Our Mission
Our mission is to assist companies of any size to successfully reach their business goals and objectives. As a small-to-medium busi­ness we don't follow a conveyor operation mode. This is why we really care about every project and aim to stay with 100% positive feedback as our reputation is the key element of our brand - Whidegroup.
How do we achieve this?
By means of our full-time highly qualified and experienced in-house team of designers, developers, QA engineers, e-commerce consultants and managers;
as well as by connecting our clients with talented Ukrainian IT sub-contractors specialized in the most popular technology niches to join client's team in short terms.
13professionals

9years of experience

43happy clients

67projects succesfully launched
We don't grow exponentially because we want to retain our company's culture and allow
everybody on our team to breath in our style. We are a tight-knit team, which is essential
in ensuring we act like an organic whole.
TELL US ABOUT YOUR PROJECT AND WE'LL RESPOND IMMEDIATELY!