Furniture & Office Solutions
E-commerce
Exquisite Design for Your Furniture and Office Solutions Store
Your furniture and office solutions e-store will offer your customers comfort, style, and taste. You want a web design for your store that reflects this! At Whidegroup, our task is to create the perfect site for your online business. We deliver superb results to our clients through our responsive web and UI/UX design, crisp, clean graphics,
perfectly-suited landing pages, and more, all on the e-commerce platform that makes the most sense for your business, whether it's WooCommerce, Magento, or something else! Our first step is to assess the client's needs and focus our design from there. For example, for your furniture/office solutions site, we will make sure all your product images are at a good resolution, and that product image zooming is effective. The design will maintain a contemporary, uncluttered aesthetic so your customers can focus on the product catalog without being overwhelmed by the website itself.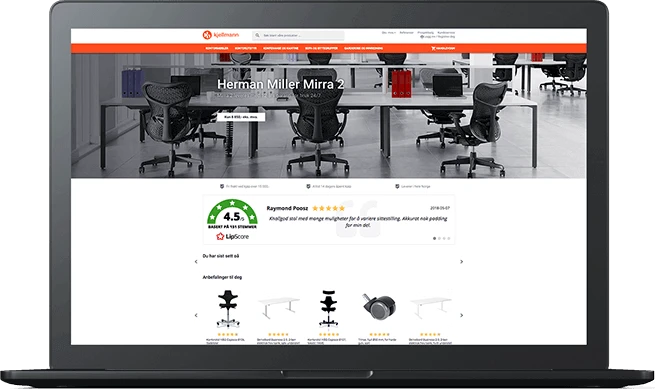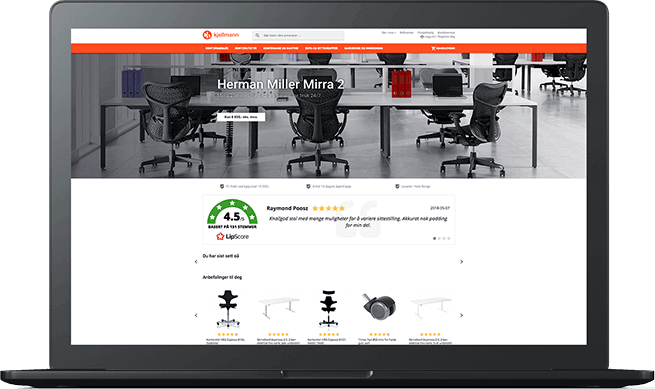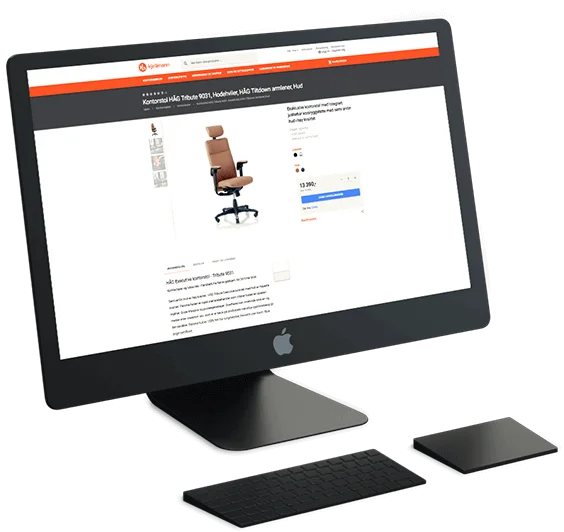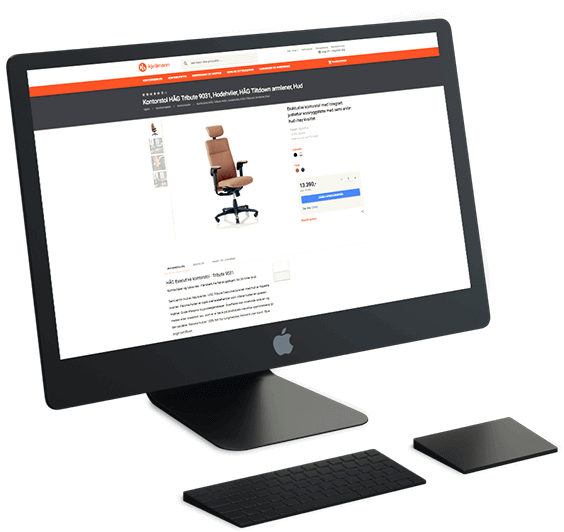 Development Services to Sell Furniture and Office Solutions Online
For our furniture and office solution business owners, we provide
the gamut of development services. From the overall project management, right down to the front and back-end development,
we will handle your every need. Our clients benefit from qualified expertise from a company that is genuinely invested in their success. We know the most popular CMSs well, and deliver quality assurance
as well as easy integration of third-party apps and plugins. See, we help our clients by providing a perfectly fit web design, customized to your needs, scalable services that grow with your business, marketing features such as SEO, and more. Further, our websites are always secure, with PCI and GDPR compliance, and built to the latest standards (HTML5, CSS3, PHP7). We deliver expert support services
as part of the development package so our clients can focus on other business aspects with the stress of their website behind them.
Website Features for Your Furniture and Office Solutions Store
RMA Reporting and Flow
RMA software creates a convenient process for your customers that may need to exchange or return products. It provides smooth communication, and keeps customers apprised of their returns and refund statuses as well as any relevant warranty information.
360-degree View of the Product
Give your customers a shopping experience close to the real deal, where they can better examine your products. Such a realistic experience will give them confidence in their buying decisions and will keep them returning to your shop time and again.
Wishlist
The Wishlist feature lets customers save products they have an interest in for future consideration. This allows your customers to put products aside without leaving the page they're viewing. Such hassle-free navigation means a great user experience.
Fully Mobile Friendly
With the amount of online shopping that occurs by users on their smart phones, a mobile-friendly design ensures a good experience from any type of device. We follow Google's Accelerated Mobile Pages principles in support of better search rankings, too.
Security Provisioning
We use a two-factor security wall in our web designs to keep your customer information protected. This lowers risk of identity theft and gives your customers a sense of security when shopping on your site. Such security encourages loyalty to your shop!
Email Management
Good communication with customers is key and this feature allows you to do just that. With email templates, order detail messaging, as well as thank yous for product reviews, blog comments, and more, you can keep your customer contact well organized.
Product Visual Constructor
If you have products with spec options, this feature will allow your customers to make and see those changes visually. Giving your customers a fuller shopping event means customer loyalty and satisfaction, therefore ensuring their return to your shop.
SEO
Search Engine Optimization is key to good online marketing strategy because it helps make your products and company more readily found on the search engine result pages. Our SEO services include user-friendly URLs, and full meta data as well as support.
How Much Does It Cost to Build an Online Furniture and
Office Solutions Store?
To create the perfect web design solution for your e-store, we go through many stages of development. First, we start with an assessment of your business goals and needs, and we create a plan for the design based on this. From here we will move on to the front and back-end development. Following this part of the development process comes the server setup and making the page live. The hours involved in building an e-store can range anywhere between 162 – 549, all depending on the complexities of the design, and necessary plugins and features. The cost of such development also depends on the region in which sites are created. Website design that comes from areas such as the U.S., Canada and
Western Europe are costlier while the same development can be attained for fractions of the market price by a design company based in
Eastern Europe. Whidegroup can deliver you a quality web design that suits your business without ruining your budget, so contact us today for
a free quote for our services!
TELL US ABOUT YOUR PROJECT - WE'LL RESPOND WITHOUT DELAY!