Free Guide
The best free Magento 2
extensions
Discover this compilation of the finest third-party solutions that can
enrich the out-of-the box functionality of your Magento 2 store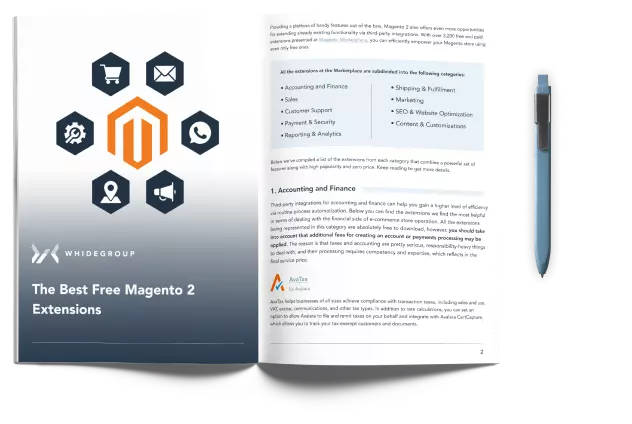 Download and use the best free
Magento 2 extensions guide to:
Learn about the types of extensions available on the Magento Marketplace

Discover the top free Magento 2 extensions in each existing category

Get a short, yet informative, impression of their functionality and how they can help your business

Find meaningful insights into ways of empowering your online business at no cost
Integrating extensions into your Magento e-commerce store is considered the most efficient way to expand the default Magento 2 functionality so far. Currently, there are over 3,200 extensions available on Magento Marketplace, the official Magento extension store. It can be hard to choose the best ones among such a huge variety of extensions. Having over 10 years of experience with Magento, we have compiled a list of the best free Magento 2 extensions available so far that can seriously benefit your store with no cost at all.