Free Download
HOLIDAY SEASON PREPARATION CHECKLIST
Unveil the best tips and recommendations on how to prepare your store for the upcoming holiday season. E-commerce businesses need to be 100% ready!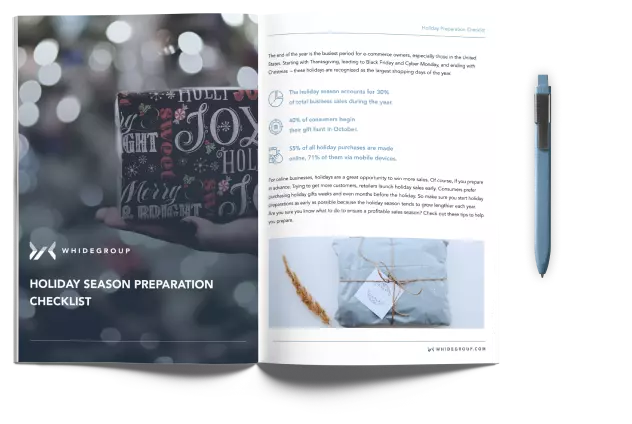 DOWNLOAD AND USE OUR FREE HOLIDAY PREP CHECKLIST TO:
Learn the latest trends and updates to your holiday sales calendar

Get trending holiday e-commerce tips to expand your sales

Improve your holiday e-commerce strategy to fit new realities

Score top holiday sales during the upcoming season!
In recent years, trends have seen the holiday e-commerce season start much earlier. Retailers tend to put up the holiday lights and decorations earlier as well, and your consumers are even thinking about the holidays earlier, too. Keep in mind that people spend more time online - as early as two months before seasonal events. With that in mind, you should be ready for high retail sales this holiday season - in advance! Now is definitely time for you to learn the latest online holiday shopping trends, adjust your website to increase e-commerce holiday sales, ensure a smooth mobile holiday shopping experience for your customers, and get ready for all that holiday online shopping to come!