Free Guide
The Best Free Shopify Apps
Discover the best free apps Shopify businesses can use to easily extend functionality of their stores at a zero price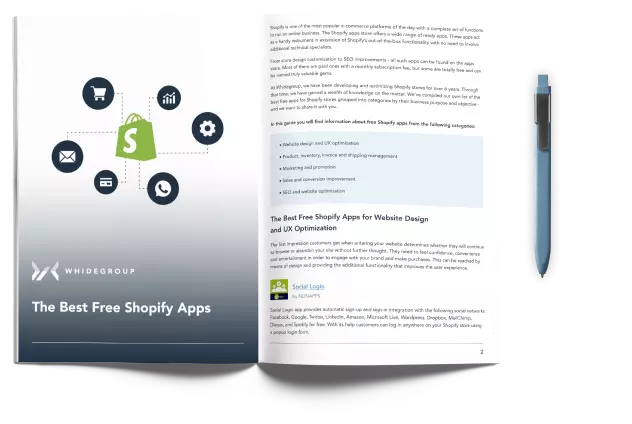 Download and Use Our Compilation of the Best Free Shopify Apps to:
Get an understanding of business needs that can be covered by the free Shopify apps available

Discover a variety of the best free apps for a Shopify store

Learn more about the functionality of each Shopify app presented in this guide
Enriching functionality of your Shopify store with the best Shopify apps free of charge is a great opportunity to validate your business ideas, test the functionality of apps that also provide paid plans, and select apps to perfectly meet the exclusive needs of your store. Among the best free Shopify apps to increase sales featured in this compilation you can find Shopify's free upsell app, the best free product review app for Shopify, a free Shopify sidebar filter app, a free pop up app your Shopify store can be integrated with and more. We also recommend seriously looking into the best free SEO app for Shopify and the free Shopify image optimization app that can simplify the life of Shopify store owners significantly.