Team
1 full-stack developer
1 QA engineer
Duration
3 months of development and long term ongoing maintenance and improvement
Technologies
PHP, Magento, MySQL, JS, eBay, Amazon
Background
Fonejoy is an e-shop specialising in cell phone accessories and spare parts. It has a wide range of the latest parts for smartphones, and an extensive assortment of parts for VR-glasses, smart-watches, etc. Fonejoy strives to make customers completely satisfied with their service and enjoy a delightful shopping experience.
Our Goal
To let our client achieve a desired outcome:
carrying sales out around the globe;
accepting payments all over the world in several of the most popular currencies.
Challenge
To provide our client with:
a custom-designed, reliable solution to organize their customers by the amount of products bought;
a simple and clear structure along with an attractive and bright design.
Solution
Our development team made a decision to create two separate websites:
Fonejoy – to service retailers;
Nutel – to service trade-only customers.
This was done to allow a more efficient customer separation based on the value of the transaction.
Overview
FoneJoy/Nutel solutions is a multi-website project intended to sell mobile devices accessories and parts. Both websites are connected to a single database, but Nutel Solutions was created for merchants and bulk purchase, whereas FoneJoy was designed for retailers. Therefore, the content for the Nutel Solution website is only visible for merchants approved by admin. FoneJoy is available to all web users, so anyone can browse the website, find their desired product, get product information, and order it in whatever quantity meets their needs.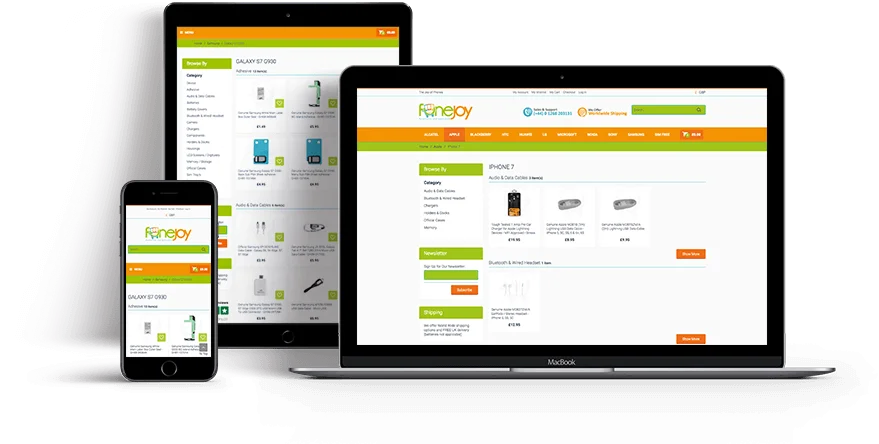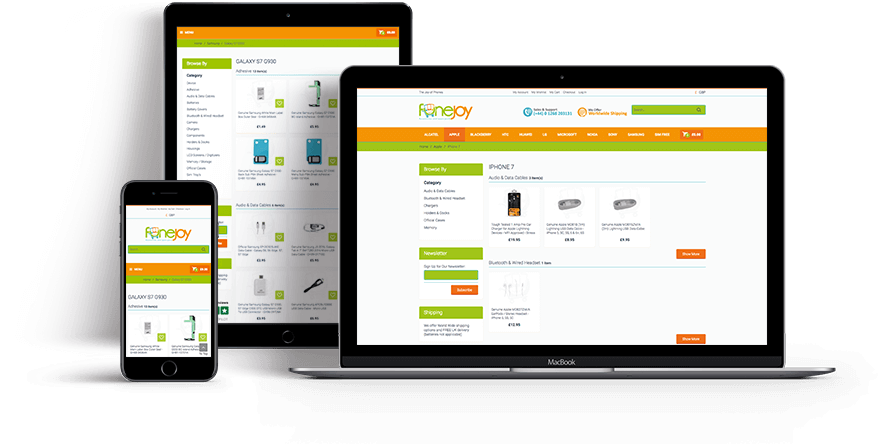 Highlights
The category pages are well organized and structured so users can easily search
for products and sort through items. Product search results can be displayed in
different modes, which significantly simplifies user interfacing, website perception,
and increases the level of interest. Each website has an individual, striking design.
Yet both are subtle and classy enough so as not to draw too much attention due
to loud design. It should also be noted that Fonejoy and Nutel Solutions have
engaging, user-friendly mobile versions that can be visited by various devices
and platforms users.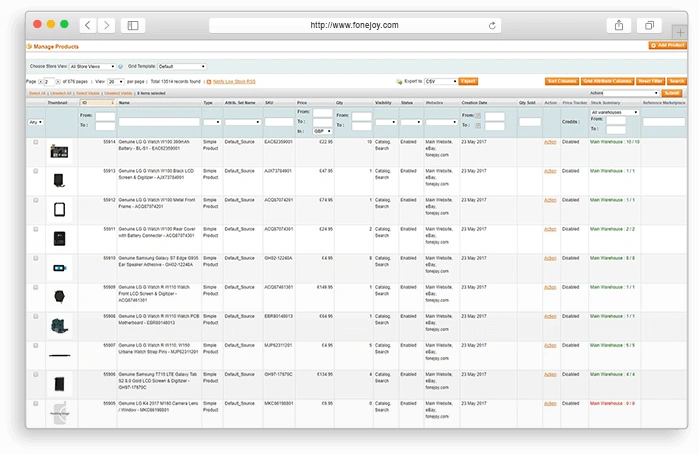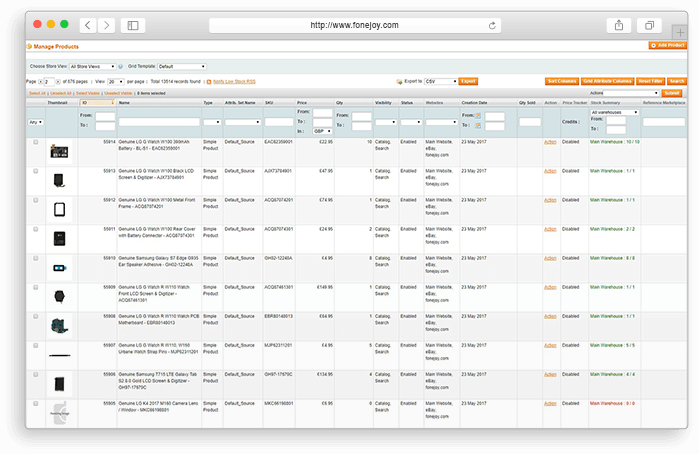 The website is integrated with eBay and Amazon, which gives the
company the ability to store, manage, and display sales data in one
common database, and use one website admin panel. It's also very
easy for the admin to manage product stock availability for the
different stores and warehouses. This is quite useful if ever the need
for a selective display of available goods arises. All Amazon and
eBay sales data is regularly imported to a single database, which
helps keep sales and stock availability information up-to-date on all
their websites.
Flawless service beyond expectations. Highly recommended and very easy to work with. Thank you! Phoebe Mok, MadeBeautiful
TELL US ABOUT YOUR PROJECT AND WE'LL RESPOND IMMEDIATELY!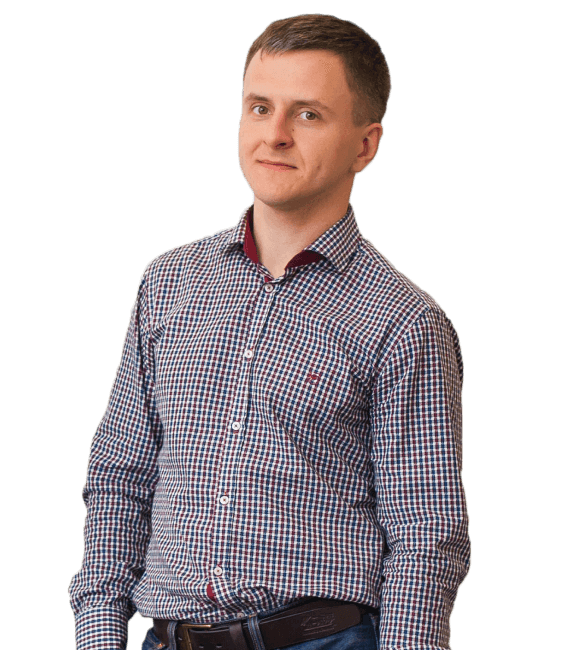 Enhancing the User Experience for the Best Tutoring Marketplace in Australi...


Performance Optimization for the Leading Australian E-learning Marketplace