Fonejoy
Magento Multi-Store Project Development
for Handling Multi-Channel E-commerce Selling
Visit Website
Complete
inventory synchronization
The Overview
Fonejoy
is a UK company that specialises in selling mobile phone accessories and spare parts. They offer a wide range of the latest parts for smartphones and an extensive assortment of parts for VR-glasses,
smart-watches
, etc. The company tends to stand among competitors providing the widest range of products and excellent customer service.
Fonejoy serves both retail and wholesale customers worldwide, so the e-commerce solution they were looking for should have become a one-stop place for these business objectives.
The Challenge
Fonejoy company was looking for a solution which can cover a few different aspects:
Efficiently serve company's different business spheres and types of clients all over the world
Connect their stores with Amazon and eBay
Allow stock and database synchronization among different sales channels
Be convenient for the internal team for management
The company initially had a vision about two separate websites - one for retail and another for wholesale clients. Fonejoy planned to handle different pricing policies for these clients. Moreover, they wanted wholesale clients to be approved by admin and only then to have access to product prices.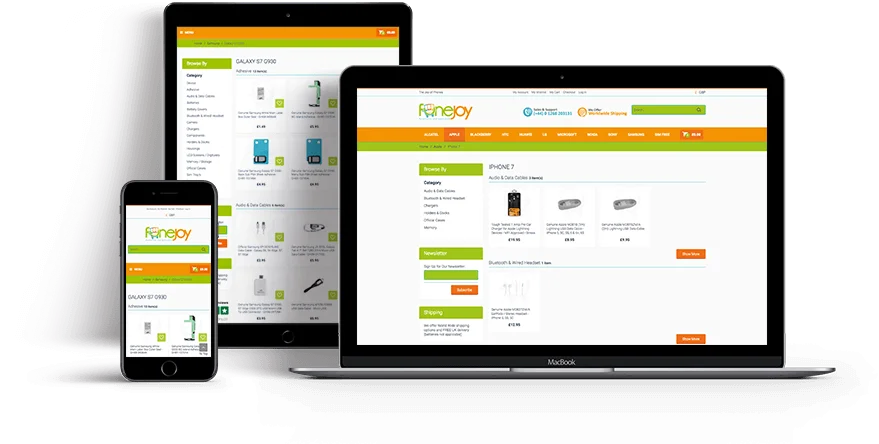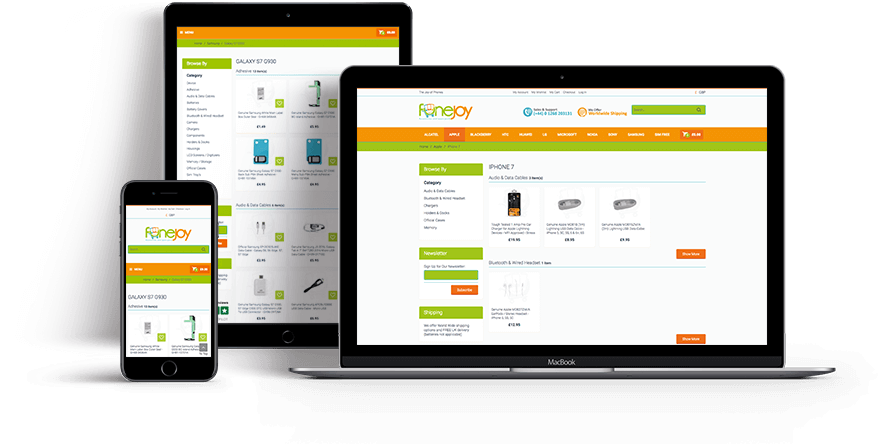 The Solution
Understanding the business requirements and taking into account that the client was already considering Magento as the solution for his e-commerce business, we decided to proceed with this platform. Magento provides powerful capabilities for handling custom multi-channel e-commerce needs.
MULTI-STORE SET UP
As Fonejoy needed to share a database, but manage product prices differently, we set up Magento to be a multi-store installation where two different stores are represented by independent websites with different domain names. The first one -
Fonejoy
serves retail customers and the second one -
NutelSolutions
is created for merchants and bulk purchase to simplify the company's B2B sales operations.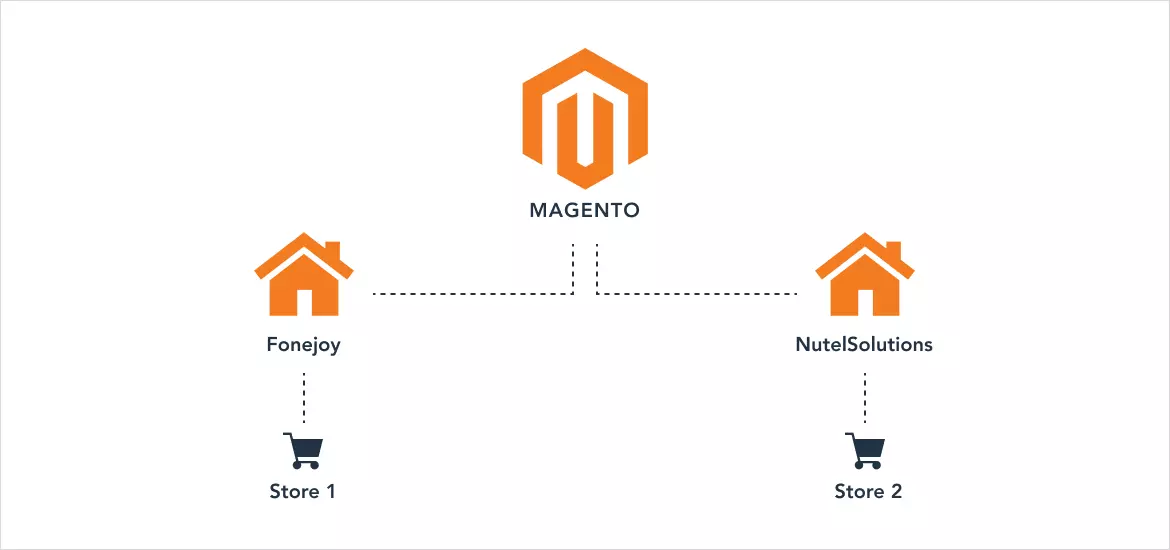 When non-authorized customers browse the NutelSolutions website, they can't see product prices. To view them and place an order they need to log-in or create their business account and wait for its approval.
Each store accepts transactions in different currencies that are implemented using Magento standart currency converter with defined currency rates.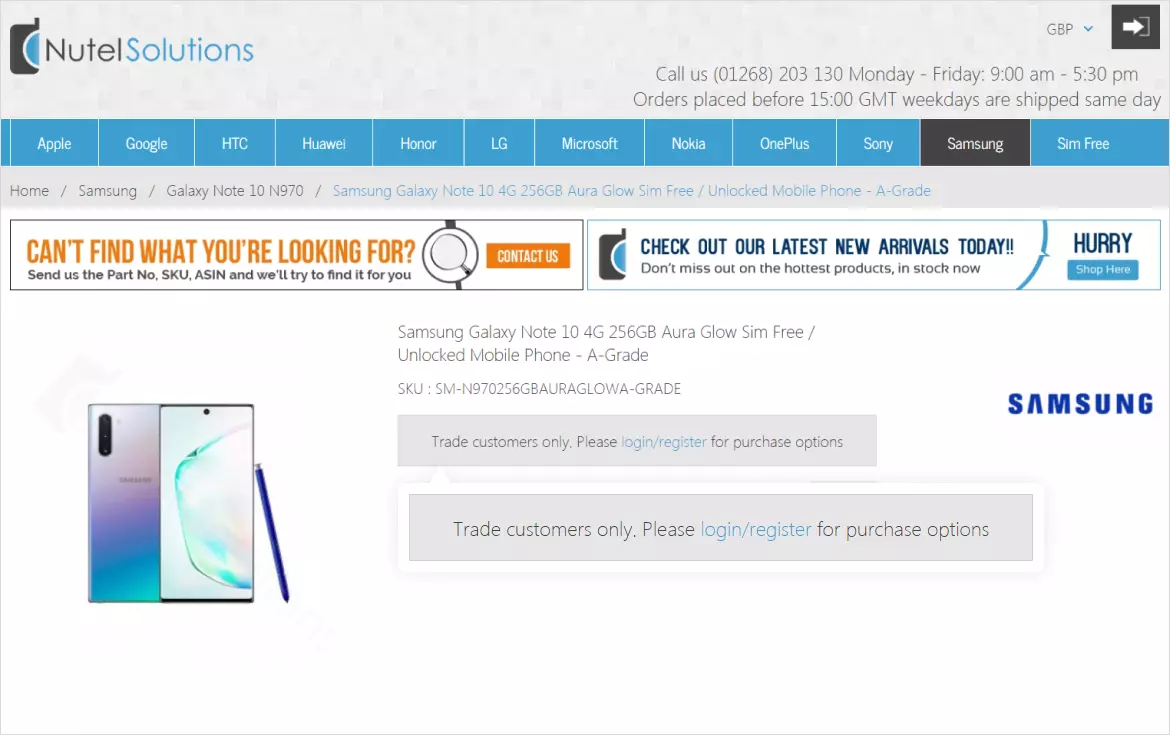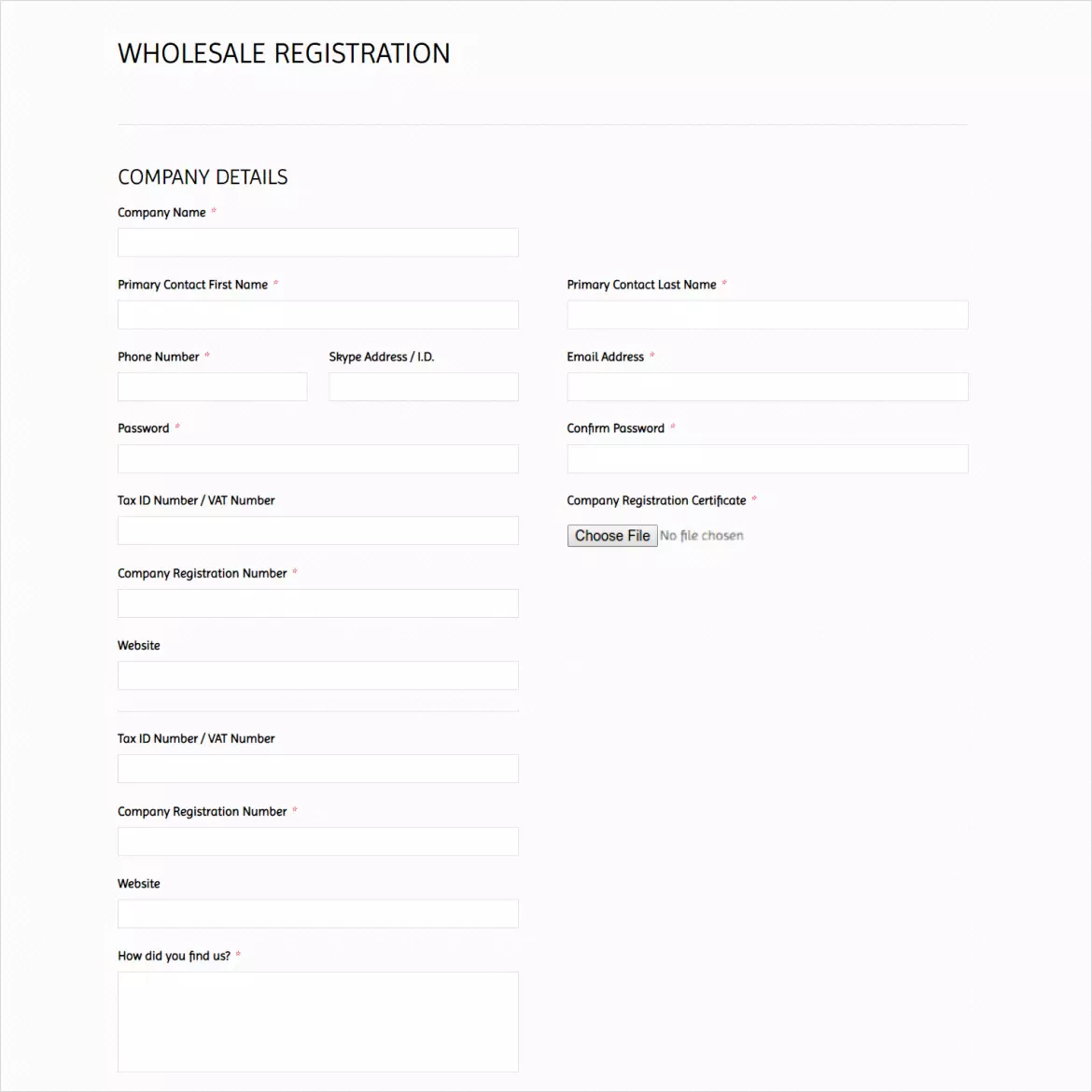 AMAZON AND EBAY INTEGRATION
As the company planned to operate multiple sales channels, it was decided to use
M2E Pro extension
to provide smooth integration of the Magento platform with Amazon and eBay. It gives full support for Amazon and eBay listings, keeps all selling history and rankings. It also provides comprehensive inventory, pricing and catalogue management rules and supports real time inventory updates within the Magento platform.
The M2E Pro solution simplified multi-channel management for the company much, where Amazon and eBay represent separate websites in the admin panel too. They don't have a so-called "front-end" part, but give full product management options inside the Magento admin panel.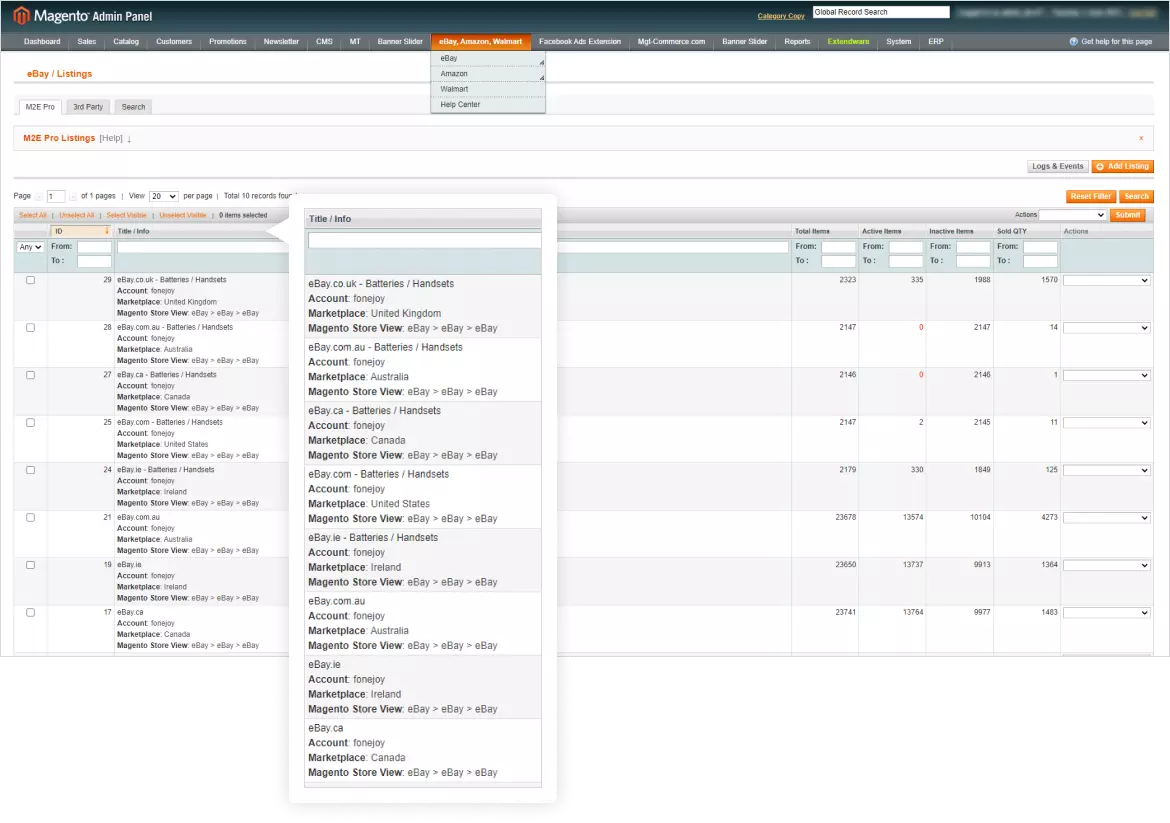 ERP INTEGRATION
In order to synchronize inventory and stock levels, and also simplify internal product management processes Magento was integrated with an ERP system. This integration was set up to provide bi-directional synchronization of ERP with Magento and each of its websites, and vice versa.
Product grids in the admin panel show actual inventory levels and product's status - whether it is in a warehouse or waiting for delivery. When some product is purchased on Amazon, for example, stock levels are automatically updated within other stores too.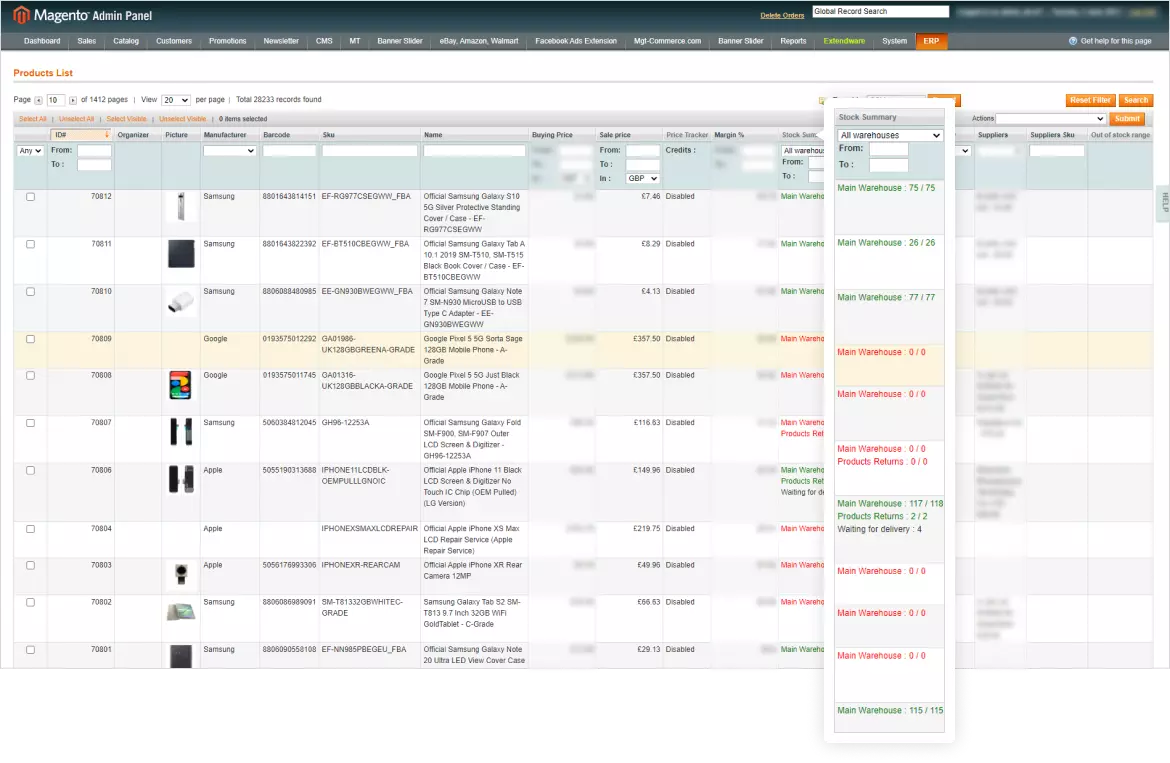 NEW PRODUCT TYPE FIELD
Fonejoy and NutelSolutions websites have specifics of website structure because of the products they sell. If it is a mobile phone, its model is used as a category and a huge variety of accessories and details for it are used as subcategories for each product. There are about 20 different subcategories like phone covers, headphones, chargers, LCD screens, camera modules and more. So when managers added a new product, there was a need to do extra work to properly assign everything in the admin panel.
To simplify this process we have created a new Product Type field in the product information management section.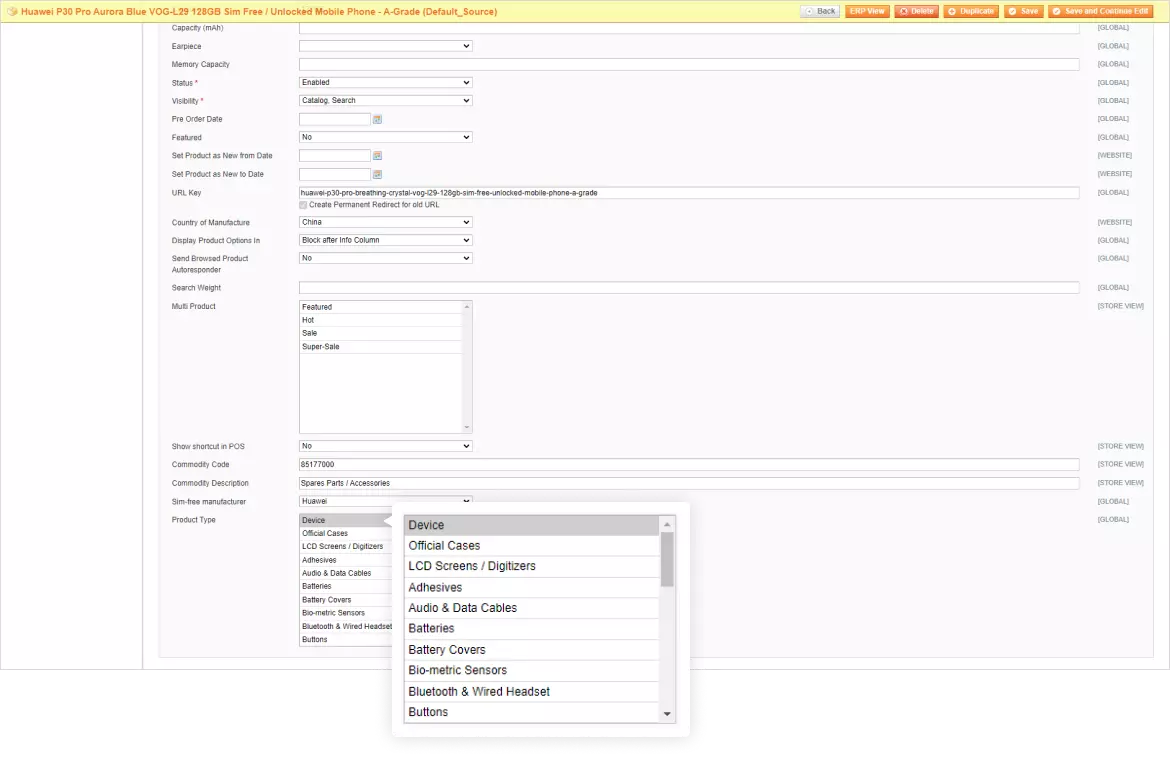 At the same time we have developed a logic that generates previews of products for each subcategory to show on the main category page. So now managers only need to select the type of the product to make it automatically show in the proper subcategory. When customers select a device, they are directed to the category page where all the available accessories and spare parts are output divided by subcategories. Clicking on the Show More button, they can browse specific type of products for this device.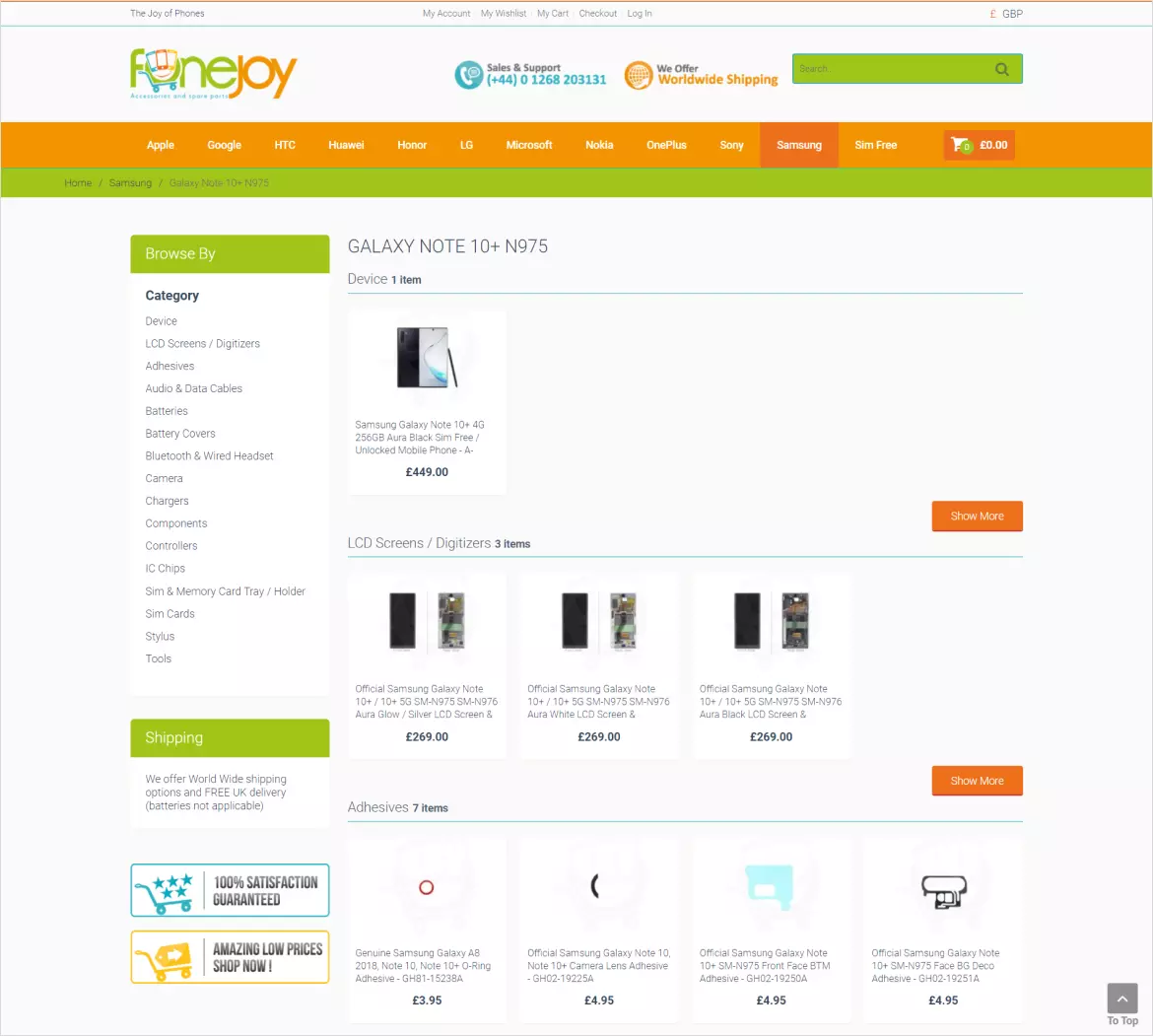 EXPANSION OF THE WEBSITES NETWORK
CUSTOMER EXPERIENCE OPTIMIZATION
Due to complex website structure and huge amount of products, we have installed Lesti FPC extension to speed up website loading and improve customer experience. Like with all other full page cache extensions, Lesti FPC also required proper set up - excluding specific variable blocks like customer name, mini cart information, Recently Viewed Products block and other.
Anyway even using full page cache extension, the cache is periodically cleared. After that it takes more time to show a fully loaded page to customers. In order to improve the situation, we have used a method called warming. Special script accesses the website sitemap and starts to load all pages simulating the page loading by the browser. With such a technique we create pages snapshots in server cache that speeds up pages loading for customers.
The Result
Helping the Fonejoy company to create a multi-store Magento website and supporting their projects for a long time, we helped the company to reach their initial business goals and enabled continuous growth of their business.
Now the company:
Operates four separate websites that follow different sales strategies
Uses a multi-channel approach and sells their products within independent websites and on Amazon and eBay marketplaces
Serves B2B and B2C sales operations within a single e-commerce solution
Concentrated all sales data and management in the Magento admin panel simplifying back-office operations.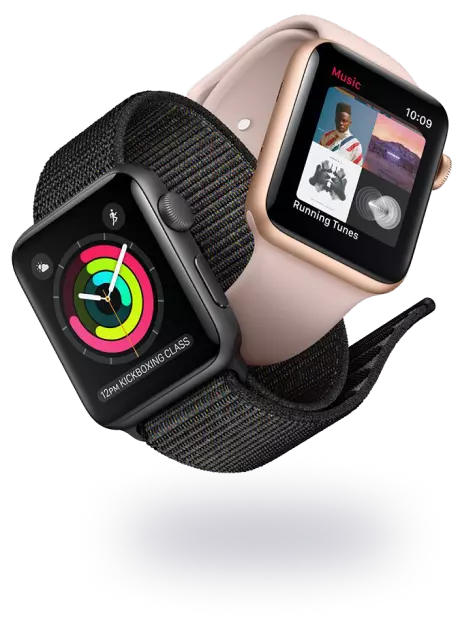 Ricardo Griffin
Nutel Solutions LTD
Web Manager
" Because of Whidegroup's dedicated assistance, the platform rarely presents bugs despite processing a large volume of orders. They have had a very positive impact on our system "
TELL US ABOUT YOUR PROJECT - WE'LL RESPOND IMMEDIATELY!