The Overview
Kiyo Beauty (formerly Beauty By Zara)
is a UK e-commerce business that sells beauty and cosmetics products, both online and in their brick-and-mortar store.
Our cooperation with Kiyo Beauty started long before the migration plan arised, when we were tasked with redesigning their website when it was successfully operating on BigCommerce. The BigCommerce store had been updated with the
Artify theme
which the Whidegroup team customized to match the Kiyo Beauty style and feel. We also added custom collection pages.
The Challenge
The more successful the website became, the more features, and control over functionality were required by the owner.
1.
There wasn't an avenue to integrate BigCommerce with the store's shipping provider,
Despatch Bay
, so the company's online managers had to input all customer shipping information for orders into the system manually. This required a lot of time and made the operational processes inefficient.
2.
Online managers were frequently having to make minor tweaks in texts and banners on the pages, but BigCommerce was limiting this functionality. This meant that only developers could make such changes, which was an added cost for the client and meant more time wasted.
3.
The owner wanted to refresh the look of the store again, so a redesign would be in the works regardless.
Most important to note, the client's foremost goal was improving the conversion rate. Thus, we needed to make sure that the new e-commerce platform would be flexible enough to meet all business needs.
The Solution
Knowing Shopify's flexibility, advanced design options, and easy integration with 3rd party services, which was important for Kiyo Beauty, we decided this would be the best choice in platform for migration.
The most crucial aspects of the migration were:
Migration of products, product categories and their manufacturers
Migration of customer and order information
Integration of a new website with shipping, payment and other external services
Implementation of a new design
Development of custom brand/manufacturer collection pages
Creation of proper redirects from previous BigCommerce website to new Shopify site
Migration of products, categories, customers, manufacturers and orders
As there were no custom product types created inside the existing BigCommerce store, we decided to use the
Cart2Cart
migration service to speed up the development process. We successfully imported all entities into the newly created Shopify account by simply adding API tokens into BigCommerce.
Migration of customer and order information
We also transferred customer data including order history. Taking into account that passwords are encrypted entities, when customers were logging in at the new store, they simply had to go through a password recovery procedure to access their saved information.
Integration of a new website with 3rd party service providers
As the integration of Kiyo Beauty with
Despatch Bay
was one of the most integral reasons for migration, we completed that immediately. With the help of this integration, all new orders ready for shipping were automatically imported into the Despatch Bay account. The store's online managers had to simply select an order, pick a shipping service, print shipping labels, and let a courier collect the parcels from the doorstep. Now, once the orders are shipped, Despatch Bay communicates with the Kiyo Beauty account at Shopify and marks the order as sent. We also set up
Stripe
and
PayPal
payment options, and adjusted taxes rates for proper order sum calculations.
Kiyo Beauty redesign
The
Testament theme
was used as a basis for the new design of the store and customized according to a brand book and current needs. These changes were mainly done on the product and collection pages.
Development of custom brand/manufacturer collection pages
Previously we had created manufacturer/brand collection pages from scratch on the BigCommerce website, which meant we had to develop it from scratch again on the Shopify store. As brands were already migrated, we created custom product collections and used product tags similar to subcategories, so new tags with the brand names were added to each product. After, we developed a logic that outputs these brands in a dropdown list in the header of the website in an alphabetical order. This resulted in customers being able to see all products associated with the brand they chose.
The Result
After the migration:
The website is refreshed, with newly developed design
Back-office processes are more efficient
Store managers have more control over the website in terms of managing page information
Customers have more options to filter products by chosen parameters with the help of custom collection pages and adjusted product filtering on those collection pages
And the best part? - Kiyo Beauty can now handle a wider amount of orders without limitation
Digital Marketing Consultant
" Thank you very much for your excellent work on the site. I've worked with a lot of developers over the years and you have been very professional, proactive and detail orientated. "
TELL US ABOUT YOUR PROJECT - WE'LL RESPOND IMMEDIATELY!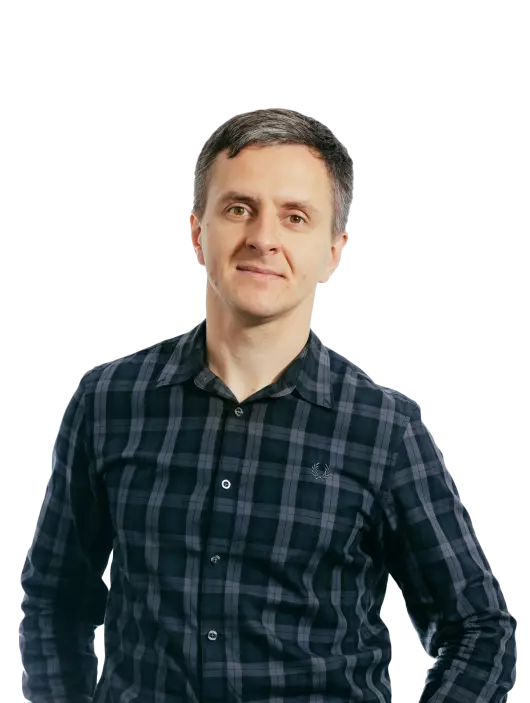 Improvement of a Subscription-Based Fishing Supplies Service


Enhancing the User Experience for the Best Tutoring Marketplace in Australi...
Scroll to top