ShipHawk
Development of Custom Extensions Using
ShipHawk's API for Magento 1, Magento 2,
Shopify, WooCommerce, and X-Cart
Visit Website
The Overview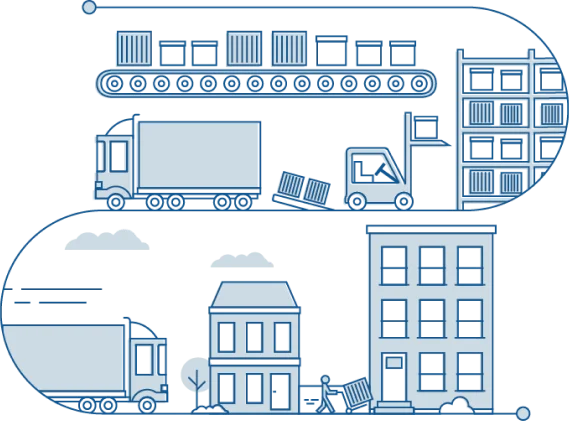 ShipHawk is a leading transportation automation platform that unites retailers, B2B and B2C e-commerce businesses, manufacturers, and distributors with US shipping leaders (FedEx, UPS, USPS), as well as with about 200 smaller parcel, freight, blanket wrap, and white glove carrier services. Launched in 2012, today the startup provides thousands of businesses with a quick and easy real-time comparison of parameters, pricing and other conditions essential for choosing the best shipping/transportation solution, especially for cumbersome or custom sized items.
Understanding that one of the main pain points for most e-commerce businesses is usually a shipping issue, ShipHawk decided to develop specialized integrations for the most popular e-commerce platforms to deliver a simple solution to e-commerce business owners. With this in mind,ShipHawk reached out and tasked us with the development of extensions for Magento 1, Magento 2, Shopify, WooCommerce and X-Cart.





The Challenge
Researching the specifics and pain points of the shipping and transportation business, we found several major bottlenecks we had to contend with. The main challenge was the need to develop a shipping cost estimation logic, taking into account the following factors:
1.

Depending on the product characteristics, the shipping cost can be calculated
in different ways, on the basis of their linear dimensions or volumetric weight.
So, for example, the shipping cost for extra-long or heavy goods should be calculated differently.

2.

Sometimes, the products listed in the same online store can be stored in different warehouses. As a result, when ordering several products, the shipping cost for
each of them should be calculated separately. These could often be completely different parcels with different costs and delivery time.

3.

Standard shipping modules (UPS, USPS, FedEx) only calculate the shipping costs. Further parcel processing (initiation of the delivery on the side of a transportation company, dispatch confirmation, etc) is carried out by managers and online store administrators manually or by using third-party software. We had to make sure that all these processes, from the receipt of the delivery request to the
"shipping label" creation, are processed by the modules automatically or after the order confirmation.
The Solution
We carried out the development of ShipHawk's extensions in two stages.
At the first stage, we developed a complex solution for Magento 1, Shopify, and WooCommerce. Here, the most time-consuming part of the work was the addition of attributes of the product's linear dimensions and the logics of calculating the parcel size for further shipping cost estimation.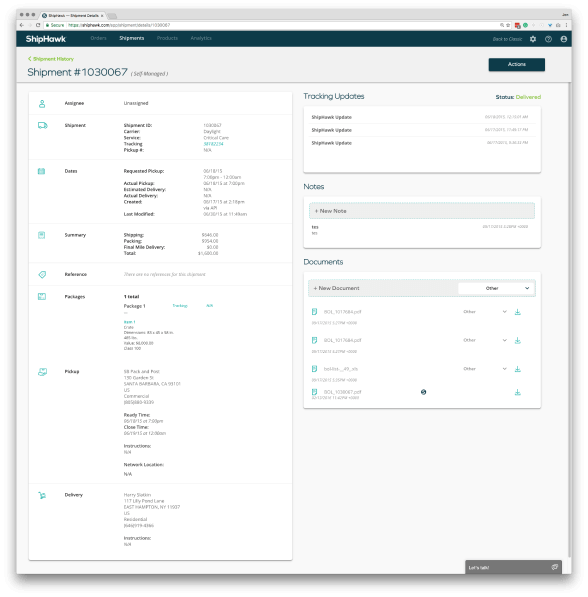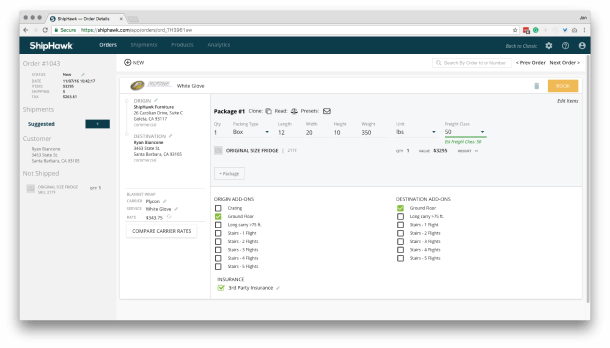 After a while, it became obvious that in the case of irregular-shaped items, it is cumbersome for e-commerce managers to submit needed product parameters manually for the calculation of the shipping cost of every new order. That's why, in the second stage, we developed additional modules for Magento 2 and X-Cart. Their purpose was downloading all new orders from the e-commerce admin panel to ShipHawk's side, and then returning the order dispatch confirmations and subsequent tracking information back to the CMS.
The Result
Now, with the released Shiphawk extensions, Magento 1, Magento 2, Shopify,
WooCommerce, and X-Cart storefronts can:
Connect with hundreds of delivery carriers and shipping providers
Set shipping policies at shipment or product level
Import product info with a single click
Easily sync orders, simplifying their fulfillment
Automate all processes, from booking up to delivery
Get every piece of shipping documentation, etc.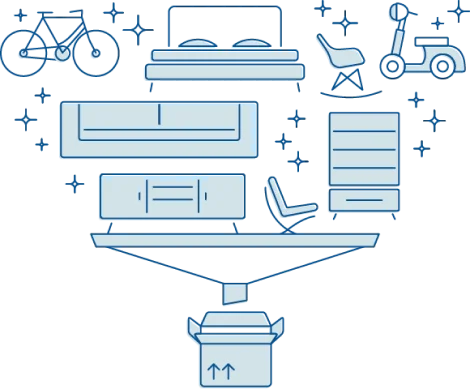 As a result, thousands of e-commerce merchants have an opportunity
to easily eliminate operational overhead, increase cart conversions,
decrease shipping costs, and significantly improve the post-purchase
customer experience!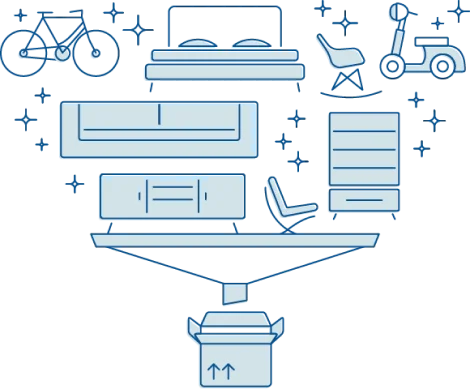 ShipHawk Ranks No. 192
2018 Inc. 500

ShipHawk CEO, Jeremy Bodenhamer, named one of the 2018 Pros to Know
SDCE 2018 Pros to Know

ShipHawk Ranks No. 8
2017 Deloitte Fast 500

ShipHawk Wins Green Supply Chain Award
SDCE 2017 Green Supply Chain Awards

Top 50 Shipping Websites & Blogs For Shipping Industry Professionals
Feedspot 2016

2016 Hot Companies for Small Package Solutions
Parcel Logistics Leaders 2016

20 Most Promising E-Commerce Solution Providers
CIO Review 2016

Even such a tricky task like the realization of a custom logic for shipping costs estimation didn't put Whidegroup in a tough spot. As a result, all five extensions were delivered on time and without deviations from the initially estimated cost. "
TELL US ABOUT YOUR PROJECT AND WE'LL RESPOND IMMEDIATELY!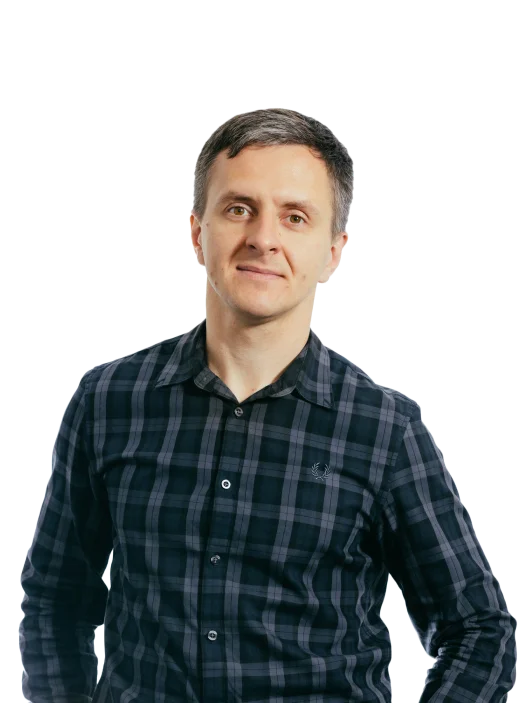 Optimization of Internal Business Processes for Norwegian Office Furniture ...


Speed Optimization for a Japanese-Designed Furniture and Accessories Store