About 9% of all online stores are built on Magento, making it one of the most popular platforms worldwide. However, Magento is tricky – to run a successful store on this complicated CMS, it requires a tech-savvy developer with extensive Magento-related experience. Thus, business-owners are keen to find the right people to support their websites.
What is Magento? Why do you need to hire developers to keep your store up and running? Find it out in the greatest
Magento tutorial for beginners
ever.
Creating Magento projects for more than 9 years, Whidegroup has gathered many proficient developers under one roof. In this article, we'll share some insights about how to hire a Magento developer that is both credible and reliable.
Why You Need a Magento Developer?
The Magento platform is particularly famous for offering a powerful and scalable structure along with possessing a rich feature set, and hosting a substantial community. However, Magento makes these advantages only available to specialists. Let's take a look now at the benefits you can gain from hiring a professional Magento developer for your business:
Professional assistance – at any stage of running an e-commerce website, you may need qualified assistance. From various customizations, integrations, optimizations, or any of the many other essential Magento development services, having a professional handy can make a world of difference.
Support and maintenance – intended to keep the website stable and fail-safe, this service is a must-have for a successful business operation.
Possible future modifications – e-commerce websites have great freedom in terms of enriching their functionality through extension development and implementation, as well as through various integrations and customizations – all of which can attract potential users. After you hire a Magento web developer, you can be confident that you will be able to modify the website in any way and enjoy all the benefits of the platform.
Enhancement – the fact that your website is currently perfect doesn't mean it will always be so. Over time it will become outdated, lack security, or become non-optimized for the latest versions of browsers. A professional developer can save you from all this headache by keeping your store up‑to‑date.
Performance optimization – poor page load speed is a true source of frustration for business owners. Customers value their time and will choose to abandon the slow website instead of waiting for what feels like years until the page loads. Hiring a proficient Magento developer is a surefire way to speed up Magento, decrease the bounce rate and, of course, as a result, increase your sales and profit.
Freelancer or Agency: Which Side Do You Prefer?
Currently, there's much debate around freelancers and agencies. Some say that there's no need to turn to the digital agencies, while others argue that freelancers are dark horses, and there's no place for a dark horse in the business world. In our experience, we can confidently say that hiring one single freelancer or choosing to outsource a Magento developer is not the greatest idea. Here's why we think this:
Vanishing. Sounds mysterious, but it's true – a freelancer can just disappear halfway through the project, and there's very little you can do about it.
Lack of team spirit. You know, even a little thing like a cup of coffee during a break is a chance to support live interaction inside the developer community, helping to create and foster an environment of mutual assistance, complete with sharing ideas and trends. A freelancer is deprived of such an environment, and can only rely on themselves.
Management issue. Managing a developer is rarely a piece of cake. It requires time, technical proficiency, and a strong stomach. A good project manager (as provided by the digital agency) makes the development process run much smoother and seamlessly.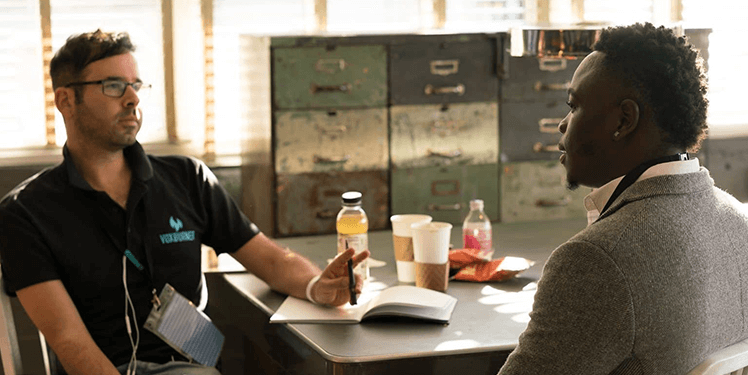 Project Outline Creation
Thanks to years of hiring Magento developers for Whidegroup, we can confidently say – the more accurately you define your requirements and constraints, the better results you'll obtain. The best way is to structure them in a project outline document.
Below you can see the structure of the project outline which we use in our own hiring process.
Goals
Provide clear and easy-to-measure goals that you want to achieve, while also describing the final result you expect to obtain. It can be a list of the features that need to be implemented, specific support services, or a list of necessary integrations.
Budget
Be realistic and set an adequate budget. To do this, you can look through different job-posts created by business owners, find the projects most similar to yours, and check their budgets. Don't fall for low price strategies and don't forget that hiring a professional won't necessarily be cheap – you get what you pay for.
Deadline
Clearly outline the project deadline. The issue to consider is that many developers work at their own pace, and it's necessary to specify the rules of the game from the very beginning.
Payment schedule
Define the most comfortable and appropriate payment schedule that works for you and reflect it in the brief. Determine parameters such as payment frequency and payment day.
Communication
Specify the desired software for communication. For example, we prefer to use Skype and Slack, but you're welcome to use any messaging platform.
Standard response time policy
Establish a response time which should clarify the period during which employees must respond in the workplace and while being out of the office. Do you want the developer to respond to urgent emails within one hour? Or if you're not in a rush, can it wait until the next working day? In any case, specify these expectations in the brief.
Further support
Think thoroughly about whether you need support after the project is completed. If yes, note that the best support is normally performed by the specialists who were primarily engaged in the development process. This is why it's a good idea to include support terms in the brief.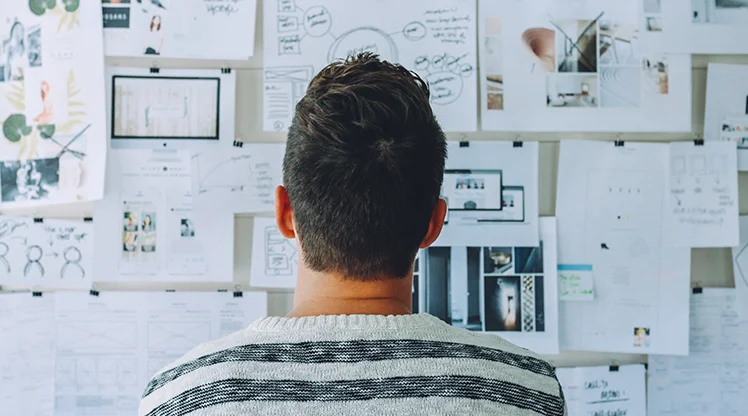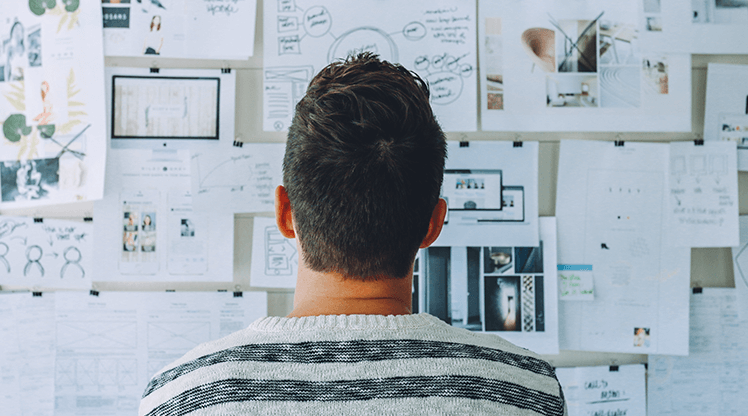 Strive to keep the document simple, avoid complex figures of speech, and be honest and straightforward. It's a good idea to read it several times after completion and make any necessary corrections.
Sources to Look for a Magento Developer
With a detailed and well-written brief in hand, you're ready to search for an applicant. We consider the following sources as the most trustworthy to find a proper Magento developer:
Personal network
The first source is your personal professional network. Word of mouth is still strong, so it's a good idea to ask your partners, colleagues, and even just acquaintances in the e-commerce sphere that you can trust on whether they can recommend any Magento developers or teams.
Magento community
The next way to find a developer is to visit the Magento Partner Community – this community unites the best Magento digital agencies around the world. In case you're looking for a talented and skillful individual – you can trust the Magento Certification Directory, which verifies that each person there has successfully passed a comprehensive Magento test.
However, you should know that obtaining a Magento partnership is not all that difficult to achieve – in fact, applicants just go through a simple and straightforward process to get it, and then they have to pay an annual partner fee. The same thing goes with certification – a Magento Certified Developer is not automatically a sort of bullet-proof quality assurance. However, it definitely merits attention.
Freelance websites
You may also find specialized websites for general freelance jobs, such as Upwork, Fiverr, Toptal, etc. Such websites have an impressive database, and it makes the problem of searching for a trustworthy freelance Magento developer easier. Just post a job there and get 20-100 people interested in your project!
Social networks
While speaking about a Magento programmer search process, it's impossible to pass over social networks. You can refer to the most popular ones, such as LinkedIn, Twitter, or Facebook. Create an attractive post saying you want to hire a Magento specialist, and use hashtags like #Magento or #MagentoJobs, which would be especially perfect for Twitter. For Facebook and LinkedIn, it would be effective to search an applicant by explicitly specifying the position. You can use such search requests as Magento Developer, Magento Specialist, Magento Engineer and so on.
Specialized events
And the last, but not the least source, is specialized events. Currently, there are a variety of them, and you're welcome to choose from Magento-focused events (Meet Magento, Magento Live, Magento Imagine), e-commerce events (eTail, eCommerce Expo, Paris Retail Week), and general e-commerce software development events (WebSummit, CeBIT, IPExpo).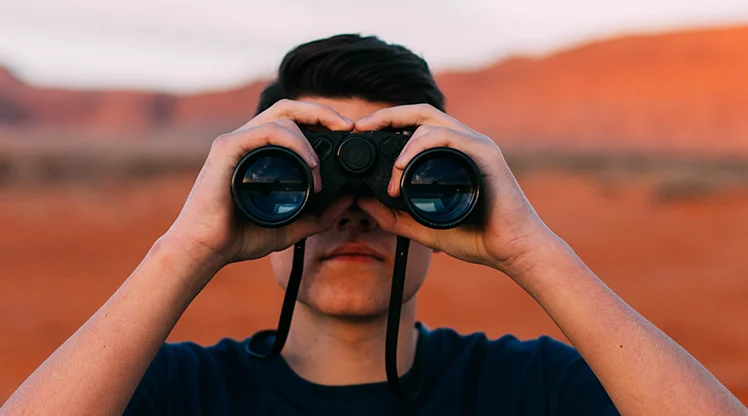 At Whidegroup, we use local job-boards and word of mouth to hire Magento web developers. Due to our multi-year presence in the e-commerce development industry, we've built a strong and robust network, which works in our favor. Regarding job-boards – we also find them effective in terms of local search.
Soft and Hard Skills Verification
Right after an appropriate candidate is obtained, it's time to move to the skills verification. Skills are mainly divided into two groups – hard skills and soft ones. Hard skills are the teachable abilities that can be measured or estimated in any way – certificates in various areas, proficiency in foreign languages, knowledge of programming languages, etc. Soft skills define how comfortable your interactions will be. The most common soft skills are flexibility, communication skills, teamwork and time-management.
The most popular way to verify the developer's skills is to ask them to pass a test assignment or an interview. We strongly recommend that you follow good practices for a test assignment and respect the candidate's time by ensuring that it takes less than three hours to complete a test. If the test assignment requires more time for completion – it should be paid.
Hard skills
Before you compose a test assignment for your candidate, review the list of the most sought-after hard skills for Magento developers.
Knowledge of programming languages
Usually Magento developers are past PHP-developers, since Magento is written in PHP. Thus, those who're proficient with PHP are more likely to be successful with a Magento platform. A developer should also be skilled at building and maintaining Magento websites.
Strong knowledge of Magento platforms
It's fairly obvious that a Magento developer should possess solid competence in Magento.
Custom CMS themes development skills
Magento includes a powerful content management system, which is widely used for custom Magento development services due to its convenience, and is even considered to be one of the key advantages of Magento. That's why the Magento developer must know how to create or customize a CMS theme which meets the client's needs.
E-commerce integrations knowledge
Integrations are an essential part of any online store: shipping services, payment gateways, CMSs, ERPs, CRMs, etc. From our developers, we expect experience in integrating the must-have modules such as Magento Amazon, Magento eBay, Magento Salesforce CRM, and Magento WordPress.
Knowledge of PSD and XHTML
This is the latest trend in Magento web development services and it allows the replacement of a non-browser compatible PSD format with XHTML/HTML. The resulting product is compatible with all commonly available browsers with W3C validation. In such a way, a PSR to XHTML conversion increases the accessibility of your website to prospective customers.
Strong widget development skills for Magento
Visualization is a vital part of e-commerce, which is why such skills are highly sought after. It's hard to imagine a modern online store without such widgets as Recently Compared Products, Orders and Returns, or Catalog Products List. However, there are fully custom widgets, combined with blocks, widgets, and custom pages to display parts of the catalog or other information customers may find useful.
Soft skills
However, you should take into account the fact that every specialist is not just a compilation of talents, skills, and expertise. It's an individual you'll cooperate with. What personal qualities are needed for a specialist? It's up to you. As for us, we expect the following soft skills from an applicant: discipline, creativity, multitasking, and problem-solving. We think these skills are necessary and sufficient for the candidate to be effective and to foster mutual cooperation.
Whidegroup's Magento Developer Hiring Process
After years in the sphere of Magento e-commerce development services Whidegroup team has worked out our own methodology to verify both hard and soft skills of potential candidates. Before we meet the candidate personally, we pay great attention to their previous experience, inspecting their LinkedIn profile, contacting their previous clients if possible, and exploring their portfolio. We follow the trend among developers to design their portfolio as a website. It is convenient because it allows them to demonstrate their experience interactively. The points that should be included in their portfolio are:
List of the technologies the applicant works with and their level of proficiency with each of them.
List of the projects completed, ideally sorted by the technologies applied.
Short description of each project – link to the live website, role and responsibilities on the project, highlight of the most interesting tasks/features, and route of their realization.
Another good option to verify the developer's practical experience is reviewing their Github profile, which allows for checking the code directly, watching the specialist's evolution over time, and estimating adherence to coding standards, according to Magento's good practices.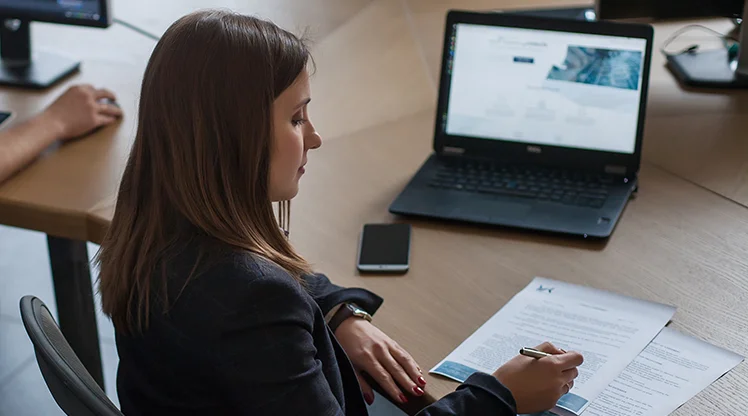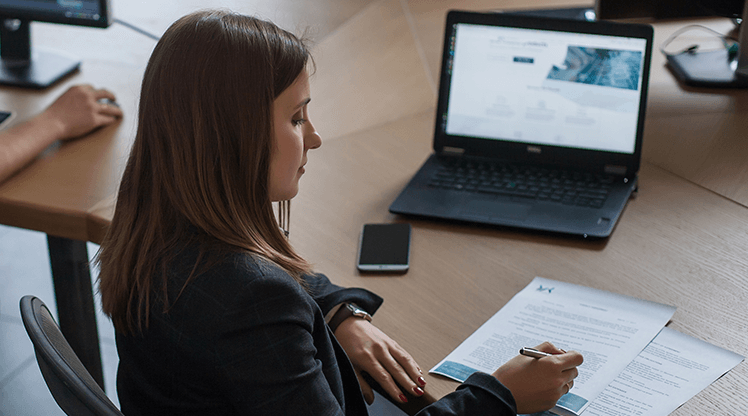 After reviewing the portfolio, we initiate an interview with the specialist, during which we estimate soft skills and talk about the previous experience of the specialist. Our purpose is detecting areas in which the candidate hasn't worked yet. After defining these areas, we ask an applicant to do a task that refers to these areas with a limited time set (normally 8-9 hours). In such a way, we can estimate the candidate's ability to work independently and solve problems.
During the interview, we also discuss theoretical knowledge of the Magento platform. The questions that are raised in the discussion often involve various areas of Magento expertise. Below, you can find some of our favorite questions.
Plugins:
1. Demonstrate how to design complex solutions using the plugin's life cycle.
2. How do multiple plugins interact, and how can their execution order be controlled?
3. How do you debug a plugin if it doesn't work?
4. Identify strengths and weaknesses of plugins.
5. What are the limitations of using plugins for customization? In which cases should plugins be avoided?
Cache:
1. Describe cache types and the tools used to manage caches.
2. How do you add dynamic content to pages served from the full page cache?
3. Describe how to operate with cache clearing.
4. How would you clean the cache? In which case would you refresh cache/flash cache storage?
5. Describe how to clear the cache programmatically. What mechanisms are available for clearing all or part of the cache?
Themes:
1. When would you create a new theme?
2. How do you define theme hierarchy for your project?
3. How do you identify which exact theme file is used in different situations? How can you override native files?
Layout and XML:
1. How do you use layout XML directives in your customizations?
2. Describe how to create a new layout XML file.
3. Describe how to pass variables from layout to block.
Products and products types:
1. How would you obtain a product of a specific type?
2. What tools (in general) does a product type model provide?
3. What additional functionality is available for each of the different product types?
Checkout customization:
1. Describe how to modify the price calculation process in the shopping cart.
2. Describe how to implement shopping cart rules.
3. Describe the difference in the behavior of various product types in the shopping cart.
Upon reviewing the results of the interview and test assignment, we make a decision about a job offer for a particular applicant. In case of successful hiring, we offer a trial period from two weeks and up to 90 days.
Final Thoughts
It's a challenging task to find someone appropriate to provide excellent Magento development services. However, the right person to collaborate with will become your trustworthy partner for years, so it's sensible to make an effort when searching for a good developer. We hope that now you've obtained a clear understanding of how to hire expert Magento developers! In the event that you have any questions – you're welcome to drop us a line. Good luck to you!
https://whidegroup.com/wp-content/uploads/magento-developer-small-2.webp
300
772
Anton Zhuk
https://whidegroup.com/wp-content/uploads/whidegroup_logo.png
Anton Zhuk
2019-06-11 09:00:39
2023-02-24 11:19:40
How to Hire a Magento Developer: Step-by-Step Guide to Make the Right Hiring Decision
How to Hire a Magento Developer: Step-by-Step Guide to Make the Right Hiring Decision