Being an open-source e-commerce solution, Magento requires a lot of activities from you to be managed properly and help you to reach the best results possible. You should not overlook such vital actions as Magento store management, various customizations, third-party integrations, support and maintenance, and so on.
In this article we consider the main elements affecting the price to run a Magento store, paying special attention to the cost of Magento support, exploring every little detail affecting the pricing to answer the question: how much does it cost to maintain an e-commerce website?
Elements Affecting the Price to Run a Magento Website
The question of price is critical when it comes to Magento website development, and thus it's crucial to have a clear picture of what awaits you. Below we discover the main components that you should take into account when understanding the costs to implement and run a Magento website. So, here are the aspects for your consideration to answer the question of how much does Magento 2 cost:
Hosting
We reckon you to focus on the two most popular hosting providers: A2 Hosting and SiteGround. They both charge around $12 per month, providing you with a reliable and robust solution to host your Magento website safely.
Pages development
Consider the development of the next e-commerce pages for your Magento website: home page, product page, category page, and checkout. On average, custom page development takes from 20 to 40 hours, while a developer's hourly rates vary from $50 to $200 per hour.
Website design
Here it all depends on whether you prefer to use a ready-made theme or implement a fully-custom design. On average, development of a custom design takes from 10 to 500 hours to be completed, while the web designer's hourly rate starts at $50.
Payments solutions integration
To date, the most popular e-commerce payment solutions are PayPal, Authorize.net, and Stripe – together they own over 75.6% of overall market share. All of them have no setup fees and charge 2.9% + $0.30 for successful transactions.
SEO & promotion
SEO promotion is one more aspect to pay attention to while composing an e-commerce website quotation. The reason is that SEO has become a vital component of the e-commerce business. It affects the findability across search engines, it improves user experience, and eventually, SEO perfectly works as a promotion of the website.
Support & maintenance
This element of the price to develop a Magento website merits particular attention, and we investigate it in detail below.
To learn more details about the costs to develop a website, we recommend you to study additional insights and sources.
Reasons to Support a Magento E-commerce Website
Magento is an extremely robust system that extends your e-commerce sales opportunities and demonstrates great performance. However, it needs to be constantly supported. Regular updates, fixing bugs, and adding new features are all essential actions to keep your website safe and sound.
There are usually two main reasons for website management: you want to improve something or you need to fix it. In this regard, Magento website maintenance and support services basically fall into two categories. The first one is extending the website's functionality, while the second is focused on the elimination of the website's problems and errors.
Improvement of a Magento website
If your online store is already on the market, that's a big win. However, times change, and the market is consistently driving forward. In order to stay competitive, you need to make sure your website is sharp, modern, and flexible for your customers. This success is regularly achieved through functionality upgrade and design.
You might want to add new features, like accelerated mobile pages technology, customer-centric marketing software, high-quality product videos, or even virtual try-on experience tools.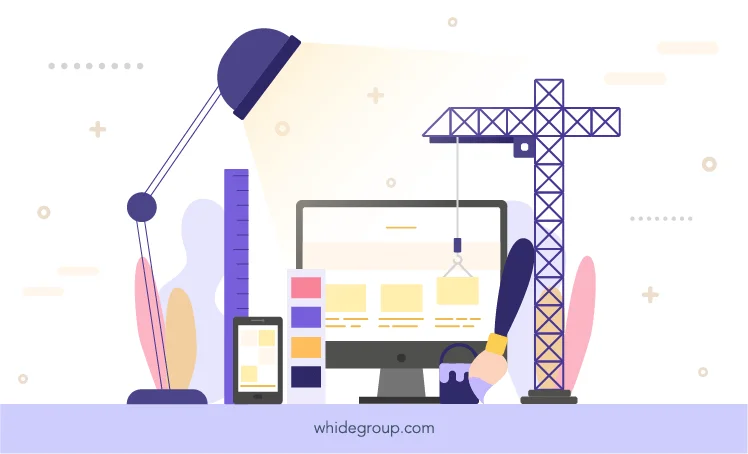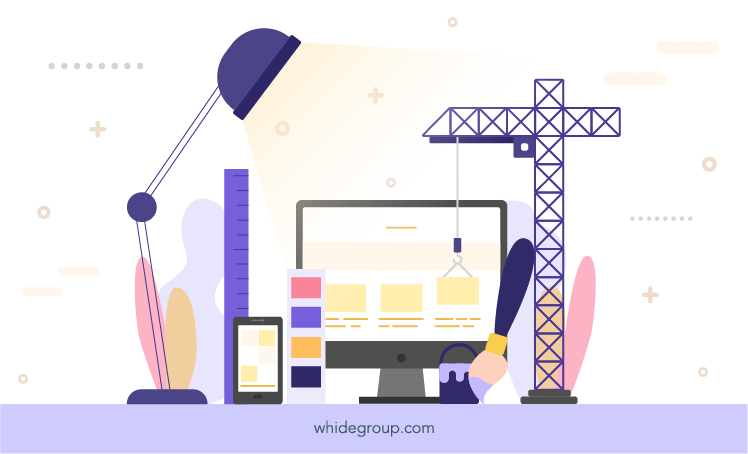 You will probably focus first on the aesthetics of your site, refreshing the website's look according to the latest trends in design. Right now, fashions like a light color scheme, dynamic content, custom fonts, animations, and a minimalistic background are on top.
While the design is usually the most interesting, the importance of keeping the website updated cannot be missed. It's not just about the Magento systems updates either. Technologies used for Magento such as Apache server, MySQL, Redis, and Varnish, should be of the latest supported versions to perform their functions quickly and correctly.
Magento website performance optimization
After launching your site, you may end up faced with minor, or even some major issues due to either human error, or unqualified work on your Magento store. Below we list common website problems that will negatively affect your website:
Slow page load time
Broken site navigation
Poor website responsiveness on mobile and tablet devices
Incompatibility with particular browsers
Broken links
Unclickable buttons
These issues are just the tip of the iceberg. They need to be fixed immediately because they reduce conversions and increase bounce rate. Customers are sensitive, and become easily disheartened by even the tiniest error, whether it's a slow checkout or empty categories, blurred images, or anything else. When faced with such a scenario, they will most likely simply leave your website without bothering to come back.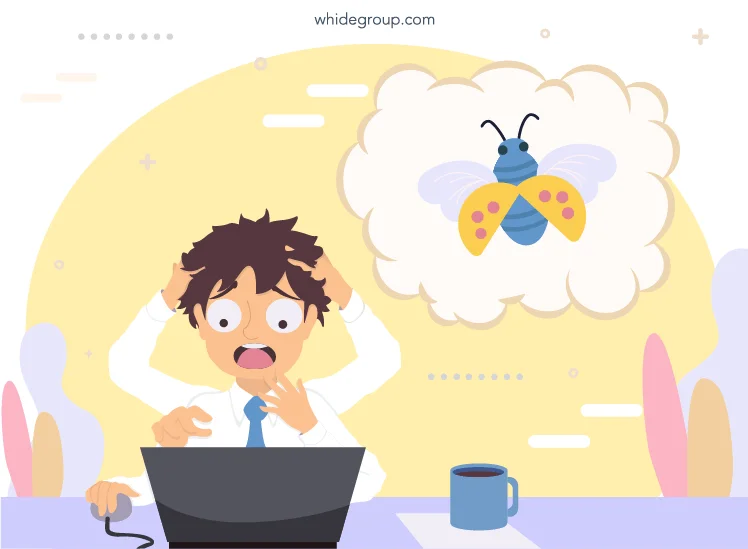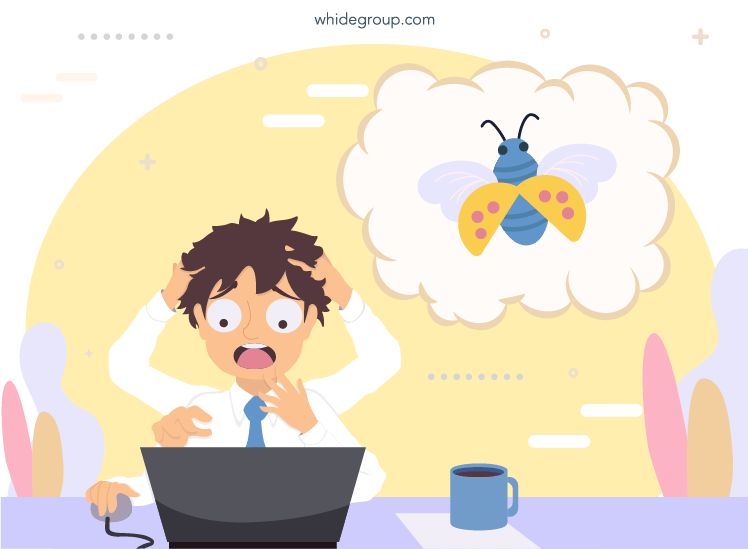 Statistics show that in 2017, bounce rates in different e-commerce industries varied from 46% to 65%. An ideal (yet realistic) bounce rate should be less than 25%. Website problems are one of the major factors that influence bounce rates. If you want to keep the percentage below 25%, you should hire an experienced Magento support and maintenance team to attend to any issues.
When your website runs smoothly and performs without a hitch, customer loyalty tends to reach its peak. That's as good a reason as any to consider having Magento tech support. Now, let's take a walk through the support and maintenance services you may need for your Magento website.
Magento 2 Support and Maintenance Services
Regular management of your Magento website is one of the essential factors that help you stay up-to-date. Here we give you a detailed overview of all the services that you may need in the future. To implement the services in the best way, you should turn to an e-commerce development company that will provide qualified Magento site maintenance and support.
The price of management in every agency depends on team experience, the company's expertise, their development approach, demand for the services, and the firm's location. Let's consider both the crucial and minor Magento e-commerce support services while taking our company's example.
Updating a Magento website
Like any complicated system, the Magento CMS requires constant innovations to keep pace with the times and technologies. The 2.3.1 Magento version has been released with a bulk of improvements: Progressive Web Apps Studio, updates of automated dependency, enhanced security and inventory management workflow, improvement of B2C and B2B performance, and more.
However, due to the complexity of the Magento system, you can't update it in one easy click. Magento versions – 2.0, 2.1, 2.2, and 2.3 – are developing simultaneously and have both minor and major differences inside. With this in mind, users can't reasonably expect that after an update, for instance, from 2.1 to 2.3, the website will be absolutely bug-free. While frustrating, glitches happen because website extensions, logic, and functionality are initially configured for the 2.1 version. Further, if any third-party providers don't support the new Magento version yet, you will also face incompatibility between the Magento code and those modules' codes. This is why you need to have a development team at hand.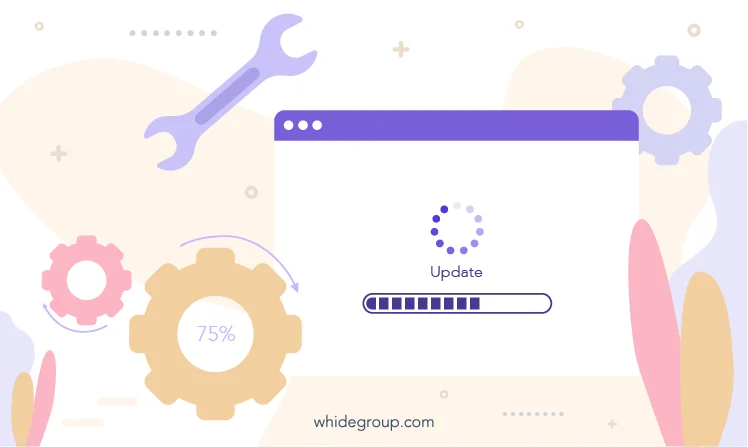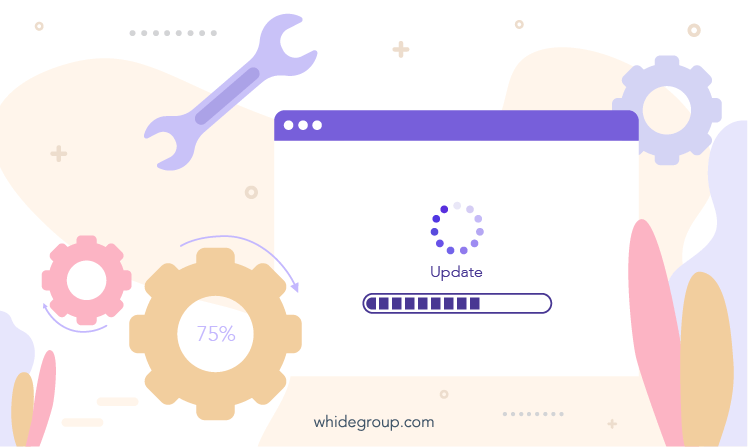 Furthermore, your website likely has different third-party technologies, modules, and software such as RequireJS framework, JavaScript Libraries, product management tools, extensions, and others. These also need to be updated regularly to operate at full capacity.
Here is an example
For instance, we have recently updated the Algolia search service. The new version includes enhanced SEO work, analytics overview, and a landing page builder. However, the update wasn't as painless as initially expected. We faced problems with filtration as the names of categories and brands disappeared, and the structure of the block was broken. Due to a bit of customization on the previous Algolia version, the new one couldn't update automatically. However, the team found the incompatibility issues and within 3-4 hours, fixed the problem.
All of the above-mentioned updates are released every 3-5 months, with a wealth of improvements and fixes. The updates installation is the same complicated process as the initial integration and technology tuning. For example, after updating modules or tools related to functionality, you may notice that they become incompatible with the website's logic, or other extensions, or break the work of existing functionality. A better option? Hire Magento developers. They make updates quick and smooth.
Magento emergency support
Drawing on our experience, we can surely say that Magento support services are crucial in unexpected situations, such as website hacking, error messages, a disconnection with the site, or a cyberattack, down to simply needing to make immediate changes, errors after the module installation, and more. An immediate, real-time response can not only save a significant amount of your money but also increase your store's credibility with the customer.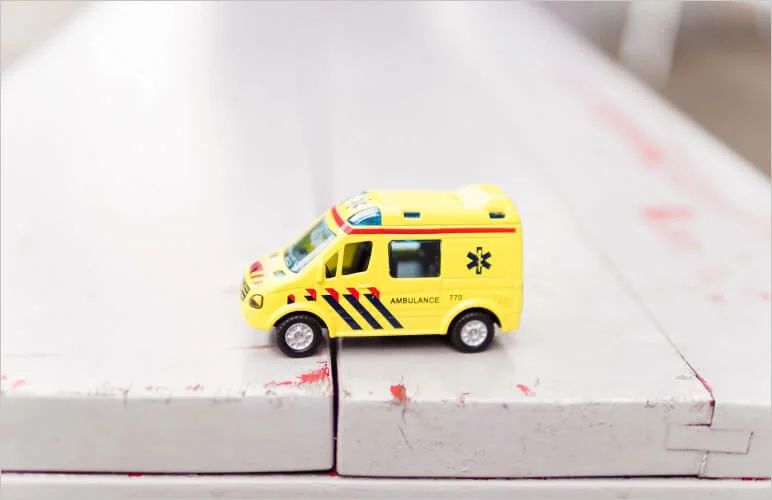 One of the most common issues is server overload. Obviously, your website has some limitations regarding the number of visitors it can maintain at one time without trouble. Before launching, it is normal to perform a stress test to figure out how your website will behave with a certain number of simultaneous visitors. However, if your business is doing well, or perhaps you are running an advertising campaign to attract more customers to your brand, you'll want to make sure your website is prepared.
One of our Danish clients found themselves in a precarious situation, after asking a famous local blogger to promote their brand on Instagram. This action was extremely successful for advertising, but not for the website itself – thousands of visitors heaved onto the website, and it was completely killed. As this occurred, urgent help was needed. The website owner expected to increase sales, but the result ended up being the opposite. Our developers immediately fixed this issue and brought the website to life again. Our quick response helped the client restore the sales process so that their advertising effort wasn't in vain.
Website backup
Anything that can go wrong, will go wrongMurphy's law
No matter how reliable and secure your website is, you need to regularly back up your files, database, and changes you/your admin make to avoid unexpected failures. What do backups save your store from?
Human errors
Server malfunctions
Website crashes after unsuccessful modifications to the website and system logic
Problems during updates of extensions, technologies, CMS
Malware attacks
Infrastructure crashes, etc.
There are often problems that surface when you update the Magento platform. The default system configuration of one version is slightly different from the higher version. Further, you may face issues with website performance after the update, as experienced recently by one of our clients, when they went from 2.2.6 to 2.3.0. The configuration of the Magento default theme in 2.2.X has been modified in 2.3.X. It caused a change in image size, which, as a result, saw images in categories disappear on the updated website. To fix the issues, we had to first move backward and restore the 2.2.6 version. Fortuitously, we didn't lose any bit of data since both customer and orders databases were backed up daily.
While we're on the subject, how often and where should the team run backups? In addition to the automatic daily/weekly backup of orders and customer data, there are also copies that developers make before and during the changes in the front-end and back-end. Depending on the stage of your website development, the team makes and stores backups on the server or on our PC. We also advise you to make monthly backups on your local PC or external drive and an off-site copy that is kept on the cloud.
New feature development
Naturally, along with website updates and regular backups, 93% of our clients want to extend the functionality of their store. It can be an implementation of product videos on the homepage or a change of the existing website layout to get more clicks. Clients also tend to want to integrate custom payment gateways to decrease the percentage of shopping cart abandonment.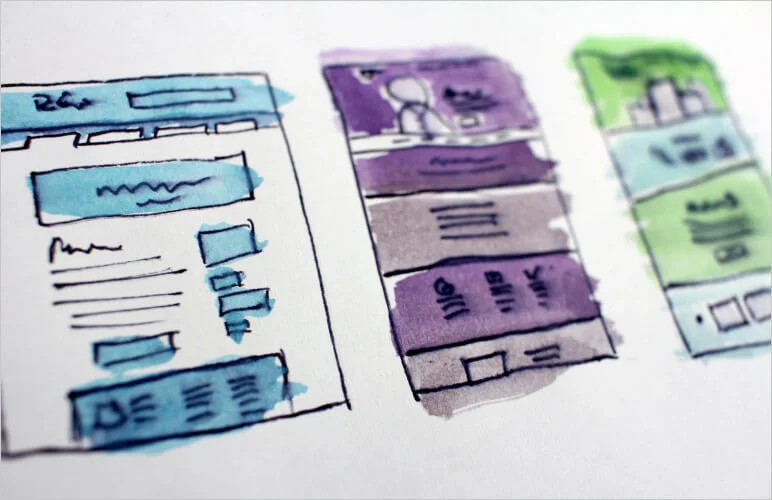 Related to these types of support services, we would be remiss if we didn't mention custom module implementation. In the event you can't find the right tool with the necessary functionality, we can develop it and successfully integrate it into the website logic. Since Whidegroup was founded, we have developed 6 custom modules and more than 35 custom features.
One of our early creations was an extension we made a few years ago for an electronics store for wholesale buyers. The tool allows users to add a huge amount of items to the shopping cart in one click. How does it work? When customers know the Stock Keeping Unit (SKU) of the specific items, they load an XML file from the page, fill it in, and upload it back to the website. After that, their order is automatically added to the system and the client's cart. Voila: the order is formed easily and quickly.
Another example is the integration of multiple extensions into one website. Our team implemented Google Tag Manager to control all Google tags with the help of a single tool: the m2ePro extension that allows you to sell on eBay and Amazon, thus boosting your sales channels; and the Criterio OneTag that helps to track and collect user browsing history. We also added a cookie extension to follow and analyze the user's journey through the website.
Magento performance support
It's not surprising that when your online store operates slowly, you lose potential customers and consequently profit. The recommended site load is no more than 3 sec. Even a one-second delay means that conversions on an online store can drop by 7%.
What sorts of things can affect website speed? It's usually down to things like heavy extensions, low response time, JavaScript errors, code incompatibility, the integration of many payment systems on the checkout page, absence of a content distribution network (CDN), or avoiding the usage of the cache. Such problems require an immediate and painless solution, for example:
minimization of JavaScript and CSS files
optimization of the image size and format
usage of Full Page Cache technology
optimization of your website database
minification of code
decrease in the number of custom fonts, and more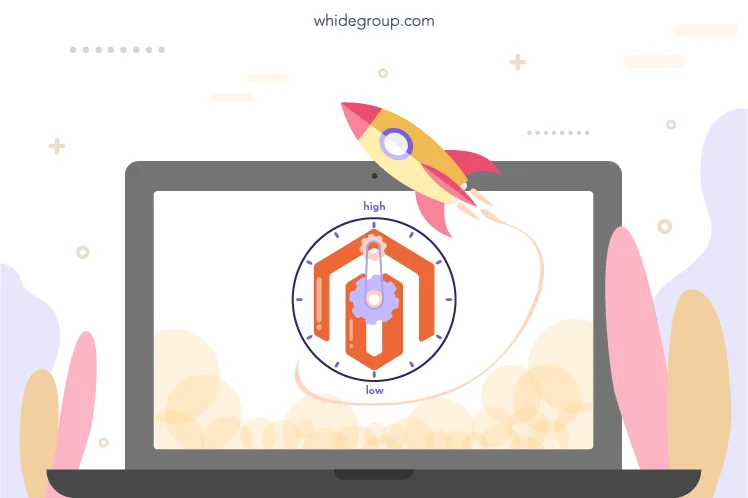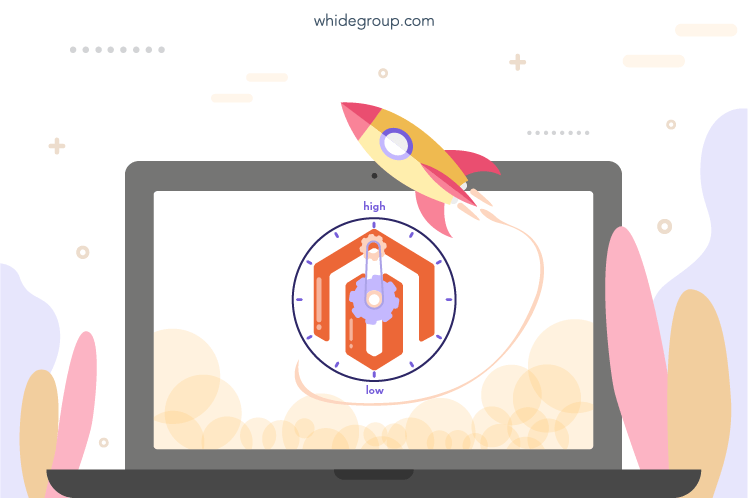 Let's take a look at one such case we have solved recently. GTmetrix evaluated the performance of the website in question at an "F". The reasons for these low results were due to front-end errors that influenced the way images were displayed on the screen, and incorrect image size. In response, our team optimized images on the product pages, in the menu, and the categories. We also reduced the number of displayed pictures for identical goods, for example, products that were simply available in different quantities, to one product image instead of two. The result? The website loading time fell by 4 seconds! The page speed score has increased 4.6 times over.
Bug fixing
20% of customers halt their journey at checkout and abandon the site when an error or crash occurs. However, it may be that in addition to the checkout page, you can also find a lot of bugs on the homepage, categories, product page, or blog. Among such glitches are rapidly disappearing messages, broken images on mobile versions, interrupted server requests, broken page layout, or incompatibility with a particular browser. Moreover, there may even be some little bugs that you just didn't notice right after launching the store.
Your customers can report errors to your customer experience service team via e-mail or phone. For your store to perform properly and entice customers, you need to quickly fix errors. You should have a team of experts at hand who will maintain your Magento website for the duration of its lifetime. With the help of different tools and thorough manual analysis and testing, our developers and project managers will suss out any errors and debug them.
Website audit
If you want to stand out over your competitors, rank high in Google, revamp your website performance, or enhance the Magento store functionality, your first step should be a website audit. The process means a comprehensive analysis of all the factors that influence your site's conversions and search visibility.
We provide 3 types of website audits:
1. Technology audit
2. Design audit
3. Infrastructure audit
Technology audit
We search for any website weaknesses, code problems, and functionality that needs to be redone or improved. Our analysts also examine the speed and navigation, look for issues with the catalog and checkout, note the website responsiveness, and more.
Design audit
Our designers analyze branding elements such as the website's look, color scheme, fonts, navigation, layout of the blocks, and page elements. After that, they give recommendations on how to further improve on your website from an aesthetics perspective. If it is necessary, we will evaluate your competitors' stores to look for their potential benefits in design and UX, and then use it to your advantage.
Infrastructure audit
At this stage, our development team analyzes all elements of your infrastructure: data center hardware, internet resources, storage components, etc. Here we search for weak points that can cause crashes, decrease website productivity, and influence site security.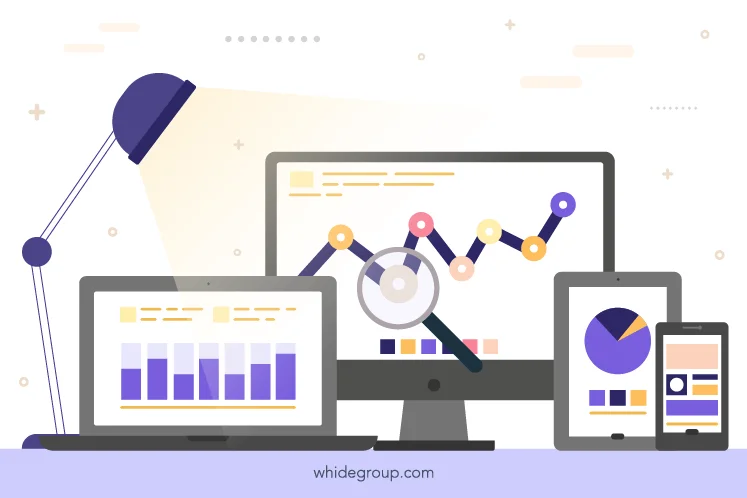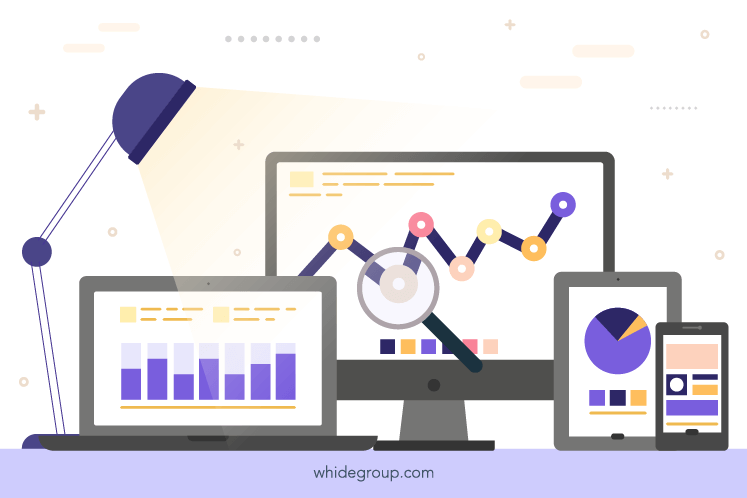 What benefits does an audit give you? The website audit helps determine issues like errors, low-performance pages, reasons for low website responsiveness, code problems, etc., that need to be fixed and optimized, or require some other kind of attention. The expectation is that afterward, your e-commerce business's rankings will be higher on the search engines.
As you can see, website support services are provided in different cases. The services aim to help your website stay up-to-date and work more accurately, therefore, delivering more profit. You may see a need only in particular support activities and start planning the budget according to your requirements. Below, we'll discover the Magento cost issue in detail.
How Do You Plan Your Budget for Magento Support?
When you've planned for e-commerce website management, you need to calculate your potential spending. To avoid surprises, we advise building a list of all expenses that you may have after launching the website. By having a well-designed financial plan, you can better control your cash flow. And to make your life easier, we've prepared a review of all possible support costs. It will help you plan your expenses for Magento support services.
Magento Commerce vs Magento Open Source support costs
Because it is a free edition, Magento Open Source has more limited functionality out-of-the-box than Magento Commerce Edition. The paid edition, on the other hand, has some exclusive built-in features, for example, full management of URLs, gift cards, additional payment options, B2B functionality, order tracking feature, and much more.
It's noteworthy that Magento Commerce offers Magento 2 support services. When you use Magento Commerce Edition, you can request Magento Technical Support experts who solve your technical problems and provide remote support.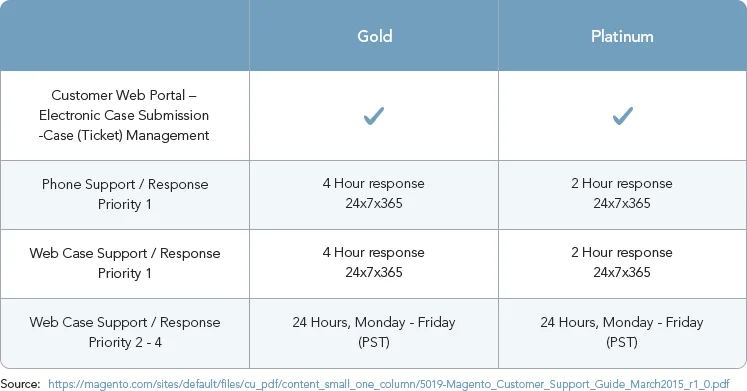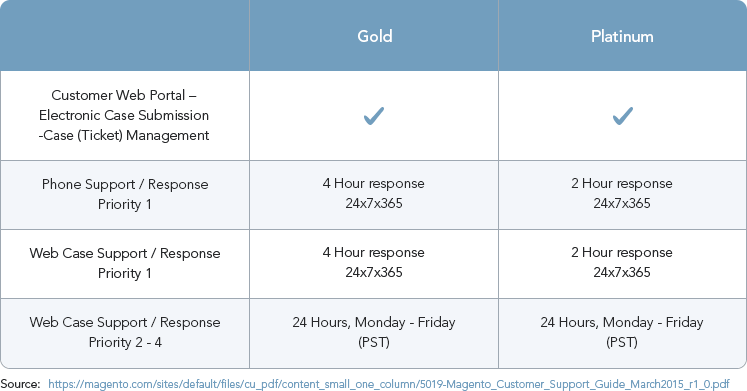 Magento support and maintenance services for the Commerce Edition are expensive. So, the main question is how much does Magento Commerce cost? Well, there are two support plans for business owners – Gold and Platinum. Gold Support will cost you from $22,000 to $125,000 a year. Platinum Support includes the service of a response within 2 hours of your request, but at a cost of 20% higher than Gold.
Magento Open Source doesn't provide system support services, so no Magento support pricing available here. This is why, when it comes to uncovering bugs or more crucial problems on your website, it is important to consider hiring an e-commerce development company or an outsourced web developer. They will provide you with comprehensive Magento technical support services, fix the bugs and solve your woes.
Added value costs
You can't help but spend money on improving website functionality. A useful and well-designed website builds a strong link between you and your shoppers. Value costs also include code and logic enhancements, updates, small design improvements, and more.
Operational costs
These are the costs for polishing your website to make it perform adequately. Security, online store management, testing, Magento website hosting, and support all fall into operational Magento costs.
Unplanned costs
When something goes wrong in digital business, you should be ready to spend money to fix it. The expenditures for urgent support for Magento are usually related to operational issues, but you still need to be financially prepared.
When running an e-commerce website, you will sooner or later have a deal with all the above-mentioned spending. Fortunately, we know some ways for you to significantly reduce them without any loss of website productivity!
How to Minimize the Cost of Magento Support and Maintenance?
Below, we look at two main approaches that help you reduce the cost of maintaining a website.
Determine avoidable costs
If you are still considering building a Magento store, we recommend thorough consideration about all development and business aspects that will require expenses. Thus, you will be able to predict and optimize your Magento website cost.
Hosting
Analyze several potential hosting services to determine the best one for your Magento store. Most monthly hosting services start at $1. The choice of hosting depends on the website complexity, such as the volume of goods, and how much traffic you initially expect to get. You'll also want to look at testimonials, reviews, and the popularity of the hosting server. For a small and medium-sized e-commerce business, we advise using a managed service or cloud virtual private server.
Magento
We covered the differences between Magento Open Source and Magento Commerce Edition, already and we think the best solution for small and medium business owners is to select Open Source. This saves money. Although Commerce Edition has its own advantages, it's not necessary to achieve high results. You can further compensate for its functionality by using extensions.
Design
Here you've got three options: you can buy a ready-made theme with some awesome features, hire a designer to make a custom breathtaking design, or apply a theme template. You just need to customize it. The last option is usually an optimal solution for a new store.
Extensions
Magento, Inc. offers a lot of free extensions as well as paid ones. When choosing tools, carefully examine their requirements and define their compatibility with your website functionality, and check whether they have lifetime support. We also advise emailing the extensions' developers to ask any questions about the compatibility of the module with your website technologies. Such preventive measures can help you avoid wasting time and money on fixing errors, doing customization, and making functionality improvements in the event of failures.
Functionality
To open a cost-effective Magento store, you don't need to have large functionality with complex logic. There is no need to build a pyramid of scripts and code. When you're just starting out, it's enough to create a website with basic functionality to generate revenue. Plus, you'll have another huge advantage: websites with a small number of additional features perform faster.
Hire an outsourcing company
Without experience in Magento development, you will find it difficult to manage the site on your own. Since hiring an in-house team for Magento development and maintenance often costs a fortune, outsourcing development is much more cost-effective. In the US, the services of IT specialists usually cost $75-$125/hour, in the UK – from $99 per hour, in Western Europe – from $51 per hour, in Eastern Europe – from $45 per hour.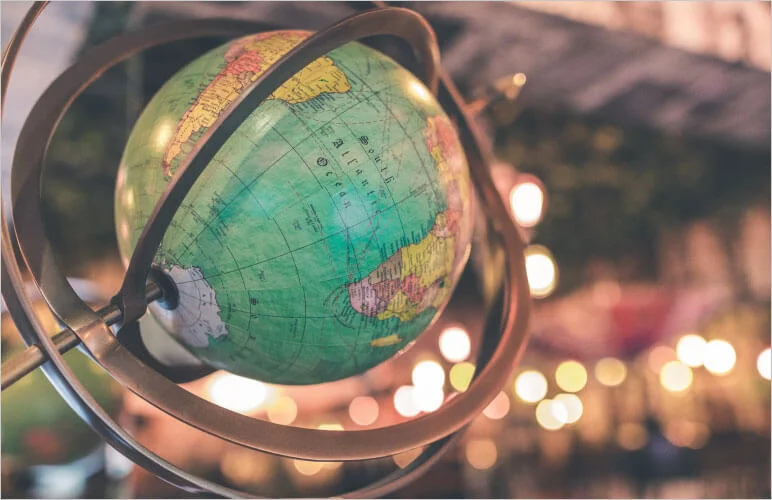 Skilled in website management, outsourcing companies will keep your e-commerce business on its toes!
How do E-commerce Teams Estimate Magento Support Costs?
When you clearly know your wishes and requirements and have a financial plan, you can come to an e-commerce development company for support and maintenance services. Most companies pursue a similar strategy in the Magento website support cost estimation. Let's examine the process based on our example.
A project manager will help you define the support activities which your website needs and how long it may take if you also need development. A sales manager will estimate the cost, taking things like services and the amount of time the support will take into account.
Whether you need just a bit of debugging and support or comprehensive maintenance from time to time, we will find a custom solution suitable for you. You can also choose a particular Magento support service package if the services listed there meet your requirements. Plus, the packages have fixed hours and prices, which will help with easy budget management.
Magento Support and Maintenance Packages
Let's review what is included in monthly website management cost or support packages. Every e-commerce development company offers its own Magento support packages. Therefore, pricing, hours that developers will spend according to the agreement, and the list of services in the package are all different. Here is what our Magento support packages look like: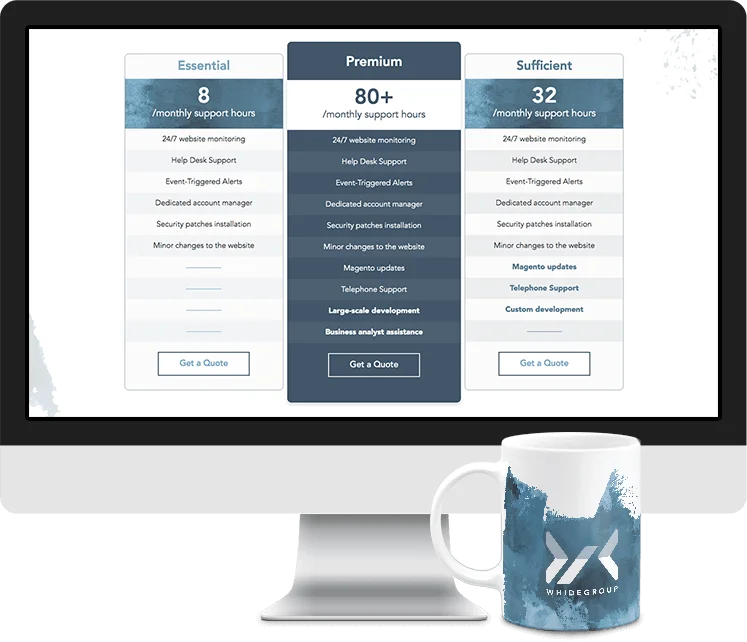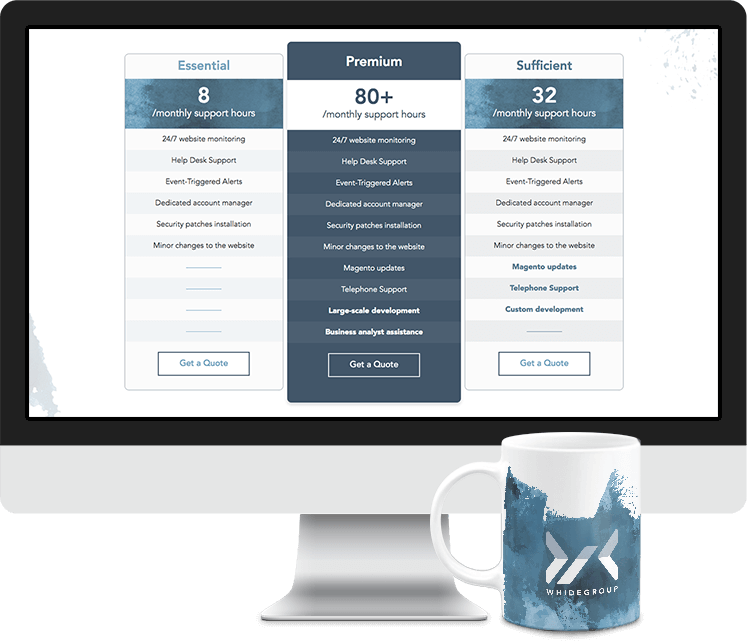 Essential support package
The first package includes minimum support services for your website and server, such as server monitoring, and implementing security updates. It also includes minimum changes on the front-end: content, fonts, main image, etc. The aim of this package is to polish the operating site that already sells, profits, and requires no custom development.
Sufficient support package
This second package includes every service that you get with the basic package but also has Magento updates and some custom developments. Approximately 12-16 hours of the offered time is spent for Magento's ongoing support and maintenance. The remaining time is given for the development of simple landing pages, a slight pick-me-up of the design, code audit, Magento admin support, backup configuration, and other services.
Premium support package
The third package is advanced. In addition to Magento website support and maintenance services, you also get monthly business analysis assistance, large-scale development, more support hours, consistent performance monitoring, new page development, regular implementations of extensions or modules, support of complex systems, and more. If you've got a large Magento 2 store with many extensions and complicated functionality that require constant maintenance and updates, we recommend this type of Magento support package.
Custom support package
It may be that you require services that are not part of the package. No problem! To meet your needs, we can customize any support package that will include the standard package along with any services you need. For instance, you want to choose a basic package, but you also need a bit of custom development or extension integrations? The cost of the additional services will be simply added to the package.
It is important to keep in mind that regardless of having a support package in place, as well as maintenance services, and, of course, fixed hours, you may still receive a Magento e-commerce pricing higher than expected. At Whidegroup, we strive for transparency so you'll always know what to expect. However, that is not always the case for every development firm.
The Hidden Cost Checklist
We've prepared a list of questions you should ask the company's sales manager before making an agreement.
1. How do you form the project quote?
2. How much does the infrastructure cost? What about additional costs?
3. Who is in charge of infrastructure management?
4. What are the ways to keep my data safe and secure?
5. Who should I call in case of unforeseen circumstances with the website?
6. Who will do the maintenance and/or support of my Magento website? What is their experience like?
7. How experienced is your development team?
8. What warranties can you (the development company) provide me? How long do they last?
9. What happens after the warranty ends?
10. Are the costs for improvements and updates included in the price?
11. How much are crucial Magento 2 upgrades?
12. Do you offer a service-level agreement (SLA)?

Final Thoughts

Summing up the point of the article, we hold the view that Magento development maintenance support is not only necessary, it's a vital process. You have to invest in your Magento website support to provide high-quality service to customers. No matter what type of support service you need, the outcome will be a win because they are all aimed to make your Magento website lucrative. Who doesn't want more money in the bank?

When you stay in the dark about how much does Magento e-commerce cost and avoid Magento maintenance support service, be ready for your e-commerce business to falter, as it won't be able to compete on the market. If you aren't willing to invest in a stable website, your e-commerce revenue will slow. We know business owners constantly have to consider the question of efficiency and income, but a well-performing website makes more money than it takes for good management.

Above we considered how much does a Magento website cost and all the expenses that you may have in the future. We also highlighted some tips on how to minimize Magento e-commerce website costs for Magento 2.0 support and maintenance. However, our professional sales and project managers will always advise you on the best solution at the best price. At Whidegroup, we always stay on the client's side. If you're looking for reliable and straightforward Magento maintenance and support services for your website, don't hesitate to get in touch with us.
https://whidegroup.com/wp-content/uploads/magento-2-cost-small.png
300
772
Anton Zhuk
https://whidegroup.com/wp-content/uploads/whidegroup_logo.png
Anton Zhuk
2020-06-14 13:07:44
2021-02-25 14:24:30
How Much Does Magento Cost: Price for Planning, Design, Development, and Magento Website Maintenance
How Much Does Magento Cost: Price for Planning, Design, Development, and Magento Website Maintenance