Although the Magento 2 release took place in 2015, more than 245,000 e-commerce websites are still using the outdated version of the platform. It's no secret that Magento 2 migration is more than just a whim. It's an inevitable necessity – one which will soon affect every e-commerce business that is currently based on Magento 1. The issue is that in less than a year – June 2020 – Magento will officially abandon support and will additionally stop updating the Magento 1 platform. What does that mean for current users? No more platform or extensions updates, and no more security patches. This alone puts a target on both your own website security and even the security of your customers' personal data.
Magento 1 based e-commerce business owners, including many of our clients, already know that Magento migration is a complicated process that requires additional expenses and time. However, despite the effort it will take, it's time to start planning and implementing your online store migration process…the sooner, the better!
What risks follow the migration process and what might one expect after the migration is completed? Of course, these are the main issues that concern e-commerce business owners when it comes to migrating their shops.
We're hoping to allay any doubts or concerns you have about this process and we hope this article will help you in the decision making. Today, we'll get into the Magento 2 pros and cons, covering answers to the following questions:
What is the difference between Magento 1 and Magento 2?
What are the migration pros and what e-commerce businesses should expect after the migration to Magento 2?
Benefits awaiting businesses after upgrading the platform
What difficulties accompany the migration process, and how they can be avoided?
Magento 2 Advantages or Why Migration Is a Good Idea
Every e-commerce business has its own reasons to use any platform, as well as for making the switch between them. Everything depends on the specific needs of the business and its plans for the future. However, Magento 2 offers several considerable changes in functionality. Thus merchants get overall performance improvements, meant to scale every business regardless of its size and industry. Here are some basic insights to give you an impression of the key difference between Magento 1 and Magento 2.
#1 Improved performance and scalability
Website speed is the most dramatic difference you can notice when comparing Magento 1 vs Magento 2 performance. The changes in Magento 2 affect the ways the platform interacts with servers and browsers. The reduced amount of requests helps to increase page speed significantly.
Want to keep your store optimized?

The performance of an online store is the most important factor influencing a conversion rate. If your online store is too slow, the abandoned cart rate will increase. Luckily, Magento 2 is able to process 40% more orders per hour. As for adding products to the cart, this process is 70% faster now. At the same time, the average Magento 2 website loads twice as fast as Magento 1 does. So, it's obvious who's a clear winner in Magento 2 vs Magento 1 performance stand-off.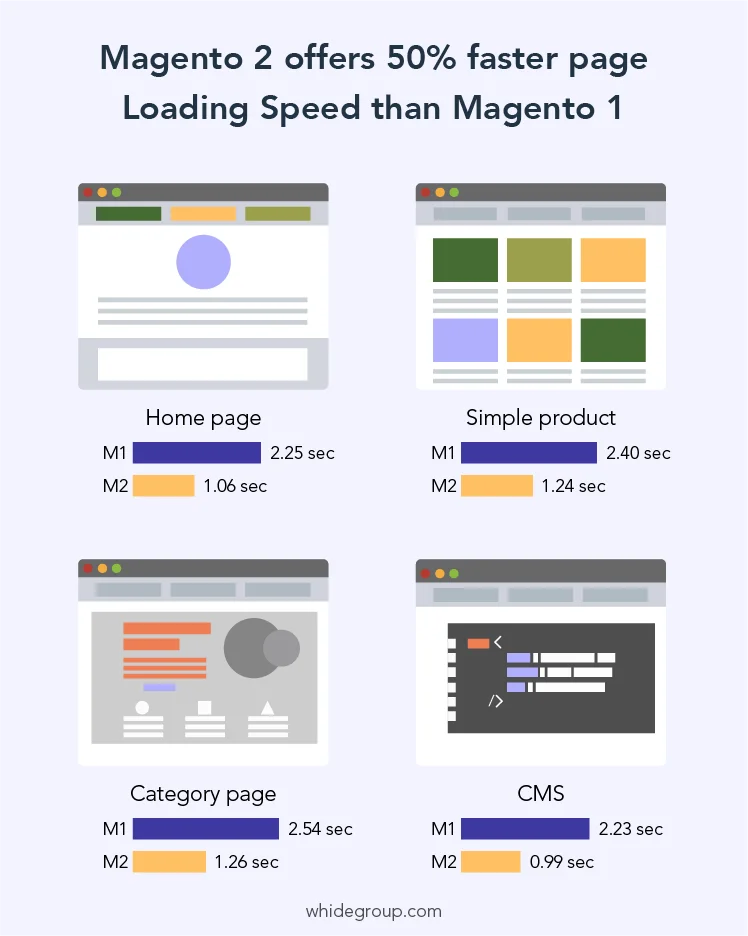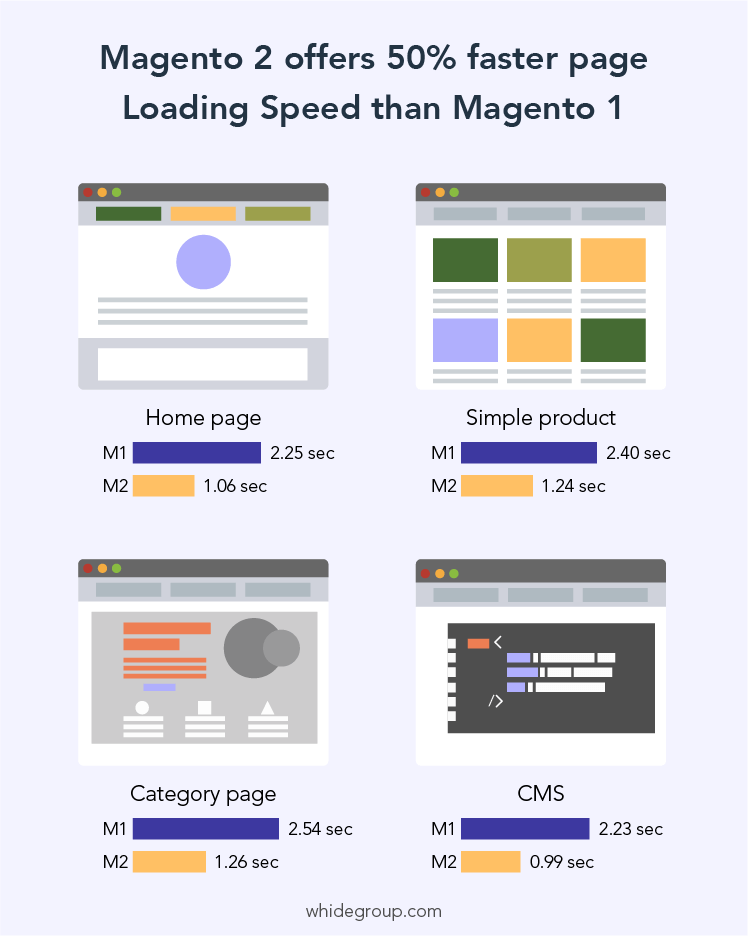 With regard to scalability, Magento 2 is a perfect fit for both small companies that are just starting their business and enterprises. The scalable architecture of the platform allows unlimited expansion of functionality, as your growing e-commerce business requires it.
Still have doubts? Here's a quote from a store managers who have already done this move:
Our company moved to Magento 2. We were very comfortable with Magento 1, knew the opportunities and limitations, so we decided on sticking with the same platform. It was a big migration, but we had a ton of moving parts, 3rd party systems, and customization requirements, we needed a platform that could handle it all. These things can't be done with other platforms like Shopify, BigCommerce or WooCommerce. And the only other option was full custom. So while expensive, the move to Magento 2 was a smart one. It is able to handle our business needs and helps us succeed online.Celeste Huffman, Rogers & Hollands Marketing Team
#2 Improved checkout process
One more difference between Magento 1 and 2 is checkout. The reworked checkout process helps to increase the conversion rate and reduce the bounce rate. When comparing Magento 1 vs 2, you can see the Magento 2 checkout consists of only two steps and includes several new features. Namely:
Fast checkout for unregistered users
Asking registered customers to login
On the checkout page, users can see their shopping list with images of the products and a brief description
After filling in all the needed information on the checkout page, the shipping cost is automatically loaded and included in the total bill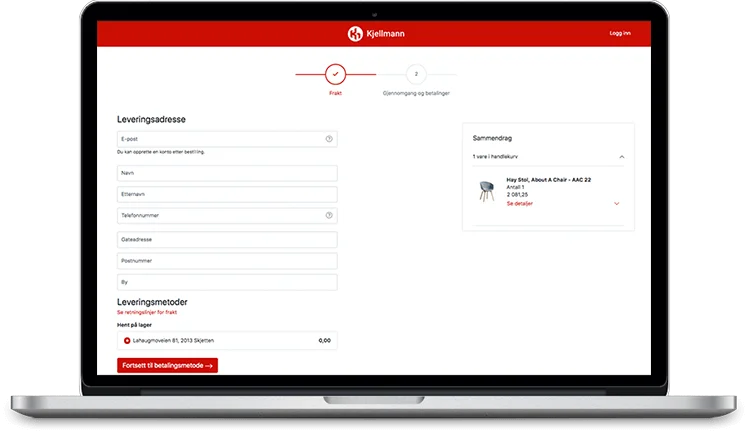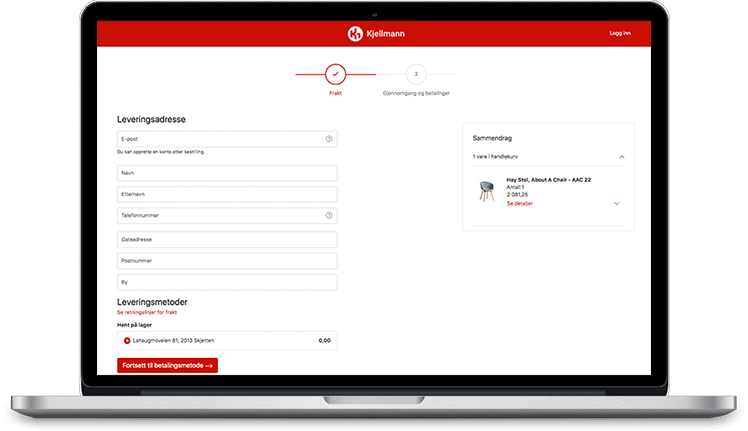 #3 Better device responsiveness
Today about 40% of online customers shop using mobile devices. If you want to keep up with modern trends, then your online store must be device-friendly. Unlike Magento 1, all Magento 2 themes and templates have adaptive design. In addition to the 50% faster page loading speed, Magento 2 has an advanced product search. It helps mobile users to find the right product fast and without any problem.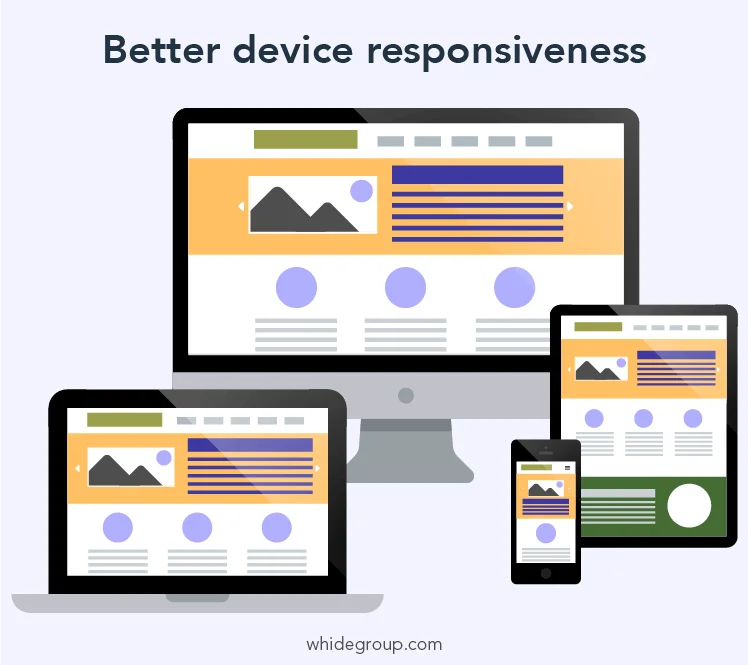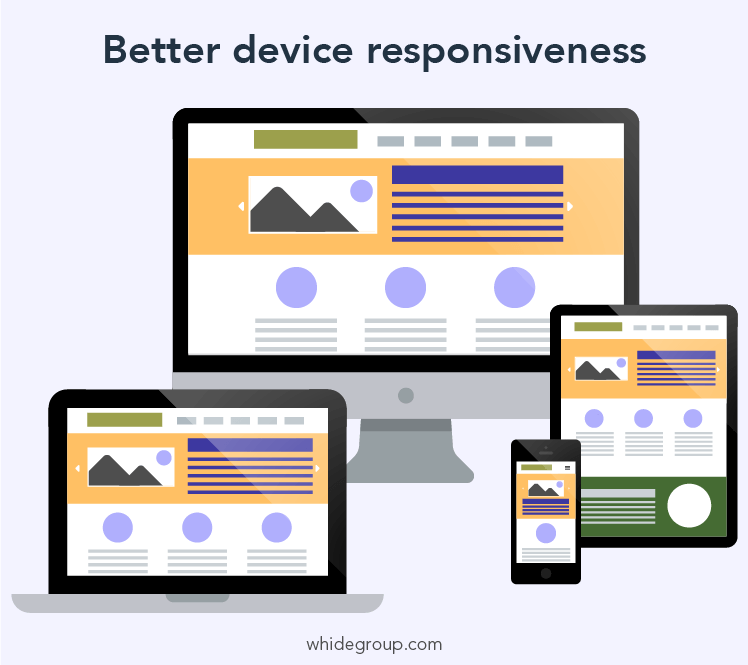 #4 A lot of improved third-party extensions
All the necessary extensions with the most useful functionality have long been remastered to meet Magento 2 requirements. Today, the biggest extension marketplace offers more than 3,000 third-party integrations, designed for further enhancement of platform performance and functionality according to business needs.
For Magento 2, there are also hundreds of paid and free extensions. However, due to the particularities of the platform and the logic of these extensions, their installation and subsequent updates are, in most cases, too complicated for an average user. This means you have to either gain some technical skills to successfully operate the additional functionality of your online store by yourself, or find a reliable Magento 2 developer to support your website.
#5 Advanced reporting
For your business strategy to be truly effective, you need to track the most important e-commerce business metrics. So, another critical Magento 2 feature is easy access to the more than 20 advanced reports on the profitability of your online store from the website's admin panel. Thanks to these reports, you will get the most relevant real-time data on all orders, products, and customers.
With the help of the dashboard, you can get the following information in one place:
Entire online store sales
Recent orders
Most viewed products
Top search queries
Average order amount
New customers, etc.
#6 More intuitive admin panel
For more productive content manager and administrator work as well as for convenient processing of incoming orders and other internal processes, the developers of Magento 2 created an entirely new admin panel. Its main advantages include:
Fully updated admin panel interface
Admins can modify the lists of columns in the database, their positions, and the list of filters
Product images have been added to the product listings
Improved product search
Enhanced data import features
New SEO and marketing tools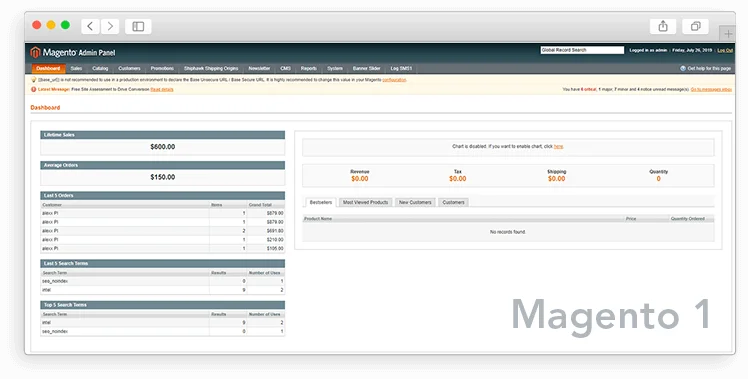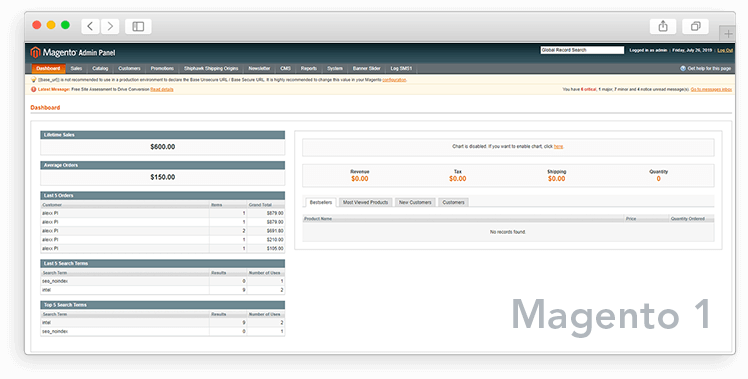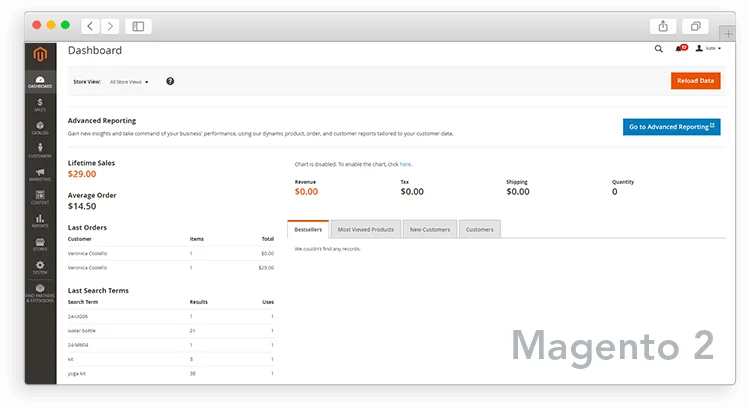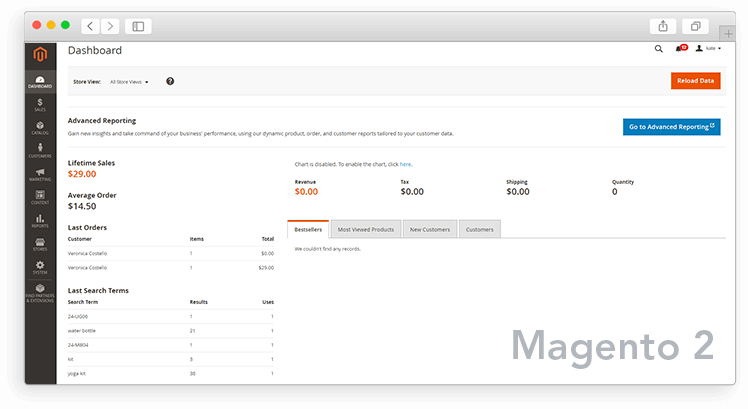 #7 Enhanced security
Choosing between Magento 1 and Magento 2, you should give highest priority to the security issue. For your e-commerce business to be successful, you must guarantee your customers security when it comes to their personal data. As we have already hinted, starting from June 2020, for e-commerce stores still based on Magento 1, this won't be possible due to termination of support and security patch updates.
However, even if we don't take this fact into account, Magento 2 guarantees a much higher level of security. New password hashing algorithms alone are enough to be assured that your customers' personal data is protected much more efficiently. With it your online store can enjoy more security from external attacks.
#8 More vital features out-of-the-box
Magento 1 required the integration of numerous third-party extensions. It served for performance improvements, image optimization, and for integrating other necessary functionality with online stores. All this resulted in additional costs spent on the purchase of extensions and hiring developers.
Such vital features like Varnish Cache, Full Page Cache, and image compression capabilities, are now available in Magento out-of-the-box. This has never happened before, neither in Magento 1 nor in any other popular CMS.
Magento 2 Disadvantages or How to Migrate a Magento Website Painlessly
Contrary to what is generally thought among e-commerce business owners, migration to Magento 2 does not cause any glitches. The only thing that is crucial and can be a bit challenging is hiring developers qualified enough for a flawless Magento 2 migration.
Next, we will focus on the points that need to be considered before the start of the migration. Proper preparation for the process and quality implementation of each stage of migration are the key requirements for a smooth upgrade of the platform without any downtime or loss of loyal customers.
#1 Choose the right time
You might wonder how it is possible to choose the right time to put a hold on your online store. Luckily, every online store has both high and low seasons, which makes the decision a bit easier. To choose the right time, take a look through the analytics report. There you will see summaries on the number of sales in a given month. To make it clearer, consider Black Friday or Cyber Monday. Would it be prudent to plan the data migration for this weekend? Absolutely not! Best to be prepared in advance!
Although sometimes migration can run without a hitch, you should always carefully plan each stage in conjunction with your developers. You need to make sure that none of the critical migration stages coincide with the periods of the highest customer activity.
#2 Consider a change of hosting
If you wish, you can consider adding another step to the migration process – namely, changing the web hosting. Indeed, it results in some extra costs for the hosting purchase and an extra couple of hours of work by your developer. However, increased productivity, performance, security, improved support of your e-commerce store, and the many other Magento 1 vs Magento 2 differences guaranteed by a hosting provider specializing in Magento are worth the splurge.
#3 Ensure that your data is safe
Data migration is one of the crucial stages of Magento-based store migration. This process includes the transfer of essential data, like product descriptions and prices, customer and order info, and so on. The most common problem faced during the migration process is a partial or total loss of data.
As for small online stores with a couple hundred goods, even under the worst possible circumstances, the product catalog can be manually refilled. However, for e-commerce stores selling tens or hundreds of thousands of products, restoration of the lost data is an inconceivable task.
To avoid these consequences when migrating data, it is important to search for reliable Magento development services provided by developers with relevant experience. Experienced professionals will decide which tools to use to guarantee painless data migration. They might use a ready-made tool or develop a new one which will fit your online store best.
#4 Save time and money
Another reason why e-commerce business owners do not want to migrate from Magento 1 is the "high" cost of the migration services and prohibitively long process. Yes, it does in fact take some time and require some expenses. However, it's not possible to postpone the migration further. The end of the Magento 1 life has already come several months ago.
So what?
The demand for Magento migration services has grown exponentially. Well, those who prefer to wait until the last moment now have to choose between two options. They will either have to pay a tidy sum for the work of a highly qualified Magento developer or hire questionable professionals who promise they know how to migrate a Magento store in a couple of weeks for a ridiculously small price. We hope you understand that the second option is not really an option.
It is essential to understand the following: the cost of new hosting, third-party extensions, and custom functionality development are compromisable variables. You can reduce the number of custom modules to be implemented with the online store, choose slightly cheaper hosting, and so on.
As for the cost of development services, Magento developer rates can vary from $20 to $80 per hour, and each specialist sets their own time estimates for a Magento migration. In this regard, Whidegroup recommends every e-commerce business owner to:
1. Weigh the Magento 2 pros and cons.
2. Conduct developer market research, and make the best choice guided by their own preferences, desires, and financial capabilities.
Not so long ago, our team finished the Magento 2 migration project for a popular Norwegian online store, Kjellmann.no. The process included the development of a new custom theme and several complex custom modules for the admin panel.
The whole process, from the beginning to going live on the new platform took about 450 hours (10 weeks). Not an ounce of the data was lost. And now the business owner has a completely new online store with significantly enhanced functionality and top-notch custom modules that have boosted website performance as well as user experience.
Final Thoughts
To sum up, we would like to add that the success of any e-commerce business directly depends on these two main items:
1. A reliable e-commerce platform, which is scalable enough to grow with the business needs.
2. The proficiency of developers who know how to migrate a Magento site, can take care of your online store, support it, and update on a daily basis.
It is only a matter of time before you will have to move on from Magento 1 in favor of Magento 2. To prepare, make sure to read up on as many Magento tips as possible to ready yourself for all the pros and cons of migration to Magento 2. You still have enough time to find a reliable developer team and thoroughly plan the migration.
Whidegroup is ready to assist you in clarifying other differences between Magento 1 and Magento 2, upgrading your e-commerce business, and providing top-notch Magento development and migration services, as well as a solid partnership resulting in nothing other than success for your e-commerce business!
https://whidegroup.com/wp-content/uploads/magento-1-vs-magento-2-small.webp
300
772
Olha Fedchenko
https://whidegroup.com/wp-content/uploads/whidegroup_logo.png
Olha Fedchenko
2020-06-08 14:36:12
2022-10-05 14:34:27
Magento 1 vs Magento 2: What to Expect After Migrating to Magento 2
Magento 1 vs Magento 2: What to Expect After Migrating to Magento 2