To migrate or not to migrate? This question has undoubtedly played on your mind since Magento 2 came along. Magento 2 migration is not a magic one-click process, so no wonder you're still hesitating. Especially given that your Magento 1 store works well and generates profits. If it's not broken, don't fix it, right? Though the reality is that Magento 2 is conquering the market. Business owners are gradually migrating their stores to the new version in order to gain more benefits.
Get to know all the costs implied in the setting-up, development, maintenance and support of a store based on Magento. Our
Magento Pricing Guide
includes all the vital points you should be aware of.
If you're still having doubts, let's clarify the needling questions right away so we can go on to discuss how to upgrade Magento hassle-free, and for a fair price.
Migrate Magento Website: How Long Does it Take?
The time you need to migrate from Magento 1 to Magento 2 varies anywhere from one week to two months for simple websites. However, if your online shop is a complicated system with many third-party integrations, custom implementations, and contains a large database with thousands of products, an overall process to migrate products from Magento 1 to Magento 2 will take from 4 to 6 months. How can it be so long? Migration to the new Magento version is not a simple upgrade between Magento 1.8 and 1.9. It's a completely new approach to online business and a totally another CMS system.
So far there's no magic Magento Migration Extension which would enable you to migrate your Magento 1 store in one click. The reason is the process itself is pretty complicated. However, there's a robust approach to migration that guarantees the safety of your store's data. With our experience in Magento development, we're ready to share meaningful insights about it.
Magento 1 to Magento 2 Migration Cost
Another reason business owners put off moving to the newer version is the Magento 1 to Magento 2 migration cost. Naturally, because of the platform's complexity, it is quite expensive. The Magento migration plan consists of many steps (we revise them below). And the hours that the development team spends to take these steps, fall into Magento 1 to 2 migration cost.
For instance, when it comes to simple websites, Magento 1 to Magento 2 migration process takes between 90 to 210 hours. For intricately customized Magento 1 websites it takes from 270 to 510+ hours. You should note that in Eastern Europe, developers charge approximately $45 per hour of development. At the same time in Western Europe the price varies between $51 and $100+.
Can I Still Live with Magento 1?
The time required, the high price tag, and possible Magento 2 migration issues may cause you to take a step back and put off your Magento 2 migration project. Fortunately though, the upgrade is not that difficult. Having 10+ years of experience in e-commerce and Magento, we know how to migrate a Magento site. We have already migrated quite a few stores from Magento 1 to Magento 2. So we know for sure that it can be smooth.
Discover your alternatives
While your Magento 1 store will still perform and generate sales, the Magento 2 platform offers many more advantages. A Magento 2 website can load in 1-2 seconds compared to Magento 1 where page load times are between 4-11 seconds. Additionally, your content and sales managers will work more effectively thanks to the convenient admin panel.
You can also link your online shop with your corporate SMM accounts, and start selling on social media. As a new generation platform, Magento 2 not only delivers a modern look to your website but also leads it to e-commerce success. Let's dig in to get more details below.
Magento 1 vs Magento 2
In 2019, the number of Magento 2 websites has increased by 40%. Currently more than 14k websites trust their e-commerce business to the Magento platform. Magento 1 became one of the most trusted CMSs in the e-commerce world. In comparison to other CMSs, it had:
A more reliable and secure system
Advanced SEO tools
Allowed easy management of a huge number of products
Gave more opportunities for customizing design, extensions, and, of course, the back-end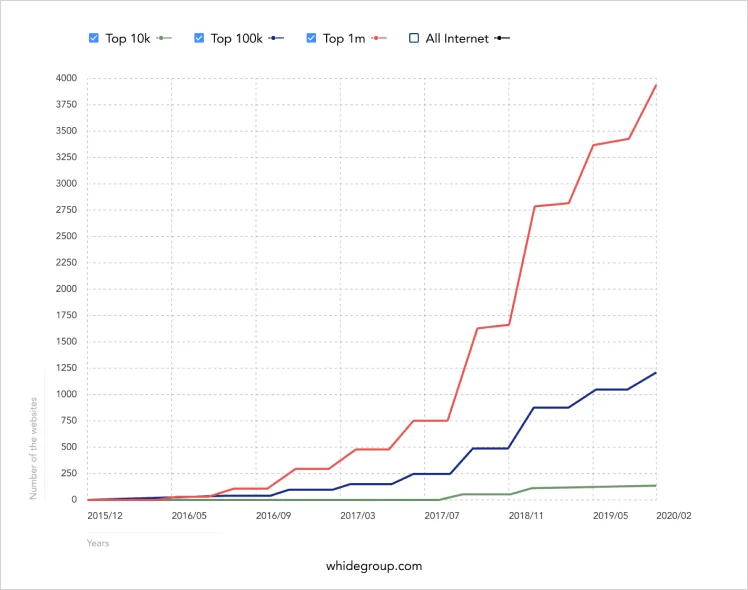 A few years later, Magento Inc. released Magento 2, causing a literal revolution in the e-commerce world. The new version supports modern development technologies that facilitate work with the CMS for developers. It also has enhancements in its architecture resulting in high website performance. Now we'll give you more details about why and where Magento 1 falls significantly below Magento 2.
Better performance
Magento 2 is characterized by its high page load speed. The second version of the platform offers a 50% faster performance than the previous one. Even the platform itself loads several seconds faster. The new Magento CMS has achieved far better performance thanks to the following improvements and innovations.
JS/CSS minifier
Magento 1 could merge CSS and JS files into one to boost your website performance and reduce the loading speed. As for Magento 2, it uses a JavaScript and CSS minifier that, by using different archiving and compression technologies, reduces the size of CSS and JS files.
XML markup
Image size in Magento 2 is defined via XML. What does that mean to you? The XML markup language knows where and what to display in advance. This means a definite and perfectly-sized pictures for optimal appearance on key pages such as the category or product page. It significantly saves time in comparison with Magento 1, where the system spent precious time to find the picture, optimize it, and display it at the front-end.
Varnish
Magento 2 provides native support of Varnish technology that enables a full-page cache, which is a powerful performance optimization solution. Magento 1 had the full-page cache feature only via the installation of a special extension.
Redis
The new version runs Redis technology natively. This in-memory data structure depository allows you to store cache and sessions. It's proven that the productivity of a Redis database is substantially higher than when you work with files. In contrast, the Magento 1 cache storage feature was realized via third-party extensions but it wasn't always convenient.
Code compilation
Based on OOP dependency, Magento 1 had to look at all XML configurations searching for all the rewrites at different files. Such an approach took excessive time. The out-of-the-box compilation of code in Magento 2 allows you to gather the parts of the necessary code from each method to get the final executable code.
HTML minifier
Another innovation in Magento 2 lies in the capability of the CMS to minify the size of HTML templates. It precludes you from implementing different custom decisions that can reduce your website performance.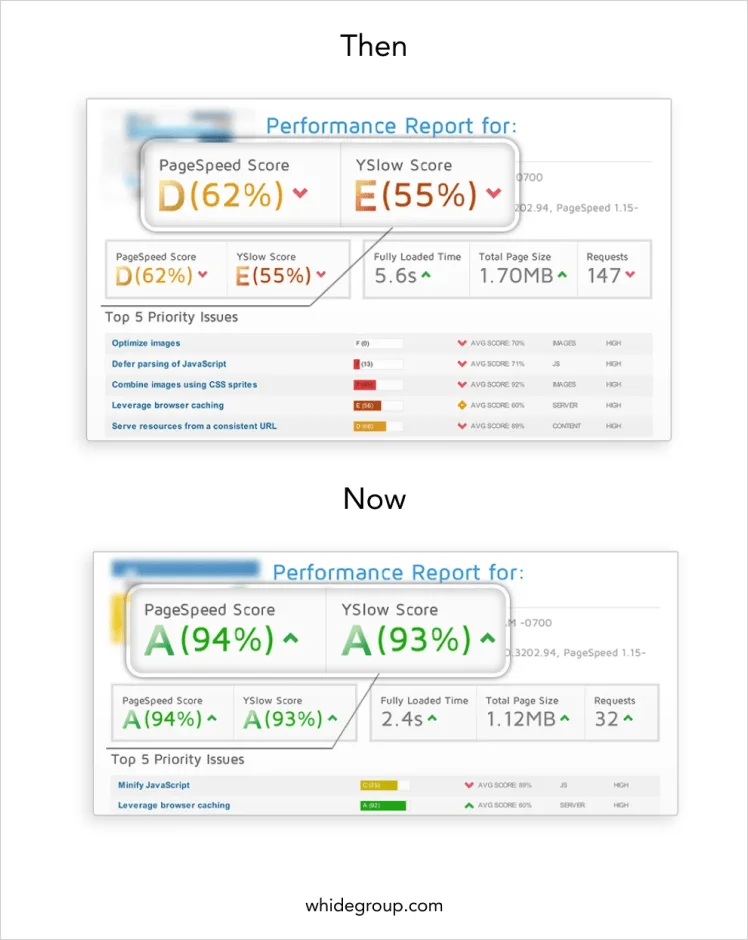 Easier scalability
The platform has a built-in four-tier architecture that broadens system possibilities. Although the components of the architecture can be separated, they work properly together to comply with the requirements of your e-commerce website and to manage a huge database.
Moreover, the Magento 2 Commerce Edition employs a split database approach using MySQL Cluster. The technology provides the ability to manage your order, product, and checkout databases separately. Each of these aspects requires its own way of processing and management. Magento 2 addressed this with the split database performance solution. It's especially convenient when you need to increase the capacity of your website.
Responsive design
Enhancements in the Magento 2 front-end are worthy of notice! In addition to a spectacularly responsive design for the desktop version, you can also enjoy faster front-end load speed. The page content loads in less than 1s! In Magento 1, it can take 3 or even 4 seconds before users see something.
We can't miss the fact that Magento 2 is mobile friendly! With user-friendly mobile themes, a responsive layout, and a mobile-friendly checkout, your e-commerce website has a better opportunity to successfully lead users to make a purchase. Plus, the support of the latest CSS and HTML versions allows:
Easy management of the front-end code
Loading of pages quickly in different browsers
An additional amount of graphics and multimedia, such as music and videos, to be included on the website, and much more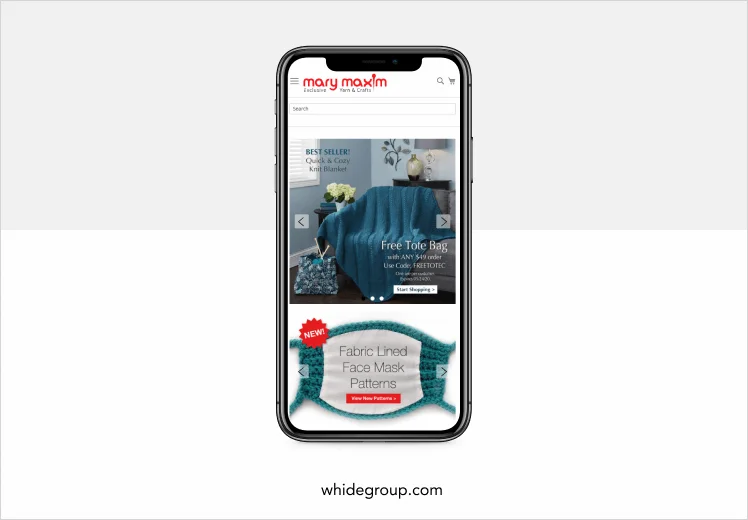 More search engine friendly
In comparison with Magento 1, Magento's next version is more optimized. Built with the latest Google Search patches and requirements, with SEO trends in mind, the platform gives your online store more visibility on the Internet. Magento 2 provides improvements that mean appearing higher in search engine results.
With enhanced ability to create custom meta tags for your products, the well-designed Magento 2 Rich Snippets extension will help your site rank higher in Google, Yahoo, Bing, etc. The extension allows your product pages to appear in search engine page results and enhance click-through rates by using your website's structured markup data – such as rating, price, availability.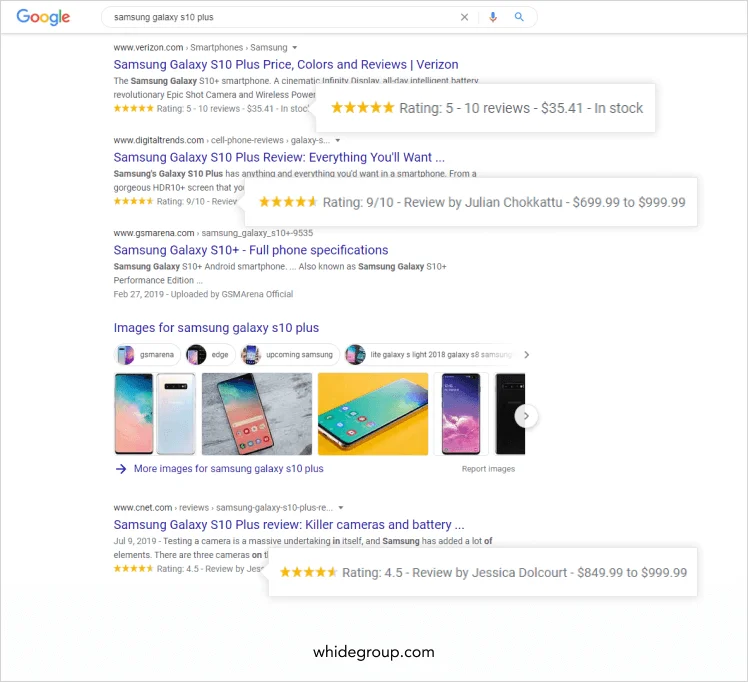 Faster checkout
You can also notice that Magento 2 has an optimized checkout process. It is simple and easy to navigate for website users. Out of the box, Magento 2 proposes a two-step checkout. On the first tab, customers fill in the shipping information. On the second one – they simply review it and fill in the payment information. This way is fast and convenient. Magento 1 encumbers users with 5 or 6 steps for checkout, out-of-the-box. It is disadvantageous as customers are generally unwilling to jump through so many pages. The oft-used alternative is the one-page checkout. However, that tends to result in an unsightly page cluttered with content.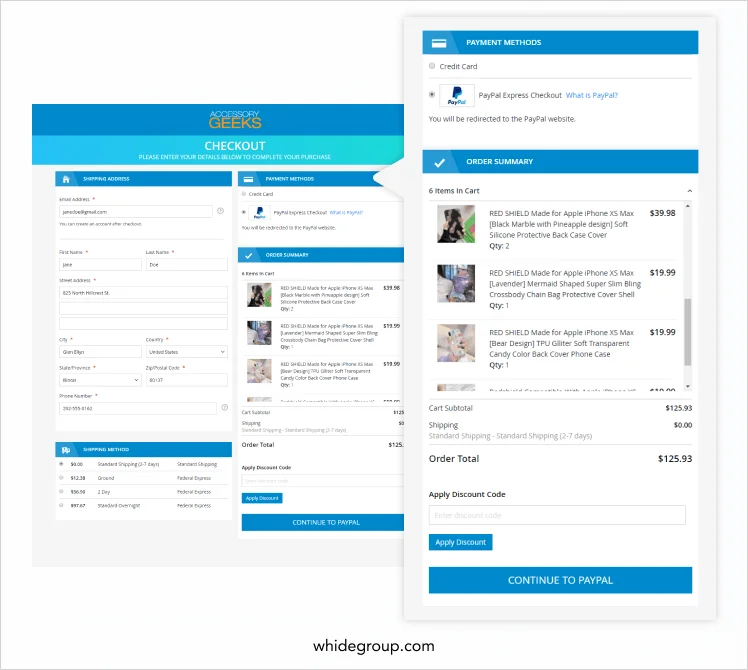 Another satisfying feature for your customers is the display of the checkout totals right after finishing the first step, which reduces the risk of unfinished purchases. Your customers will definitely appreciate a simplified way of inputting their credit card information: the system automatically fills the credit type out. Unlike Magento 1, in Magento 2, unregistered customers also have an opportunity to see every detail of their order on the order success page after creating an account.
Faster installation of new extensions
Compared to Magento 1, which sees extension implementation take forever, even for experienced developers, integrating modules with Magento 2 requires less time and funds. Two or more extensions for Magento 1 can mean a breakdown in the event they conflict with each other when they cross in functionality. This means development teams have to search for the reason and then solve the problem manually, which can be quite time-consuming. In Magento 2, the situation is vastly different.
All free extensions are kept in a repository – a developer just needs to insert some words in the command line, and – voila – the extension is installed. Paid tools can be installed the same or via download after they're purchased. In Magento 1, all extension components are stored in different places: code, templates, and static files are kept in different folders. Magento 2 rises to the occasion by simply providing one folder with several subfolders, where you can find every element of extension you need. Of course, after code compilation, the information is inserted into the required folders. Such an approach allows for saving time through rapid system reaction.
Better quality of searches
Thanks to the search and analytics engine supported by Magento 2, Elasticsearch, search quality and user experience have been enhanced. Elasticsearch is third-party software that is smart and fast, but also a bit complex. The Magento system sends your website data, such as information about your products or categories, to Elasticsearch, which sends them to the search engine system index. The program is a reliable solution for dealing with a growing number of requirements like event data and metrics, log analysis, full-text search, spell checker, and more.
Simpler product upload
Thanks to the intuitive navigation through the admin panel, the product upload process is easy and painless. Plus, Magento 2 allows you to upload not only product images, but videos as well. Magento 1 only allows uploading images, which of course limits the e-commerce store's power because customers consequently have only one way to interact with the product virtually.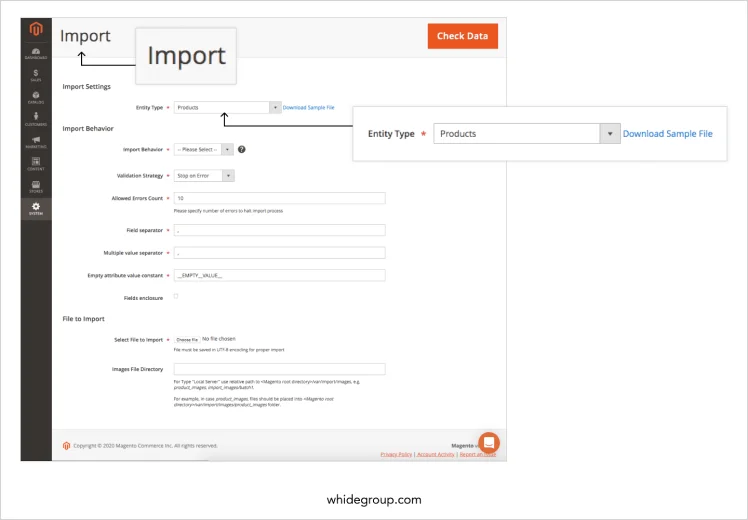 Convenient dashboard
The Magento 2 admin panel looks modern and truly pleasing to the eye. It was developed taking into account all the latest UI/UX design trends. Well-structured and intuitive, the panel allows users to efficiently navigate the system and quickly find whatever data that may be required, such as bestsellers, recent customers, top searched items, average orders, and more. This innovation not only boosts the developer's performance but also allows your admins to quickly manage data related to customers, orders, and products.
As you can see, Magento 2 migration is quite reasonable and advantageous. To get an even more in-depth understanding of migration pros and cons, just read our another article about what to expect after migration to Magento 2.
How Difficult is it to Migrate from Magento 1 to Magento 2?
The Magento system includes complex components and multifaceted processes, so the upgrade requires special technical knowledge. Regardless, the task to migrate Magento 1 to Magento 2 is much easier than building a website from scratch, since you already have the framework in place for your updated store.
Every element of your website should be redone, including functionality, front-end, extensions, and back-end. Сustom functionality such as ERP and CRM integrations and custom categories should be developed anew so they operate accurately on the new system.
When our team migrates data from Magento 1 to Magento 2, we do it in only two steps. At first, we move the relevant online store data and then implement the delta migration. After, our Magento developers explore functionality, write new code, add tools and modules, and do everything else is necessary for completion.
If you're concerned about losing money and customers over the course of the development, don't be. While the upgrade takes place, your Magento 1 store is still fully functional, taking orders and returning profit.
It is only when we run the delta migration that we put the website in maintenance mode, but it's not for long. At this critical stage, developers also run final testing and debug errors. The result? Your store is complete and bug-free! The Magento 1 and Magento 2 website databases are identical, so your new store is right on track to generate income.
How to Prepare for Magento 1 to Magento 2 Migration?
Making some crucial preparations not only sets the online store up for the upgrade but also gives you confidence and assurance that you won't lose a single byte of your data. Let's find out what you need to do to prepare yourself to migrate from Magento 1 store successfully:
1. Consider an option to migrate Magento to another server. Seriously, it's hard to imagine a more appropriate moment for doing this!
2. Make a list of the required functionality you want to move to the new store. It's best to think of how your future website will function and the tools that will be necessary to support it.
3. Create a list of possible improvements in design, website navigation, and new features. You likely want to produce an entirely new design along with the migration, which is a sensible time to do so.
4. Don't avoid making time and cost estimation. As a business owner, you need to set a deadline, calculate the budget for the upgrade, and consider other potential expenses.
6. Backup your database. Seriously. Don't skip this stage! Copy your Magento 1 site database to save the all-important data.
For obtaining really detailed understanding, we reckon you to download our Magento 1 to Magento 2 migration checklist.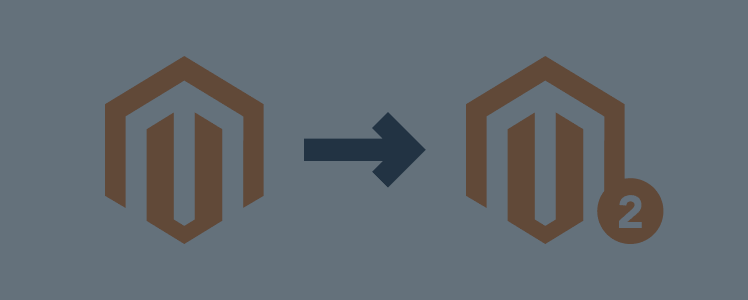 So, after this thorough preparation, you can finally take a deep breath! The first store is safe, you've got a complete migration plan, plus, your development team knows what to do and is ready to move. Now, how does the upgrade procedure look in detail? Next, we list the essential Magento migration steps.
Magento 1 to Magento 2 Migration Process
Every e-commerce development company has its own plan of how to upgrade Magento 1 to 2. It depends on their workflow, and experience in migration projects. At Whidegroup, we have developed our own Magento 2 migration guide that involves well-designed steps. Our migration process falls into 4 parts. Let's dive a bit deeper.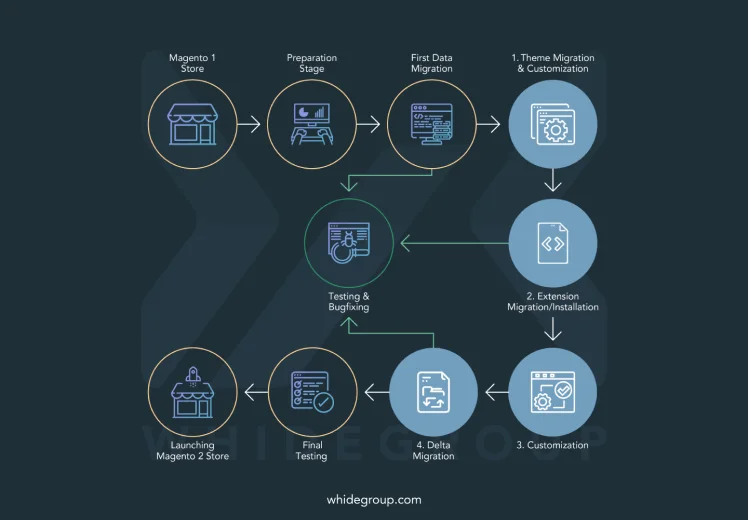 Theme migration
Many business owners who decide to upgrade Magento 1 to 2 tend to introduce a redesign simultaneously. This enables them to kill two birds with one stone by making a new technically powerful website with the latest trends in web design in tow.
However, if you are not ready to change your store completely, you can consider an option for Magento 2 theme migration, or search for a theme at Magento Marketplace or TemplateMonster. If you are curious about the latest trends in Magento website templates, visit Colorlib where you can peruse theme compilations for different industries, colors, and even moods!
Choosing an appropriate design for your website is important, albeit it may also be slightly difficult. With so many options available, sometimes it's tough to know what the right choice is for your store. At Whidegroup, we make ourselves available for clients to consult with our project managers and designers on what template will best match your requirements so that your vision is realized. After that, our developers will make some improvements if needed to perform all the necessary functionality.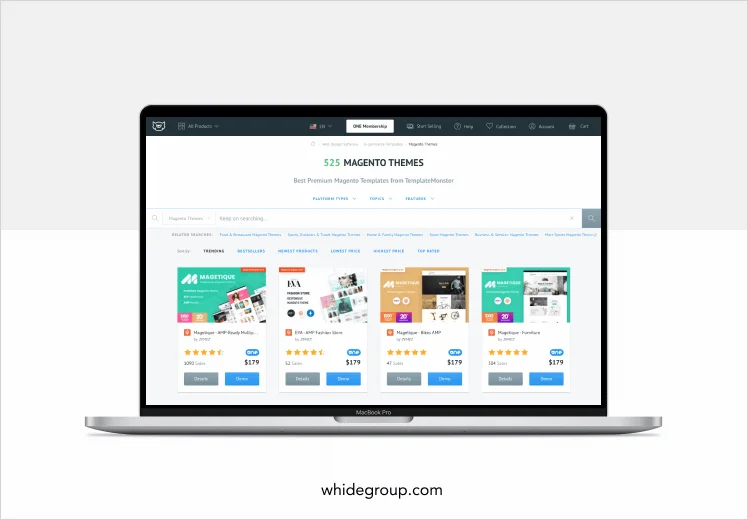 In addition to theme migration, one more good solution for your online shop can be customizing the default theme in Magento 2, when you need to be particularly budget-conscious. Though, if you want an awesome website that will stand out on the market, a custom design is the best route to underline its uniqueness.
Magento 2 extension migration
The next step after choosing your website's look is determining the functionality, and consequently, extensions you need. Then, it's time to go to the Magento Marketplace. In committing to creating a better platform, the volume of Magento 2 extensions has increased by more than 50%. Naturally, if a specific tool was developed for Magento 1, users can relax because in most cases, it's available for Magento 2. If not, just think of another tool with the same functionality.
If you have doubts on which extensions best reflect the functionality you need, you can drop us a line and our technical team will happily provide you feedback about specifics of the modules, their performance, necessity, and compatibility with your e-commerce website.
However, be aware that after installing, new extensions can still work improperly. Despite that Magento 2 has a high level of compatibility with different extensions, it doesn't guarantee faultless work. Implemented extensions can be incompatible with your online shop. If you run into such an issue, we can create a custom module that will solve the incompatibility problem.
We also advise prioritizing the extensions when implementing them. If your store is small and at the early stage of development, it's reasonable to initially install only the most necessary extensions, to save time and money. Later, you can integrate more extensions when you need to extend the functionality of your website due to store growth. At this stage, you can look forward to adding some awesome functionality, for example, 360 Viewer, Gift Card, blogs, an advanced toolkit for the order management, and more, all to impress your customers and underline your brand.
Customization
Native Magento logic is not always ready to meet requirements of the business, and that's not always possible to find appropriate ready-made Magento extensions on the Magento marketplace. That's why it's more than just reasonable to consider an option addressing qualified developers with a query to create custom code that is represented as a custom Magento extension which has to be migrated additionally.
Because the Magento 2 architecture is different from its predecessor, you must be meticulous with the code migration. You can migrate code manually line by line or using Magento 1 to Magento 2 migration tool. There are three reliable systems: the Magento Code Migration Toolkit, Alan Storm's Pestle, and Unirgy's ConvertM1M2. The first tool is of course available from the Magento system. The two last tools are available from third-party developers.
We advise utilizing the Code Migration Toolkit as it allows the migration of not only the original system code but custom code as well, from a Magento 1 to a Magento 2 store. This Magento data migration tool helps adjust the code and layout structure to Magento 2. If we see that specific code or functionality of a Magento 1 shop is needed to fit the Magento 2 architecture, we can simply rewrite the code to achieve the required functionality.
Whidegroup's experience in custom extensions development
At Whidegroup, we have broad experience in developing extensions to benefit our clients' e-commerce sites. For one client, we integrated an internal CRM system into the Magento admin panel for their store, which sells luxury jewelry and watches. The specific task was to track the progress of each purchase in the store, starting from the first stage of purchase from the supplier, to verification, cleaning, and finally, shipment to the customer.
Additionally, we integrated a custom extension allowing the admin to track every product's history by its serial number. The benefit of this innovation came from extending Magento's inventory items information process that already runs natively.
Another noteworthy example of our extensions development capabilities assisting our client's needs lies with a furniture store. In order to improve the client's customers' experience, we created an extension that allows users to connect product images and color swatches. For example, if the user chooses a shade of yellow, they will see a yellow chair. This functionality applies to all parts of the furniture pieces where possible. This option is convenient for both the client and their customers because it optimizes the user's time.
Magento 2 data migration
Magento, Inc. has developed a Magento 1 to Magento 2 data migration tool and integrated it into the core of the platform. It allows developers to import products from Magento 1 to Magento 2 smoothly without the fuss of a third-party extension.
Although Magento itself recommends users to migrate data from Magento 1 to Magento 2 at once, we divide migration into several steps. This business approach is not only safe and secure in terms of Magento 2 data migration, but also gives you more space and time to make crucial development and design changes according to the needs of every particular project. Plus, developers can immediately notice and fix any bugs and incompatibilities which might otherwise turn into a giant snowball of errors.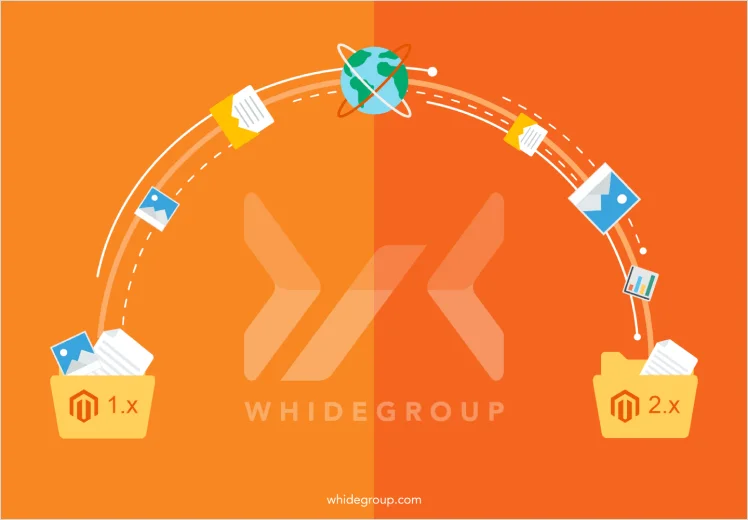 The first step of Magento 1 to Magento 2 data migration is taking care of the main cornerstones of Magento migration: products and categories. The following step applies to the customer database, extensions, and code. It enables us to expose any problems and bugs, polish the store, check the compatibility of the data with the chosen Magento migration tool, change the code, and adjust configurations.
The second round of data migration process, or so-called Magento delta migration, goes immediately before your Magento 2 shop opening. We migrate any recent customers and orders and do a final fine-tuning. An overall process to migrate orders from Magento 1 to Magento 2 takes between 1 to 4 hours. During this time, your store is not operating. Don't worry though, it won't be critical, especially when you communicate with your customers by way of posting a scheduled maintenance message. So, as you can see, Magento data migration from 1 to 2 is a tough, yet not an impossible task.
Testing
Before and after deployment, we do a lot of necessary testing processes manually, using the help of different automatic tools like Visual Website Optimizer (VWO), Google PageSpeed Insights, Storalyze, and KeyCDN. This method allows us to find any errors and bugs, and successfully fix them. The next step is to go live!
Post-launch activities
Even after launching a Magento 2 store, our team continues to provide robust support. For business owners that have already made the switch, we can also uncover any issues with the speed of an existing Magento 2 website and put the site through a performance optimization process. The point is that Magento 2, even though being fast and optimized out of the box, has much more opportunities in terms of further optimization in comparison with its predecessor. These opportunities are Full Page Cache implementation, enabling flat categories and products, turning Production Mode on, and many more. All these techniques will definitely help your store to stay the best of the best when it comes to the speed aspect.
Once more – we do not want to say you have reason to worry! Your Magento 2 store undoubtedly performs, pleases your loyal customers, and snares new ones. We'll just make some improvements that reduce the bounce rate and give you more sales.
In addition to internal Magento 2 tweaks, you may face issues due to the completely new architecture of the new version. Such issues can be difficulties in creating deeply-customized reports or invoices, some general malfunctions, finding the most optimal settings to run your business efficiently. Do not get scared – you always can count on our full assistance in dealing with any Magento-related issues. With our multi-year hands-on experience, we guarantee to do our best to make your business successful and profitable.
Now that you know the process of migration in detail, and understand what actions are required on each step, you may ask yourself: "How much does it cost to migrate to Magento 2?". What's more, you are naturally searching for ways to minimize your expenses for the upgrade. Let's take a look at how to make that achievable.
How to Reduce Magento 1 to Magento 2 Migration Cost?
Having years of experience in Magento, we successfully assist our new and existing clients in the migration process. We've also got some serious insight on how to reduce the Magento 2 migration cost. Turn your attention to these simple tips designed to help you spend less.
#1 Review current functionality
The first way to lower the cost to upgrade to Magento 2 is to review the website's functionality. When your store has been performing for a long time, it's probably strengthened with logic, extensions, and functionality. Naturally, it will have amassed a huge volume of unnecessary code. When you decide to upgrade to Magento 2, you should undertake a technical review with the development team to determine how to optimize code and logic while saving existing custom functionality. Getting rid of unnecessary functionality will save you time and money.
#2 Rework extensions
The next step is reworking extensions. While completing a review, think about whether you really need all the tools you have. Maybe you've implemented two extensions into your Magento 1 store which can be easily simplified to one extension in Magento 2 without losing quality.
#3 Review the product catalog structure
We also advise checking the relevance of your catalog and product structure – you may have several custom product categories for non-existing goods. For instance, when you launched your Magento 1 store, perhaps you sold shoes. However, a few years later, you've changed your business approach and no longer sell shoes. The now-empty category is irritating your customers and the big ball of obsolete code is slowing down performance. Since these categories are irrelevant now, you can just delete them.
Implementing the above-mentioned tips will help you to economize and direct your spendings on more essential and complex improvements.
We've figured out how to prepare your website for the upgrade and how to do so efficiently. The only thing left is to determine when it's time to make the final step and actually migrate.
Whidegroup Provides Magento 1 to 2 Migration Services
Our team focuses on e-commerce development and Magento in particular. We have successfully launched over 40 Magento 1 projects, and now get more and more requests for Magento 2 development and migration. With the knowledge of Magento 1's logic and behavior at hand, Whidegroup developers know how to migrate Magento 1 to Magento 2 safely and without any loss. We provide a full range of Magento 2 migration services: analyze how your business is running, determine the site's required functionality, and offer solutions regarding logic and UI/UX. Our professionals will also prepare your Magento 1 store for migration and backup your database for safe Magento database migration.
After that, we effortlessly perform the migration while keeping the existing website functionality and all required data. Our developers will make solid enhancements to the website logic, write clear code, implement any necessary extensions, and much more. Our designers will work over your store's appearance to make it not only alluring, and aesthetically striking, but also customer-friendly. After the successful launch of your Magento 2 store with Whidegroup, you can always look forward to receiving high-quality ongoing support and maintenance.
Magento to Magento 2 Migration Case
One of the brightest examples in our portfolio of the Magento to Magento migration process is the Norwegian office furniture supplier, Kjellmann.no. Highly popular in Europe, the company has earned a good reputation for being a credible business, providing high-quality products.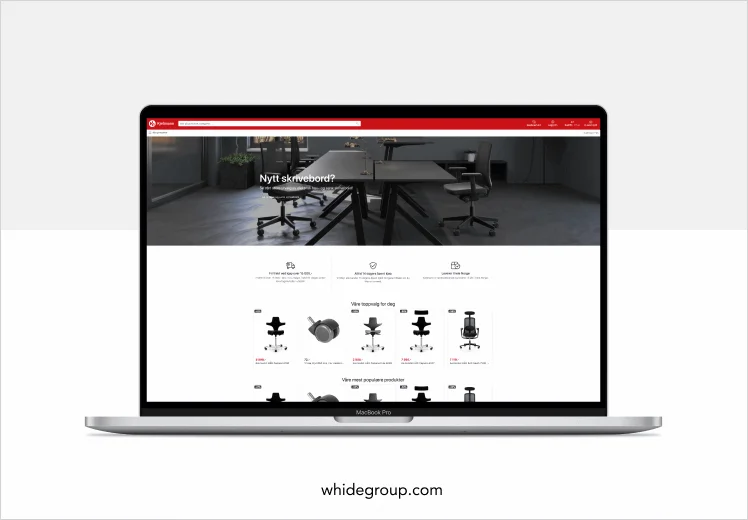 Our e-commerce journey with Kjellmann began at the Magento 1 store development. We then improved its performance and provided ongoing support and maintenance. In due course, Kjellmann wanted to strengthen the store by migrating to a better platform. Knowing the benefits of Magento 2 and, especially its innovations and enhancements in performance, the client decided to upgrade their Magento 1 website to the improved Magento performer.
The next step involved a discussion about Kjellmann's requirements, wishes, and perspectives. After, developers made a backup of the website's data to keep every byte safe. Then, we started the migration process from Magento 1.9.2 to Magento 2.2.3.
We started Magento 2 migration steps by copying every inch of data from the Magento 1 website, such as:
Relevant configurations
Products
Categories
Customers, etc.
Then we proceeded to migrate customers from Magento 1 to Magento 2 as well as migrating the orders database. After that, it was time to take care of extensions. We integrated a lot of useful extensions for SEO, search services, payment processors, and product management.
More details about the Kjellmann migration project you can find with our Case Study devoted to it entirely.
Discover the project in detail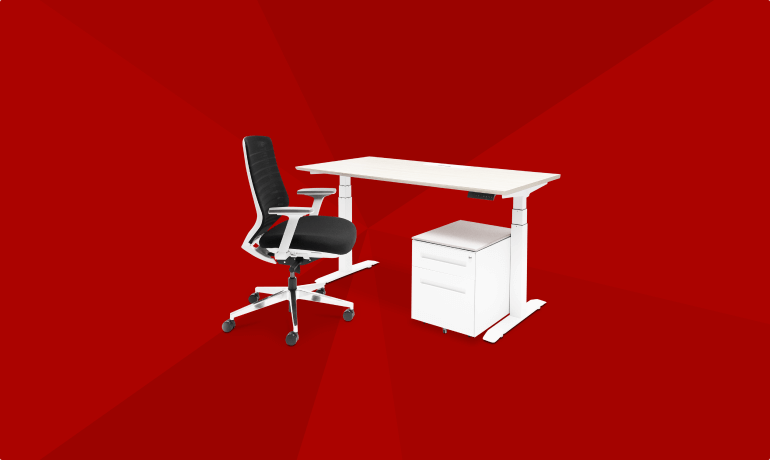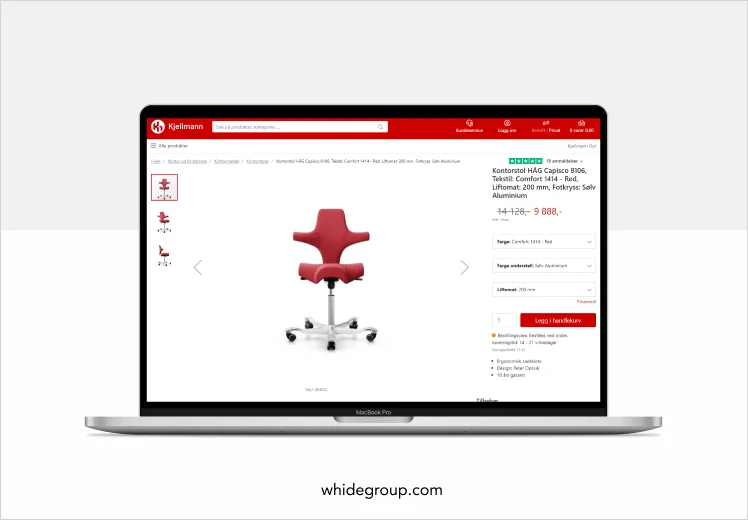 A short time after launching, sales on Kjellmann store have been up 12.7%! Happy client = happy us. At the moment, we continue to support and maintain the website, make little enhancements, and provide updates.
Final Thoughts
It is natural to have doubts about the rationality of changing things to something completely new and unexplored, especially when it comes to business. Despite the complexity, a lot of time and effort needed for migration, Magento 2 has benefits that just can't be denied. In this article, we've compared both versions of the platform and revealed principal differences. A mindful approach in general and gradual Magento 1 to Magento 2 data migration steps will make the migration process smooth, and simple solutions that you can implement before and during the migration process will help to vastly reduce Magento 1 to Magento 2 migration cost.
Undoubtedly, an idea to hire a Magento web development team is a wise decision in terms of expertise. At Whidegroup, we'll help you to migrate a Magento website painlessly and efficiently. Upon understanding your business needs, we'll choose the best solutions based on your unique situation.
Bearing in mind the advantages of the Magento 2 platform when it comes to performance, security, and productivity, to say the least, it's pretty straightforward to recognize that the website upgrade will deliver you profits and help you take a higher rung on the e-commerce market ladder. Therefore, be sure that Magento 1 to 2 migration is a reasonable investment in the future of your business.
https://whidegroup.com/wp-content/uploads/magento-1-to-magento-2-small.webp
300
772
Anton Zhuk
https://whidegroup.com/wp-content/uploads/whidegroup_logo.png
Anton Zhuk
2020-05-24 15:20:43
2023-07-06 14:30:29
Magento 2 Migration Guide: How to Migrate Magento 1 to Magento 2 Fast and Quickly
Magento 2 Migration Guide: How to Migrate Magento 1 to Magento 2 Fast and Quickly