Team
1 developer
1 UX designer
1 project manager
Duration
3 months of development and long term
ongoing maintenance and improvement
Technologies
PHP, Magento, MySQL, CSS, HTML, JS
Industry
Apparel & Accessories
Background
Hawaii Hangover is a bright eCommerce website where you can find virtually everything you need to throw a fun Hawaiian party or go on a tropical trip. Users can create and manage parties, share events with friends in social networks, or just enjoy the shopping process. The website was created on the Magento content management system. Magento employs the MySQL/MariaDB relational database management system, the PHP programming language, and elements of the Zend Framework.
Our Goal
The main goal was creating a comprehensive system that would allow users to fully prepare for any event in complete accordance with their needs. We also wanted to give users the capability to create events, announce them in social networks, and even create outfits for any party down to the smallest detail - from a general look to intricate details like accessories and jewellery.
Challenge
This project posed two tough challenges:
provide an avenue for bulk purchase - thus giving users the opportunity to save money in the event of a large order;
let customers design their own unique models of clothing by choosing the desired styles and patterns that will be a good match for them and their intended guests (family, friends, colleagues, etc).
Solution
patterns and matching sets were created for easy, appropriate product sorting by customers;
a bulk section functionality was developed to grant users the ability to create an account with a separate customer designation and shop with a discount.
Overview
Hawaii Hangover is the newly founded retail department of LLJ Hawaii, which has been a wholesaler in Hawaii since 1999. Already having many years of experience in the design, manufacture, and import and export of Hawaiian apparel, Hawaii Hangover is now delivering their expertise online. In addition to its primary mission, Hawaii Hangover not only provides you with the possibility of purchasing goods, but it lets you do it with pleasure and comfort. Its attractive and contemporary design, extraordinary features, and wide range of products will make everybody forget about everything else but finding that perfect outfit and dreaming about those Hawaiian beaches. Its current structure gives the client the flexibility to customize and extend the platform in order to continually create unique, and different branded experiences, which allows them to quickly adapt and stay ahead of changing customer buying patterns.
Highlights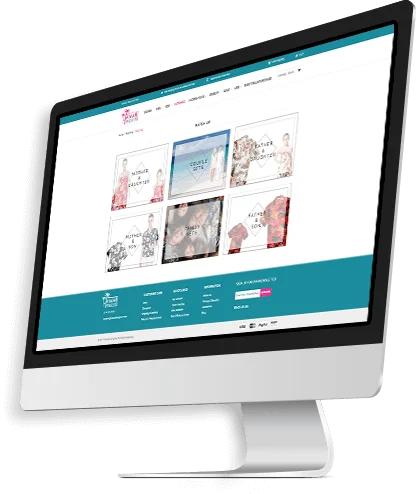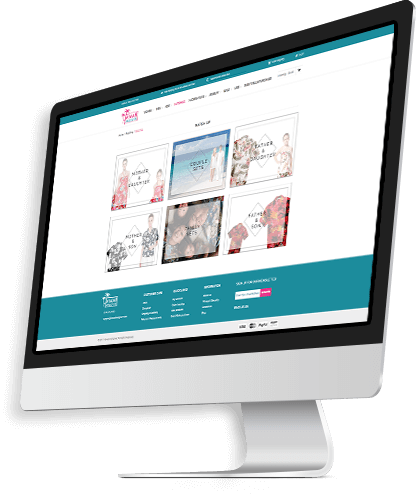 This website is full of cool features such as:
The possibility to create and purchase a family look by selecting your
preferable pattern and buying cool clothing with the same print for different
matches: ex. mother & daughter, mother & son, father & daughter, father & son,
or you can choose a family or a couple look. Always on top of the latest trends,
Hawaii Hangover lets you and your family look perfect every day.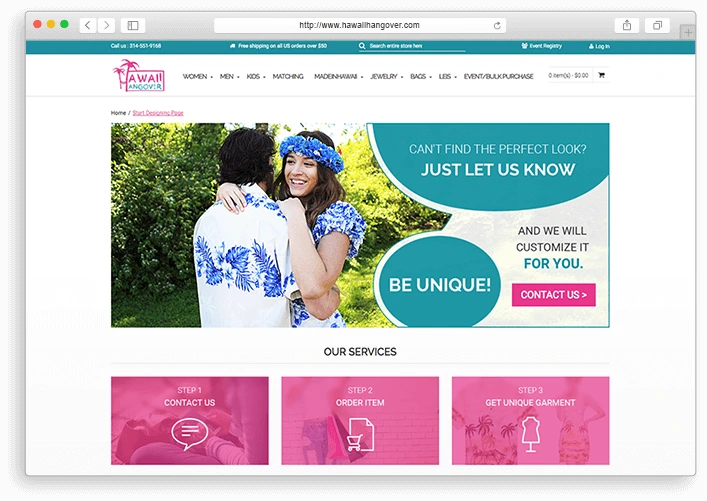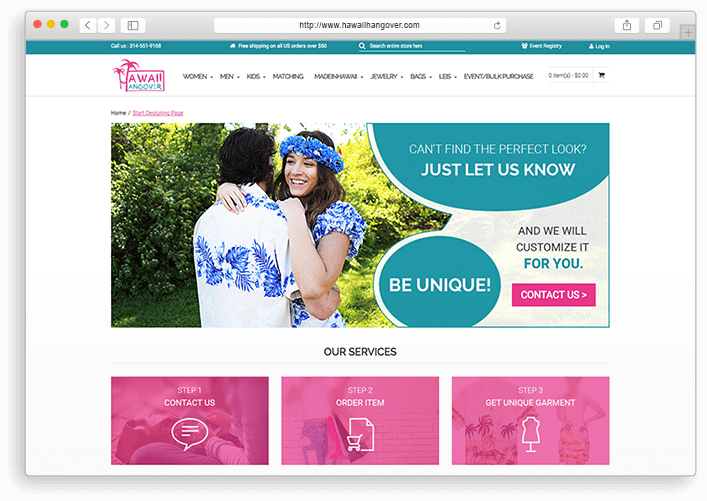 Custom design on-demand, with all your requirements - in case
you haven't found your perfect off-the-shelf outfit, you can order
the one you want, specially designed for you, and fitted to your
shape. Just contact us, tell us what you're looking for, give us your
measurements, and then enjoy wearing your cool threads with
Hawaii Hangover.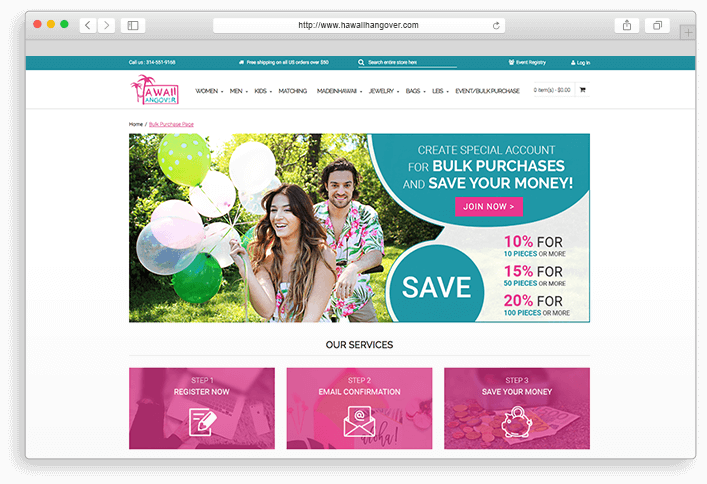 An opportunity to protect your budget. Wanna see all your guests
in the same clothes? Wanna dress your chorus or dance-band in
Hawaiian style? Register a special account for bulk purchases. Just
get approval from our website administrator, buy wholesale starting
at 10 pieces for a special discount, and save up to 20% off your order!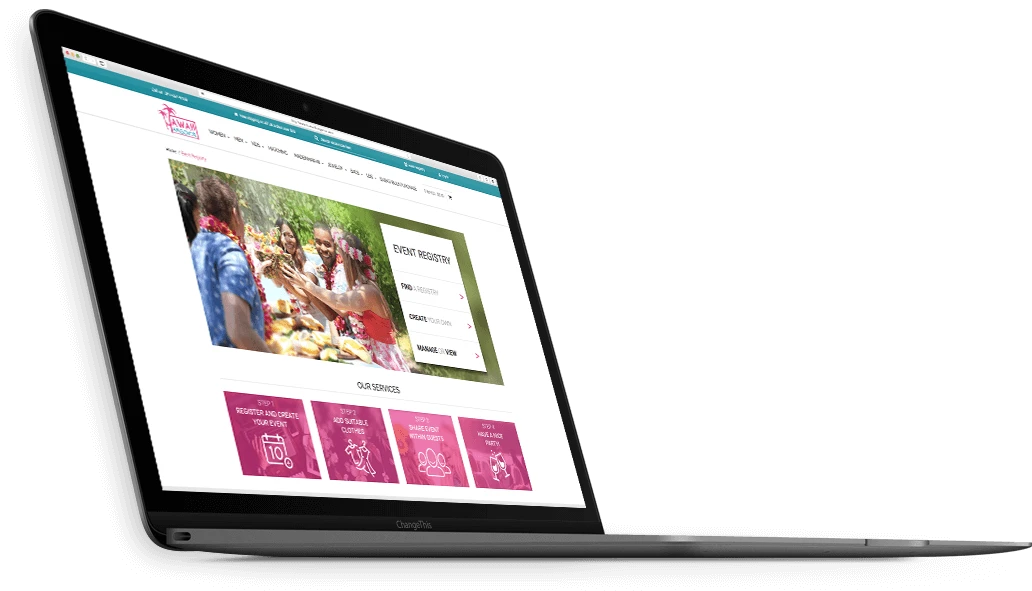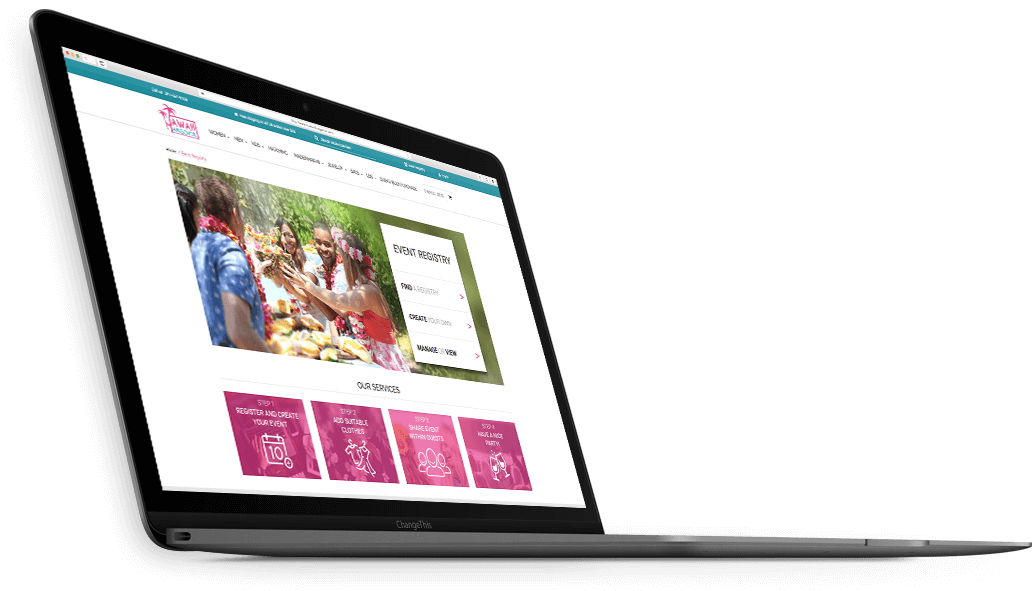 The event registry function. Decided to host a party with your
friends? Create an event for it, manage it from your account, and
share the details in your social networks. Regardless if you're a guest
or a registered user, you can find your specific event registry on the
site, see its details, and prepare for a party all together with your
happy company!
All site features and functionality are available for all device users and work great on the mobile site version.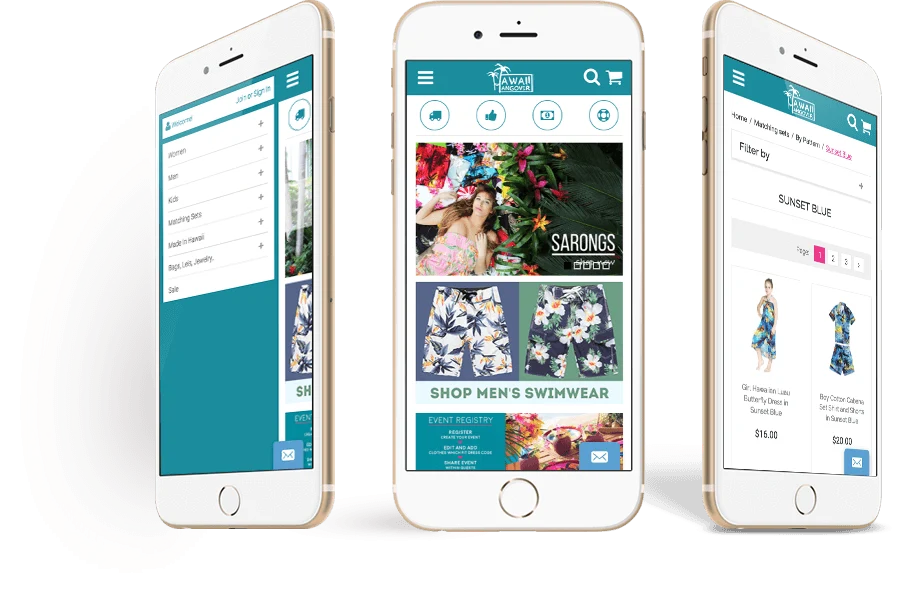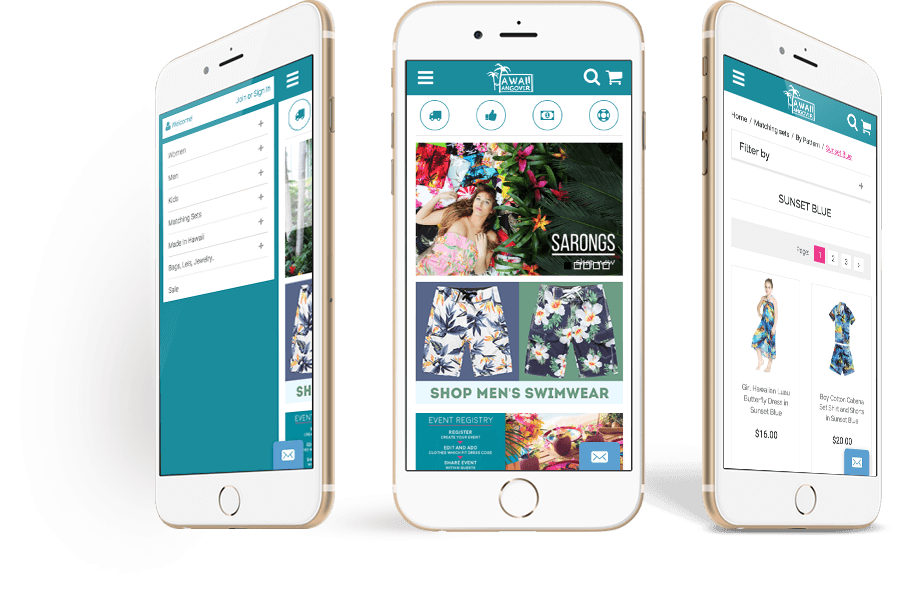 Flawless service beyond expectations. Highly recommended and very easy to work with. Thank you! Phoebe Mok, MadeBeautiful
TELL US ABOUT YOUR PROJECT AND WE'LL RESPOND IMMEDIATELY!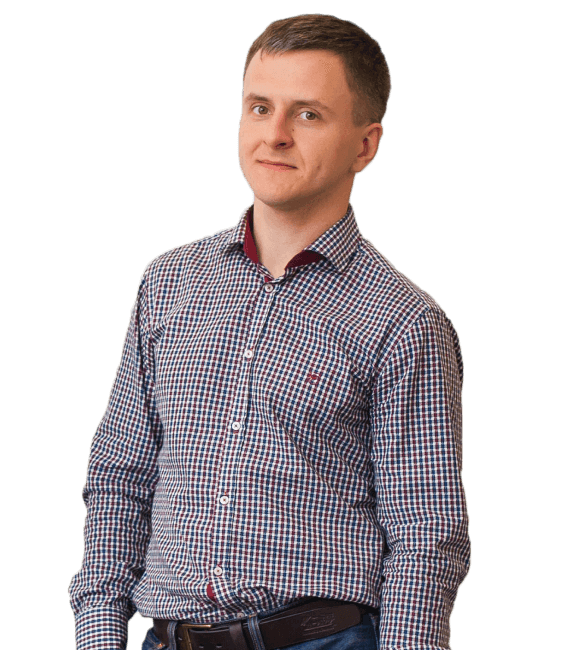 Enhancing the User Experience for the Best Tutoring Marketplace in Australi...


Multi-website Project Development to Handle Retail and Wholesale Purchases