In this day and age, branding has become an entire artform. Every business owner, no matter how big or small their store is, now seeks out effective brand management strategies to make their marketing more efficient. In turn, we also see a rise in the quantity and variety of branding specialists. After all, simply buying ad space online just doesn't cut it anymore and both sides understand it.
In this article we will explore what is strategic brand management, what types of it exist, and why you should incorporate a branding strategy into your business. We will also dissect seven essential principles of developing a productive brand management strategy, so you can make the most informed decisions possible! Let's begin our exploration with the basic question: "what is strategic brand management?"
What is Strategic Brand Management?
Strategic brand management is a business tactic that is aimed to:
Improve brand awareness
Increase revenue
Assure long-term viability and success of the business
The word "strategic" essentially means that the brand development process is consistent, ongoing, and incorporates every aspect of creating a stand-out brand across every channel. All brand management strategies stand on the foundation of content marketing.
The main focus of holistic brand management is to make sure your brand voice, personality, and tone are cohesive and project the same image to the customer. But how exactly is it beneficial to e-commerce stores?
Why is strategic brand management important?
The purpose of strategic brand management can be broken down into a few main goals:
Define your target audience
Reach them across designated channels
Bond with the audience to eventually influence them
Influencing your target audience means improving brand perception through trust. Earning the trust of potential customers can lead them to make an initial purchase and ensure they will keep coming back. Thus, consistent brand management strategies help merchants improve conversion rate and create loyal customers.
Another major advantage of adopting a comprehensive branding strategy is the differentiation from competitors. Some e-commerce niches are quite oversaturated and store owners need to find creative ways to stand out on the market. With strategic branding, you can communicate to the customers what makes your offer unique and why shopping with you is better than with competitors. This ultimately strengthens your brand value.
Find out how to conduct effective

Of course, all these milestones can be achieved only with a strategic approach.
7 Key Elements of a Brand Management Strategy
Now that we figured out why having solid branding management is necessary for e-commerce stores, let's take a minute to break down seven elements of a branding strategy. Understanding and implementing all of these key principles is the recipe to making a brand strategy work.
#1 Evaluating brand's positioning
The first part of making a brand management strategy work is taking a critical view at where your brand currently stands. Analyzing your branding results up to this point should give you an initial impression of which tactics are working, what areas could be improved, and how your customers see you right now.
The main point of evaluating your brand's current positioning is to identify pitfalls in your branding and eliminate them in your next brand management strategies. Just because something used to work before doesn't mean you shouldn't try to adapt to new realities. As e-commerce technologically evolves, it's important to stay flexible in case adjustments need to be made. Remember that mindful change can become growth.
#2 Determining brand identity
A well-crafted brand identity is the cornerstone of brand building and management. Your brand identity includes every aspect that makes you different: from the overall design to how you communicate your values to your customers. With strategic brand management, a solid brand identity can make your brand widely recognizable by just the name or logo alone.
You need to clearly determine your business goals and set comprehensive brand values. Building a successful brand identity also means you need to create a consistent perception, instead of trying to put out all kinds of mixed messages. Focusing on the main brand values and integrating them into every element of your identity is going to allow for smoother, more consistent marketing in the future.
#3 Understanding the target audience
As we mentioned before, all brand management strategies stand on the foundation of marketing. The first step of building a marketing strategy is getting to know who your target audience is. If you want to reach potential shoppers and provide excellent customer experience, you need to understand their needs and offer the best solution to their problems. Better than your competitors.
Conducting surveys and questionnaires can help you understand what kind of doubts or questions shoppers may have in relation to your product or brand. Later, you can craft a content marketing campaign to dispel common worries. Nurturing a good relationship with your customers and engaging with them with exciting content can build a strong base of loyal customers.
#4 Creating a marketing strategy
While the art of favorably advertising something to eventually sell it for profit isn't new. The state of modem marketing is truly a different kind of beast to tame. The scope of brand development possibilities can be overwhelming for someone who is not very familiar with marketing. As always, the basis of your marketing starts with name, logo, color scheme, and design. You may want to update it to refresh the brand, but it's not necessary when it comes to reinventing the branding strategy.
Beyond the visual aspect, the language and wording of your copy is also crucial. You're aiming to create a holistic brand image or theme that you'll present across all platforms. Every element of the marketing strategy, from visual to auditory clues, will psychologically influence how shoppers feel about your product.
Another major thing to consider is social media marketing. Social media will probably be the most important platform, especially if your target audience is a younger demographic. Prioritizing social media marketing in your brand management strategy allows for a broader audience reach.
#5 Centralizing brand management system
A few words need to be said about the importance of having a strong centralized brand management system. This is the kind of brand strategy element you can't shrug off because a solid management software ensures that everyone understands their tasks and can efficiently execute them. There are many brand manager tools and digital asset management softwares (DAM) to choose from that store all your brand assets in one place and can be accessed by all company's creatives.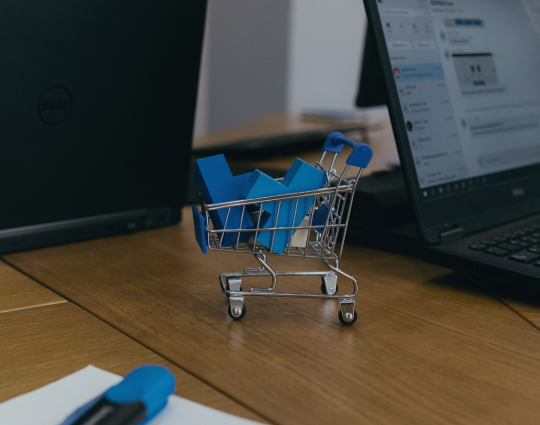 Looking for custom brand management solutions?
Check out what we can offer!
Aside from centralizing branding assets, another beneficial advice is to create a brand guideline, similar to a style guide, that includes brand language to use or avoid, ways to interact with your target audience, templates, and other marketing elements.
#6 Monitoring brand awareness and reputation
After launching your new brand management strategy, you can begin monitoring your marketing channels to see how people react to and interact with the reinvented brand. Note all positive and negative feedback to make adjustments as you go. Most likely you won't see an increment in brand awareness for a while, but sometime after the brand strategy rollout you can conduct another survey among your customers. By reusing some of the questions you can compare answers to document the changes.
#7 Analyzing the performance of a brand management strategy
Analyzing the performance of your brand strategy is an ongoing process. Generally, companies audit the status of their brand at designated intervals, like monthly to quarterly. Some of the most important KPIs to measure with numerical data is:
The amount of branded traffic to your store
The volume of mentions
Bounce rate
Return on marketing investment (ROMI)
Google Analytics and SEMRush are the most popular analytic tools among strategic brand managers. Of course, you may also keep engaging with customers through feedback surveys to stay hands-on with customer demands. The key to staying relevant and favorable within audiences is to mindfully evaluate your findings, improve as you go, and be flexible!
For now, let's move on to discussing what types of branding strategies exist and can be applied to marketing campaigns.
Types of Brand Management Strategies
Marketing is a crucial part of building an efficient brand management strategy, so choosing a consistent pattern of how you will present your brand should also be a priority. There are a few different types of branding strategies. Which one will suit your brand will depend on the product and your vision. For now, we will focus on the three most popular branding types.
Product Branding
Product branding is a process of creating a brand around a standalone product's identity. Essentially, this strategy focuses on making the product recognizable enough so that the product becomes the brand itself. Product identity can be built through branding elements like color, logo design, packaging, etc.
This kind of brand management strategy revolves around emotionally connecting to your audience. A strong product branding strategy makes people consider your options over competitors when they go shopping. For example, in the motorcycle niche Harley-Davidson might be the most recognizable and popular brand. Every element of their branding strategy creates a unique atmosphere that makes customers feel like a part of an exclusive community.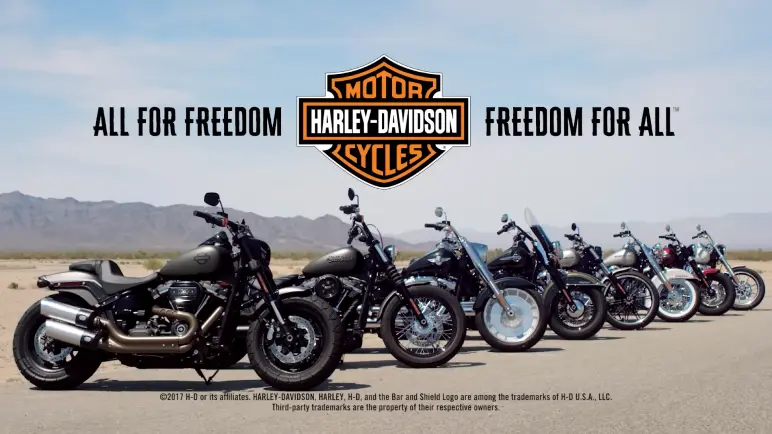 Attitude branding
Attitude branding is also based on evoking emotion in customers. However, as opposed to product branding, this type doesn't have to be centered around the product or service you are offering and may sometimes be completely irrelevant. Attitude branding is all about recreating a feeling, lifestyle, or identity that customers can relate to.
The main idea is to sell the experience of shopping with your brand, rather than focusing on the benefits of the product. One of the best attitude brand management strategies is Nike. Their famous slogan "Just Do It" doesn't refer to the product by any means. Instead, it focuses on selling a proactive lifestyle which resonates with their target audience.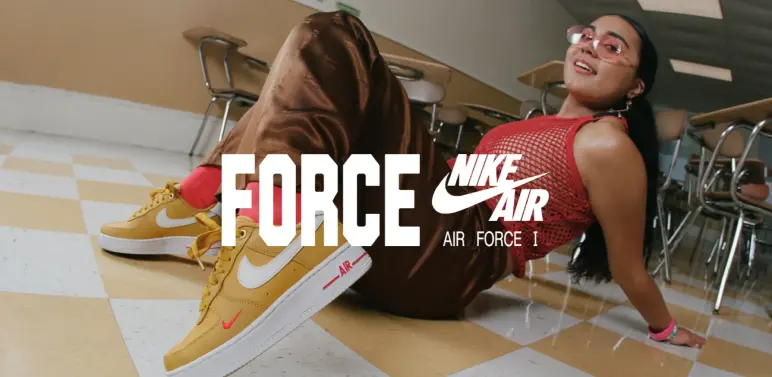 Brand extension
Brand extension is a marketing strategy businesses use when introducing a new product or line to their brand. Successful brand extension can help scale the brand, reach new potential customers, and even revive a fatigued business. With that being said, a failed brand extension can do serious damage to your reputation, which means this type of brand management strategy is more challenging than it seems.
Most brand extensions are similar to the original product line. It's rare when brands branch out into completely different niches. However, there are other ways you can reach a completely different target audience.
Look at Dove, for instance. After successfully marketing to women for decades, they decided to extend the brand to include men. At launch, Men+Care was a simple brand extension. Now, it's an entire product line that helps Dove stay one of the most popular hygiene brands in the world.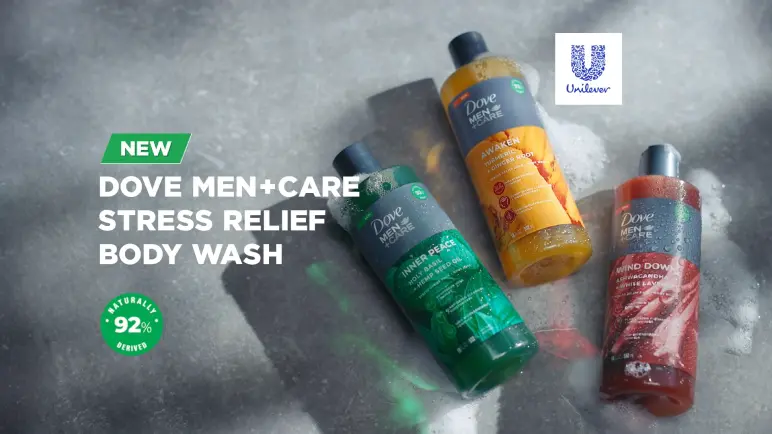 Final Thoughts
Implementing solid brand management strategies allows businesses to nurture strong relationships with their audience, which in turn builds customer loyalty. Branding helps turn your customers into dedicated fans that will stand by your business for years to come. It's also important to keep in mind that successful branding relies on mindful social media presence. Nowadays, it plays an integral role in retaining brand equity by staying connected to the customers, as well as helps with reputation management.
In this article, we took a deep dive into brand management strategies and key elements that make branding strategies work. Based on them, you can craft your own branding strategy that will suit your business the most. If you have any questions regarding business development, you can contact us at Whidegroup anytime for a consultation!
https://whidegroup.com/wp-content/uploads/small-cover-brand-management-2.webp
300
772
Kristina Bardusova
https://whidegroup.com/wp-content/uploads/whidegroup_logo.png
Kristina Bardusova
2022-12-05 11:08:55
2023-02-24 16:46:28
Brand Management Strategies: 7 Fundamental Principles
Brand Management Strategies: 7 Fundamental Principles