Today, the Magento 2 extension market comprises of more than 2800 out-of-the-box modules ready to be integrated with any Magento 2 based online store, and while the e-commerce market competition grows, so too does this number. For the last five years, the Whidegroup team has been providing businesses with e-commerce web development services. We've worked with Checkout, Paybear, Shiphawk, and others to create custom Magento marketplace extensions able to solve non-trivial shipping and payment processing tasks. Thus, we have gained deep expertise in Magento extensions for the e-commerce market and have come to understand the top Magento plugins available there.
We know how things work and there is a reason why we decided to share a bit of our expertise with you.
Some Magento e-commerce extensions are integrated to expand the functionality of online stores; others can offer customers better shipping, checkout, or other services. However, all of them must have one feature in common: providing the user with the best experience possible.
If you want to create a custom extension to integrate your services with Magento-based e-commerce stores, first, you should do in-depth research of the Magento 2 extension market and get answers to the following questions:
What types of Magento 2 modules exist?
Which of them are best-sellers?
What are the reasons for their success?
What should I do to outrun my competitors?
Keep reading, and you will get the answer to each of these questions.
Popular Magento 2 Extensions Categories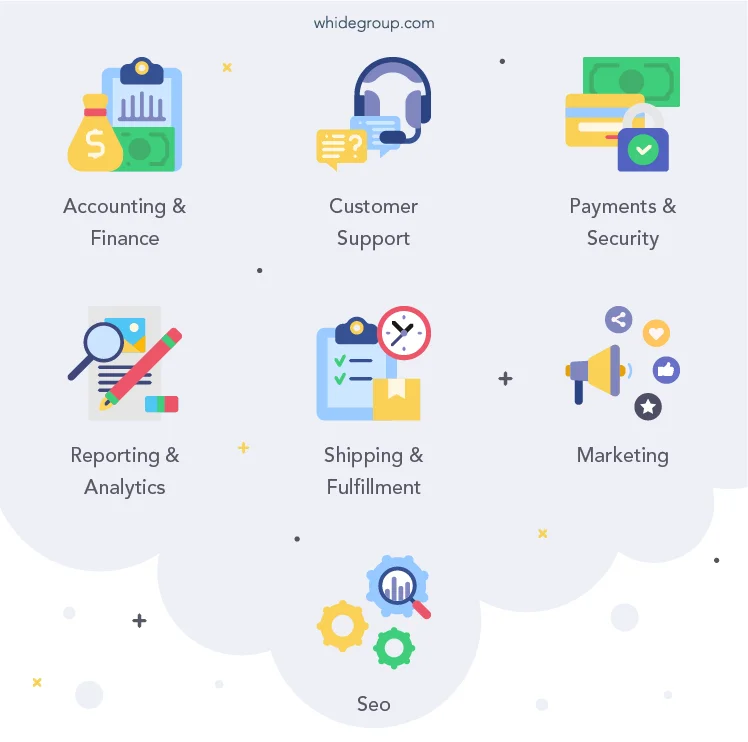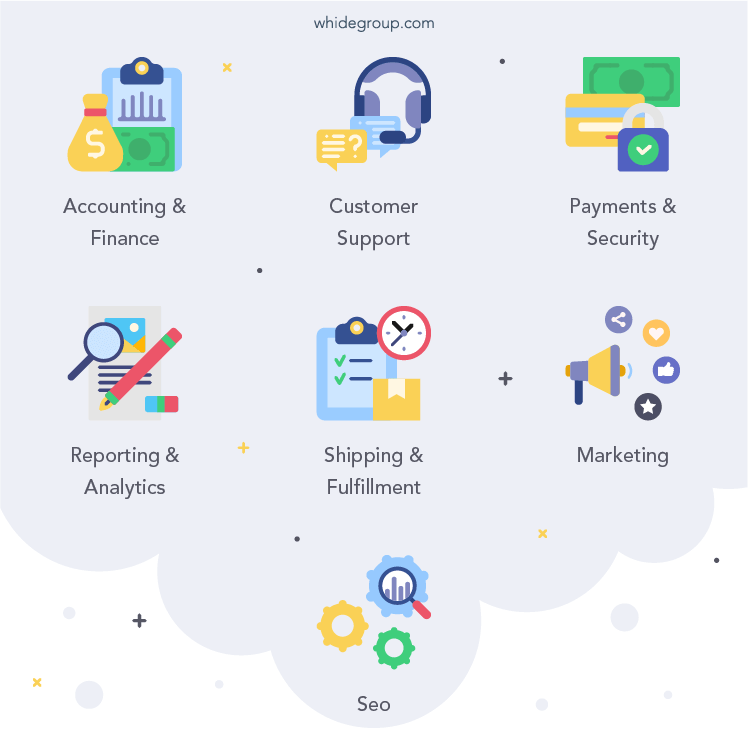 All Magento plugins for e-commerce are divided into several categories, depending on the type of services to be integrated with an online store. Here are some common types of extensions:
Accounting and Finance
Extensions from this category are used for more efficient and effective financial data management, exporting reports, and tracking all stages of the sale (order, payment, packaging, delivery, etc.), tax control, reports creation and so on. Today, there are 52 Magento accounting extensions available in total, and their prices range from $0 to $5,100.
Customer Support
Magento customer support extensions provide online stores with functionality such as live chats, FAQ, and more. These services are essential for personalizing the customer experience, building quality communication with customers, and increasing customer loyalty. There are 86 available out-of-the-box Magento customer service modules. Their prices start from $0 and end at $650.
Payments and Security
The Magento payment gateway extension is a must-have for easy and secure transactions, order management on a single page in the admin panel, and fast order placement. Any of the 367 available Magento 2 payment extensions is especially useful for e-commerce websites, which strive to provide multi-currency payments from any destination in the world. Some modules represented in this category are free, and the price of the rest of them ranges from $25 to $10,000.
We often face the situation when none of the ready-made solutions is a perfect fit for the needs of our clients, and the very best decision is to create a custom one. And this is exactly what we've been doing for our clients.
One such solution is a custom payment plugin we built for a payment processing platform Checkout.com.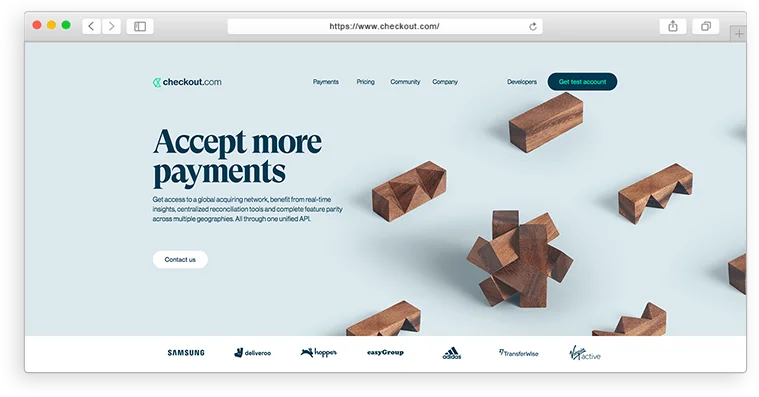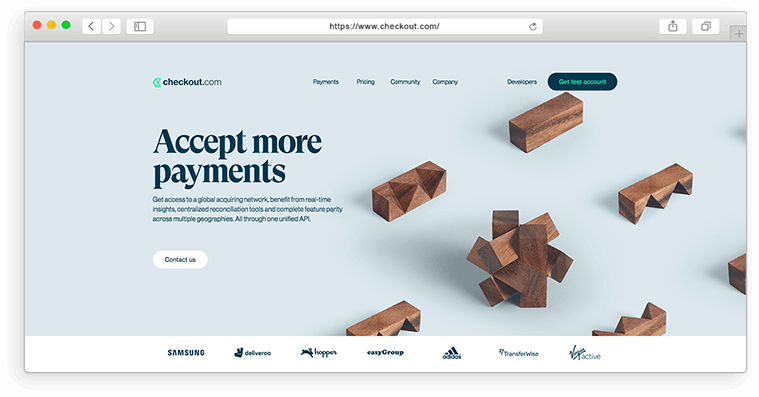 We developed this Magento 2 plugin for easier on-boarding of new e-commerce businesses. The main feature of the extension was a native token-based JavaScript payment processing integration embedded in the checkout page, which did not require the website/server to pass through the PCI Compliance (payment card industry data security standard).
We accomplished a similar task for Savvy (previously Paybear), a cryptocurrency payment service. Cryptocurrency transactions are not instant and require delayed transaction notifications. Processing of crypto payments is different from credit cards or e-wallet payments.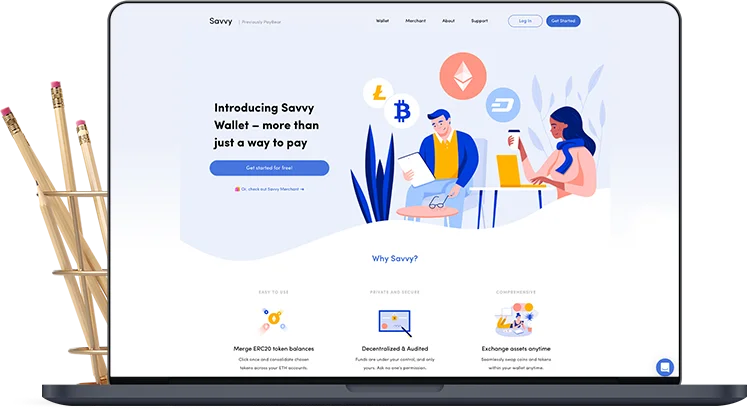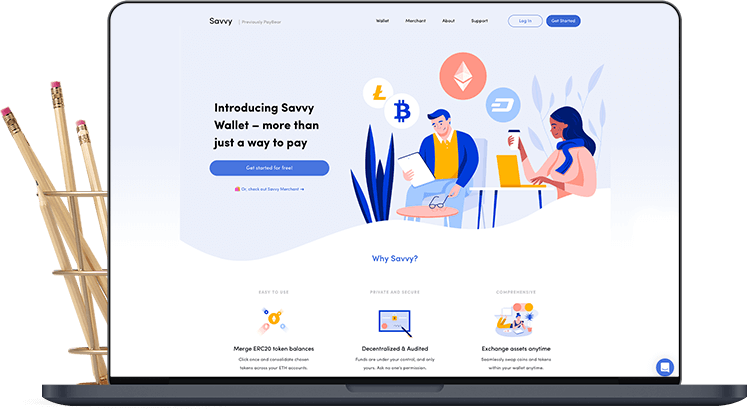 That's why, in this case, we couldn't apply standard methods of module development.
Reporting and analytics
E-commerce business owners can easily get online store performance reports, behavioral analytics, and other such beneficial reports by integrating one of the 42 ready-made Magento e-commerce plugins. As in any other category, here you will find both free modules with many features, as well as ones with a price tag. Prices start at $25, with the most expensive extension costing $755.
Shipping and Fulfillment
To let customers choose the most convenient shipping methods and, thereby, improve the quality of user experience, Magento 2 based e-commerce platforms must include the best shipping extension. There are more than 290 Magento 2 shipping extensions available on the marketplace, each with specific features and advantages.
Shiphawk, a worldwide shipping company, whose main clients are e-commerce businesses with oversized and non-standard goods, addressed us with the need to develop an e-commerce plugin for Magento so that online stores running on this platform could use their services. We've successfully accomplished the task, and today Shiphawk services can be integrated with any Magento based e-commerce platform.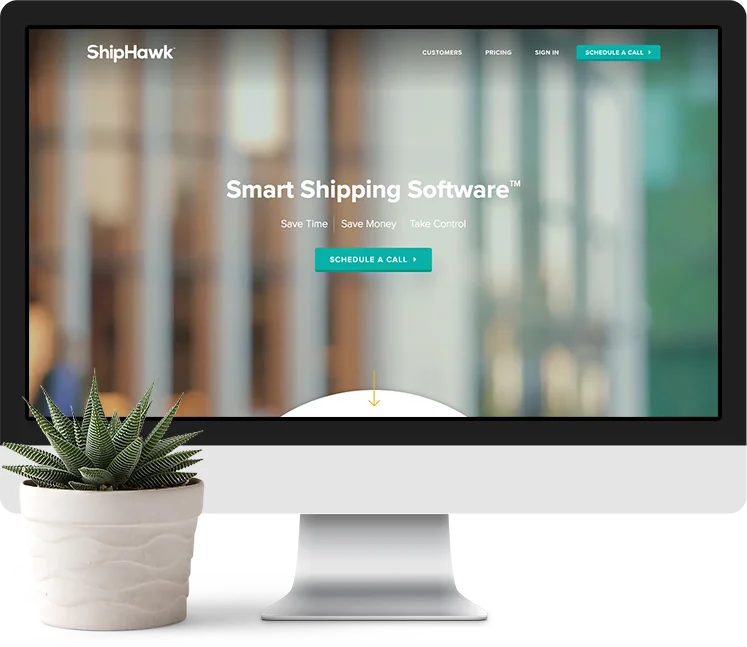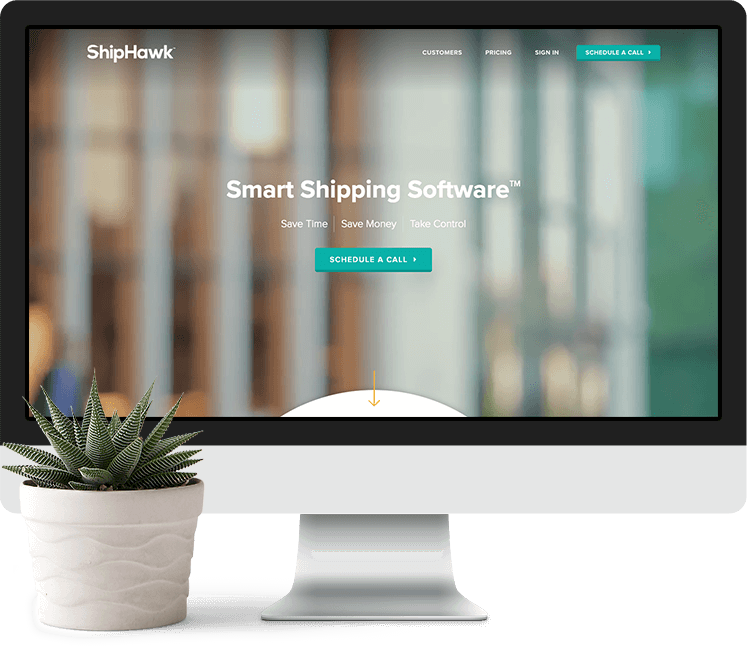 Marketing
There are more than 330 Magento marketing extensions that combine effective tools to attract new customers and retain existing ones. They are also designed to expand the current potential of Magento 2 significantly. About a third of the offered extensions are free of charge. Prices for the rest of them range from $25 to $999.
SEO
Although Magento itself has a number of built-in SEO tools, each of the 92 SEO extensions offers additional tools to expand the capabilities of the platform. The most expensive module's price in this category is $344. However, there are free extensions too.
The Best Magento 2 Extensions Available On the Market
Among the almost 3000 Magento 2 extensions available on the market, only some of them best the competition and become best-sellers. Let's see which of them are topping the list of Magento's most popular extensions in each category!
Accounting and finance
Extension
AvaTax
Sales Tax Automation
Connect Xero
Top Magento 2 customer support extensions
Extension
Help Desk Ultimate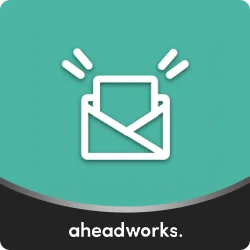 Live Chat
Flexibleforms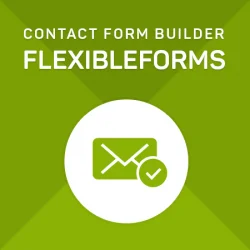 Payment and security
Shipping and Fulfillment
Top Magento Extensions for SEO
Top Marketing Extensions
Each of the listed top Magento 2 extensions benefit the end user. They improve the customer experience and speed up workflows for the e-commerce business owner.
At first glance, the market is already filled with the best Magento plugins to match every taste and need. However, users' priorities are continually changing. New trends are constantly emerging and e-commerce businesses that want to not only stay afloat but also beat the competition, have to adapt.
We're Whidegroup
We develop optimized
e-commerce stores.
Features Helping Magento 2 Extensions Win the Market
If your business targets the e-commerce market, you'll probably want to create a custom Magento 2 extension and integrate it with leading online stores all over the world.
But how do you convince e-commerce store owners to buy your extension?
You need to clearly understand the needs of your product's target audience and the major pain of the end user. Thus, you will be able to create one of the most popular Magento extensions offered on the market.
After studying the market of the best selling modules available, we can sum up with a list of vital features that you need to consider while developing a new custom extension for your business.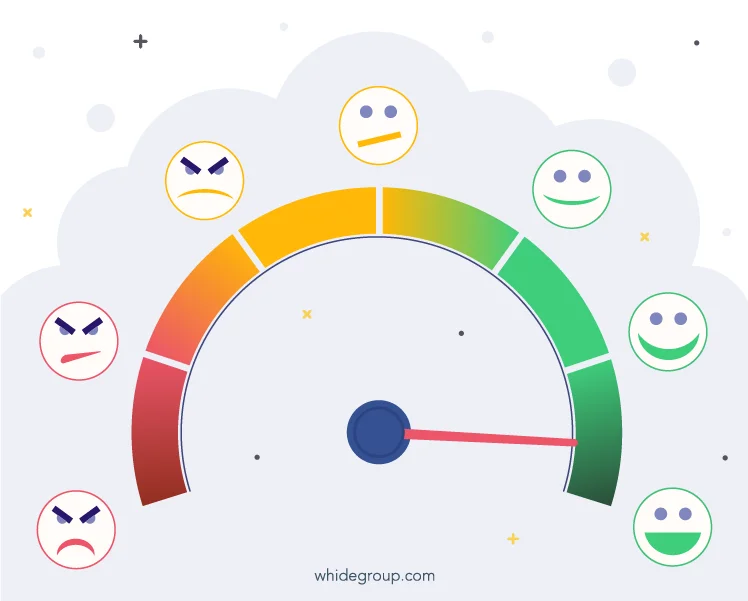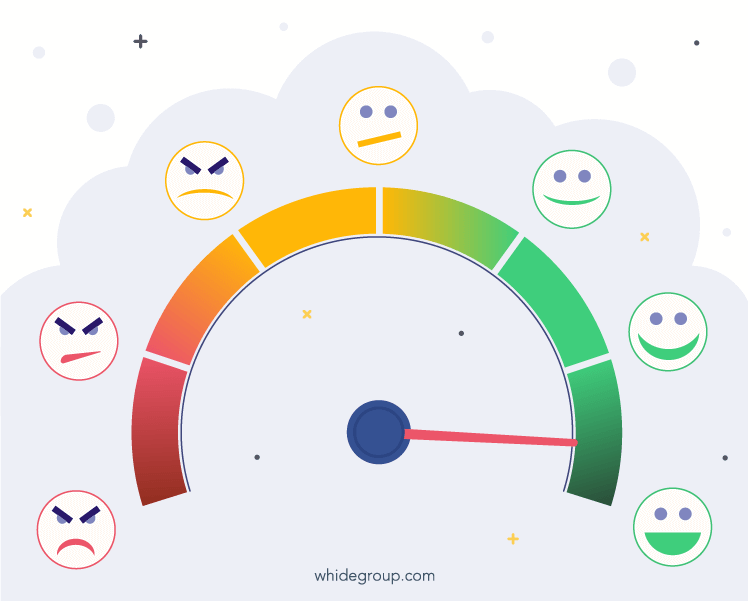 Here are several features to be implemented:
1.Mobile responsiveness. As statistics show, currently almost 45% of all e-commerce sales are generated via mobile commerce. In the next couple of years this index is only projected to grow. Non-responsive websites with bad UX are a perfect way to make site visitors abandon ship and never return to the store again. Mobile friendliness is essential for product description and checkout page optimization as well as for Magento 2 contact form extensions. Free, as well as paid solutions available on the market aren't always reliable for providing the customer with a decent level of service, so we hope that this advice will put you at least one step ahead of the competition.
2.Native integration of custom Magento extensions. Any Magento customization should be natively embedded on the website. To make a custom extension appear as similar to the native one as possible, always take into account native Magento 2 user experience, and the general UX of Magento-based stores, and be sure to follow the best design practices and platform conventions.
3.Bug-free and reliable. You should never release any extension into the market without a thorough quality assurance stage. Let's assume that you are developing a Magento 2 security extension. When it comes to the customer's personal data, its security becomes an issue. That's why it's best to first make sure you've done everything possible to debug the module, and only then you can release it. Remember – develop, test, debug, repeat.
4.User-friendliness. When it comes to conversions, bad user interface, slow page load, and complicated filtering can mean many problems, and significantly decrease the number of online store customers. If you want your module to become a bestseller, think about the target users and develop the best user interface for them.
If you want to develop an extension for your services designed to help e-commerce store owners and site administrators, it is critical to pay attention to the benefits that your module will bring. In simple words – it should not only significantly simplify the workflow, but also have a number of competitive advantages. For example:
1. Perform a thorough preliminary analysis of competing extensions and mistakes made by their providers. The easiest way to do this is to look through customer feedback and reviews. This will help you to minimize the chance to make the same mistakes during the development process.
2. One of the most pressing issues faced by users when integrating a new extension with a Magento-based online store is its conflict with other modules. Such conflicts can result in both incorrect operation of the extension, and even fatal website outage. To be honest, when developing a custom extension, it is almost impossible to eliminate the possibility of a conflict between your module and the rest of the almost 3,000 Magento 2 modules. All you can do is run a thorough quality assurance at all stages of the development process, and provide both lifetime support and lifetime updates of your product.
3. The module must fulfill the promised functions. Of course, this may seem obvious, but in modern practice, it becomes a real competitive advantage. That is, if the primary purpose of the plugin is the integration of the store with your ERP system, it must have a bug-free functionality, offer more useful features, and optimize the administrator's job better than the competitors' extensions do.
4. Your extension should not decrease the performance of Magento. Once the module breaks or slows down the admin panel or affects the entire website's function, it will be immediately removed and replaced by another, better, solution.
Final Thoughts
Any product in the field of e-commerce should always be focused on end-user preferences. As you can see, the list of bestsellers includes only those extensions that offer:
useful functionality;
easy integration;
user-friendly interface;
reliable protection;
optimal price vs quality ratio.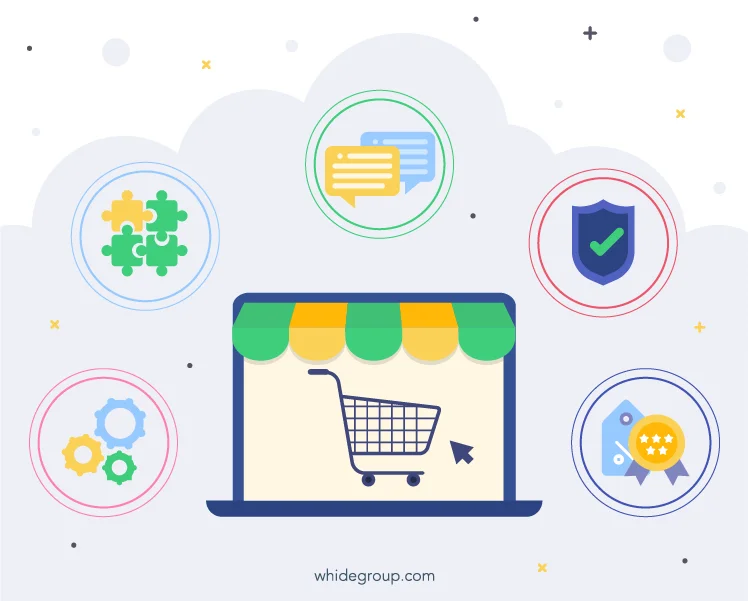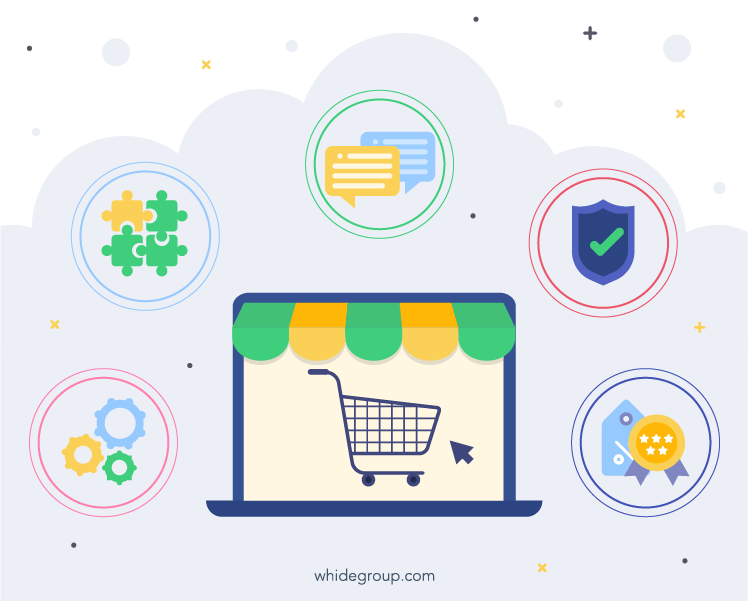 In order for your extension to appear on the list of the best selling ones, you just have to understand the needs of future customers well, study the competitors in detail, and have enough technical skills to implement all the features.
And our last piece of advice? If you decided to start the development of a custom Magento 2 extension, but are not tech-savvy enough to complete it, there is no better decision than to hire experienced professionals who are able to help you at all stages of the development process. The good news is that Whidegroup is exactly what you need. You can be sure that we will take good care of any task you assign to us.
https://whidegroup.com/wp-content/uploads/exten-bg_s.png
292
746
Olha F
https://whidegroup.com/wp-content/uploads/whidegroup_logo.png
Olha F
2019-06-07 09:04:17
2020-06-23 14:26:19
What Are the Best Selling Magento 2 Extensions for E-commerce Business Owners?
What Are the Best Selling Magento 2 Extensions for E-commerce Business Owners?