You can buy almost anything online today. From simple things for everyday life like groceries or toiletries, to the more unusual items meant for special occasions like gowns, gifts, and flowers. But let's just talk about flowers. Can you picture any important life events without a complement of flowers? Or, how do you go about giving your living space that feeling of home without an indoor plant? Despite the fact that flowers are so present in our lives, the online florist business niche still isn't saturated. And with a well-organized business like flower delivery, you have the opportunity to succeed.
In this article, we'll cover how to start a flower shop online that delivers the best customer experience, and how much it would cost to develop it. But first, let's consider the benefits of starting a flower shop online.
Dismantling the 3 Biggest Myths About Online Flower Stores
The online flower business is rife with myths that are typical for all e-commerce sphere in general. These myths are nothing but detractors that can discourage potential business owners from opening their first store. Let's take a closer look and dispel some of these myths.
Flowers are not sold through the internet
Some people are truly perplexed considering the question of how to sell floral arrangements online. They simply feel that flowers need to be seen, touched, and smelled before one can confidently make a purchase decision. However, the rhythm of modern life means that some of us just can't take the time to do so, and with the busy schedules that occupy us all, few people care to spend their time going to the store. This makes ordering flowers online more than reasonable, especially when the order falls into the hands of a professional florist on the other end of the screen. Forecasts made by industry specialists claim that the e-commerce flower market is going to grow excessively in the next few years, and it's no surprise.
Creating a simple website is more than enough for a business to start to sell flowers online
The reality is that it is better to develop a custom website because template websites look generic and unprofessional, and won't cope with the number of sales you'll undoubtedly desire.
Competition on the internet is too high and the niche is fully saturated
People think there are abundant online flower stores and the market is so oversaturated that it's futile for newcomers to enter it. Further, they think they cannot compete with market giants. But, small business has its own advantages, like the possibility to target a niche, and make use of local SEO.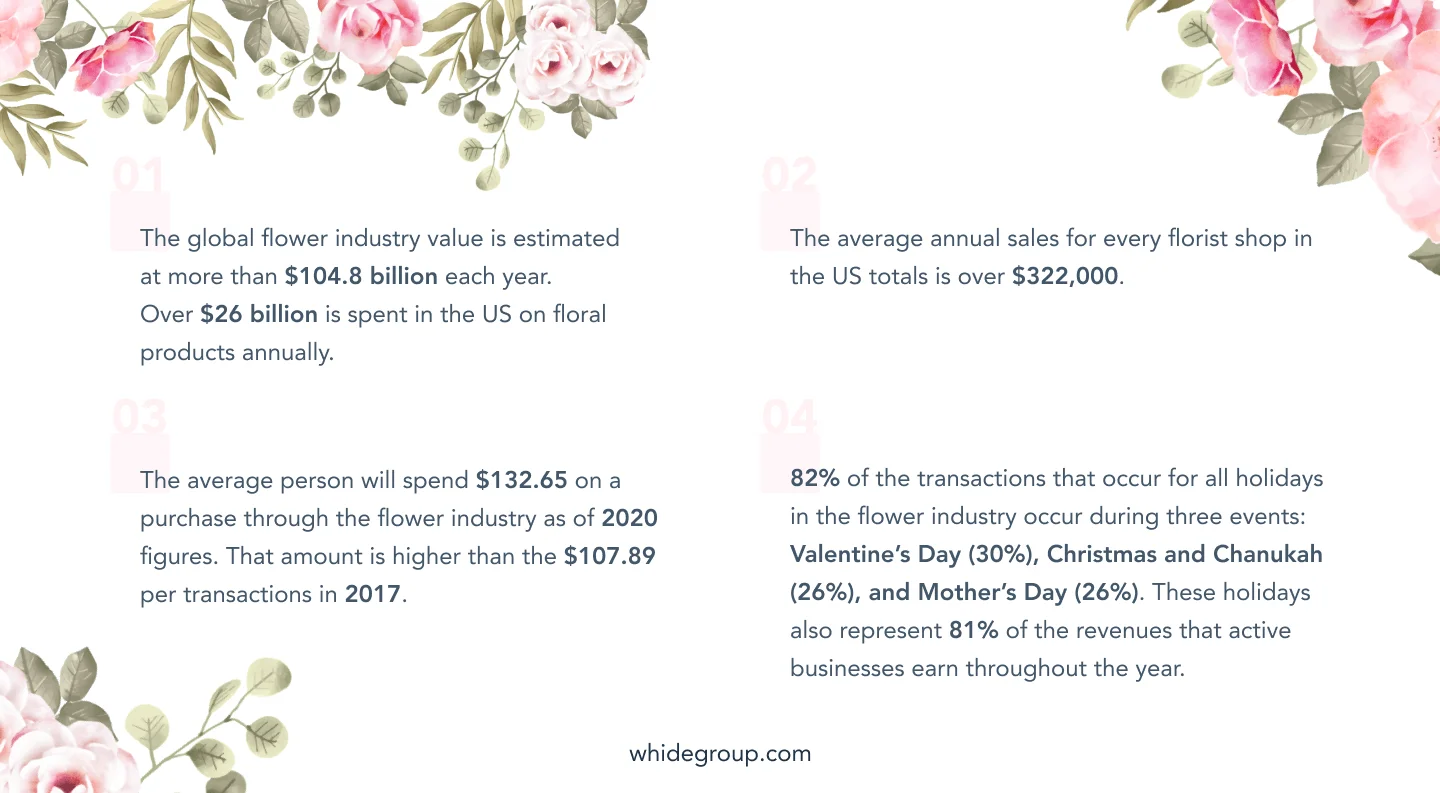 Online flower shopping and delivery are becoming popular: 18% of internet users worldwide have purchased flowers and gift sets online. So, maybe now you will strive to open a flower shop?
What Matters Most for Customers When They Buy Flowers From Online Stores?
Each e-commerce industry has its own features and nuances that should be taken into account while creating a store. The flower industry is no exception, and here is a breakdown of the factors you should pay attention to while developing your flower shop:
Recommendations. As a general rule, people tend to purchase flowers for special occasions, which by nature, do not happen very often. Because of this, some customers may have concerns about selecting the right items, both floral and non-floral, due to lack of experience.
Delivery. Fast and problem-free delivery is everything when it comes to delivering something as delicate as a flower bouquet. With this in mind, make sure that the delivery service you use is careful enough to deliver every bouquet in pristine condition.
Quality. Some people are still skeptical about e-commerce. Their skepticisms can be particularly strong when it comes to ordering flowers since it's impossible to check the quality.
Value for money. This aspect is not specific to the floral industry, but about purchasing in general. Everybody looks for the perfect price-quality balance, and flower shops are not an exception.
Assortment. Offline stores are limited by the physical area, while you're not! So, use this advantage to your favor, and offer your customers a wide range of items to satisfy their needs!
Convenience. Let's face it. Most of us purchase presents at the last minute. Your customers are no different. Give them the perfect customer experience at every stage of their buyer journey so they are confident in their purchase. By doing so, you'll reduce your bounce rate and your authority will blossom in the eyes of your customers. (See what we did there?)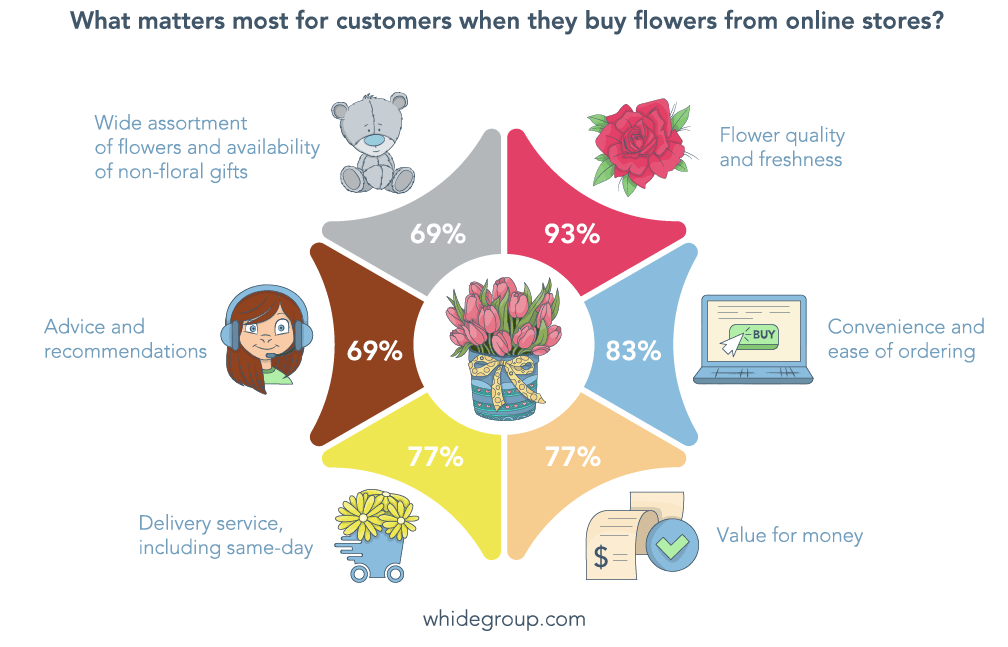 3 Best Online Flower Order and Delivery Stores
One of the most eminent product tester and service review companies worldwide, TopTenReviews, researched flower delivery services by ordering flowers online from 10 vendors and analyzing them by the quality of service, flower quality, and the range of flowers and products offered by each of the e-stores. Want to know what they found?
1-800-Flowers.com
This store has a wide assortment of both flowers and non-floral gifts for any occasion. In order to provide its customers with the best user experience possible, the store has built strong customer support services. Additionally, 1-800-Flowers.com provides a 100%-satisfaction guarantee to its customers, which clearly shows that the company is confident in the quality of the products they provide. Striving to keep a finger on the pulse, 1-800-Flowers.com additionally provides different types of surveys, such as mail, telephone, in-store and so on to keep an eye on their service standards.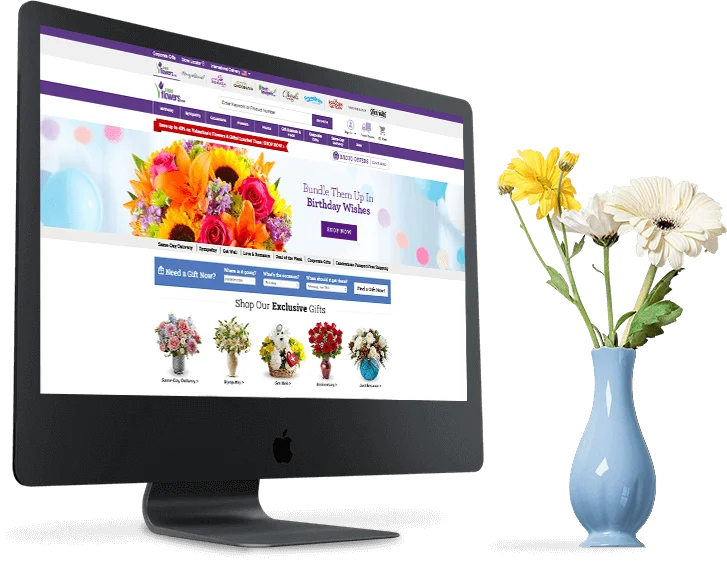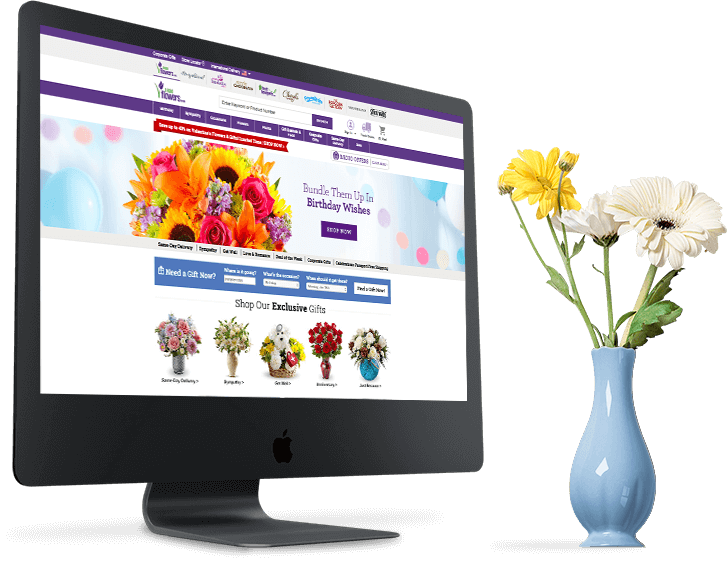 FTD.com
Touted as the best online flower delivery service, this company is famous for its claim to having the most extensive network of partners, delivering flowers to 150 countries. Florists' Telegraph Delivery has a long-established history as it was the first flowers-by-wire service when it was launched in 1910. FTD has maintained an excellent reputation for flowers, an impressive range of gifts, and has many other reliable services. An interesting side note: a subscription for Free Shipping differentiates this web company from the others.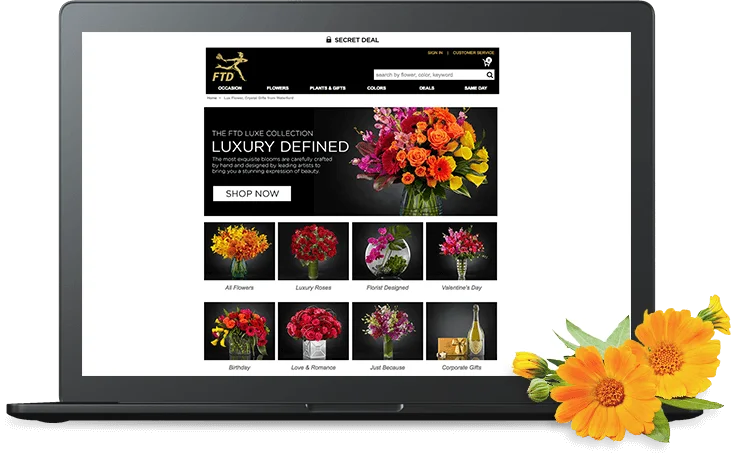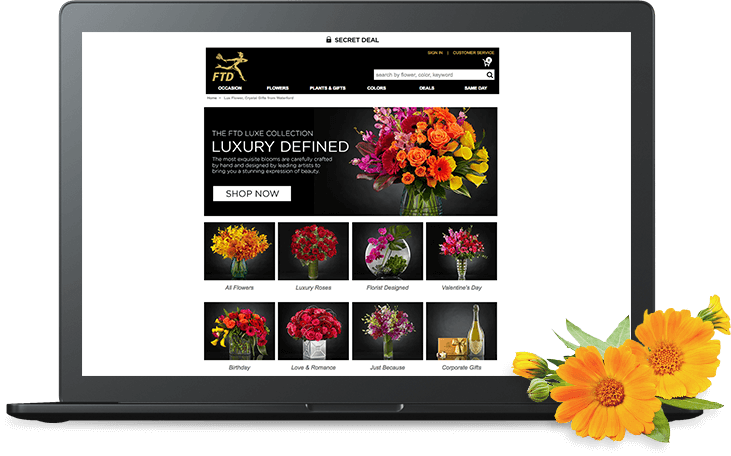 OrganicBouquet.com
This online flower delivery company has a particular focus on fresh and appealing flowers. Promoting eco-friendly production, Organic Bouquet also cooperates with Carbonfund to reduce the emission of greenhouse gases generated from their shipments. Additionally, Organic Bouquet donates to non-profit organizations that provide education for women and girls in underdeveloped countries and promotes safe working conditions for farmers. In such a way, Organic Bouquet adds social responsibility to their corporate chest and appeals to those that care about such issues.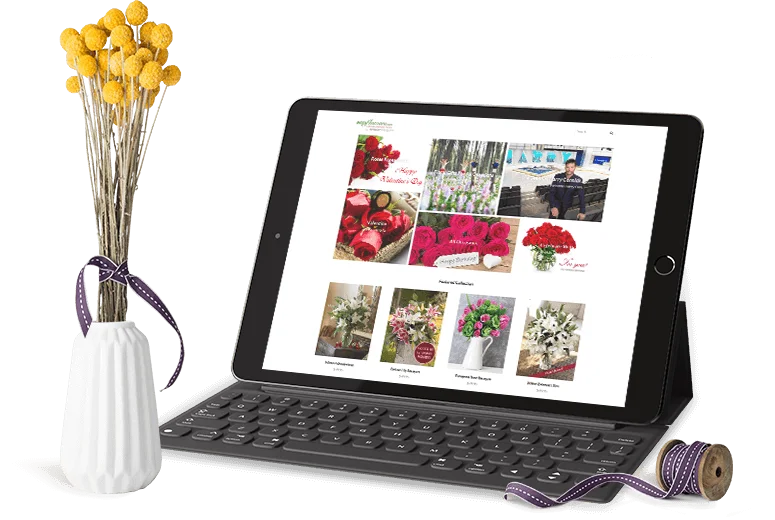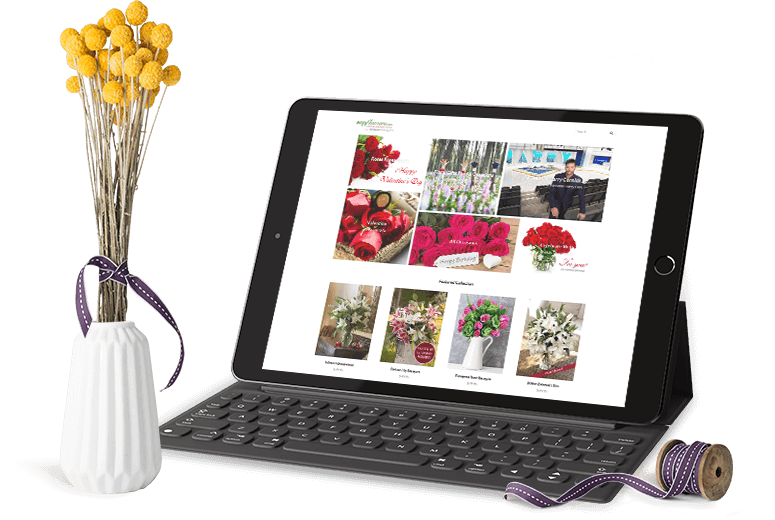 What Makes These Online Stores the Best on the E-commerce Market?
Let's look inside the strategy of the floral stores listed above and learn what makes them the best ones in the industry.
Floral selection
The best floral e-stores offer flowers for every occasion: weddings, anniversaries, birthdays, funerals, and more. Additionally, people may wish to send a gift to an employer, or business partner, but may feel flowers express too much of romantic sentiment. A great alternative is a simple green plant or something unique and exotic like bonsai or rare cacti. Naturally, the classic floral arrangement is indeed a bouquet of red roses but offering a range of flowers and other plants simply allows you to reach more customers.
Ordering & delivery
Another important part of the online florist business plan is a competent delivery service and high-quality work. The possibility of sending flowers "over-the-wire" has been around for over a century, taking 3-4 days for delivery. Today, there are a lot of ways to order, and those first-rated flower e-stores provide both phone and online services, as well as providing customer care support. To give customers more security, these companies provide tracking information for orders by phone and online, so customers can check the status of their delivery as it moves from the store to the intended recipient.
Non-floral gifts
In case your customers want to add a big bar of chocolate or a nice teddy bear to their flower order, it is important to provide them the opportunity! Companies that hold leading positions in the world of online flower shops offer their customers a wide range of non-floral gifts, from colorful balloons and sweets to rare fruits and fine jewelry.
Eco-friendly & charitable
The best online flower stores sell eco-friendly plants and flowers. To give proof of these trading practices, many online shops show they have Veriflora designation, which confirms that the company only sells products cultivated under specific sustainability standards. Another sign is Fair Trade certification, which confirms that a company's production meets various standards for treating the environment and that its employees operate with a certain level of care for the plants. The most successful online flower shops also donate part of their revenue to support nonprofits that do things like work to combat child labor, illiteracy, or the use of harmful chemicals such as pesticides.
In addition to the factors listed above, all the stores provide their customers with exceptional customer experience. This fact makes them stand out among their competitors.
Discover more easy eco-friendly practices

Third-party Integrations You'll Appreciate for Your Flower Business
As for third-party integrations, you, as the business owner, will appreciate the following:
Accounting & finance
This will help you with efficient management of the point-of-sale system (POS) and accounting system. You can review such integrations as QuickBooks Online and Web POS.
Customer support
You need this to provide customers with qualified support service, which can directly affect your sales and increase user retention. For example, the solutions like Help Desk Ultimate and Product Updates Notifications may be appropriate for an online florist business built on Magento.
Payments & security
People feel more comfortable when making purchases in a web store that offers various payment methods. Payment extensions should provide secure checkout, fraud protection, account updater, and mobile payments. We recommend drawing your attention to options like Authorize.net and Braintree Payments. However, it would be better to learn more payment solutions, and then make a decision about which one is the most appropriate to your store.
Reporting & analytics
These solutions enable you to measure your web store's performance and provides visual insight of your sales funnel. You should try Magento Business Intelligence, Google Analytics, and XTENTO. Additionally we recommend that you consider some other popular analytics tools.
Shipping & fulfillment
For flower e-commerce businesses, shipping and fulfillment are the last stages of the customer journey. This step includes calculation of shipping costs, IP auto determination, adjustment of shipping rates via flexible rules, etc. We think you may like Amasty (Shipping Rules and Order Archive) and SendCloud for shipping and fulfillment solutions.
How Much Does it Cost to Build an Online Flower Store?
The issue of price is one of the most critical ones when it comes to e-commerce development. That's why it requires particular attention to any detail when reviewing this aspect. In order to give you a detailed impression of the true cost of developing a floral website, below we offer a detailed workflow for website development.
E-commerce platform selection
There are plenty of solutions to choose from but we recommend you pay particular attention to Magento and Shopify. The first reason for this is that these two platforms serve over 31% of all online shops worldwide. The second reason is that we've got solid expertise in both, and can recommend the best solutions possible when it comes to Shopify and Magento. Magento Open Source is free of charge, and Basic Shopify costs $29/month.
Hosting service provider
Currently, there are three major players on the hosting providers market: A2Hosting, HostGator, and SiteGround, each of which is good in its own way. Their cost starts from $11.95 and goes up to $118.99 per month.
E-commerce pages development
These are the pages that are considered to be the most critical for any e-commerce website:
Product card. The time needed for custom product page development is on average 50 hours.
Homepage. Homepage development is commonly estimated to run 10 hours.
Category page. This page development takes 36 hours on average.
Checkout page. On average, custom checkout page development takes up to 40 hours while optimizing an existing one takes around 20 hours.
The most common way to measure the cost for page development is by using an hourly estimation. A developer's hourly rate varies from $50 per hour to $200. So, let's look further at how long it takes to develop each page mentioned above.
Learn more about

Website design cost
When it comes to the e-commerce site design cost – it all depends on whether you prefer to use a ready-made theme or implement a fully-custom design, as the price difference between these two options can be dramatic. Let's review these in more detail:
Themes. The prices for the themes start at $37 and go up to $179. Free themes are also provided, however, they tend to look a bit outdated.
Custom design. On average, the custom design development process takes from 10 to 500 hours to be completed, while the web designer's hourly rate starts at $50.
Payment processing integration
To date, the most popular e-commerce payment solutions are PayPal, Authorize.net, and Stripe. Together they own over 75.6% of the overall market share. None of them have setup fees and all charge only for successful transactions (2.9% + $0.30).
Common website maintenance
Depending on a vast amount of factors, e-commerce maintenance cost will run you anywhere from $5,000 annually.
Flower Shop Website Design: What Matters in Terms of User Experience?
User experience is considered to be one of the main factors that affects conversion rates. This is why it requires particular attention from you. To give you the most detailed impression possible, below we have summarized the User Experience Honeycomb by Peter Morville which consists of 6 important elements a website needs to embody to promote a good user experience.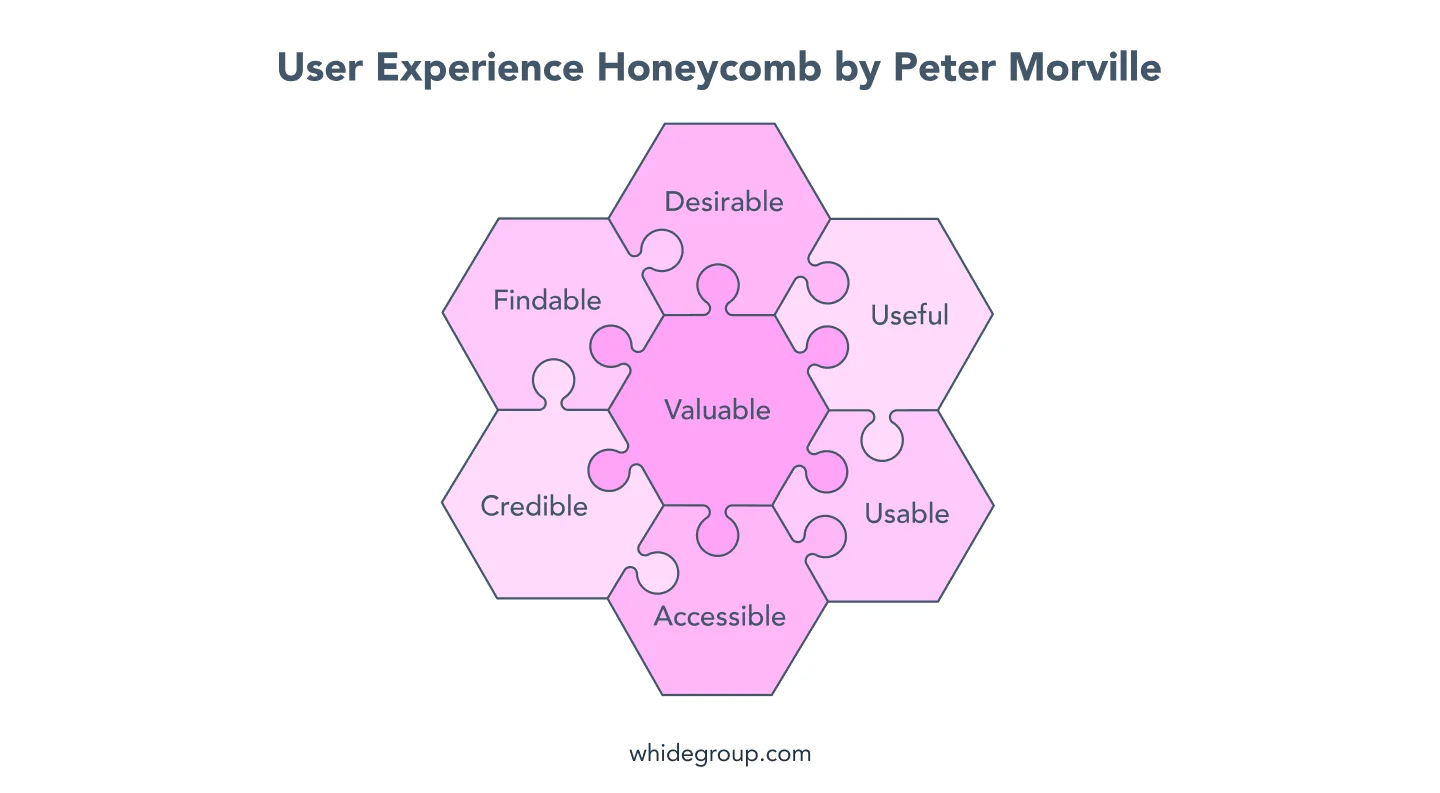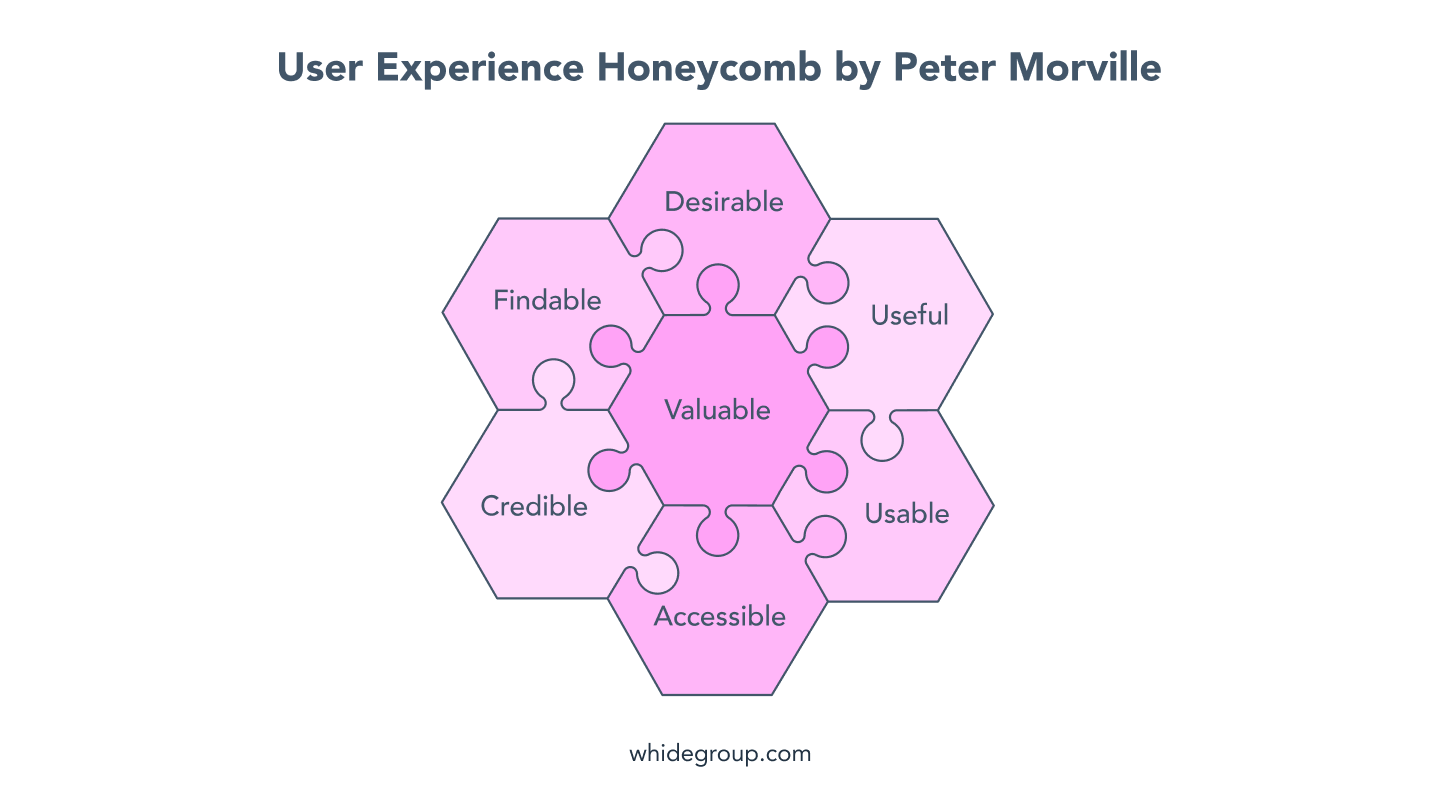 So, according to this honeycomb, your website should be:
Usable. Make sure that your website is easy and pleasant to use.
Useful. Establish original and attractive content to entertain and educate your customers.
Desirable. The content on every page of the website should evoke emotion and appreciation.
Findable. Provide clean and simple navigation across the website.
Accessible. You should take into account that your website should be easily accessible by people with any disabilities.
Credible. Your customers should trust you on every stage of the buyer's journey.
After reviewing the components of user experience, you're fully ready to design a flawless user experience for your website. You can be confident that your customers will appreciate that and will likely visit regularly to make new purchases from your store.
The Best Templates for Online Flower Stores
People always judge a book by its cover, and they will judge your website in the same way, so take care of your floral website's appearance. Good design includes many aspects, such as the color scheme, typography, general style, and more. To date, the most trendy solution to deal with the design of the website is an online flower store themes application. Below we consider some of the most popular themes that have gained the affection of both business owners and customers:
ByHands – Flower Store WooCommerce Theme. This theme has an easy, understandable interface and clean code, which means that your customer will enjoy an extraordinary convenient shopping experience.
FloraFest – Flower Shop Responsive Magento Theme. With its light and clean background, this theme is perfect to represent the wide variety of color variations of your floral arrangements. This makes shopping a joyful procedure and encourages customers to return to your store again and again.
Flower Shop WooCommerce Theme. Fully responsive and editable, this theme also offers rich SEO capabilities along with multilingual options. In such a way, you'll be able to hit the top positions in Google search results and deliver an outstanding user experience to your customers.

Final Thoughts

The flower shop setup may seem to be a daunting task, however, if you break it down, it's manageable and can be done. Even more – with qualified assistance and a well-thought-out strategy, you'll be fully ready to provide your customers with top-notch services! If you have any questions or would like to discuss how we can help you get started on your online flower shop – don't hesitate to drop us a line!
https://whidegroup.com/wp-content/uploads/flower-store-small-4.webp
300
772
Olha Fedchenko
https://whidegroup.com/wp-content/uploads/whidegroup_logo.png
Olha Fedchenko
2020-01-22 13:56:03
2022-12-15 12:22:22
How to Start a Flower Shop Online
How to Start a Flower Shop Online