Exquisite Design for Your Electronics Store
With advancing technologies comes the opportunity for you to provide your customers with the cutting-edge electronics to match them, and you need the right website to reflect what you have to offer. At Whidegroup, we stay ahead of the game when it comes to website design and will deliver a site that you can be proud of, and your customers can be impressed by. We can tailor your website with stunning graphic design, as well as blog design where you can discuss the newest trends, on a range of platforms. We'll start with a needs assessment, and define the necessary project scope to deliver the perfect website for your business. Your users will have an enhanced experience with intuitive navigation and features such as an alluring homepage, a photo and video gallery with illustrated technical specs, and an animated top navigation dropdown menu that simplifies the catalog for your customers.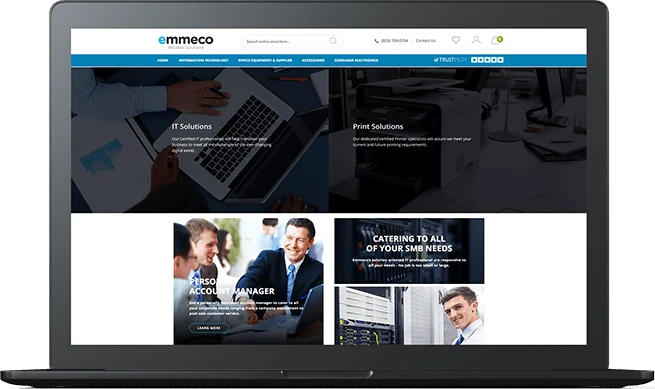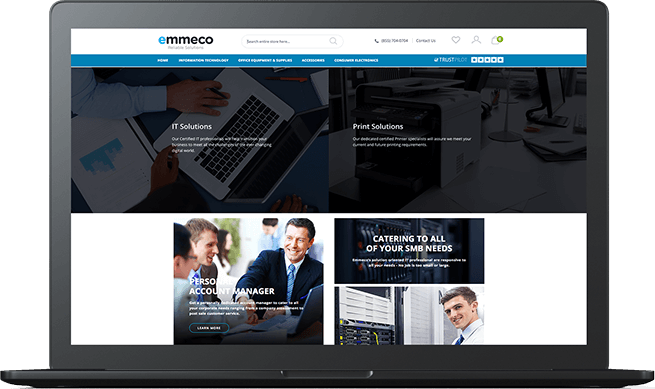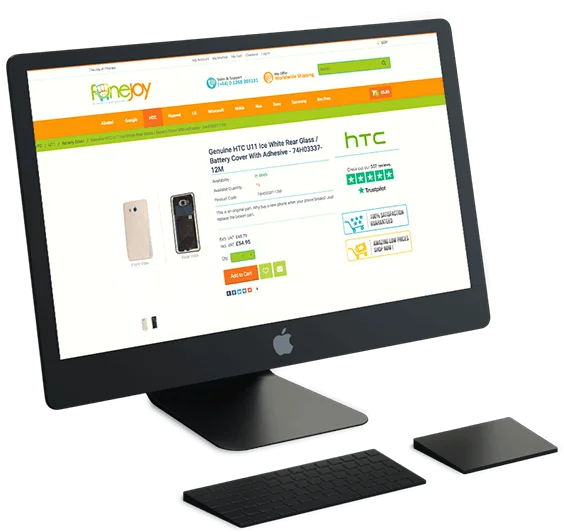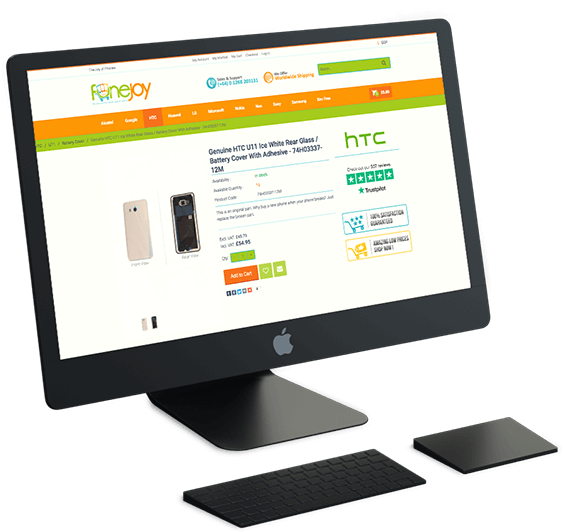 Development Services to Sell
Electronics Online
We provide our clients with full development services to match their needs. We deliver the front-end and back-end development, using whichever e-commerce platform makes the most sense for their business needs whether it is Magento, WooCommerce, Shopify, or something else. Our designs come with the ease of 3rd party app and platform integration. By partnering with Whidegroup, your website will enjoy scalable services that will grow with your business, security with PCI and GDPR compliancy, additional features such as SEO, marketing software, stroking software, and server tuning, all bolstered by our expert support services. Your website will be built in accordance with the latest design standards, using HTML5, CSS3, and PHP7. We will handle every aspect of designing and building your electronics web store so that you can focus on running your business while leaving the stress behind you.
Website Features for Your Electronics Store
RMA Reporting and Flow
RMA software gives your customers a smooth refund processing experience, which builds trust and keeps your customers coming back. Clear communication about the steps involved for an efficient return make this software a must for your store.
Blogging Tools
Blogging allows you to drive traffic to your site with SEO elements. As the owner of an electronics online store, your products will undoubtedly be on the cutting edge, and the blog on your website can serve to discuss new products for your customers.
Chat and Chatbot Implementation
Chatbots mean 24/7 contact with your store for your customers. Regardless of their location, your customers will enjoy interaction, asking questions about products, getting advice to ease their shopping decisions, and in the language of their choosing.
Integration with CRM System
A CRM helps manage your business' relationship with both current and potential customers. Its aim is to focus on customer retention and help your company experience growth in sales. A good relationship with your customers is essential to success.
Order Management System (OMS) Integration
An OMS makes managing customer info simple and straightforward. You can easily keep track of their current orders, past order history, payment history and order types (high volume, bulk, etc.). It can also help you track everyday business processes.
Referral Programs
A referral program can boost customer loyalty and help to convert visitors into customers. Whether you want to use a standalone program, or one done via 3rd party integrations, you decide what kind of program makes the most sense for your business.
Smart Checkout Flow
Online shoppers want convenience and simplicity. Incorporating a smart checkout flow into your electronics e-store that allows your customers to skip unnecessary and redundant aspects of the checkout navigation will make them want to return.
Extra-Accurate Search
A big draw to online shopping is the ease it presents shoppers. This search feature does just that as it includes autosuggest to help your customers better find what they're looking for and provides filtering and sorting capabilities by various specs.
How Much Does It Cost to Build an Electronics Online Store?
The cost of building your online electronics store is largely affected by how many hours are required to finish the job. The time it can take to build
a website depends on various factors. Beginning with the initial assessment and design, the front and back-end development, and the final stages
of the live server setup and deployment, a completed web build can take upwards of 550 hours. This length of time is dependent on the
complexity of your site, along with the number of apps, etc. that you may want to include. The more complex, the more time to be spent, the
higher the cost. However, another aspect that affects cost is the location of the developer. Regions such as the US or Western Europe see higher
rates charged, while places like Ukraine can deliver the same high-quality results for a fraction of the market rate. At Whidegroup, we want to
provide you with the website solutions that will exceed your business needs. For a complimentary quote on our services, connect with us today!
TELL US ABOUT YOUR PROJECT - WE'LL RESPOND WITHOUT DELAY!