Exquisite Design for Your Home Decor Page
There truly is no place like home, and you want to help your customers make their homes look great and feel comfortable. While you're sourcing the amazing home décor items to inspire your customers' home dreams, we'll create a website to inspire your e-commerce dreams! At Whidegroup, we'll focus on your business needs and expectations, while delivering the services required to get that perfect design. Some of the design aspects you can look forward to include using responsive web design to complement your customers' devices, particular focus on website usability, and an intuitive navigation. Your home décor customers can enjoy an open view of your products with a convenient slideshow or collection list, and sorting options so they can find exactly what they're looking for. Our designs will help your store draw the right attention to it and keep your customers interested through to the checkout process.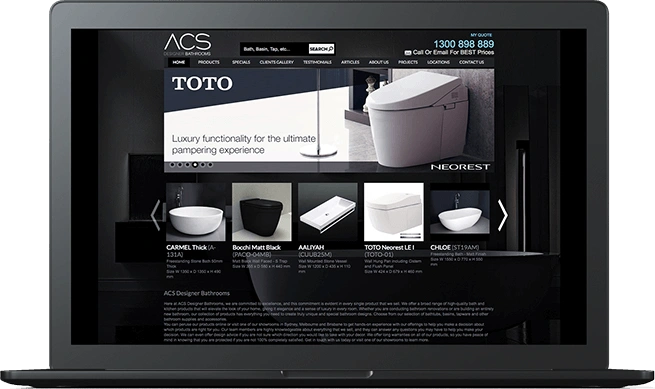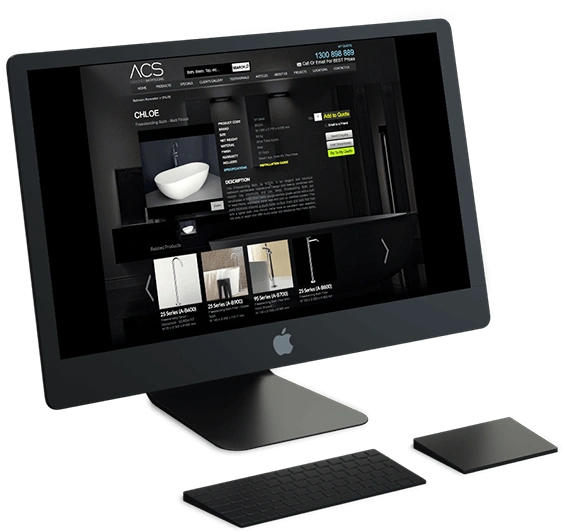 Development Services to Sell Home Decorating Items Online
Our development services involve custom development or template design. We'll do the full front and back-end development, including things like server tuning, and third-party app and platform integration if desired. We work with various e-commerce platforms, and deliver stunning products using Magento, Shopify, WooCommerce, and WordPress. By giving Whidegroup the opportunity to provide you with a powerful web design and complete website development, you are also giving yourself the ability to forget your website troubles and focus on other aspects of growing your business. We'll implement scalable services to expand as your business expands, and your website will be secure with SSL certification, as well as GDPR and PCI compliance. Your site will be built to the latest standards (HTML5, CSS3, PHP7) and have features such as SEO, and marketing and stroking software – all to help your business succeed!
Website Features for Your Home Equipment Store
360-degree View of the Product
Your customers will need to be able to picture your store items fitting nicely inside their home. This tool allows them to manipulate the products and see them from every angle, which is just about as good as putting the actual item in their hands!
Up-sell/Cross-sell/Related Items
These techniques are great for enticing your customers to purchase more products and keeps them interested until they get to the checkout page. The customer is interested in a chair on your site? Suggest a coordinating throw pillow or curtains to help!
Email Management
Good communication is key to maintaining happy customers. Email management allows you to choose your outgoing email template design to complement your branding, and set messaging for order details, statuses, product review responses, and more!
Social Media Integration
A solid presence on social media is a great marketing tool for your business. Since most of your customers will have social media accounts of their own, you can build followers and inspire home décor styles that lead right back to your online store.
Integration with CRM System
A good CRM system helps business owners like you maintain their customer database and accounts without a hitch. This system helps by tracking each customer interaction, keeping contact information current, managing accounts, and has many other features.
Security Provisioning
Online shoppers value security when it comes to keeping their information protected. We implement a two-factor authorization as well as a fire wall to give your customers confidence in their purchasing and help protect them from identity theft.
Blogging Tools
Blogs are a great way to drive traffic to your site via posts enhanced with SEO. You can also use them to highlight things like the latest home decorating trends, or perhaps focus on designing for specific rooms and more, while showcasing your products.
Discount & Promotion Management
People love a good deal, and we can develop an extension that makes it easy to create and manage discounts and promotional programs, which keeps your customers returning and attracts new ones. Easily create codes and set purchase requirements.
How Much Does It Cost to Build an Online Home Décor Store?
The amount of time needed to complete a website affects the expected cost. A website developer's journey will typically start by analyzing a client's requirements, and then creating a design. Following the design process is the development of the site, including back and front-end. The final step is the live server environment setup and deployment of the website. All in, a typical website build takes from 160-550 hours, depending on the complexity of the site. However, in addition to the length of time, the amount you pay could be higher based on the location of the developer. For example, developers located in Canada, the USA, or western Europe, tend to fetch higher prices. Meanwhile, developers in places like eastern Europe, or Asia, create quality results for less. At Whidegroup, we can save you between 35 to 55% off the higher market pricing when it comes to creating a stunning website for your online business needs. Drop us a line - we look forward to providing you with a free quote!
TELL US ABOUT YOUR PROJECT - WE'LL RESPOND WITHOUT DELAY!