Free Download
The WCAG 2.1 checklist: How to Make Your Website Accessible to People With Disabilities
Learn how to make your website accessible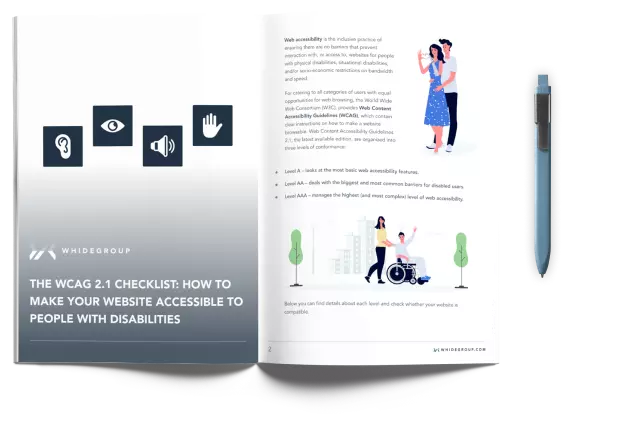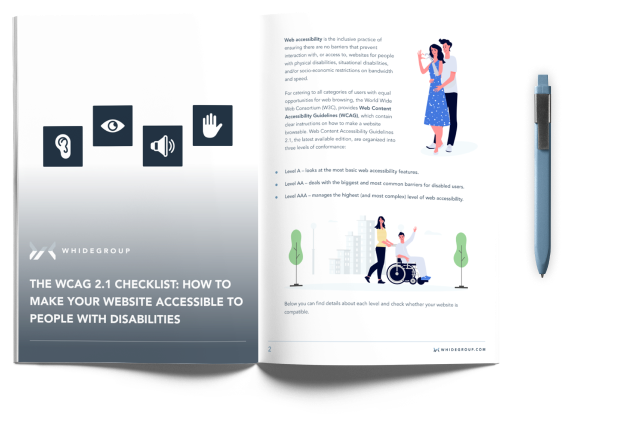 Download and use our checklist to:
Know what are Web Accessibility Standards

Learn why it's important to follow Web Accessibility Guidelines

Explore the details of accessibility levels

Understand how to implement these guidelines on your website
Web accessibility is the inclusive practice of ensuring there are no barriers that prevent interaction with, or access to, websites for people with physical disabilities, situational disabilities, and/or socio-economic restrictions on bandwidth and speed. In this guide, you can find information about accessibility standards and ways to comply with them in one place. We've put together all the principles of web accessibility to make it convenient for use. The guide is completely free and can be used by your company today.