FEATURES
We're an expert Magento web development team with Magento 1.x and Magento 2.x projects in our portfolio. Explore our Magento web development services
Performance optimization
Speeding up page loading time gets you on top of search results faster, and keeps your visitors on site longer. Performance optimization is an integral part of our custom Magento web development services. We make pages load in 1-3 seconds on both desktop and mobile.
Certified Magento developers
Magento offers certifications that signify competence in Magento development. At Whidegroup, you can hire a Magento certified developer who went through a rigorous skill testing process to prove the knowledge of the Magento platform.
Custom development
As Magento e-commerce developers we have a deep knowledge of the platform and build custom code compatible with your ecommerce website. We perform Magento store customization of any complexity to meet your specific needs.
Magento extension development
If an existing module for Magento doesn't work for you, or you need to build an extension to sell on the Magento Marketplace, you can partner with our Magento development company. We develop custom plugins for individual and commercial use.
Dedicated team
Often, hiring a single Magento developer isn't enough to implement the entire website. Our Magento web development company offers dedicated teams that include expert Magento developers, UI/UX designers, quality assurance specialists and project managers.
Magento 1 to Magento 2 migration
Magento 1 will no longer receive updates so important for keeping your website safe and secure. If you're still using Magento 1, it's high time to upgrade! Rely on our Magento ecommerce development company to perform the migration for you.
Magento support and maintenance
Online stores are like cars – they need to be supported regularly. Support from our expert Magento developers ensures your online store receives all the needed updates and works without issues. Our support packages are flexible and fit various kinds of businesses.
Systems integrations
Whether you need to integrate your e-commerce store with a third-party service or your internal system, at Whidegroup, you can find a Magento developer to perform the job. We integrate payment systems, CRM, ERP, Marketing Automation, and other types of software.
ABOUT WHIDEGROUP
Founded in 2014 in Ukraine, Whidegroup is a Magento website development company with an impressive track record. We completed over 50 e-commerce projects and are focusing on building long-lasting relationships with clients. On our way to becoming the best Magento development company, we've built a strong engineering culture and perfected our approach to client management and software delivery. We heavily rely on Agile methodology because it allows us to successfully complete projects and establish effective communication with clients.
56
successfully completed projects
10+
years of e-commerce experience
SERVICES
Our core Magento development services
are tailored to your needs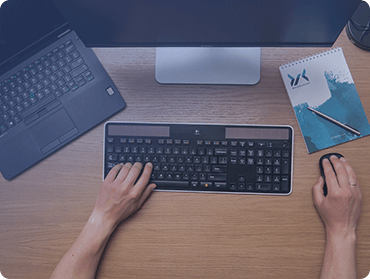 Implement custom
Magento web development
Get end-to-end e-commerce
development services to implement
a custom Magento store.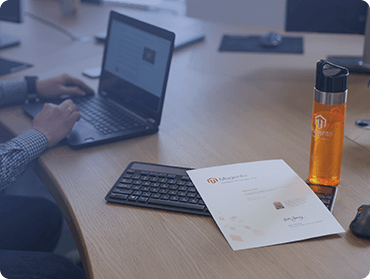 Hire certified
Magento developer
Hire expert Magento developers
to work on your project as your
team members.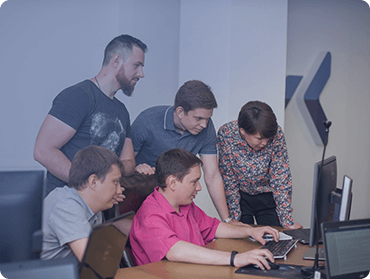 Get a dedicated
Magento team
Develop an online store with a
team from a specialized Magento
development company.
ADVANTAGES
Why choose our company
Characteristics
Average Magento boutique agency
Whidegroup
Characteristics Business analysts with previous e‑commerce experience thus understanding your business processes
Average Magento boutique agency –
Whidegroup +
Characteristics Strong e-commerce back-end developers that are able to do performance optimization
Average Magento boutique agency 1-2
Whidegroup 5
Characteristics Business-centric rather than technology-centric
Average Magento boutique agency –
Whidegroup +
Characteristics Full cycle process from business analysis till configuration of live server
Average Magento boutique agency –
Whidegroup +
Characteristics Hands-on experience with the most popular e-commerce CMSs that helps to perform migrations effectively
Average Magento boutique agency –
Whidegroup +
Characteristics Progressive Web Apps (PWA) and ReactJS experience
Average Magento boutique agency –
Whidegroup +
Characteristics Average years of employees experience
Average Magento boutique agency 4
Whidegroup 6
GET IN TOUCH
Get a quote now
Send us some information about your project and we will get back to you shortly. We provide free quotes for ecommerce web development projects.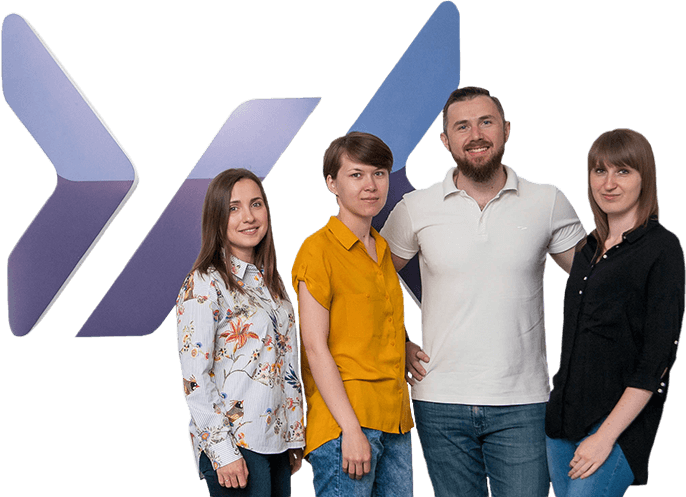 OUR WORK
Look at e-commerce projects we developed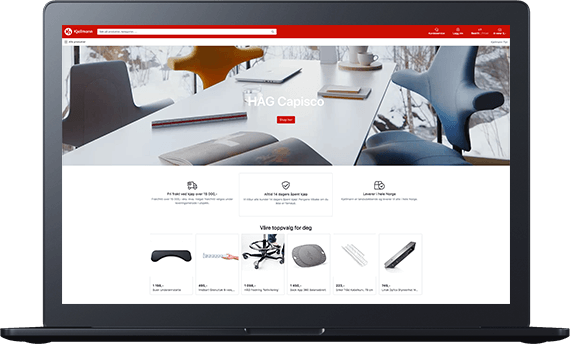 Migration to Magento 2.3 for Kjellmann Office AS
Kjellmann is a Norwegian supplier of office furniture. We performed migration to Magento 2.3 saving all data and implementing new frontend look. As the result - client has a faster and secure website.
Integration with ERP and Amazon for Nutel Solutions LTD
Nutel Solutions is the top supplier of electronic parts in the UK. Client has requested to implement integration with ERP and Amazon to automate business processes and increase team's capacity.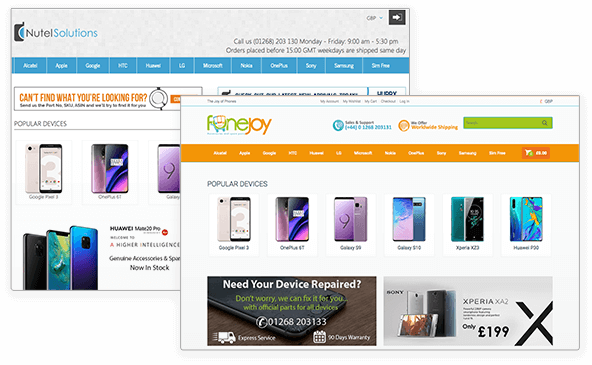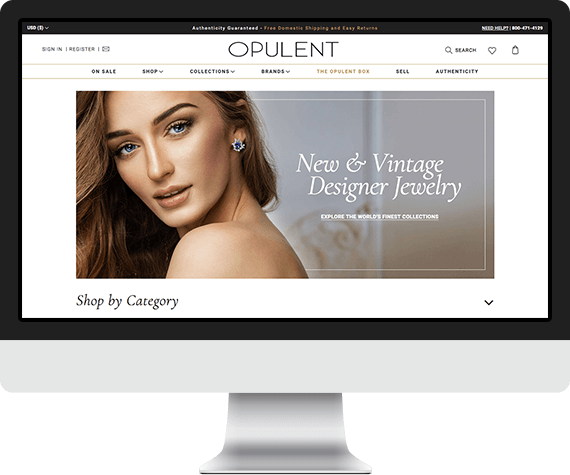 CHOOSE YOUR PLAN
The price of Magento e‑commerce development services at Whidegroup
HOURLY
$46 /hour
Change the color, integrate with ERP or adjust how
product page looks. Any custom development you may need throughout your business.
Frontend and backend work
Ad-hoc assistance of various scales
MONTHLY SUPPORT
$1650 /month
Sufficient package for monthly support of
operating Magento e‑commerce website.
Includes:
32 man-hours / month of development included
24/7 website and server monitoring
Event-triggered alerts
Security patches and updates
Frontend tweaks to the website
Minor custom development and adjustments

Shaun Rynne
Marketing Manager at Alpha Catering
Equipment

David Shield
Project Consultant at Business
Computer Projects Ltd

Sondre Kjellmann
E-commerce Manager at Kjellmann
Office AS
TESTIMONIAL
What our clients say about our Magento e‑commerce development expertise