Shopify development company that supports your
e-commerce

growth

Topnotch Shopify Development Solutions

let's talk
Trusted Shopify Development Company
Whidegroup is proud to be a Shopify e-commerce development company that provides comprehensive Shopify services for the online stores that have been in business for years, those who have just started their e-commerce journey, and even for enterprises like shipping or payment service providers that are looking for ways to integrate their services with the Shopify platform.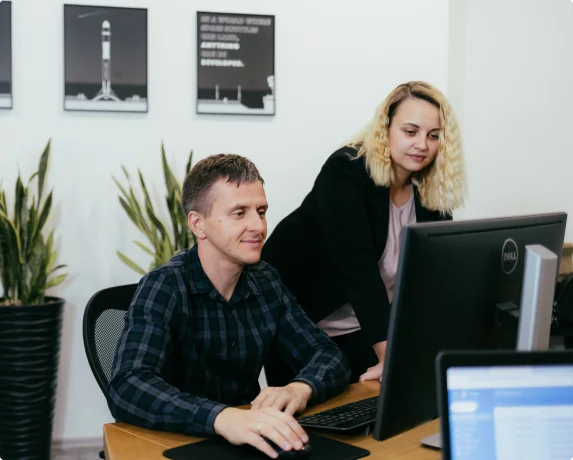 One Company For Your Diverse Shopify Development Needs
At Whidegroup, we provide Shopify development services for small to medium e-commerce companies. Each development solution offered by our Shopify web development company is personalized to the unique needs of each business, tailored to the industry, type of products or services they sell, and the customers they target. By matching e-commerce requirements with the right technology, we help to ensure exceptional shopping experiences for your customers.
TELL US ABOUT YOUR PROJECT -
WE'LL RESPOND WITHOUT DELAY!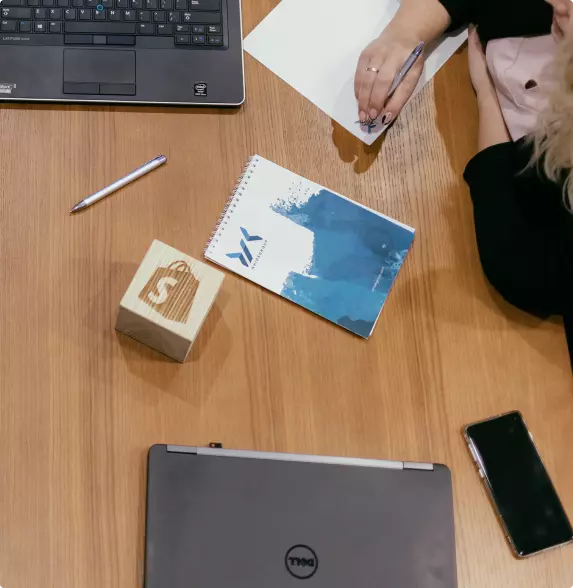 Custom Shopify Development Company
Different e-commerce businesses require different approaches and solutions that align with their day-to-day activities and meet customers' needs. Ready-solutions available in the industry are usually not enough to cover such requirements. Our company has strong technical expertise, and more importantly, we maintain a deep understanding of all the nuances and peculiarities of each e-commerce niche, industry and operational processes that accompany them. This exclusive combination allows the Whidegroup company to develop tailored Shopify solutions for various industries and business models that meet the unique needs of online commerce. Every new functionality or app we deliver covers your current needs and has a margin of safety and resilience for future scalability.
Our Advanced Shopify Development Services
All-inclusive set of Shopify services provided by our Shopify web development company guarantee we can cover every need of e-commerce.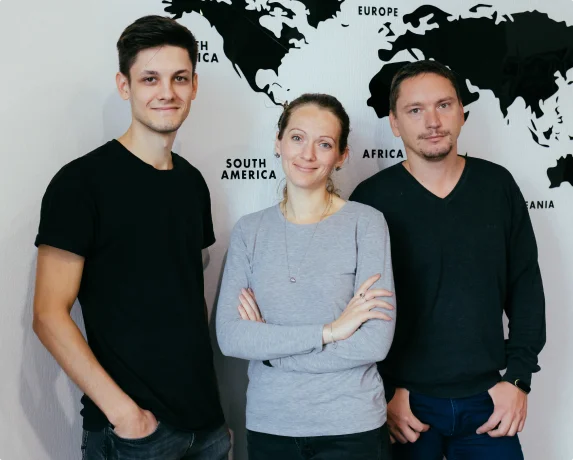 Utilizing the unlimited capabilities of Shopify Plus, like high extensibility, easy integrations with versatile POS systems, 3rd party services, deep customization options, accelerated checkout, and business automation solutions, the Whidegroup team allows innovative e-commerce enterprises to stay focused on the business side of their e-commerce. All technical aspects of building a flexible and powerful online store are handled by our expert Shopify team.
What we do
Ambitious and fast growing companies. Whidegroup expertise. Excellent results.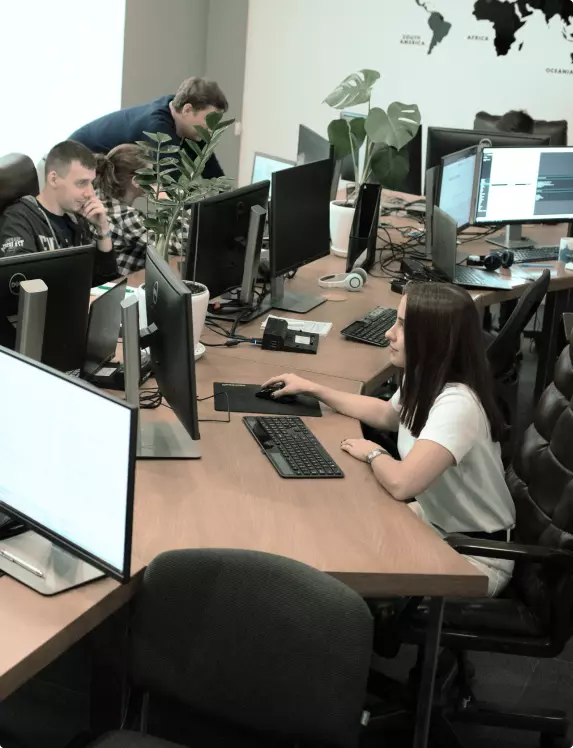 How We Do It
We build high-performing Shopify projects utilizing deep e-commerce knowledge, strong technical expertise, and powerful partner network of our company
Team of Shopify experts
Adherence to the finest coding practices
Maintenance of high security standards
Timely delivery to ensure your plans work
Rich e-commerce knowledge
Understanding of difference in business processes for each niche
Applying of business knowledge in each solution
Development of a conversion focused logic
Partner network to help you scale
Set of Shopify apps that cover your needs best
CRM, PIM, ERP solutions required for your niche
Experienced marketing partners
How Our Shopify Development Company Works
We drive companies through e-commerce following strict procedure from idea to launch, supporting you until you become successful.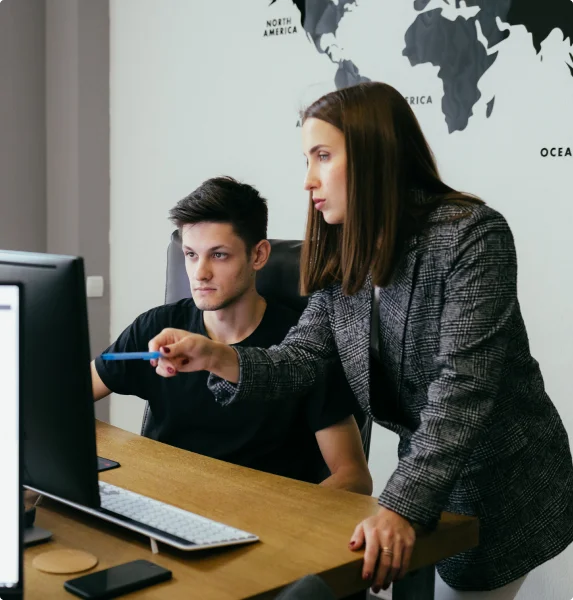 Trust Your Project to a Proficient Shopify Development Company
Your website is the heart of your e-commerce. Shifts in consumer behavior, changes in design trends, and transformations of internal business processes should be fittingly mirrored by your e-commerce website. You should only rely on a recognized Shopify development company that will enable your store to stay on top. With the professionalism and experience we have gained over our years in the industry, we can guarantee you will get our Shopify expert help with promptness in response and quality in delivery.
30+
custom
Shopify projects
20+
non-trivial
Shopify apps
2+
years average project duration
Shopify Development FAQs
Find out more information about Shopify development services and our Shopify development company.
What is Shopify development?
Shopify development is a set of technical activities aimed on creation of a store or an application intended to work on a Shopify platform.
What Shopify development services does your company provide?
The Whidegroup company provides a wide range of Shopify development services starting from Shopify store setup, theme design and implementation, Shopify app installation and setup, and third-party services integration to Shopify performance optimization, custom Shopify development, migration to Shopify from other platforms, and ongoing support services.
What does custom Shopify development mean?
Custom Shopify development means building Shopify logic from scratch that is personalized to the exclusive requirements of your business. You won't find this level of solution among those represented on the Shopify app store or among ready offerings of other Shopify development companies.
What is Shopify Plus?
Shopify Plus is an enterprise-level plan of a Shopify platform specially designed for large and high-growth companies. It offers many more features to build, grow, and scale your business. Compared to other Shopify plans, Shopify Plus provides a dedicated account manager for your website, allows more customizations and access to the code, provides an unlimited number of staff accounts with various permission options on management and reporting inside the platform, gives access to exclusive apps and API integrations, supports omnichannel sales, advanced analytics options, and more.
Why should I hire an experienced Shopify development company?
When a development company works for a long time with the same platform, it usually widens the understanding of specific features of this platform and shapes its development skills. Experienced Shopify web development company always has high development standards, strong technical knowledge, and provides faster results compared with a company that has less experience or has never worked with Shopify.
What defines your Shopify development company from others?
Whidegroup is a boutique Shopify development company which means that every client we work with and every project we take gets a fully personalized approach and individual development plan. We limit the number of projects in progress for the team to stay focused on clients' goals and maintain an effective development flow.
With almost a decade of experience as a Shopify development company, we have worked both with merchants in different niches, building and optimizing their stores, and with service providers developing solutions to integrate their services with the Shopify platform. So we are incredibly proficient in Shopify architecture, its capabilities, custom Shopify development, and non-trivial integrations down to the smallest detail. That is why we are able to understand all the needs and address all the requirements set for a project.
In addition to strong technical expertise, Whidegroup has deep knowledge of the e-commerce industry. Our Shopify development company fully understands fundamental differences in operational processes of various niches to advise on solutions that will work well and which will not, which particularities we need to take into account when building solutions, for example, for a high-end D2C jewelry store and for an enterprise B2B project, and more.
Do you handle all development work in-house?
Definitely. We perform all development work in-house and never outsource. Only this way guarantees quality and high standards of work, allows each team member to stay focused on the client's goals, lets spread knowledge, control processes efficiently, and maintains a highly-motivated culture inside the team which results in the success of our clients.
Can you assist my project migration to Shopify from another platform without disrupting the business?
Of course, we can. We understand how important it is for your business to perform migration in a way that minorly affects your operations. Migration can seem daunting, but performed by an experienced Shopify web development company makes it go smoothly. We set up the Shopify store, protect it from search engines indexation for the development period, migrate all data from your current platform, including products and customers information, order history, and other important records, install required apps, develop custom logic which is not available among ready solutions to fit your needs, perform additional integrations, implement the design, perform a delta migration to add the latest information from your live website, thoroughly test the website, ensure all changes are made to the best SEO practices to level the difference in URLs and more, launch it, and enable indexing by search engines.
How can I get a consultation from your company?
You can send us a contact form request 24/7 and we'll get back to you shortly to clarify details and plan an introduction call. Or you can call us directly at +1 (646) 941-7789 to talk with a strategist. 
TELL US ABOUT YOUR PROJECT - WE'LL RESPOND WITHOUT DELAY!