Armies of the best marketers and salespeople work day and night, competing against each other in order to win customer attention and interest. Each day brings more clever ways to make potential customer visits pleasant and comfortable by providing the best possible service with an eye towards encouraging consumers to come back.
If your website is not working properly, has frequent outages, or performance issues, your customers will never be satisfied with your services. Learn every step you need to take to successfully maintain your website and make use of our
Website Maintenance Checklist
!
So, what should e-commerce owners do to improve customer experience on their websites?
Take a look at some of the trending methods used to create better e-commerce shopper experience:
#1 Become Mobile First
It is really hard to overestimate the importance of a mobile-first approach. There is even a separate term in the e-commerce industry – m-commerce. Mobile apps are ideal for enhancing customer experience on e-commerce websites. They give your visitors a one-stop experience where they can make in-app purchases, access special deals, and get specialized client support.
Before you begin to work on your mobile approach, it is a good idea to answer some questions first. Things an e-commerce business owner should consider are: What target audience will you design your mobile solution for? Are your customers experienced mobile users, or mobile novices? What encourages your visitors to use mobile phones?
One of the foremost functions that must be included on your mobile-first e-commerce website is a reliable search tool. The search icon must be visible and accessible on any screen size, and your user should be able to find needed information promptly and painlessly.
Another note – the possibility to pay for products from a mobile device is a big step towards making your customer's experience more comfortable.
If you decide to build a mobile shop, make sure to properly test it. Regular testing is exceptionally important. You must consider that you will be offering the same content, but on much smaller screens, which may cause some user experience issues if it's not well designed.
E-commerce websites with great mobile-first approach
1. Etsy – users have an option to search for specific items, particular shops, or categories on Etsy's mobile website. Below the search bar there are images of trends that display the most popular things they can buy. Mobile visitors can view these trending items, and images are big enough to interact with.
2. Zappos – the top priority of Zappos for mobile users is to allow them to effortlessly search for the items they're looking for. To meet this goal, Zappos includes a large search bar at both the top and bottom of the mobile website.
#2 Make Navigation Easy and Intuitive
A convenient website navigation makes it easy to find needed information quickly and hassle-free. Furthermore, it dramatically helps search engines to index your content effectively. Poor navigation confuses visitors and frustrates them. When visitors can't find what they're looking for in your shop, they will leave and won't come back.
To make navigation easier, you can offer separate and distinct categories, make product titles more appealing, and use the following methods:
Predictive product recommendations – currently this is the most popular sphere of artificial intelligence (AI) application for sales. AI makes product recommendations on the basis of user behavior in the online store.
Product finders – a collective name of information systems, they help consumers identify products within a large palette of similar alternative products.
Online guided shopping (alternatively, online guided selling) – a strategy that influences online visitors' buying decisions.
Website examples that employ great navigation
1. Björn Borg – An e-commerce website with great photography that perfectly inspires the athlete inside. It is color balanced, has convenient navigation, excellent on-site search and brilliant product descriptions.
2. Harvey Nichols – A stylish Magento store, with bright images, hover effects on category pages, solid filtering, relevant search results, and a gift wrap option at the checkout – all of which make the shopping experience superb.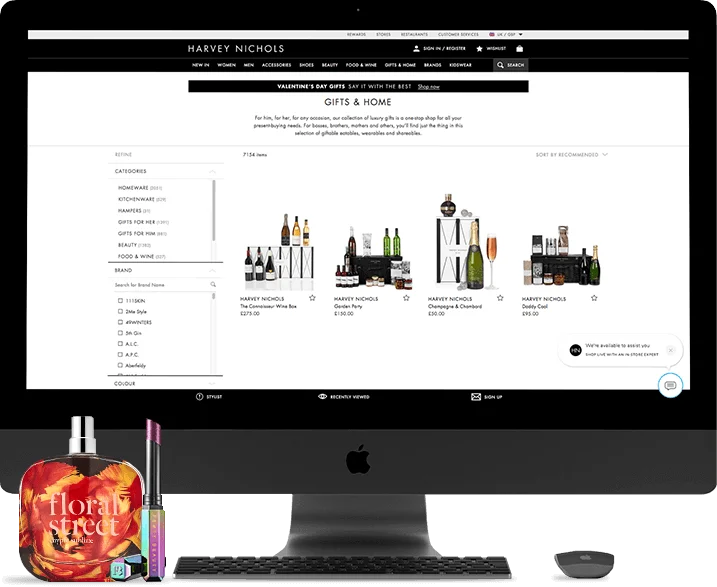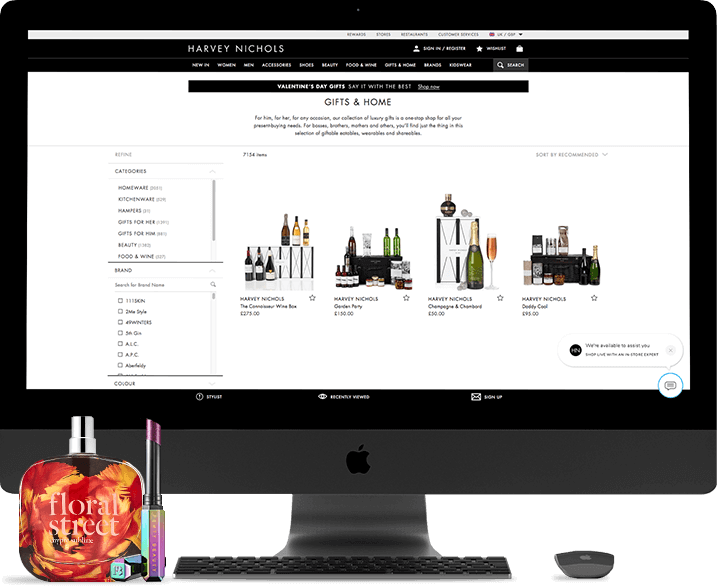 #3 Improve Your Product Page
The first impression is everything for e-commerce websites. Bolster your customers' first impression by choosing the most appropriate way to showcase your products. Every shopper is unique – some of them may prefer detailed product descriptions, others favor clear and appealing images. That's why it is in your interest to provide visitors with every possible element about each product, thus encouraging your visitors to convert into your customers. You want to consider providing high-quality photos and detailed descriptions, 3D renderings and animations, 360-degree views and videos – and this is hardly a complete list.
A perfect product page should contain the following components:
High-resolution images
A comprehensive description with size, components, composition, accessories, packaging, etc.
A presentation of all current sizes, colors, and modifications available
Positive feedback from previous buyers significantly increases the credibility of your entire store so motivate your shoppers to leave feedback, record unwrap videos, or take real photos of products they've purchased.
Websites with great product pages
1. Bellroy – Bellroy is one of the best Magento stores online today. You can see it highlighted in a number of showcase posts. And that's not surprising – perfect design, relevant categories, some of the best product pages you've ever seen, and attractive product presentation all add up to creating a top-shelf shopping experience
2. Grenson – In addition to great design, Grenson's store also has navigation & excellent filtering options. Its category pages have no pagination, and its product presentations are very clean.
#4 Implement an Easy Checkout Process
Checkout, the last step of the user journey on your website, is vital because this is when your customers make the final decision regarding whether your website is worth the product purchase. So, designing a stable and failure-free checkout process is key. A good, common practice of checkout design includes the usage of clean and minimalistic construct. You should include the links to your privacy policy, shipping details, FAQs, and your return policy should all be easily accessed from your checkout page. You may also wish to consider testing a live chat option on the checkout page in case the customer has any pre-sales questions before placing their order. It is also important to create a guest checkout option so your visitors are not forced to register an account for purchasing.
In developing your checkout function, it is highly advisable to avoid requiring too many steps while going through checkout, unclear error messages, and setting strict rules on the format requirements for data entry fields.
The most common problem for a majority of e-commerce websites, large or small, is abandoned carts. You can prevent this issue by fixing page load speed, offering a money-back guarantee, providing upfront information on shipping costs, and identifying any weaknesses in the conversion funnels.
Websites with great checkout pages
1. Domino's – Their checkout is nice and easy – no registration is required, just easy forms to fill in. Payment details are saved for repeat customers. It even has a 'zero click' app which removes any remaining hassle at the checkout. Simply open the app and, after a ten-second countdown, your 'go-to' pizza will be sent out.
2. Threadless has a smooth checkout process which takes you straight from the shopping cart page into the address and payment screen – no registration or guest checkout step in between. It also has a one page checkout, so everything can be seen and reviewed on the same screen.
#5 Provide Great Customer Service
Customer service is an umbrella term which includes such things as design, client support, optimum price-quality ratio, and minimum load speed. Let's look at all of them in greater detail.
Design plays a vital role: clean website design illustrates a solid and reliable company behind the screen, deserving of your trust. In order to achieve this, use only high-quality imagery and make sure they have similar styling to demonstrate consistency.
Regarding price-quality strategy – there are various ways to configure pricing for your online business. However, it should be taken into account that many pricing strategies can damage your customer's view of your brand.
So, your customer may desire help at any point of their shopping journey. Provide users with various options of contact – live chat, phone support & callback, email, self-service support, etc.
Websites that provide great customer service
1. Lovehoney – Provides a great all-around experience. Many things will impress you here: site search, excellent copywriting, no-hassle returns, and a smooth checkout. It addresses even the littlest details, which works to persuade any doubters.
2. Freepeople – This US clothing retailer has created a solid visual brand identity online and invests in striking product imagery. The site is both enjoyable to browse and pleasing to make a purchase.
#6 Personalise User Experience
According to Shopify research, 75% of users appreciate when a brand personalizes its messaging and offerings, and 74% of users become frustrated when content is not relevant to them. Personalised customer experience can improve conversion by 8%.
Personalizing customer experience is a tedious work

Several ways are available for you to personalise your e-commerce website: abandoned cart messages, displaying special offers according to customer location , targeted periodic emails, etc.
In addition to the methods listed above you may also implement automatic language detection (also based on geolocation), a wide variety of loyalty programs, analysing surveys, abandoned cart messages, etc.
Websites with great personalisation
1. Amazon. With a seemingly limitless product database, finding what you want on Amazon can be quite difficult. However, the website analyses its customers' previous behavior and promotes products that it thinks they might be interested in.
2. L.K. Benett – L.K. Bennett targets visitors who entered their site more than three times within the last nine months without making a purchase and were again about to abandon their basket. They offer these visitors free shipping for the selected goods. This strategically targeted exit pop-up able to increase conversions by 11 percent on the British brand's online shop.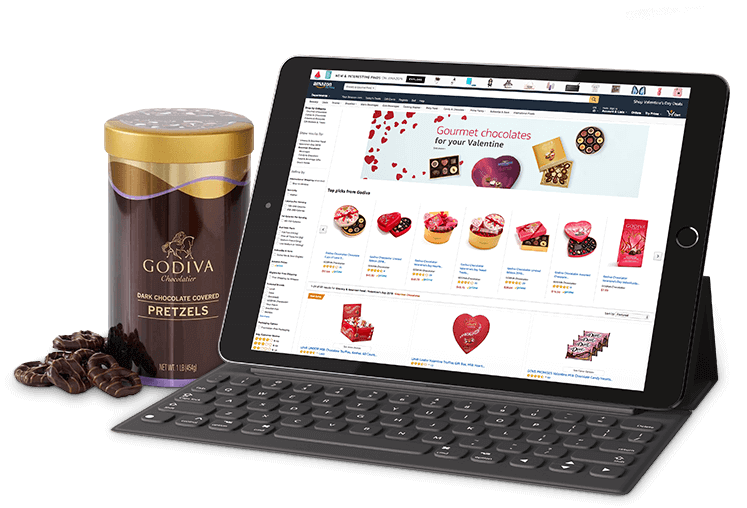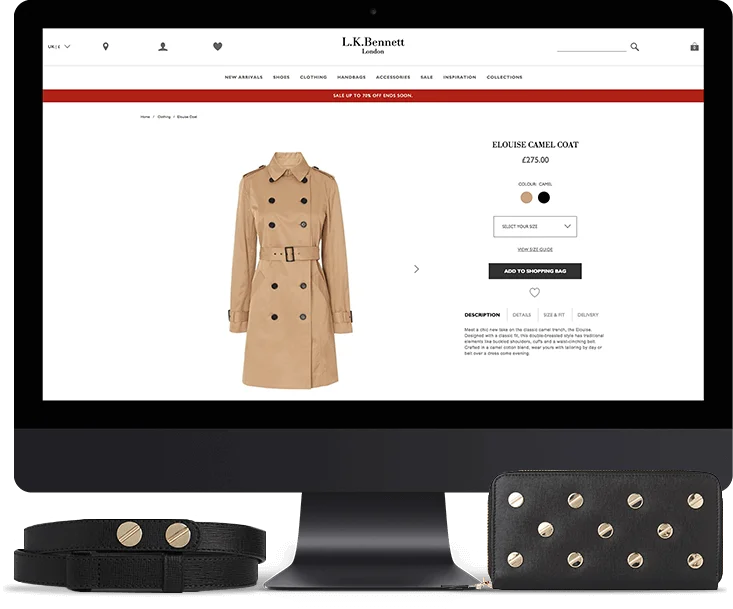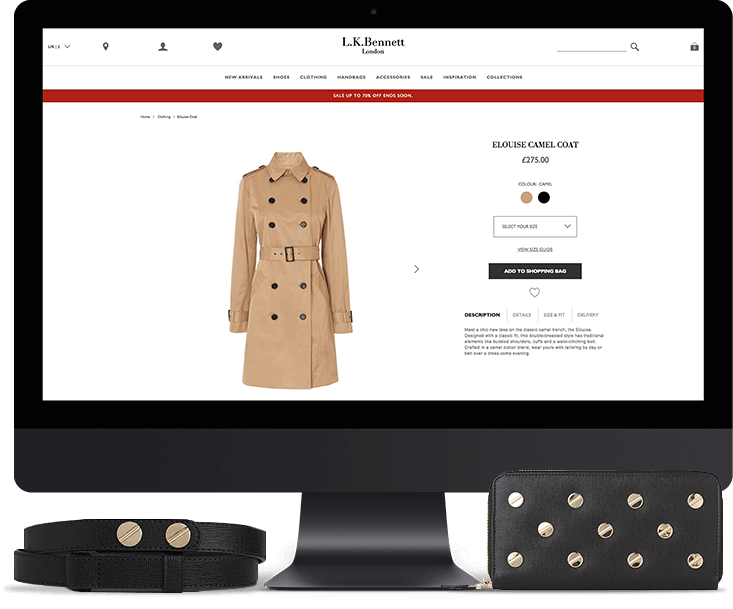 #7 Offer Fast and Free Shipping
Shipping is often the "make or break" point of a consumer's online purchase. If it's too costly, not offered via their preferred carrier, or inconvenient in any other way, a potential customer is more than happy to abandon their shopping cart and look for what they want elsewhere.
Free shipping and fast delivery are often the final purchase considerations for buyers.
Websites with great shipping services
1. Alibaba – This is a wholesaler for manufacturers who sell their products. Though customers have to deal with each supplier directly as it is a marketplace, they will deliver all over the world.
2. eBay – Not all products are available for international delivery here, so you have to check with each seller to see what their shipping policy is. However, eBay has so many good products available, it is worth checking to see if you can have the item delivered worldwide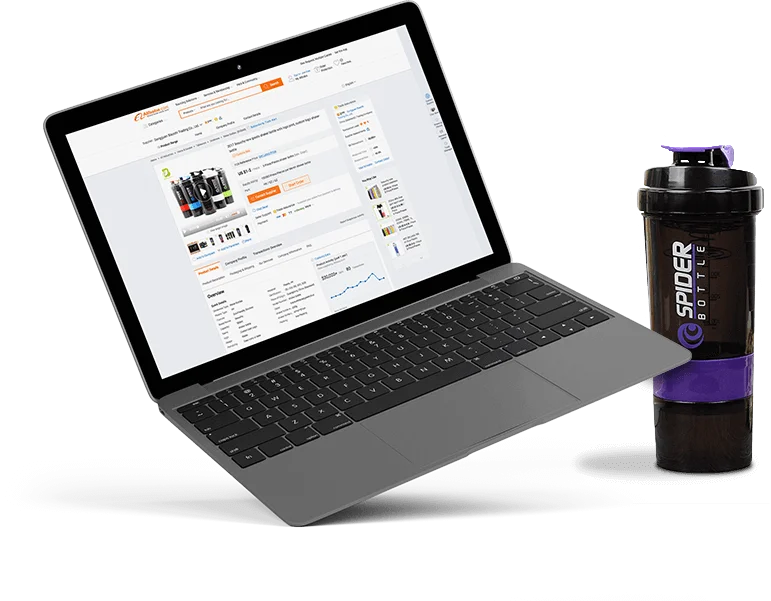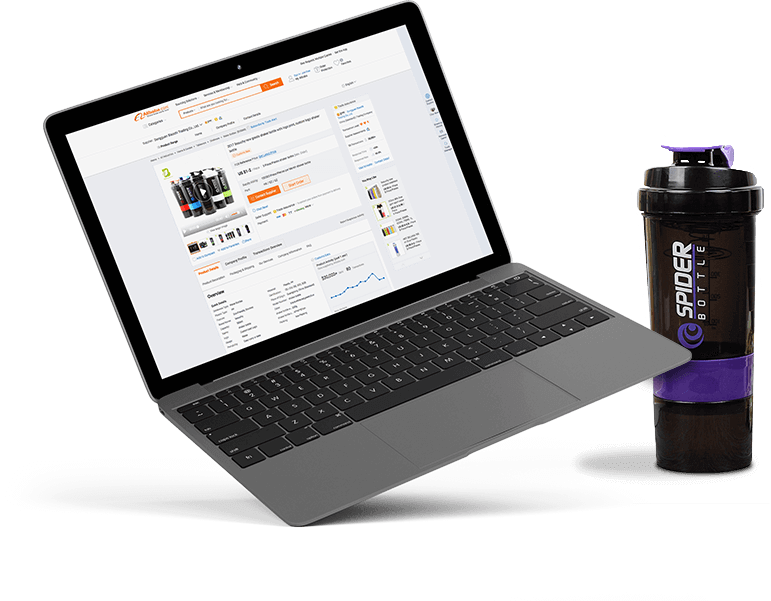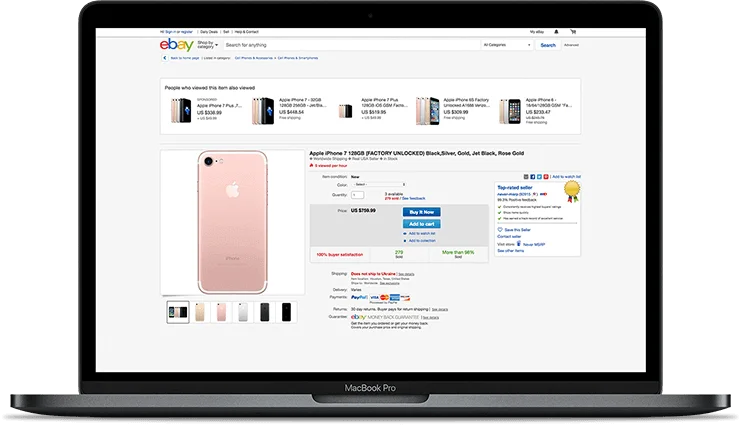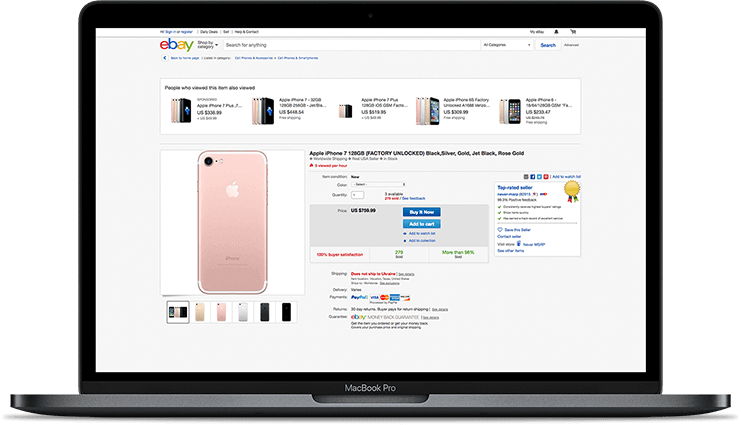 Whidegroup Experience
We often help our clients improve customer experience on their websites. For example, one of our clients, Kjellmann – a Norway furniture retailer, had some issues with the attractiveness of their website and needed professional assistance.
Whidegroup have developed the following features to improve customer experience:
The category page and whole website structure was redesigned to be simple and easy-to-use
Convenient navigation that allows users to find needed items as quick as possible
Each item can be observed in a 360-degree image
The checkout option is available to all users, and shoppers are not required to go through the process of creating an account.
You can learn more about Kjellmann right here.
Final Thoughts
Currently, client expectations are higher than ever and business owners are tasked with finding a surefire way to meet all shopper requirements. Consequently, as the customer becomes more empowered, the importance of the customer experience is increased.
Many approaches are available for you to improve the customer experience on your website. Define the most efficient ones for your e-store and implement them. The above mentioned list isn't complete. In case you ask yourself "Well, what's next?" – you still have a long way to go! Therefore, you can engage your customers with high-quality content and a wide range of products, implement referral programs, and use color psychology, increase website load speed, implement as many payment gateways as possible (debit cards, ATM cards, phone cards, payment in foreign currencies, or through Amazon, PayPal, etc), and provide shoppers with free returns.
Most of work in the field of customer experience improvement is not visible. However, if you continue to grow your store, take care of it, and focus on making your customers happy, they will reward you handsomely.
https://whidegroup.com/wp-content/uploads/improve-customer-experience.png
300
772
Anastasia Zhuk
https://whidegroup.com/wp-content/uploads/whidegroup_logo.png
Anastasia Zhuk
2018-02-26 11:05:59
2023-02-27 14:45:00
7 Ways to Improve Customer Experience on Your E-commerce Website
7 Ways to Improve Customer Experience on Your E-commerce Website