When coming up with an idea to start an online business with Magento, e-commerce owners face numerous elements that need to be comprehensively considered. These decisions include defining the target audience, presenting the business' unique value proposition, creating the product range, choosing partners and setting up a supply chain, deciding on delivery methods and more. All these considerations form the initial Magento pricing, which becomes decisive for the e-commerce business launch.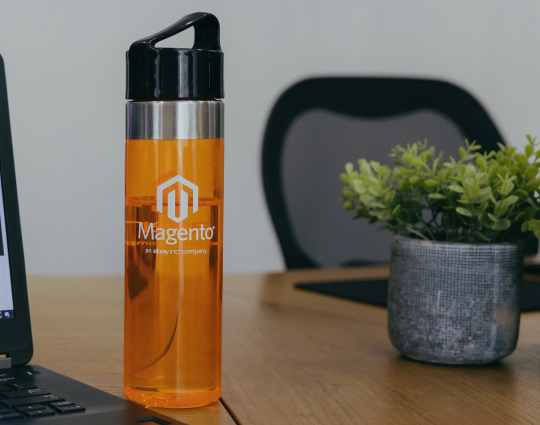 Looking for help?
Contact a Reliable Magento Development Company
One of the main expenses in this budget should be dedicated to e-commerce website development and support. In this article, we will review the primary elements that impact the price to run a Magento store. We will pay special attention to Magento pricing in regards to support and maintenance services, and will be exploring every little detail that can affect the total cost.
Elements That Affect Magento Pricing for Website Development and Launch
Naturally, every entrepreneur wants to get a precise estimate for the Magento website required for their business. A simple wish – not a simple task. Because there are many aspects that will affect Magento pricing, the total Magento e-commerce store cost will be influenced by how custom and atypical your store will be in terms of design and functionality, as well as the amount and type of integrations it will require with payment and shipping service providers, 3rd party systems like CRM, PIM and more. In this section we focus on the main components that you should take into account when understanding Magento e-commerce pricing.
Magento pricing breakdown for a Magento store creation
Expense item
Magento Open Source
Adobe (Magento) Commerce
Adobe (Magento) Commerce Cloud
Expense item
Magento edition cost
Adobe (Magento) Commerce
$22,000/year – $125,000/year
Adobe (Magento) Commerce Cloud
$40,000/year – $190,000/year
Magento Open Source
$170-$600/year
Adobe (Magento) Commerce
$600-$6,500/year
Adobe (Magento) Commerce Cloud
–
Magento Open Source
$10-$400/year
Adobe (Magento) Commerce
$10-$400/year
Adobe (Magento) Commerce Cloud
$10-$400/year
Expense item
SSL certificate
Magento Open Source
$50-$1000/year
Adobe (Magento) Commerce
$50-$1000/year
Adobe (Magento) Commerce Cloud
$50-$1000/year
Magento Open Source
$0-$5,000+
Adobe (Magento) Commerce
$5,000+
Adobe (Magento) Commerce Cloud
$5,000+
Magento Open Source
$1,800-$10,000+
Adobe (Magento) Commerce
$10,000+
Adobe (Magento) Commerce Cloud
$10,000+
Magento Open Source
$60-$600 per one
Adobe (Magento) Commerce
$100-$600 per one
Adobe (Magento) Commerce Cloud
$100-$600 per one
Expense item
Payment providers fees
Magento Open Source
2.9% + $0.30 per transaction
Adobe (Magento) Commerce
2.9% + $0.30 per transaction
Adobe (Magento) Commerce Cloud
2.9% + $0.30 per transaction
Expense item
SEO & promotion
Magento Open Source
$10,000-$40,000 /year
Adobe (Magento) Commerce
$10,000-$40,000 /year
Adobe (Magento) Commerce
$10,000-$40,000 /year
#1 Magento software cost
You are likely already aware of the three editions of the Magento platform you can choose from. So let's look through them very quickly one more time:
1. Magento Open Source – you can download and install this platform completely free of charge, and then customize depending on your business needs. This is the perfect choice for small and medium e-commerce businesses.
2. Adobe Commerce – this paid Magento edition has exclusive built-in features like B2B functionality, advanced marketing tools, a business intelligence dashboard, customer loyalty tools and much more. It is a great choice for medium and large e-commerce businesses. Adobe Commerce pricing policy depends on your annual revenue.
Average Gross Sales Revenue
Adobe Commerce Pricing
Average Gross Sales Revenue
< $1,000,000
Adobe Commerce Pricing
$22,000/year
Average Gross Sales Revenue
$1,000,000 – $5,000,000
Adobe Commerce Pricing
$32,000/year
Average Gross Sales Revenue
$5,000,000 – $10,000,000
Adobe Commerce Pricing
$49,000/year
Average Gross Sales Revenue
$10,000,000 – $25,000,000
Adobe Commerce Pricing
$75,000/year
Average Gross Sales Revenue
$25,000,000+
Adobe Commerce Pricing
$125,000/year
3. Adobe Commerce Cloud – like the Adobe Commerce Edition, it perfectly suits the needs of large and enterprise-level companies. In addition to all the features of Adobe Commerce, this version is fully optimized to back up all your data in the Cloud, provides fast page loading with Content Delivery Network (CDN) out-of-the-box, offers performance monitoring tools and more. These and some other features included by default make Adobe Commerce Cloud pricing more expensive.
Average Gross Sales Revenue
Adobe Commerce Cloud Pricing
Average Gross Sales Revenue
< $1,000,000
Adobe Commerce Cloud Pricing
$40,000/year
Average Gross Sales Revenue
$1,000,000 – $5,000,000
Adobe Commerce Cloud Pricing
$55,000/year
Average Gross Sales Revenue
$5,000,000 – $10,000,000
Adobe Commerce Cloud Pricing
$80,000/year
Average Gross Sales Revenue
$10,000,000 – $25,000,000
Adobe Commerce Cloud Pricing
$120,000/year
Average Gross Sales Revenue
$25,000,000+
Adobe Commerce Cloud Pricing
$190,000/year
#2 Magento hosting cost ($170-$600/year)
The selection of hosting for a Magento website is an important question for users of Magento Open Source and Adobe Commerce versions. Unlike Adobe Commerce Cloud, which is a managed, automated hosting platform, these two on-premise editions have special hosting requirements for their stable and efficient operation. There are many types of hosting such as shared, dedicated, cloud, managed etc. Your choice and total Magento pricing will be influenced by the store's functionality and required performance. Average Magento pricing for hosting sits in the range of $14-$50/month.
#3 Cost of a domain name ($10-$400/year)
E-commerce owners can proceed with purchasing a completely new domain name or purchasing an existing expired domain for their store. Price for a completely new domain varies between $10-$20 per year, compared to $20-$400 for expired ones.
#4 SSL certificate ($50-$1000/year)
In order to guarantee security and improve the reliability of a Magento store, it is necessary to use the Secure Sockets Layer (SSL) certificate. On average it costs $50-$1000 per year.

#5 Magento e-commerce pricing: web design ($0-$5,000+)
There are two options for your Magento store in terms of design:
Use a ready-made theme
Implement a fully-custom design
Magento pricing for a ready theme varies between $0-$180. Creation of fully custom design for your store can take around 40-160 hours from a web designer with an hourly rate starting at $40/hr.
#6 Magento cost: the development ($1,800-$10,000+)
The homepage, product page, category page, shopping cart and checkout are the most important pages of your e-commerce website. Even using a free ready-made Magento theme, it usually takes around 40 hours of Magento developer work to align the design of the theme and the main pages with the project's requirements (e.g. move some blocks, change colors, create banners and more). The hourly rate of a Magento developer starts at $50.
When talking about custom design implementation with responsiveness on all mobile devices, the estimation starts at 200 hours of work, and pricing for development will begin at $1,800.
#7 Magento Extensions price ($60-$600/one)
It is a low chance that your Magento store can do without a single Magento extension. However, advanced search, layered navigation improvement, customer support features and more – can all be easily added from ready Magento extensions. You can opt for free Magento extensions or choose paid ones. Magento pricing for each varies from $60 to $600+, depending on company-developer and features included.
#8 Magento pricing: payment providers fees (2.9% + $0.30/transaction)
To date, the most popular e-commerce payment solutions are PayPal, Authorize.net, and Stripe – together they own over 75.6% of the overall market share. All of them have no setup fees and charge 2.9% + $0.30 for successful transactions.

#9 SEO & promotion ($10,000-$40,000/year)
Being a highly competitive business niche, e-commerce requires significant investments in SEO and promotion of websites to declare themselves, attract customers and make sales. You can probably skip this point if you're selling super unique products or services. Probably… Anyway, you need to make people acquainted with your offer in some way. Taking average pricing for these services, you will need to spend from $10,000 to $40,000 per year.
Understanding the Scope of Magento Website Support Services
Magento is an extremely robust system that extends your e-commerce sales opportunities and demonstrates great performance. Regular updates, fixing bugs, and adding new features are all essential actions to keep your website safe and sound.
There are usually two main goals of website support – improve something or fix something. In this regard, Magento website maintenance and support services basically fall into two categories. The first one is aimed at extending the website's functionality, while the second is focused on the elimination of the website's problems and errors.
Reasons to perform Magento ongoing support for your store
Our clients state that ongoing support and maintenance are one of the highest-ranked competitive advantages their businesses have. Why? Let's answer this question in detail below.
1. Provision of trouble-free business operation. Website downtimes, attempted hacker attacks, unpredictable bugs – all these can potentially happen to your website. A professional team of Magento specialists protects your website from possible issues by making all the necessary backups, securing from potential threats, renewing licenses, certificates, domain name and more, all to enable your e-commerce website to work in the most efficient way.
2. Keeping up with the latest technology changes. Technology inevitably comes with an expiration date and requires regular updating.The main goal is to leave your website unaffected by these changes. The latest Magento editions with enhanced functionality will contain all the updated system requirements for newer Magento software that allows your e-commerce website to work smoothly – such technical aspects are definitely clearer for specialists with niche expertise. The professional Magento support team plays the main role here.
3. Maintaining high security standards. Following the previous point, using the latest technology solutions becomes a determinant factor in provision of high security standards for your business. Installation of Magento security patches, extensions updates, etc., significantly lowers possible data breaches and hacker attacks.
4. Quick reaction to changes. As the business owner of a profitable business you can start thinking that if your business works well, it will succeed in the future with the same strategies developed. But customers' needs, technology and trends are always changing – these transformations need to be predicted, and your website has to be flexible. Your e-commerce website can stay fresh and modern but not without regular adjustments and updates.
Adobe Commerce vs Magento Open Source support
Because it is a free edition, Magento Open Source has more limited functionality out-of-the-box than Adobe Commerce, including variants for its support and maintenance. The paid editions have some exclusive built-in features and it's noteworthy that they also offer Magento technical support.
When you use Adobe Commerce or Adobe Commerce Cloud, you have the option to submit a support ticket and ask for help in solving your technical problems by receiving remote support. However, it is important that you don't get caught out by thinking that this type of Magento support is able to cover any and all of the requests or issues your website could face. Response time may be delayed, but the issue might be critical, requiring an instant reaction. The assistance of the Magento support team usually comes down to only addressing the aspects that fall under Magento's responsibility – such as the server for Adobe Commerce Cloud, built-in Adobe Commerce functionality and so on. All questions regarding custom logic or 3rd party extensions and integrations made within your e-commerce have to be handled by the team of specialists you have a direct connection with.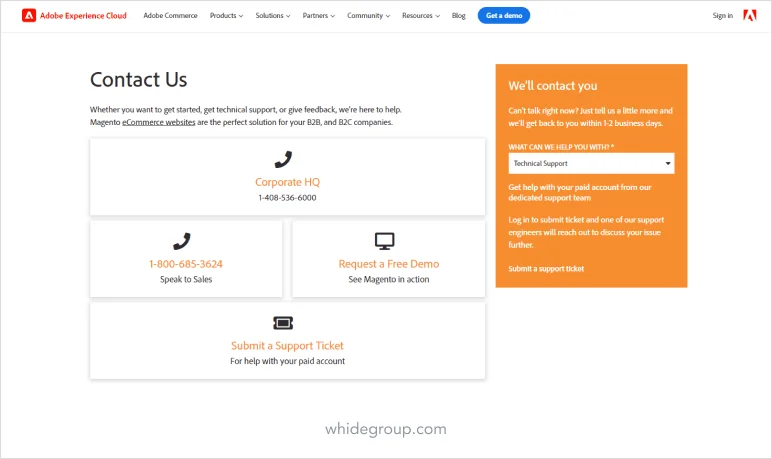 Magento Open Source doesn't provide Magento support services. This is why, when it comes to uncovering bugs or more crucial problems on your website, it is even more important to consider hiring a Magento development company that will provide you with comprehensive Magento development support.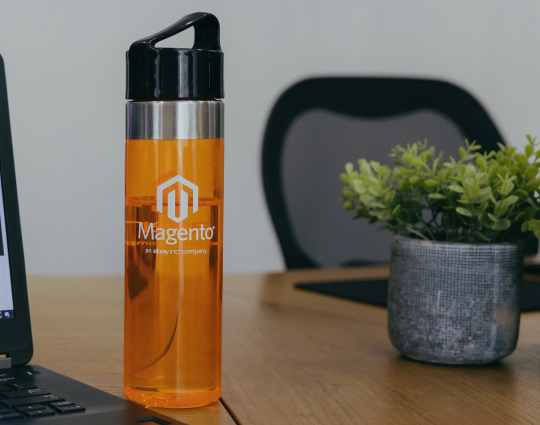 Looking for help?
Contact a Reliable Magento Development Company
Magento Support and Maintenance Pricing
When you've planned for e-commerce website management, you need to calculate your potential spending. To avoid surprises, we advise building a list of all the expenses and pricing options that you may have after launching the website. By having a well-designed financial plan, you can better control your cash flow. And to make your life easier, we've prepared a review of all possible support costs. It will help you plan your expenses for Magento support.
Magento pricing breakdown for the store maintenance*
Expense item
Magento Open Source
Adobe Commerce / Adobe Commerce Cloud
Website monitoring and audit
Magento Open Source
$4,500/year
Adobe Commerce / Adobe Commerce Cloud
$5,500/year
Magento update and security patch installation
Magento Open Source
$1,000+/year
Adobe Commerce / Adobe Commerce Cloud
$1,000+/year
Magento Open Source
$500+/year
Adobe Commerce / Adobe Commerce Cloud
$500+/year
Migration and replatforming
Magento Open Source
$8,000+
Adobe Commerce / Adobe Commerce Cloud
$15,000+
Magento performance optimization
Magento Open Source
$1,500+/year
Adobe Commerce / Adobe Commerce Cloud
$1,500+/year
Magento Open Source
$4,000+/year
Adobe Commerce / Adobe Commerce Cloud
$6,500+/year
Urgent support for Magento
Magento Open Source
$1,750+/year
Adobe Commerce / Adobe Commerce Cloud
$1,750+/year
Magento Open Source
$1,000+/year
Adobe Commerce / Adobe Commerce Cloud
$1,000+/year
*Based on the $50 hourly rate of a Magento specialist.
#1 Magento pricing: website monitoring and audit ($4,500+/year)
An e-commerce website is an integral part of the business. Your brand image fully relies on the level of satisfaction your customers get when reaching your website. But what happens if at some moment your website stops working, shows errors or doesn't execute requests? Loss of credibility, sales and leads is the unfortunate result. No matter how reliable and secure your website is now, you need to regularly monitor its operation, backup files, database, and be fully aware of changes you or your admin make to avoid unexpected failures.
Whidegroup has an established process of 24/7 clients' websites monitoring. In case of any unexpected behavior, the support team receives alerts and reacts swiftly. Regular website audits of design, technology and infrastructure aspects of your store can take up to 2-3 hours per week and may not influence your total Magento support pricing much, but will maintain credibility of your business and save your budgets for years. The website audit helps determine issues like errors, low-performance pages, reasons for low website responsiveness, code problems, etc., that need to be fixed and optimized, or require some other kind of attention.
Backups are vital to the integrity of your e-commerce website. What do they save your store from?
Human errors
Server malfunctions
Website crashes after unsuccessful modifications to the website and system logic
Problems during updates of extensions, technologies, CMS
Malware attacks
Infrastructure crashes, etc.
With the right actions made by professional Magento support developers, backups can help to restore your website in minutes without any harm to your reputation.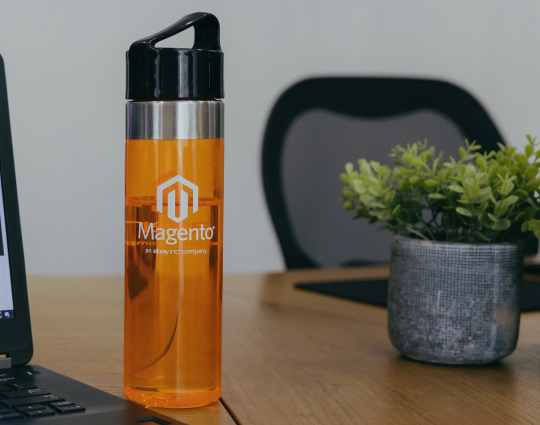 Looking for Magento support?
Look at What We Can Offer
#2 Magento update and security patch installation ($1,000+/year)
Magento releases security and functional patches for each supported release line of Magento every quarter. For example, the latest Magento Open Source 2.4.6 introduces enhancements to performance and security plus significant platform improvements compared to the previous Magento 2.4.5 version. This release includes over 100 fixes to core code, dozens of security enhancements and the resolution of numerous GitHub issues by Magento community members.
The security patches and Magento version updates are developed to protect your website from possible hacker attacks, errors and incompatibilities. When there are small changes made to optimize Magento, a new security patch is released. But when the update includes significant changes, merchants are offered to update Magento to the newer version. These two processes are complex. Security patch installation and Magento updates influence the work of the whole website, so specific technical knowledge is required for such manipulation. A team of Magento developers will provide a smooth and secure update process making the required backups beforehand and testing all functionality in the development environment prior to release on the live website.
Further, if any third-party providers don't support the new Magento version yet, you may also face incompatibility between the Magento code and those extensions' codes. This is why you need to have a development team at hand.
If the previous Magento development team made code changes and all custom development within your website according to the best development standards, on average a Magento update to the latest version takes 2-3 hours of work for installation and proper testing. In the event that the support team picks up on any incompatibilities during the update, this estimation can be extended significantly.
#3 Extensions update ($500+/year)
A top priority of each merchant is a bug-free and secure e-commerce store. That's why not only does your Magento store need to always be updated to the latest version, so too do the third-party extensions. Companies-developers of Magento extensions also update them time after time to better align with the latest security and coding standards.
Extension updates are not usually challenging tasks in themselves. Installation of a new extension version takes up to 30 mins of work. However, this process can sometimes cause bugs, especially if your store uses extensions from a few different developers. The logic of extensions can produce conflicts, illuminate errors, and cause the appearance of random bugs. If you are not a developer yourself, we recommend that you ask for assistance from Magento professionals. Pricing for this kind of work is very moderate.
#4 Migration and replatforming ($8,000-$15,000+)
As an e-commerce merchant you will face different industry and technology shifts. For example, perhaps the platform used to build your website can no longer be supported or is not providing scalability to allow you to meet your current business goals. It may happen that you decide to change your business model, but the features of your current CMS require excessive administrative work and you are looking for some simplification of the operational processes.
These and other reasons can push you to migrate from Magento 1 to Magento 2, as seen after Magento announced the end of life for Magento 1 in 2020. You may also consider complete replatforming. What you should always keep in mind is that such important decisions must be carefully considered. The Magento support team becomes very handy in this situation too. Goal gathering, functionality audits, choice in platform to move to, a migration plan and many other tasks will all be covered by a Magento support company.
Keep in mind that this is likely a one-time action to be taken on your website, and there is no need to consider regular changes to the platform used for your e-commerce. While Magento pricing for such kind of replatforming services is definitely high, the benefits it can bring to your business are uncountable.
Explore more on the topic and compare

If you are one of those merchants who consider your Magento 1 store migration to Magento 2, keep in mind that you will also have to take care of all (or at least a part) of Magento 1 extensions you are currently using.
#5 Magento performance optimization ($1,500+/year)
It's a well-known correlation between website speed, customer engagement and profit. The recommended website load time is no more than 3 seconds, and statistics show that even a one-second delay in website speed can drop conversions on an online store by 7%.
What sorts of things can affect website speed? It's usually down to things like extensions with non-optimized code, low response time, JavaScript errors, code incompatibility, the integration of many payment systems on the checkout page, absence of a content distribution network (CDN), or avoiding the cache usage. Such problems require an immediate and painless solution, for example:
Minimization of JavaScript and CSS files
Usage of Full Page Cache technology
Optimization of your website database
Minification of code
Decrease in the number of custom fonts, and more
Explore more about

Magento speed optimization can only be handled by a team of professional Magento developers as it requires deep technical knowledge and relevant Magento experience, but the importance and positive impact of these actions on your Magento website are indisputable. It is worth mentioning that if all the development made on the project was previously executed according to development standards, we can get highly positive results of Magento performance optimization spending 30 hrs for improvements. In all other cases, we can say about 40-60 hrs of work. So the total pricing for Magento speed improvement will start from $1,500.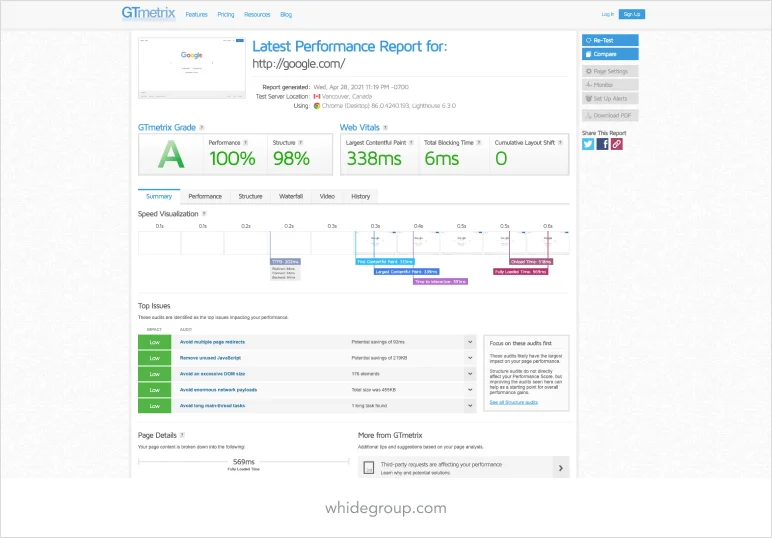 #6 New features development ($4000+/year)
Naturally, along with website updates and regular backups, 90% of our support clients also want to extend the functionality of their stores. It can be an implementation of videos on a product page, a change of the existing website layout or a redesign of some website pages. Merchants also tend to integrate new payment methods to improve website conversion rates and decrease shopping cart abandonment. Of course, our support team provides consultations on how to implement the required functionality in the best way possible and prepares a roadmap for better understanding of the development process and specialists involved. In this regard, we can say that Magento development is a considerable part of maintenance and support activities for e-commerce businesses.
Related to these types of Magento implementation support services, we would be remiss if we didn't mention custom extensions development. In case you can't find a ready solution with the necessary functionality, we can develop it and successfully integrate this into the website logic.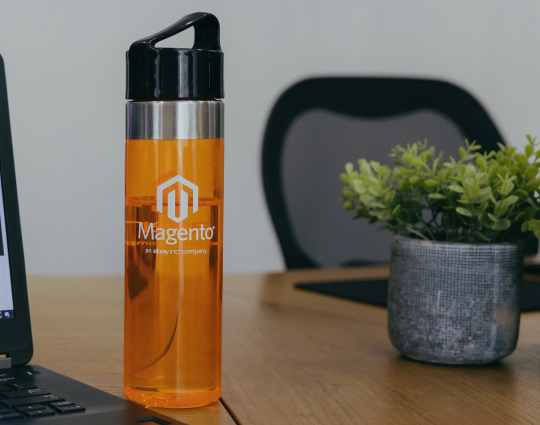 Need a custom Magento extension?
Look What We Can Offer!
One of our interesting solutions was an extension we made a few years ago for an electronics store for wholesale buyers. The tool we created allows users to add a huge amount of items to the shopping cart in one click. How does it work? When customers know the Stock Keeping Unit (SKU) of specific items, they load an XML file from the page, fill it in, and upload it back to the website. After that, their order is automatically added to the system and the client's cart. Voila: the order is formed easily and quickly.
Get more insights on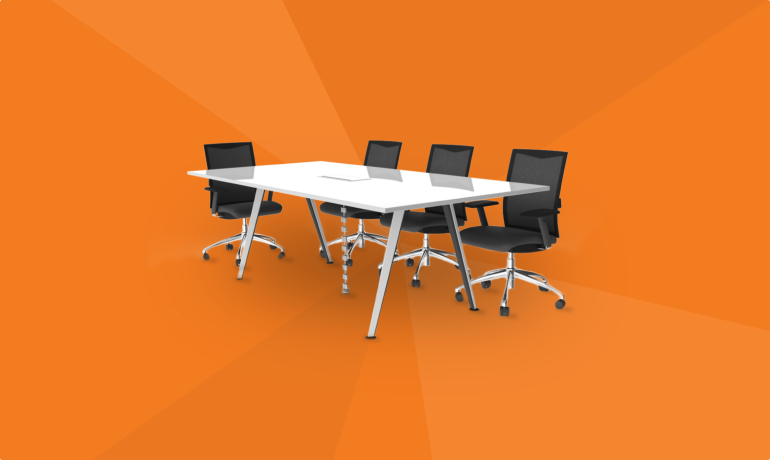 We are always honest with our clients, and prefer telling the truth. If you don't think you need any additional development on your website and all the functionality meets the needs of your business, we can say from experience that one year is a long term in which you will likely find that you will not just want, but will need to make modifications. Our experience shows that small to medium size businesses usually need a minimum 80 hrs Magento development package to keep their Magento store up. Due to the specific structure of Adobe Commerce Cloud, there is more time needed for implementation of new features and their proper testing, so the pricing for such services will be slightly different.
#7 Urgent support for Magento ($1,750/year)
Drawing on our experience, we can surely say that Magento urgent support services are crucial in unexpected situations, such as website hacking attempts, error messages, a disconnection with the site, or a cyberattack, down to simply needing to make quick changes, eliminate errors after the module installation, and more. An immediate, real-time response can not only save a significant amount of your money but also increase your store's credibility with the customer.
One of the most common issues is server overload. Obviously, your website has some limitations regarding the number of visitors it can maintain at one time without trouble. Before launching, it is normal to perform a stress test to figure out how your website will behave with a certain number of simultaneous visitors. However, if your business is doing well, or perhaps you are running an advertising campaign to attract more customers to your brand, you'll want to make sure your website is prepared.
One of our Danish clients found themselves in a precarious situation after asking a famous local blogger to promote their brand on Instagram. This action was extremely successful for advertising, but not for the website itself – thousands of visitors heaved onto the website, and it was completely killed. As this occurred, urgent Magento help was needed. The website owner expected to increase sales, but the result ended up being the opposite. Our developers immediately fixed this issue and brought the website to life again. Our quick response helped the client restore the sales process so that their advertising effort wasn't in vain.
Magento emergency support is usually needed for about 2-3 hrs per month. Urgent issues, unexpected website behavior, server tune up, questions regarding admin panel settings and others are covered by this kind of support.
#8 Bug fixing ($1,000+/year)
20% of customers halt their journey at checkout and abandon the site when an error or crash occurs. Unfortunately, bugs can be unexpectedly found on any page of your website – the homepage, categories, product page, or checkout. Among such glitches are randomly disappearing messages, broken images on mobile versions, interrupted server requests, broken page layout, or incompatibility with a particular browser. Such bugs are not always possible to notice during QA testing. They can appear after some small modifications on the back-end or even by customer actions that can't be predicted.
You need to quickly fix errors for your store to perform properly and entice customers. A team of experts at hand who will maintain your Magento website permanently is a must in this case. With the help of different tools and thorough manual analysis and testing, developers and project managers can suss out any errors and debug them.
If your website is constantly audited, all work on a project is performed by one team where each member clearly understands tasks and project goals. In such circumstances, bugs only appear very very rarely and can only be caused by 3rd party extensions or services integrated where the logic mismatches Magento default behavior and so on.
How to Minimize the Cost of Magento Maintenance and Support?
It is an obvious desire of each e-commerce entrepreneur to minimize their costs, and Magento e-commerce cost is not an exception. At the same time, cost reduction decisions should be very reasonable as there is a mandatory set of support services you always need to perform in order to keep your website on top of its capacity.
Determine variable and avoidable costs
Learning about the elements forming Magento pricing for website development and maintenance, you can probably already define expense items that significantly influence the price of future Magento support. In order to predict and, if necessary, cut your Magento website maintenance cost, we suggest reviewing these items in more detail.
#1 Magento edition
Magento offers a few solutions for e-commerce merchants. They differ by the included features and price respectively. The free Magento Open Source edition compared to Adobe Commerce differs significantly. Adobe Commerce pricing starts from $22,000/year to $190,000/year for a license. Take into account your business strategy, real plans for business scaling over the next few years and choose a Magento solution that will work for you from the very beginning. It is almost always possible to start with Magento Open Source, simply filling the gaps in required features by using ready Magento extensions. Such an approach will save you money and will help to validate assumptions in your business model gathering feedback from partners and clients.
#2 Hosting
Hosting is another example of Magento cost that can be reasonably cut when thinking over from the very beginning.
Do I have a technical background?
How custom will my website be?
How much traffic do I initially expect to get?
What kind of assistance would I like to have from hosting support?
These are some of the main questions you need to ask yourself when choosing a hosting company. $10/month for shared hosting and $550/month for dedicated servers can really make the difference. There is no need to go with the best available Magento hosting if you just start your business and don't know what to expect, right? The best solution is subjective, meaning the best is just what meets your needs perfectly. A small hosting package with moderate pricing and the possibility to upgrade is a good way to start.
#3 SEO & promotion
Unquestionably, SEO is a vital part of any e-commerce business. Your products need to be shown in positions that enable customers to find your website in search engines and then, of course, buy them. But let's be honest – your sales strategy is probably not based on organic search and doesn't require much in the way of SEO efforts and promotion actions. A professional Magento development company always creates websites following all basic SEO principles and provides recommendations that will support your website during your e-commerce journey. But if your sales channel is concentrated on using direct sales, Google, Facebook and Instagram advertising, you won't be bound with a large volume of regular SEO tasks. Make the right choice and define your path without necessarily worrying that you may be missing something by not investing large sums in SEO.
#4 New pages and features development
At Whidegroup we adhere to an iterative development model and always strive to limit the number of unfinished tasks. This mantra especially positively affects Magento support for any newly developed website. Don't fall into the trap of trying to catch everything everywhere. Instead:
Limit the number of new pages or integrations to be created per month
Use ready Magento extensions rather than developing custom functionality when it is possible
It will probably require more manual work for you in some period of time, but will cut Magento pricing and will help to validate business ideas.
Magento price: Magento developers' rates
For sure, you will find it difficult to manage a Magento website on your own without deep knowledge and experience in Magento development. Hiring an in-house team for Magento development and maintenance is mostly high-priced and inefficient. Establishing long-term business relationships with a Magento website maintenance company is a reasonable and much more cost-effective decision in this case. In the US, pricing of IT specialists services usually sits in a range $75-$125/hour; in the UK – from $99 per hour; in Western Europe – from $51 per hour, and in Eastern Europe – from $45 per hour.
You can conclude a Magento support contract as one of the ways of cooperation between yourself and a Magento development company. You may define the number of hours and types of tasks to be performed regularly during each month in order to ensure smooth operation of your e-commerce website.
Magento support & maintenance packages as a cost-efficient Magento maintenance solution
When you have an understanding of the rough budget that you are ready to invest in regular Magento support, you can search for an e-commerce development company to discuss support and maintenance opportunities. A Magento development company can help to match your Magento pricing expectations with the required scope of work to be done monthly. Most companies pursue a similar strategy in Magento website support cost estimation. Let's examine the process based on our example.
A business analyst will help you define the support activities that your website needs. A sales manager will estimate the cost, taking things like services and the amount of time the support will take into account.
Whether you need just a bit of debugging and support, or comprehensive maintenance from time to time, we will find a custom solution suitable for your business. You can also choose a particular Magento support package if the services listed there meet your requirements. Plus, the packages have fixed hours and prices, which will help you with budget management. A Magento maintenance package is cost-effective because it usually offers lower prices per 1 hour of Magento specialist work compared to regular rates.
Every e-commerce development company offers its own Magento support plans. Therefore, Magento pricing, hours that developers will spend according to the agreement, and the list of services in the package are all different. Here is what the Whidegroup Magento support packages look like:
Essential support package
The first package includes a set of the most important services for your website and server, such as server monitoring, and implementing security updates. It also includes minimum changes on the front-end: content, fonts, images, etc. The aim of this package is to polish the operating site that already sells, profits, and requires no custom development.
Sufficient support package
The second package includes every service that you get with the basic package, but also has Magento updates and some custom development. Approximately 12-16 hours of the offered time is spent on Magento ongoing support and maintenance. The remaining time is given for the development of simple landing pages, a slight pick-me-up of the design, code audit, Magento admin support, backup configuration, and other services.
Premium support package
The third package is advanced. In addition to Magento website support and maintenance services, you also get monthly business analysis assistance, large-scale development, more support hours, consistent performance monitoring, new page development, regular implementations of extensions or modules, support of complex systems, and more. If you've got a large Magento store with many extensions and complicated functionality that requires constant maintenance and updates, we recommend this Magento support package.
Custom support package
It may be that you require services that are not part of the package. No problem! To meet your needs, we can customize any support package that will include the standard package along with any services you need. For instance, you want to choose a basic package, but you also need a bit of custom development or extension integrations? The cost of the additional services will be simply added to the package.
The hidden Magento cost checklist
It is important to keep in mind that regardless of having a support package in place and, of course, fixed hours, you may still receive Magento e-commerce pricing that's higher than expected. At Whidegroup, we strive for transparency so you'll always know what to expect.
Having years of experience in Magento website support, we've heard many stories from our clients when they came up against additional costs while cooperating with different development companies and intermediaries. Based on this, we've prepared a list of questions you should ask the company's sales manager or e-commerce consultant before making a Magento maintenance agreement for your website.
1. How do you form the project support quote? What can influence costs during our cooperation?
2. What are the ways you keep my store's data safe and secure?
3. Whom should I contact in case of unforeseen circumstances with the website?
4. Who will do the maintenance and/or support of my Magento website? What is their experience like?
5. How experienced is your development team?
6. What warranties can you (the development company) provide me? How long do they last?
7. What happens after the warranty ends?
8. Does pricing include costs for improvements and updates?
9. How much are crucial Magento upgrades?
10. Do you offer a service-level agreement (SLA)?
Final Thoughts
There is no exact quote for Magento pricing in the context of initial website development, as well as support and maintenance activities. What we can say for sure is that any e-commerce website requires Magento professional support, but the scope of support work depends on the decisions made at the very beginning of your project development and the methods chosen for achieving e-commerce business objectives. Pricing of Magento e-commerce support will also vary depending on the service provider, so your goal as a business owner is to select a Magento development company that shares your values, fully understands your business and its needs, and is ready to work with you as a single mechanism.
After reading our article you may still have questions about the types of support services your website requires and Magento development and support pricing. Please, don't hesitate to contact us for clarification. Our team of Magento consultants and business analysts will gladly address all the concerns regarding the Magento pricing for website development and support promptly. Let's make e-commerce better together!
https://whidegroup.com/wp-content/uploads/magento-2-cost-small.webp
300
772
Anastasia Zhuk
https://whidegroup.com/wp-content/uploads/whidegroup_logo.png
Anastasia Zhuk
2023-06-12 08:00:44
2023-06-23 10:04:12
The Whole Truth About Magento Pricing in 2023: How Much it Costs to Build, Run and Support a Magento Website
The Whole Truth About Magento Pricing in 2023: How Much it Costs to Build, Run and Support a Magento Website