The online grocery industry has always been considered as a fruitful, profitable and attractive industry to business owners. Therefore launching an online grocery store has become quite a popular option for starting an e-commerce business.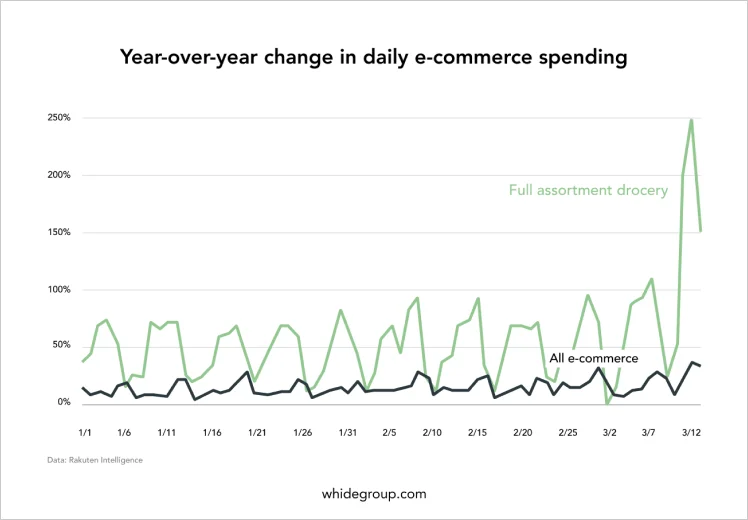 However, the coronavirus pandemic in early 2020 has revealed many weaknesses that online grocery can experience in stressful situations, such as:
Inability of websites to deal with peak load times
Complex store structure
An ordering process that confuses customers
Inventory management imperfections which lead to issues with product supplies
Delays with delivery and more
These challenges in online grocery business negatively impact customer experiences and result in significant profit losses.
Do you know how to keep your website up and running 24/7? Learn every step you need to take to successfully maintain your website and make use of our
Website Maintenance Checklist
!
The panic caused by COVID-19 has already calmed, but situations similar to this, or even more severe, may happen again and again. Thus, it's important that you and your business stay prepared for such types of incidents.
In this article, we've compiled a list of the online grocery challenges websites may be facing. However, we have also supplied all the challenges in online grocery business with solutions, which may be used as guidelines for you to solve the issues efficiently.
#1 Inability of Online Grocery Business to Handle High Traffic Loads
An online store can handle a limited number of visitors at a time. While you may feel fine with the current bandwidth of your store, rest assured that there will be a time when the number of people wanting to make a purchase from an online store instead of brick-and-mortar will increase exponentially, resulting in a dramatic traffic leap. So, will it be a problem? Definitely yes, if your store is not prepared in advance! Traffic leaps can cause many problems, the most serious of which is the inability to complete a purchase. And this inevitably impacts your profits, too.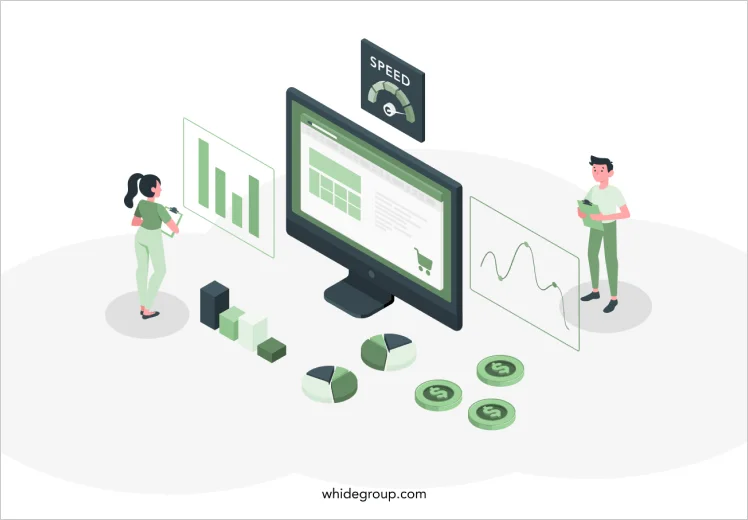 Solution: Server tuning and online grocery store performance optimization
Traffic fluctuation won't become an unwelcome surprise to your online grocery business if you're well prepared. Fortunately there are plenty of methods to help make your store resistant. However, all these measures should be applied in advance, so don't waste time – find a reliable optimization service provider as soon as possible.
Look How we Can Boost the Conversion Rate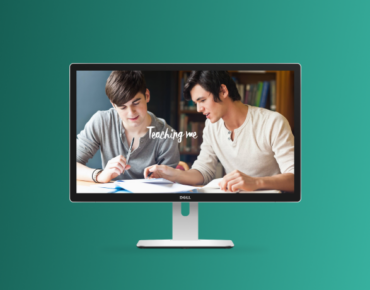 The most popular and robust way to overcome this challenge in online grocery business is performance optimization and server tuning. One of our clients came to us with the desire to prepare his store for Black Friday. Last year they experienced enormous traffic growth during the sales, and due to this overload, the website stopped functioning properly. The result was that many customers were unable to complete the checkout and naturally our client wanted to prevent such situation in the future.
To resolve the problem we implemented a new server structure – using a separate server for database (DB), separate for admin panel and several front-end cloud instances behind load balancer. The Admin Panel server handles the store's administrator activity with the website and processes external incoming API requests. The DB server is free of web-server loading and handles only DB requests that make it possible to have the specific configuration oriented for the particular kind of loading. Front-end server instances are protected by a load balancer and are equally loaded. The adding of a new instance happens automatically in case of massive traffic loads and takes only a few minutes. As a result, the website successfully manages to serve three times more users than the previous Black Friday sale.
#2 Complicated Product Catalog Structure
Let's face it. In general, people are rarely up for the challenge of getting the hang of a complex structure of, well… anything. Their enthusiasm is even weaker when it comes to online shopping, especially during hard times. Add stress and anxiety to their reluctance, and you will see customers leave a confusing website. Where will they go? Off to go look for a clearer, more streamlined, and user-friendly one.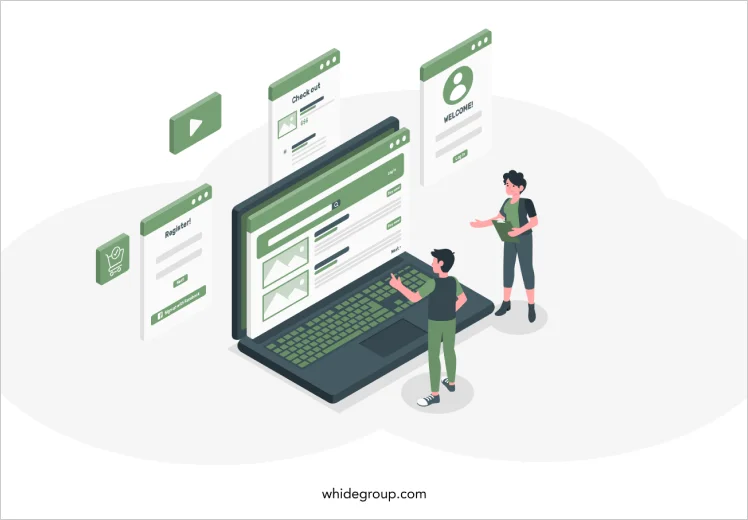 Solution: Convenient navigation and advanced search
The good news is that you can prevent such a problem at the stage of online grocery store development by implementing a clear and logical structure. Opt for simplicity when designing the product categories of your website, and you'll never lose. However, if you haven't done this before, you still can fix this problem efficiently!
This process involves many steps, such as:
Putting together the basic insights about consumer habits, frequently bought products, most popular product categories
Planning out the website hierarchy
Doing deep keyword research for setting up advanced search options on your website and many other activities
For sure, you can do it yourself – for example, install and set up search extensions such as Advanced Search from Amasty and AheadWorks for Magento or Instant Search+ application for Shopify to allow your customers to find exactly those products they are looking for. However, you should take into account that this procedure may be very time-consuming and requires some technical background to be executed well.
Design of a catalog structure for an online grocery shopping platform, and advanced search integration can be done properly by a well-reputed digital agency with proven experience.
One of our previous clients addressed us with such a problem – he was facing a high bounce rate on the search results page. After analyzing the store, we offered several ways to resolve the problem. Firstly, we've recommended integrating Algolia search which works very quickly and always delivers relevant search results.
As the next step, we have reworked menu structure and implemented a mega menu solution. This enabled organizing and showcasing all the categories in a very convenient way, so users can see all subcategories available in a specific category. And a featured product bar right on the homepage with the most popular products sold became a supporting solution in this case.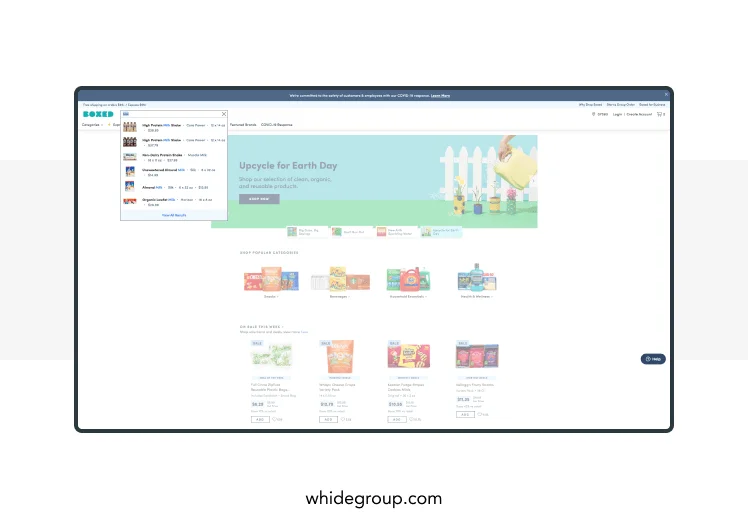 #3 Unclear Terms & Conditions of Online Grocery Business
Before making a purchase, a customer may wonder if a shop continues working and how much time it will take to fulfill the order. Clear informing of customers may become a decisive factor which will tip the balance in your favor.
Solution: Highlight your terms & conditions
The best solution here is to place a statement about your work conditions right on the top of your website, for example, in the header top bar. In such a way, you provide your users with clear and relevant information, without any chance to be left in the dark.
So for instance you can consider how elegantly Baked by Melissa, a brand that sells cupcakes, solves such challenges in online grocery business. When the COVID-19 outbreak was recorded, the company updated their website adding a bright and bold block with a brief announcement they continue working in their normal mode along with shipping to any of the US states. Thus customers have no hesitations and can proceed making an order.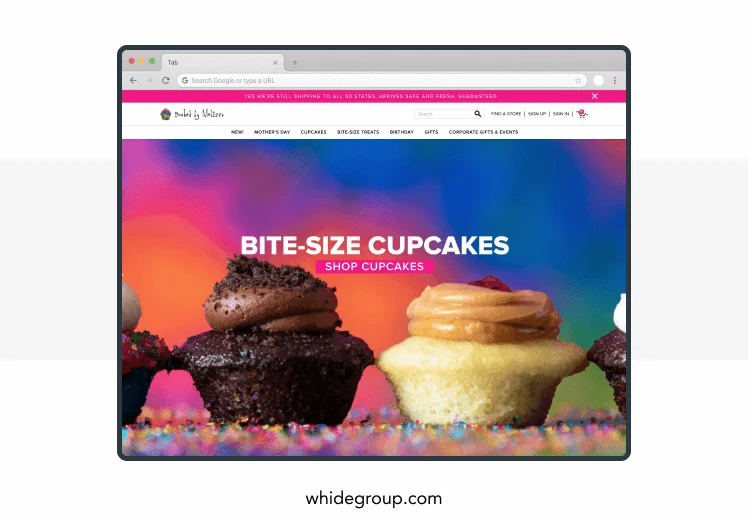 #4 Poor Inventory Management in Online Grocery Business
One more source of stress for customers while they make online shopping is when part of their order is being canceled due to ordered products actually missing in stock. Quite often the root of such challenges in online grocery business is when products are sold both online and offline, and stock levels are not automatically synchronized between ERP, e-commerce platform and offline store. This results in the situation when customers are misinformed about the availability of the item.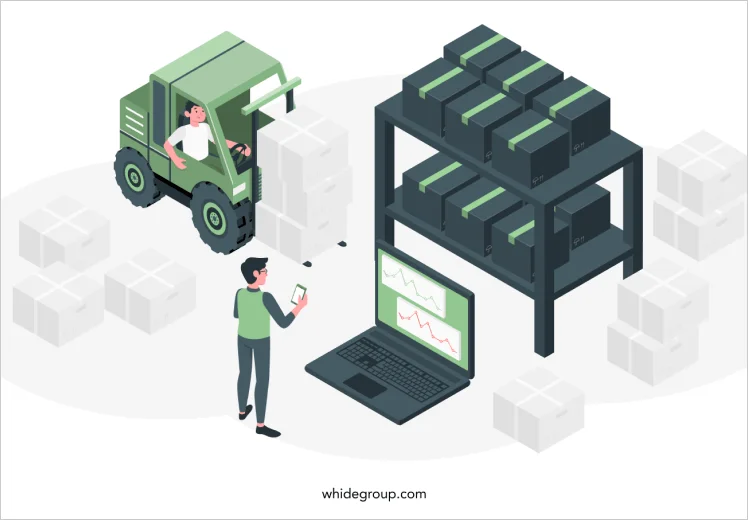 Solution: Bi-directional inventory management system integration
Disappointment grows strongly, especially if we're talking about some stressful situations. The first thing you should focus on to prevent such a problem is proper ERP system integration with your e-commerce software. This measure will enable all the orders made offline and online to be synchronized in both directions – from ERP to e-commerce platform and back to avoid any possible divergence.
We did this type of two-way integration for one of our clients, FoneJoy, an e-store that specializes in selling cell phone accessories and spare parts. This store has 4 separate store views – for FoneJoy itself, NutelSolutions – wholesale version of FoneJoy intended for merchants, Amazon and eBay.
Here is how it works: all orders that are made on Amazon and eBay are being sent to the ERP. The FoneJoy website has a module which periodically addresses the ERP, and ERP responds with the data about the orders made on the third party website. Then these orders are being created in the Magento platform along with actualization of the stock. In such a way, all data about orders is being stored in one single database, and information about stock availability is the same across all the storeviews.
If you'd like not to disable out of stock products on the website and show that you usually sell them, but they are temporarily out of stock now – you may like an idea to inform the customers about shortage of the items via marking product pages with bright and bold out-of-stock indicators along with providing an approximate arrival date. For Magento you can consider Out of stock notification solutions by Webkul, Amasty, and Magecomp. As for Shopify – you may like Out-of-Stock Police. Grab some inspiration on how to implement that visiting Unconditional store – their "Sold out" bars are eloquent and leave no doubt about pieces availability.
Additionally, you can implement the "Notify me when in stock" feature to inform customers when a desired item is in stock. We recommend you to check the iHerb website to see how they implemented such a feature.
#5 Online Grocery Delivery Challenges
Slow and inefficient delivery may become the source of headache even in peaceful times, not mentioning the periods of any outbreaks, collapses and troubles, when customers need their orders urgently. You can see that clearly if you take a look at numerous investigations that explicitly state the current state of affairs. Let's say, Amazon has created a waitlist for their fresh-registered shoppers during the coronavirus outbreak, and many other e-commerce retailers are experiencing hard times about delivering orders to the customers.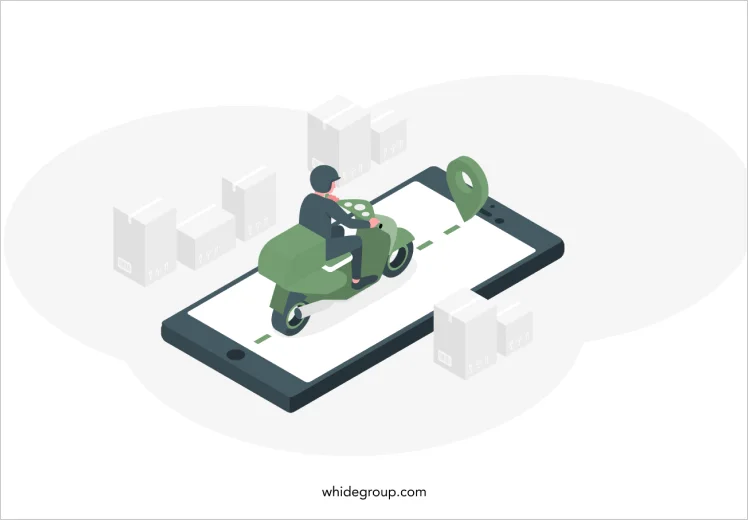 Solution: Search a robust delivery service provider(s)
Сooperation with established and well-reputed delivery service providers like UPS, XPO, USPS, FedEx, Postmates, Deliv and others is very reliable, but in hard times they may experience delays in delivery due to increased parcels amount. So if you ship orders to some small localities, you should consider integrating alternative local shipping carriers if available. This will help your orders be delivered to the customers timely. Show all possible delivery options on the checkout page to inform your clients about variants.
Additionally, to solve online grocery delivery challenges, you can show an approximate delivery date for the most popular delivery methods. We've implemented such a solution for our client, HawaiiHangover store, that sells Hawaiian clothing and accessories.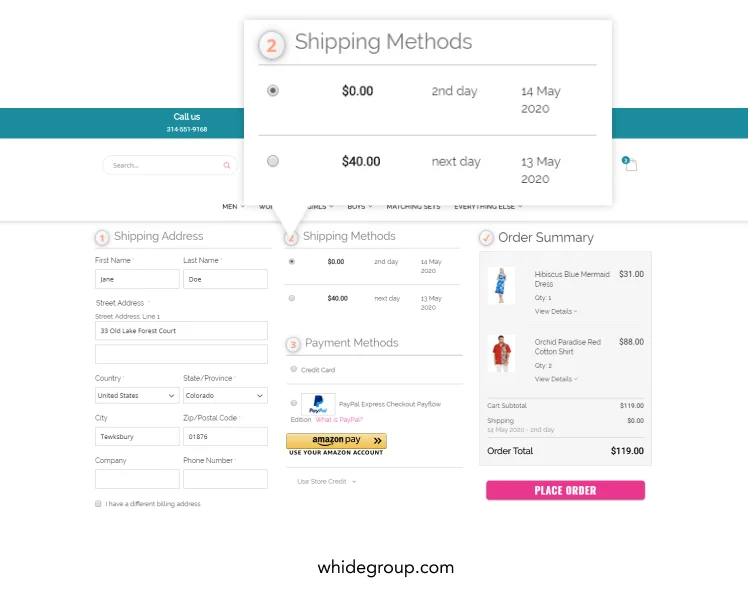 Since we have experience collaborating with ShipHawk company, a shipping service provider, that enables connection of e-commerce stores with hundreds of delivery carriers and shipping providers, and automates all processes from booking up to delivery; we are fully aware of efficiency your store can gain with custom extension development for integration with a new shipping service. As a result, e-commerce stores have an opportunity to eliminate operational overhead, increase cart conversions, and significantly improve the post-purchase customer experience! You can learn more via reading the case study.
#6 Lack of Customer Loyalty
Talking about the challenges in online grocery business, it's impossible to gloss over the customer loyalty phenomenon. In turbulent times, lack of loyalty on the part of shoppers may become one of the most serious problems for your business. The reason is that even during some stressful situations, customers primarily tend to shop from the places they feel emotionally connected with. And if your store is not in this list, you've got into some serious troubles, since your store won't be the first place where customers would prefer to shop.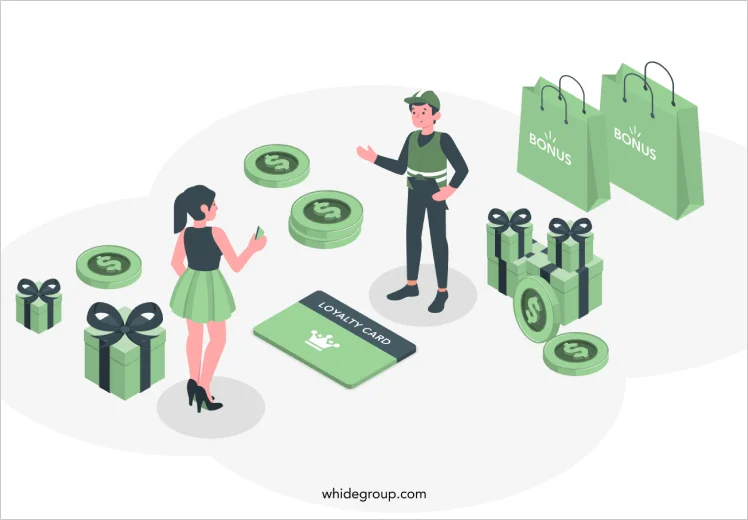 Solution: Customer loyalty programs implementation
Building a trustworthy relationship with your customers is the only way to overcome this obstacle. Customer loyalty programs implementation is one of the best changes to online grocery strategy that help to establish relationships with the customers and sell groceries online successfully!
However, you should take into account that this is not a matter of one day. To get ahead of your competitors you should start working on it in advance. So, it makes sense for you to focus on selecting and addressing the right target audience as well as on defining the strategy of how to attract and retain this audience.
All these steps, for sure, will help you to solve the challenges in online grocery business and stay a top priority for your customers when it comes to making a purchase. As for recommending certain loyalty programs – you may want to consider popular customer loyalty extensions for Magento such as Reward Points by AheadWorks and Reward Points by Mirasvit. The most popular apps for Shopify are Loyalty, Rewards and Referrals by LoyaltyLion, and Smile: Rewards & Loyalty by Smile.io. Some of the most common rewards in modern loyalty programs are:
Points that can be redeemed for products and services from the company or third parties
Cashback rewards
Discounts
Exclusive offers and other rewards for being a member
#7 Hesitations about Quality of the Products
So far many customers still experience a lack of trust when it comes to shopping in e-commerce grocery stores. Users hesitate about the freshness and high quality of the items they purchase since there's no way for them to check this before the products arrive at their doorstep. This issue becomes even more crucial if people shop from your online grocery for the first time.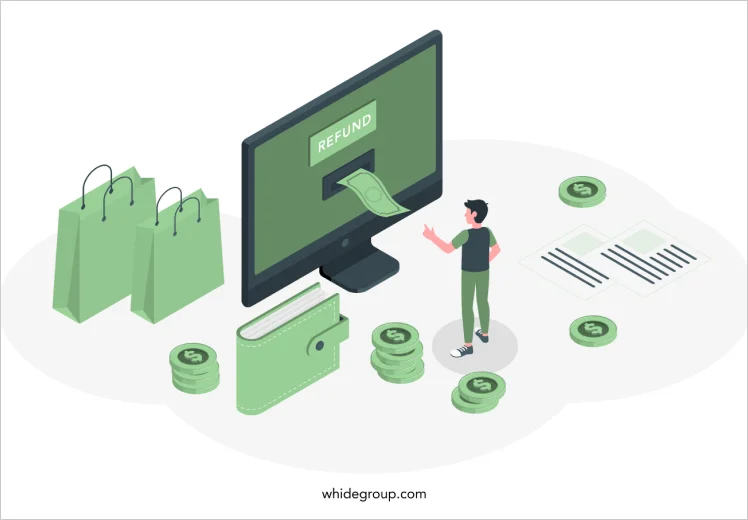 Solution: Return merchandise authorization (RMA) implementation
One of the online grocery business features which is appreciated the most is the clear terms & conditions for refunds in case you receive stale food or products with expired date, and the right return merchandise authorization which is the part of the process of returning a product to receive a refund or replacement fast and hassle-free. In case with an online grocery store, this feature works like a solid guarantee for customers, and rest assured they will appreciate this feature!
#8 Limited Product Assortment
Talking about the features of online grocery store won't ever be complete without mentioning the importance of maintaining a diverse range of products. As you probably have already noticed, food is about 75% of the total assortment in an average offline convenience store. As for the remaining 25% – it can be represented as some basic hygienic stuff, kitchenware, seasonings, household cleaners, pharmacy products, pet supplies and so on. Consequently, people who go to online grocery stores, would expect to see approximately the same assortment. However, so far many groceries offer food items only.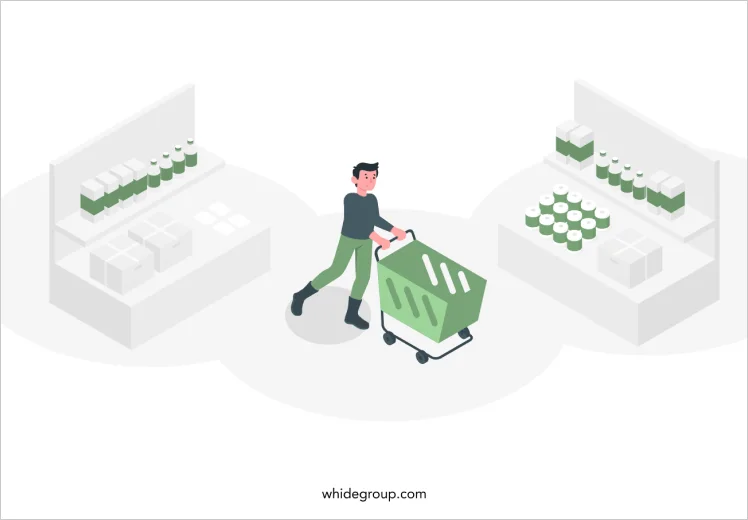 Solution: Include not only food items
According to the Washington Post, 30% of profits of online grocery business come from selling non-food items, which is quite a decent rate! Thus, in addition to the food assortment, you can also consider an option to sell organic, vegan and vegetarian food sets. People who follow diets will appreciate this very much and be sure they'll get to your store again and again for repeat purchases.
One more popular option to consider for your online grocery shopping platform is selling previously formed food boxes, as it does Morrisons – their customers are welcome to purchase vegetarian and meat eaters food boxes, various meal boxes, and many more.
#9 Fast-Changing Market Trends
When something wrong is going on, people do not tend to buy their ordinary set of items. Let's say, numerous explorations during the coronavirus outbreak clearly showed that people prefer to purchase pasta, canned crushed, and tomato sauce, which can be observed from the stats.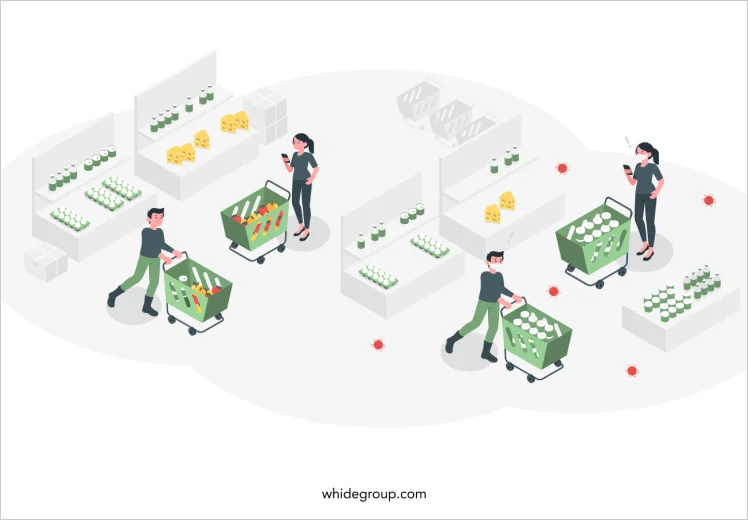 Solution: Be ready to react consumer habits change
Sure you can't prepare your business for any kind of collapse – that's just impossible to predict everything. However, you can learn stats from previous incidents thoroughly, and find out some products are particularly popular while shopping at e-commerce grocery stores, so you can try to keep them always in stock and show up as featured products on a homepage, promote them on a shopping cart page or create product bundles with less popular products at a more reasonable price.
When it comes to online grocery business trend monitoring – it is much easier when you have some reliable data to analyze. And here you can benefit from analytics tools and key performance indicators. Both of them can provide you with meaningful data and give decisive insights about the current situation with consumer preferences.
#10 Poor performance optimization
Poor page speed load may kill all your efforts on making your online grocery store appealing to your customers. Time is precious, and thus nobody wants to wait when it comes to loading the web page. As you may have guessed, people tend to be even less patient during some stressful times. According to the studies, a 100-millisecond delay in load time can cause conversion rates to drop by 7%. Sounds impressive, right?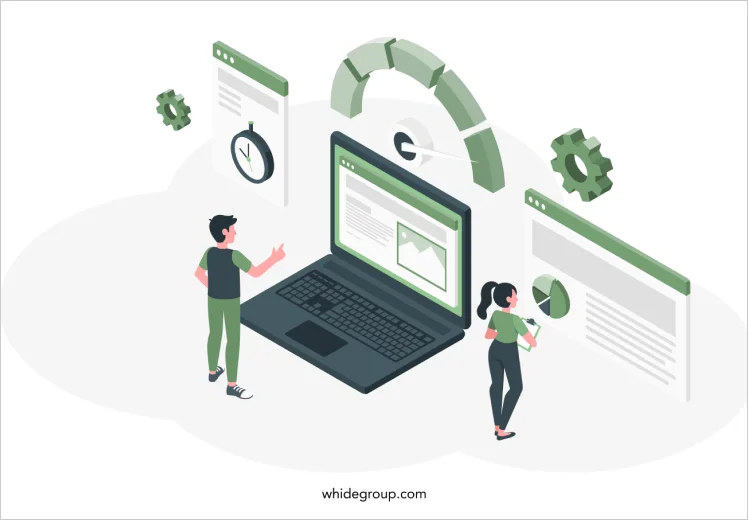 Solution: Store speed optimization
The only way to solve the problem of poor store speed loading is developing a robust strategy for e-commerce store speed optimization. You can find plenty of techniques for speed optimization on your own, but the best solution here is to hire e-commerce development company with a proven track record and experience with tasks like this.
We worked over store speed optimization for one of our clients. TeachingMe, an Australian-based online tutoring platform, has serious issues regarding the speed. After we made a thorough audit of the store and detected the weaknesses to affect, we concentrated on developing the right strategy to eliminate these weak points.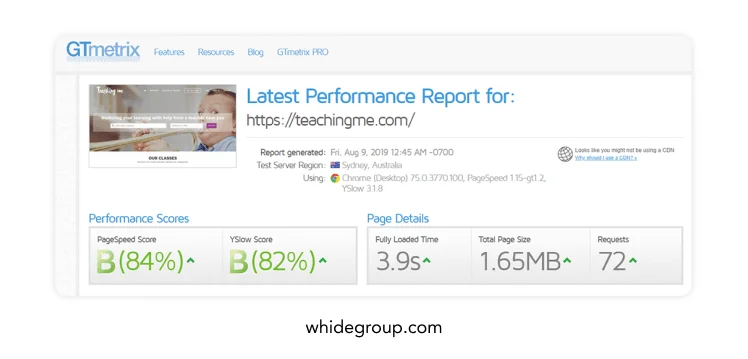 We started from abandoning the old hosting and instead recommended the owner to switch to Australian-based hosting that's specifically optimized for Magento. The second step was merging and minifying CSS and JavaScript code. One more serious contribution to the website speed optimization was image optimization. And eventually, the finishing touch of our engagement here was optimizing the extension's code and installation of the full-page cache extension. In future, the owner is considering an option to implement web accessibility practices to the website to ensure it can be used by people with disabilities.
Selling groceries online is not a walk in the park itself, and can be dark sometimes, but if you are well prepared for challenges in online grocery business – you won't be stressed too much. Follow our guidelines to make a basic contribution to your online grocery store resilience, contact us to get even more tips exclusively for your online grocery store strategy development or optimization, and rest assured your business will survive!
https://whidegroup.com/wp-content/uploads/online-grocery-business-transformation-1-small.webp
300
772
Anastasia Zhuk
https://whidegroup.com/wp-content/uploads/whidegroup_logo.png
Anastasia Zhuk
2023-07-17 13:53:46
2023-07-17 19:27:18
Challenges in Online Grocery Business: 10 Ideas You Should Consider to Survive in 2023
Challenges in Online Grocery Business: 10 Ideas You Should Consider to Survive in 2023