Are you an e-commerce rookie still starry-eyed by the launching of your business? Or an experienced entrepreneur knowing all the pitfalls of your e-commerce niche? No matter what category you belong to, the desire for your online store to run well and bring in substantial income stands first on your list. There are some practices you might not be aware of just yet, or have perhaps been neglecting. In order to help, we've prepared an extensive list of proven advice on how to increase sales on e-commerce websites. Let's dive into them.
Web Development Tips to Increase E-commerce Sales
Make perfect website navigation
You can spend loads of money on a sharply designed website, overt advertising, and robust e-mail marketing, and yet diminish the significance of optimized website navigation. The result? A serious gap. Naturally, a new user is unfamiliar with your site and without having a clear navigation route, they can find themselves feeling lost in the Minotaur's Labyrinth. Your task is to make their customer journey as easy as possible.
No wonder logical website navigation provides not only positive customer experience, but also increases conversion rate by about 7.7%. With a good navigation system, users can easily find their desired site sections or product categories. Look at our list of proven tips on how to increase e-commerce store sales by making clear site navigation:
Don't overload website pages with information, insert data that persuades users to make a decision and leads them to checkout.
Implement search extension, e.g. search bar with autocomplete suggestion, thus consumers quickly find what they expect.
If you have doubts about proper content organisation, test your site to help you determine.
Support & guide your customers with live chat
We also advise that you pay attention to the way you maintain contact with your customers during their journey. Do you have chatbots or live chat plugins/platforms to help customers make the right decision? If the answer is no, it's time to think of integrating such a system. If you want to deliver great customer service and increase conversions, live chat is a great solution for your site. Why?
Live chat delivers a virtual in-store experience. Communicating with users and solving their problems, virtual assistants lead them to the checkout process, starting with the simple question: "Hi, how can I help you?".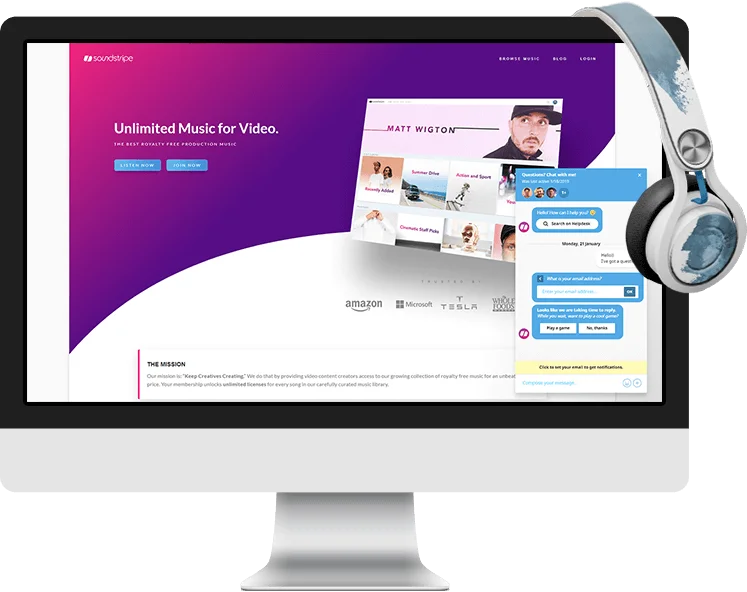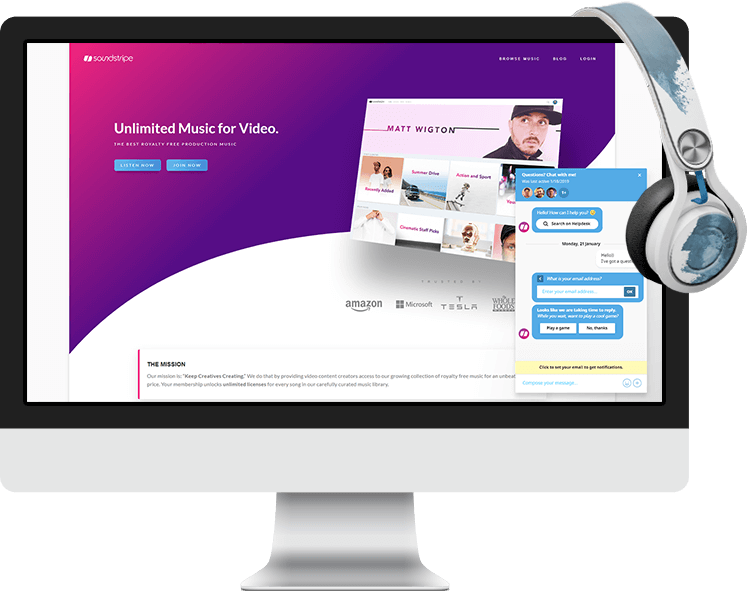 One of the main upsides of live chats is their feedback to customers' questions in no time, all over the world. If your customers have busy lifestyles, they may find it almost impossible to go to a traditional store and spend hours looking for what they want, consulting on every single item.
It's convenient for a busy person to shop online with the help of live chat. What's more, your satisfied customers will encourage their friends to make a purchase from your store on the tailcoats of appreciation for your virtual helper.
Make a mobile-friendly website
Through 2022 mobile sales are expected to reach $5.8 trillion. Isn't this reason-alone for you to make your website completely mobile device responsive? The first step you can take is to provide the greatest mobile UX for visitors to feel comfortable perusing your e-store. If you are able, create a mobile app to better provide customized service for each buyer.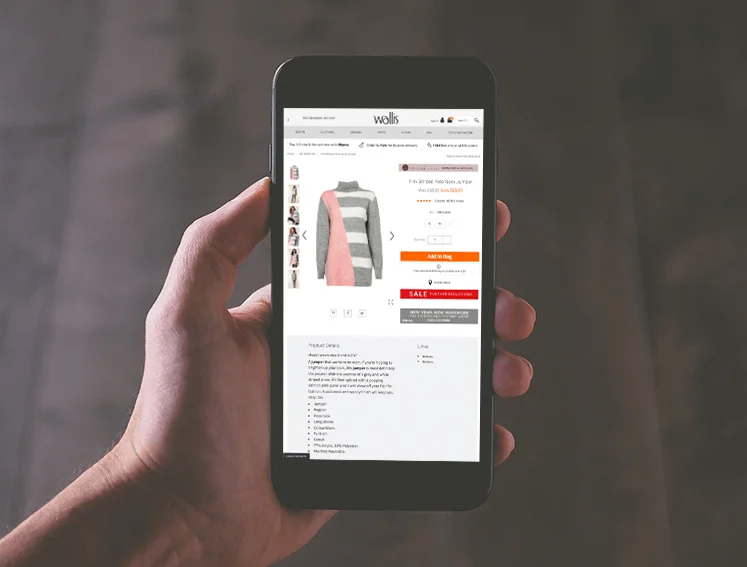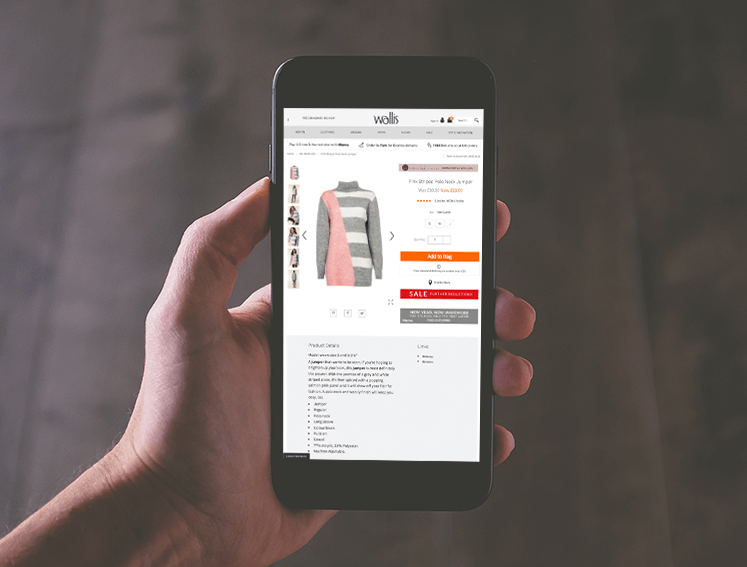 You can implement an "add to cart" button at the bottom or on the side so when visitors scroll down and choose the item, they don't need to scroll back up to click on their cart. Other way to optimize your store for mobile device use is to present product images in a format that allows them to zoom easily.
Don't use Flash on mobile devices to show multimedia content, stream video & audio. It will slow down the website speed and constrain the users' experience. Don't forget about turning off autocorrect for name & address fields. Make the customer experience more convenient.
Integrate product video
What methods do you know to attract potential customers to your products? High-quality images, accurate product descriptions, virtual assistants, and, what matters most, videos. Particularly after watching videos, users are 85 % more likely to buy the item. Why? Because people perceive visual media content better than text. Therefore, to engage shoppers and demonstrate all the advantages of the goods sold, you can utilize product videos.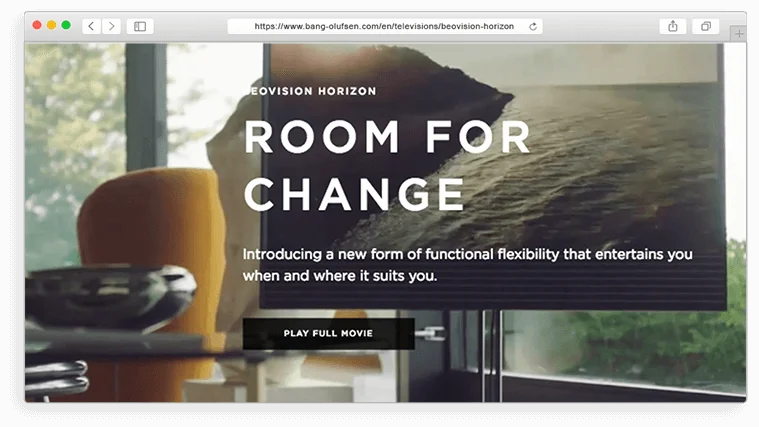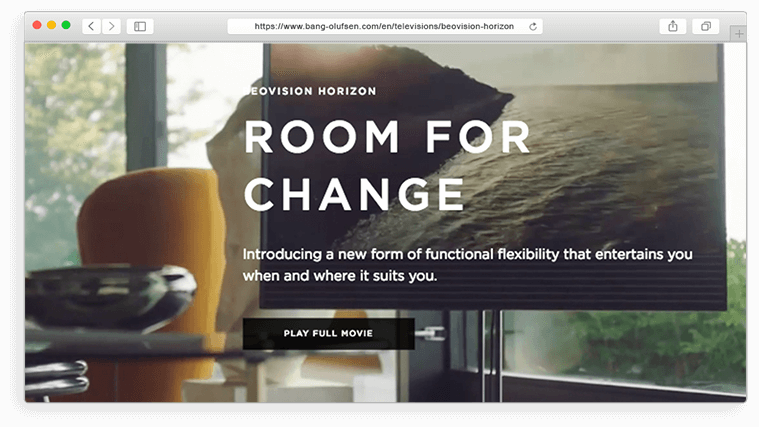 While on the forefront it seems to be easy to create a product video, it is imperative that it looks tempting and professional. Hire an experienced videographer who is experienced in shooting product videos. A good product videographer will know how to emphasize all the benefits of the product via video format. The best route is to showcase everyday use of your goods – This will help you to better connect with your customers.
Enhance security of your website
In an era where cyberterrorism is a legitimate concern, we all want our valuable data to be protected and secure. Your customers, who put trust in your e-commerce store and value its professionalism, want the same.The top reason for abandoned transactions is a lack of visible security, because of which 27% of buyers end their customer journey at the checkout stage.
After all, how can they be expected to make a purchase if the e-commerce store can't provide security for their personal and payment information. It's important that you do your utmost to provide your customers the best in data security.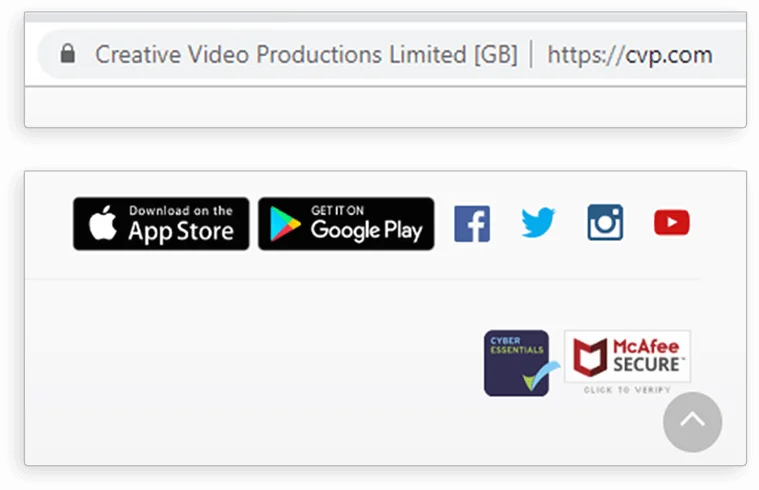 The first thing you can do is to implement icons that display safe connections – buy an SSL Certificate. The second thing is to integrate trust badges into the footer of the website. However, it is important to note that including more than four seals can cause doubt for your buyer and destroy your credibility.
Integrate different payment solutions
The most popular payment system in the world is PayPal. This American company serves 200 countries and the payment process runs as smooth as a Swiss watch. That's why so many e-commerce businesses utilize it as their main payment option, if not the only one. PayPal is certainly reliable, but what about other payment solutions? Does your online store offer any alternative payment methods such as Stripe? Google Wallet? Apple Pay? If the answer is "no", you need to think of their implementation.
In this technical era, people strive for personalization. They want individual approach, customized services, and "only-for-you" offers. By giving customers more payment solutions with upgraded options, especially on mobile, you create the feeling of attentiveness, which helps to build trust. It's one of the best possible ways to increase e-commerce sales revenue.

What credit cards are accepted at your store? Only MasterCard, Visa, or American Express? That's great but…not enough. Your clients should have the possibility to pay in any way that is convenient for them. Avoid disappointment by customers who don't complete purchasing due to the absence of a preferable payment method.
Add even just two or three more credit cards, such as JCB, Discover, and Diner's Club. Don't forget about signature-based debit cards either, as some people hate to use credit cards. Appease your buyers by giving them a payment solution they feel comfortable using.
Marketing Strategies to Increase E-commerce Sales
Build e-mail marketing strategy
Some business owners shift all their forces to SEO and social media to the point that they don't pay attention to e-mail marketing at all. They may believe that it takes too much effort and bears no fruit or has no role in their niche. However, by applying the right e-mail marketing strategy, you can drive sales quickly and efficiently.
Note that sending random e-mails to any customer isn't effective. So, let's look at what you can do:
Provide potential customers with something valuable. Consider using a lead magnet such as a guide or e-book to get their e-mail addresses. This way, you can build an e-mail list with subscribers you can send letters to. This is especially useful for GDPR purposes.
Send only targeted and applicable e-mails to customers. They should always personalized and relevant. Example topics can be sales, suggested-for-you products, items similar to the customer's previous purchase, special offers, or "Don't miss the OPPORTUNITY to get it TODAY ONLY".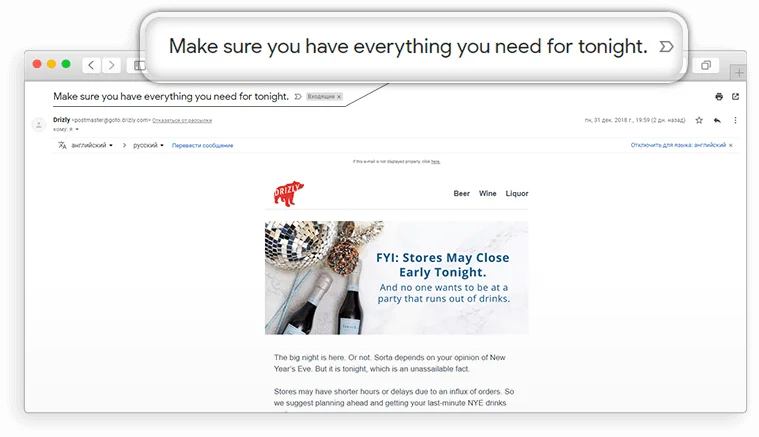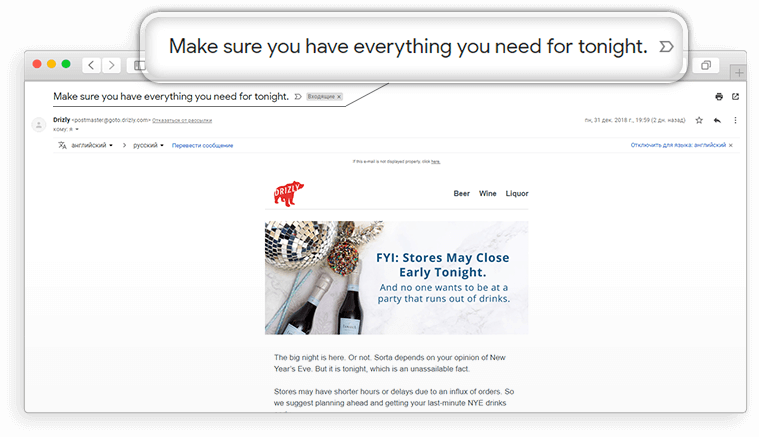 But remember:
People hate to be under pressure, so be unobtrusive and reserved.
Be personal and use people's names in letters to build a bridge between you and your customer. Be brief and specific, and finish your e-mail with a particular CTA.
Make it easy for customers to unsubscribe. Let them be free in their choice.
Test your e-mails. Analyze what types of e-mails see people remain indifferent and what types generate leads. Consider the vocabulary and psychological tricks you use that create response. Be bold and experiment.
Cross-sell your products
How often do you pay attention to additional items while purchasing? For example, a laptop: "My headphones are broken, and something is wrong with the wifi router… Son needs a new laser printer… Daughter is asking for an Otterbox". Sounds familiar, doesn't it? And just like that – the items you think of are shown right under the laptop's product description, like it was done with the wave of a magic wand.
Using "featured products" is a great tactic to boost e-commerce sales. Even if a customer comes to your store with the focused intention of only buying one specific product here and now, they are likely to buy little additions. Think of using these successful CTAs: "X company staff think you'll like:", "Customers also buy this:", "Consider these popular products:", "Products related to this:".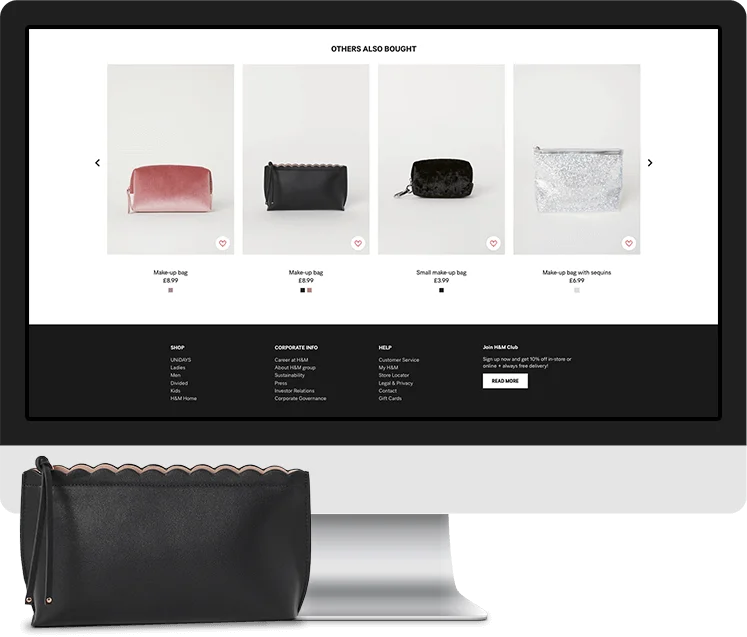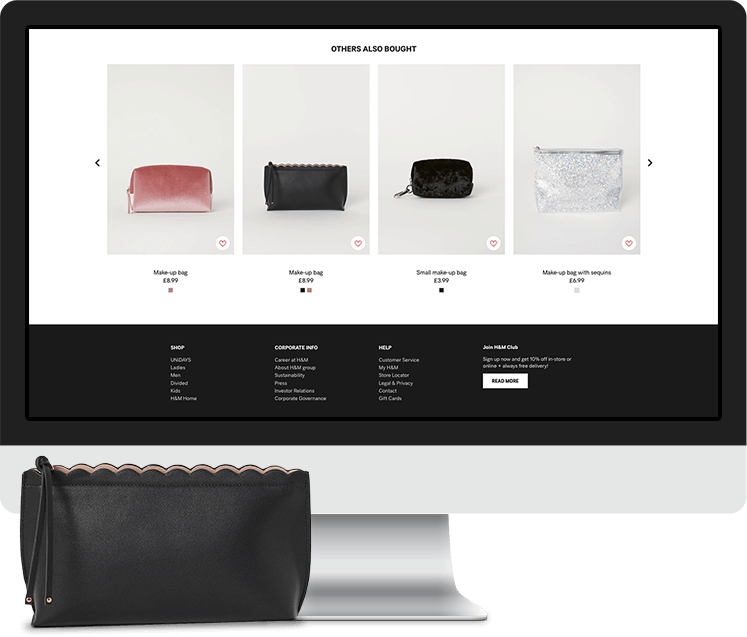 But be sensible: when cross-selling, don't use promoting products that are unrelated or may bewilder customers. Also, give them a clear price. Don't play with your customers. If they even catch a whiff of chicanery, they'll be lost to you forever.
Upsell the products
What is the difference between upselling and cross-selling? When a customer buys a product and you persuade them to pay more for an upgraded, more beneficial, and more expensive version of that item, it's called upselling. Cross-selling on the other hand, is the sale of related items.
If you find yourself unaware of how to increase e-commerce sales selling premium products, the practice of upselling will bring you 10-30% more revenue than you have now. Customers are sometimes merely uninformed of the availability of a premium product, while other times they just need to have the product validated by the store owner. You risk and lose nothing either way.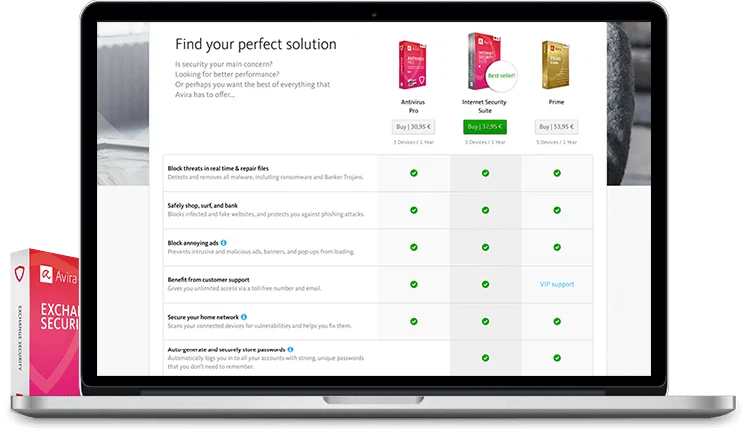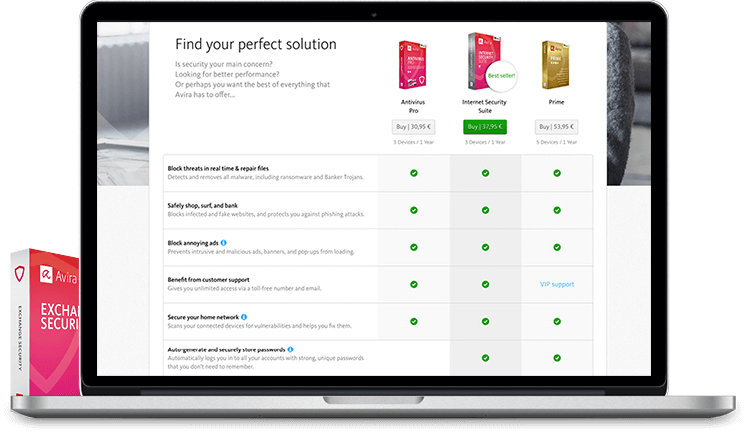 You need to describe the real cost and value of this upgraded product to buyers. Take their seat for a moment and think: Would you purchase this premium product in the given circumstances? Are there enough worthwhile benefits to pay more for the offered product? Customers should be 100% sure that it's worth the price they will pay. Otherwise, they will feel cheated and slighted, and will likely just click away.
Utilize FOMO in marketing & sales strategy
Implementation of this technique at the store will quickly bring in sales. FOMO, or "fear of missing out", is a psychological phenomenon that occurs when you think that others are getting a positive experience, rewards, or benefits while you miss out on them.
While some people are more vulnerable to it than others, everyone has some level of their own FOMO. So, to this end, people simply can't miss your special offer. Another question however, is how to unobtrusively use this practice so as not to come across as a manipulator? (Remember, customers hate that!)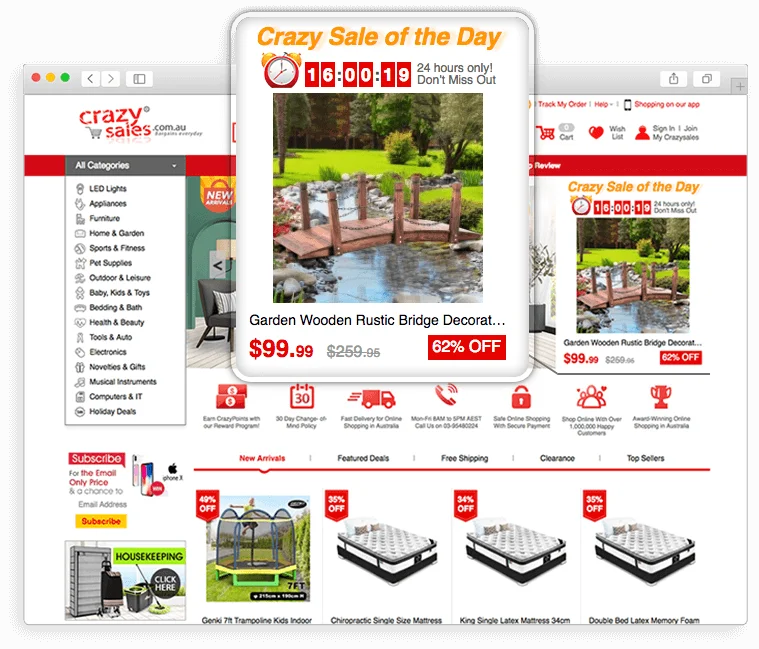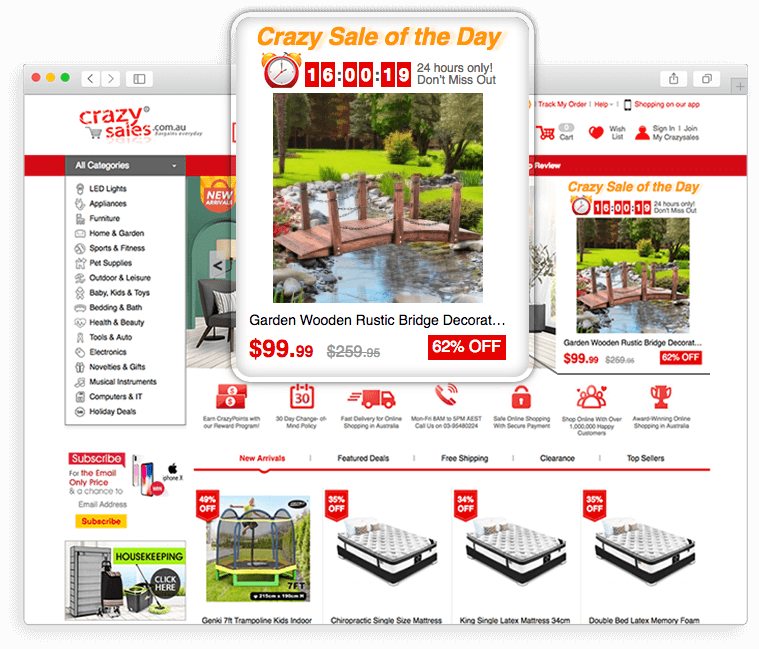 Well, here are some FOMO marketing tips:
Make your customers think that they are in danger of missing an excellent opportunity: "Save now, while supplies last!";
Show a limited quantity of items;
Set a time limit for the purchase.
These devices often lead customers to impulse buying because no one wants to be left behind.
Give customers discounts
This is one of the most popular ways to increase e-commerce sales. Despite that it may be a trick as old as time, not many companies use discounts to attract customers. There are dozens of different discounts, such as: "buy one – get one free", "seasonal discounts", "free shipping", or "trade discounts". Choose one that makes the most sense for the situation at hand.
Most buyers hardly tend to buy from an unknown brand. This requires you to (gently) encourage them to purchase from your online store. Discounts and coupons are great ways to do it. Plus, they decrease the number of abandoned shopping carts.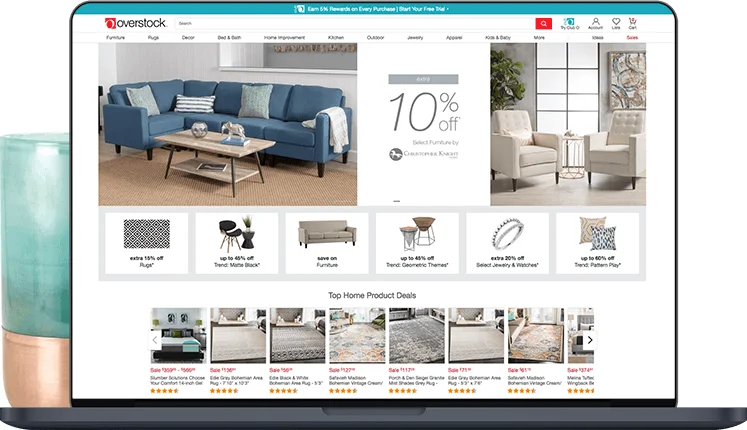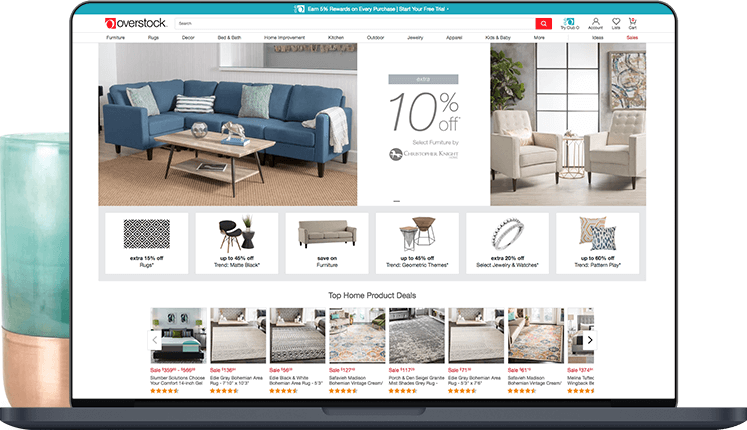 Of course, you can raise the question about profits. In order to make sure you don't lose anything, you can consider manipulating the base price, thus increasing it before discounts. However, you should be judicious using such tactics. Don't try to take advantage too much, and always keep your customers' welfares in mind. This goes back to the notion that if customers smell deception, they'll be off your site before your Chatbot even has the chance to say hello.
Implement testimonials & customer reviews
People tend to mostly buy tested products. An absence of reviews causes 92% of users to falter before buying a product. Thus, conversions and sales fall. Including reviews on your site can improve the situation and boost your conversion rate by 270%.
Even bad reviews are beneficial because they give you an awareness of issues such as disadvantages of a product, or lapses in service, shipping, or the payment stage, and provide you with the opportunity to make it better. This way, you can fill the gap between you and your customer, and improve your business strategy.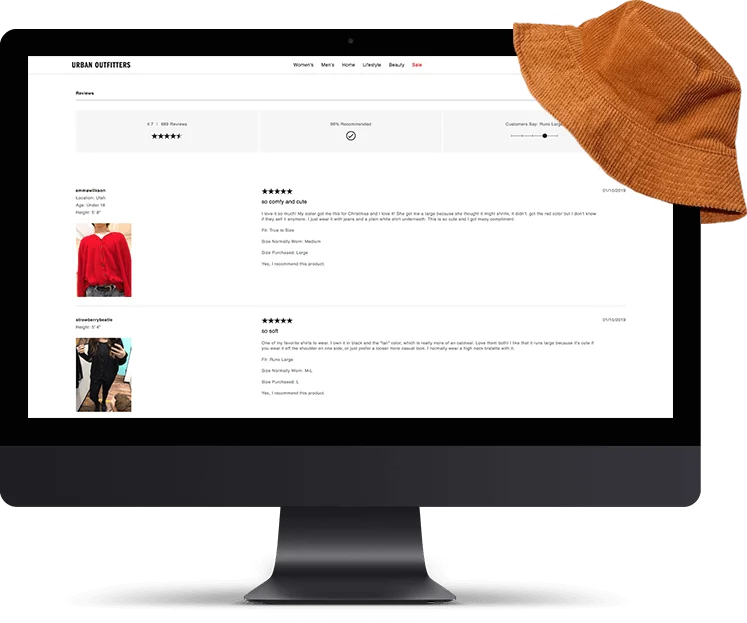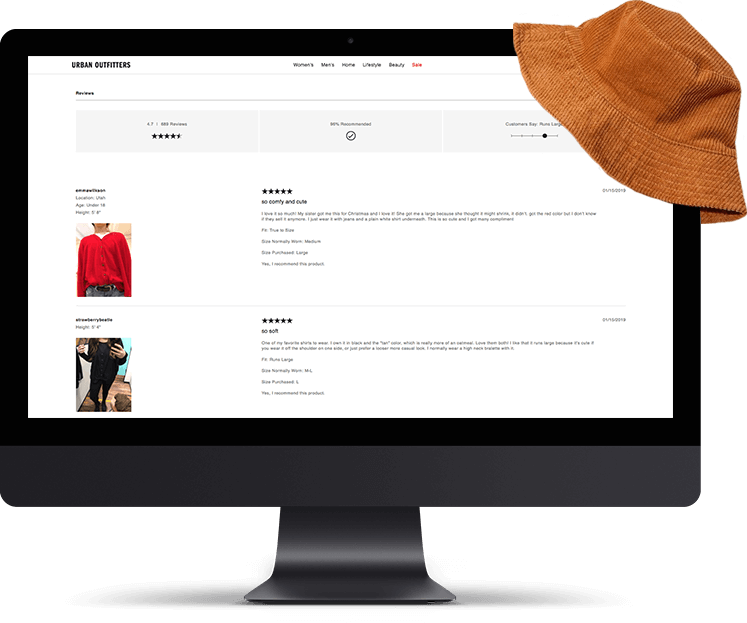 What else can you do to increase e-commerce sales revenue? Include testimonials for your brand to be recognizable and trustworthy. However, there are some tricks in implementing them onto your site:
Every testimonial should be complemented by an image. For example:

A quoted testimonial should contain a photo of the reviewer
Case studies should include the customer's photos with the product.
Influencer testimonials from the press or social media should contain the brand logo.

If you can create video testimonials or even a brief documentary series, that's excellent! They attract more attention and encourage customers to buy. After all, real emotions are priceless!
Social media testimonials are an integral part of creating your brand name. You are unknown without them. You can use cut-above quotes that a user can click on and verify themselves.
Give your customers an opportunity to speak and encourage them to share their experience.
Sell on social media
What are your sales channels now? Your website, Amazon, eBay, Walmart, local platforms? Is Facebook (FB) among the platforms where you do business? If the answer is no, it's time to start doing it to increase your e-commerce sales.
Approximately 30% of customers shopping online make purchases from social media. Every minute, Facebook generates $11,700 online revenue from shoppers. Launching your store on social media will widen your sales channels and reduce costs to entice customers.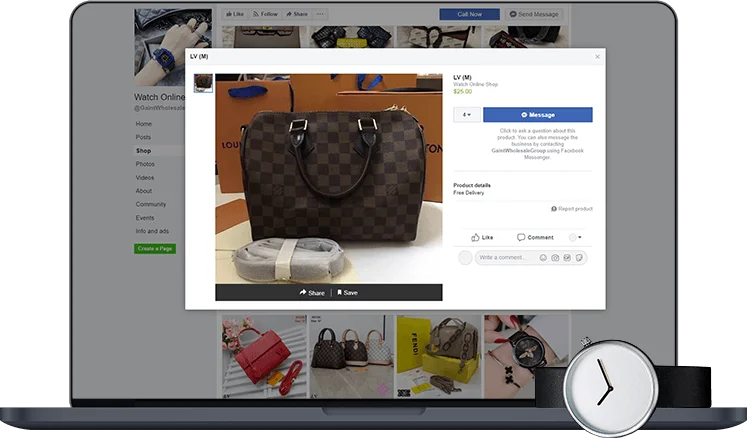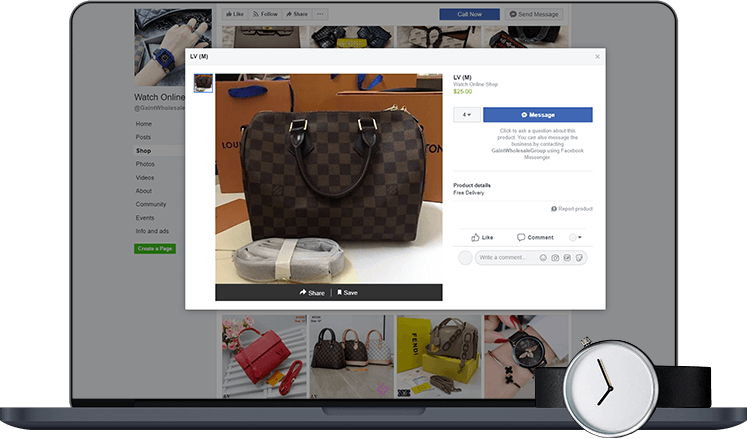 You can also create an online store on Instagram. Being the "King of Engagement", Insta attracts more than 500 million users. Use shoppable posts to expand your auditory and generate more leads.
Don't forget to show your connection to social media on the homepage of your website (usually in the footer). It builds more credibility. What's great is that you can sell almost whatever you want on social media, starting from tickets and cars, to logistics and repair services. Don't miss an opportunity to boost your coffers!
Give customers something free
One of the major goals of good e-commerce businesses nowadays is to satisfy their customers. There are lots of ways to get them feeling on cloud nine. One possibility is to offer them something free. It can be a product, guide, e-book, services, and more. You will be rewarded with purchases. When you make an offer and take nothing in exchange, people often feel obliged to return the kindness. This psychological phenomenon is known more simply as reciprocity.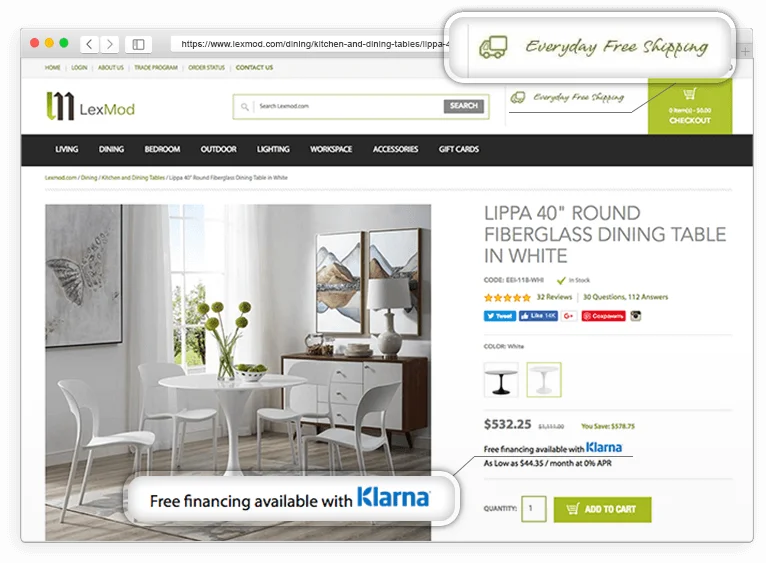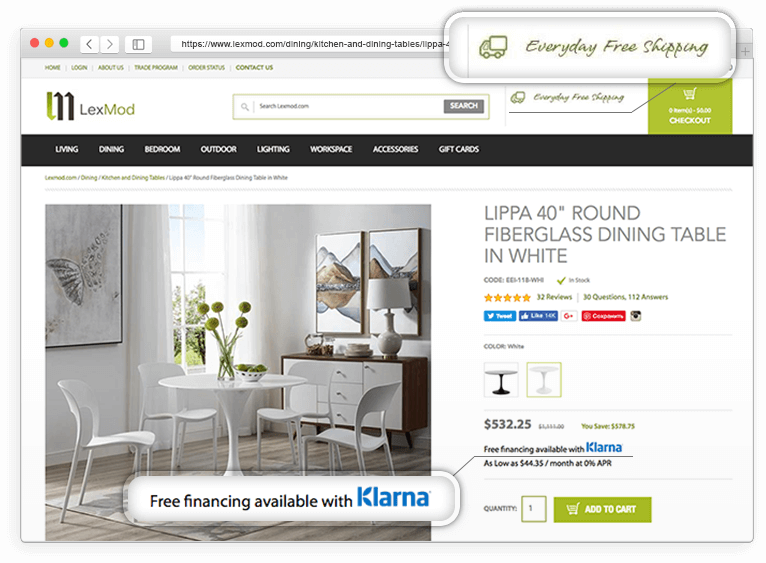 People love a good deal, and a free offer even better, so they tend to overvalue them and falsely attribute a lot of benefits to the product based on this imaginary value. However, the notion of your gift makes them happy. By implementing this strategy into your company, you can create a particularly attractive brand image, tempting new and constant customers.
Final Thoughts
If you experience stagnation or a drop in sales, it's not a reason to despair! On the contrary, it signals a right time to make a move. Now that you have examined the essentials in web development and marketing practices that reduce the bounce rate of websites, attract more customers, and boost your e-commerce store sales, it's time to use them and lead your website to its boon.
https://whidegroup.com/wp-content/uploads/salesbg2.png
292
746
Anastasia Zhuk
https://whidegroup.com/wp-content/uploads/whidegroup_logo.png
Anastasia Zhuk
2019-02-01 09:00:50
2020-12-08 17:51:04
14 Best Practices Designed to Increase E‑commerce Sales on Your Website
14 Best Practices Designed to Increase E‑commerce Sales on Your Website